Central Park is one of the most filmed locations on earth. It is no surprise that makes it also one of the best photo locations for Instagram too! In this guide, I'll share the 8 best Central Park photo locations. Plus you'll get my insider tips as an Instagram influencer, photographer, and New York local on where to get that perfect shot.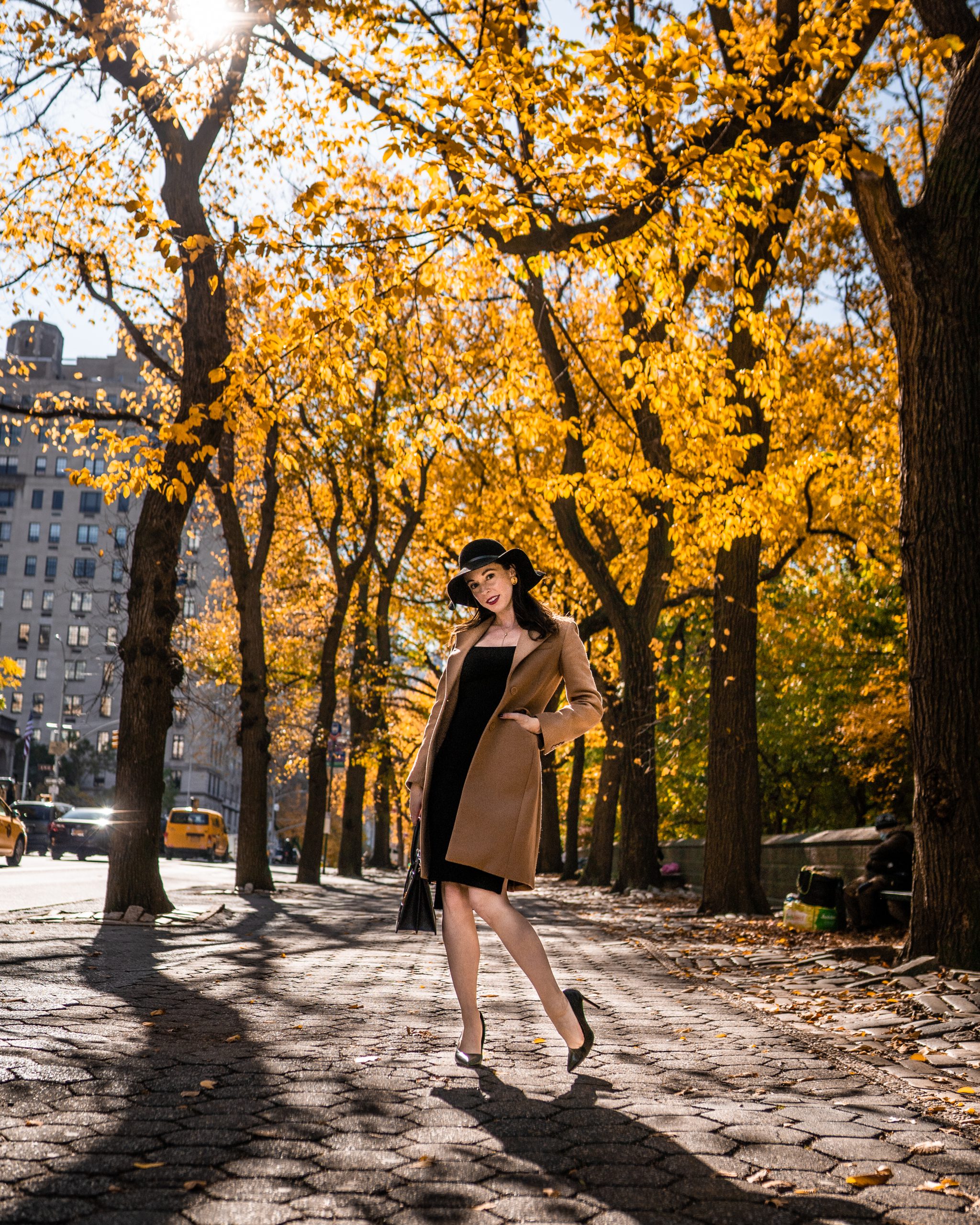 Click on the map below for actual locations so that you don't get lost. It is very easy to get turned around in Central Park so this will help you!
Central Park Photo locations Map
Also, if you want a more extensive guide to New York photo locations, check out my video or blog post on that. For tips on taking photos, click here.
The 8 Best Central Park Photo locations for Instagram
1. The Lake Viewing Area
To get to this location, cross the bow bridge and stay to left until you see a dirt path leading off to the left side. This is one of the most hidden locations but also one of the best for Instagram!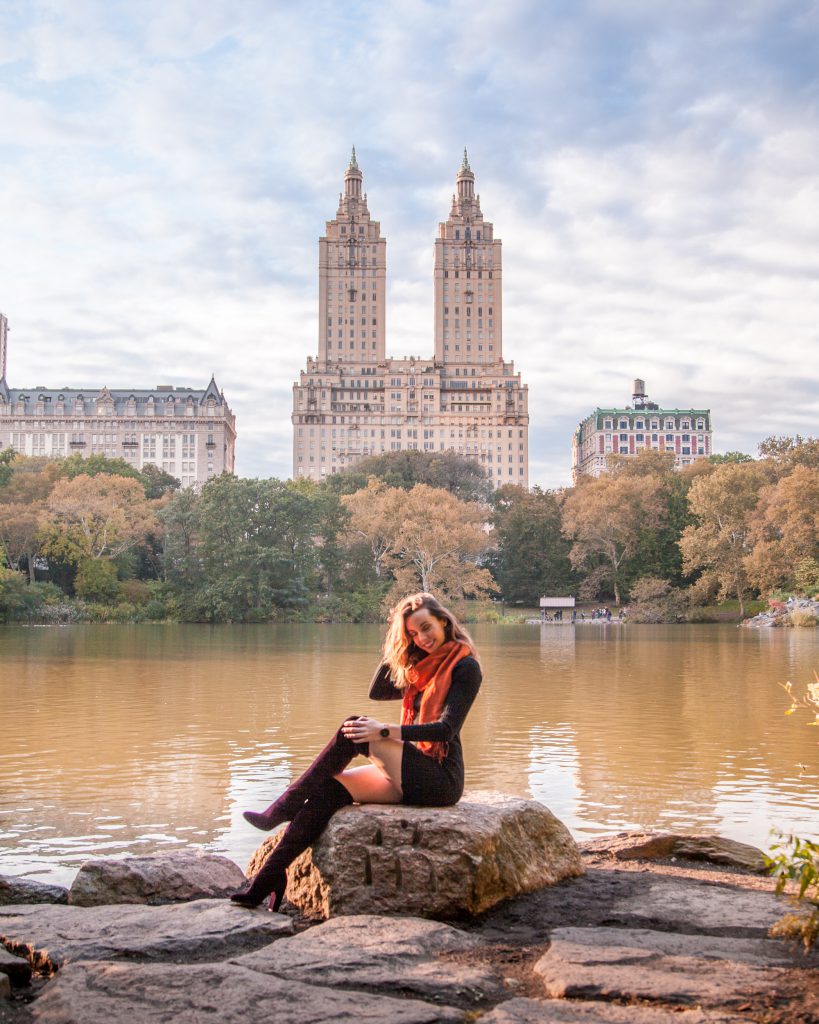 2. The Gapstow Bridge
Great to visit year-round – the Gapstow Bridge provides that skyline and Central Park vibe that you're looking for in photos.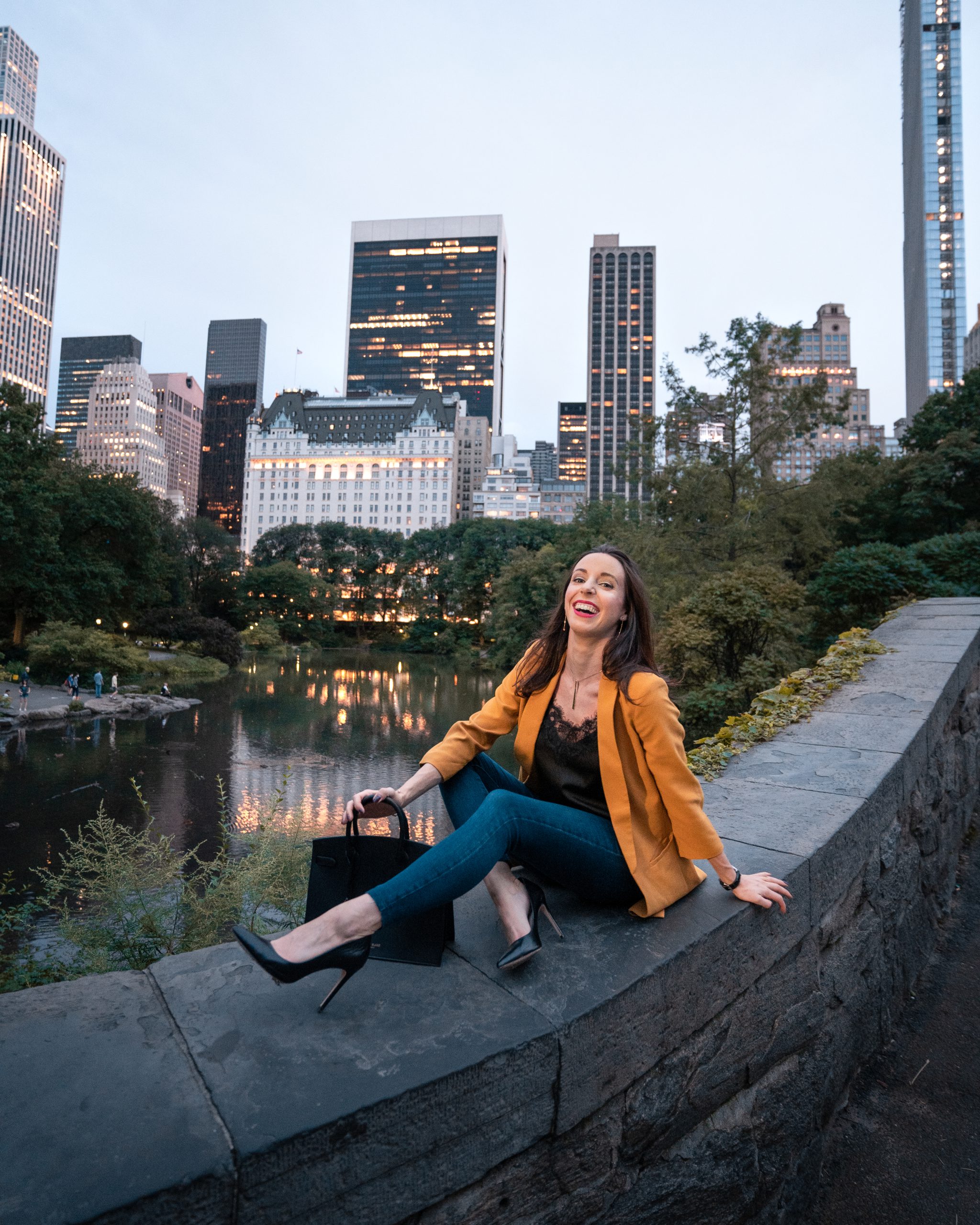 3. Minton Tiles at Bethesda Arcade in Central Park.
This photo is more on the challenging side because this area can be quite busy. I recommend getting here early to capture the shot without people in it.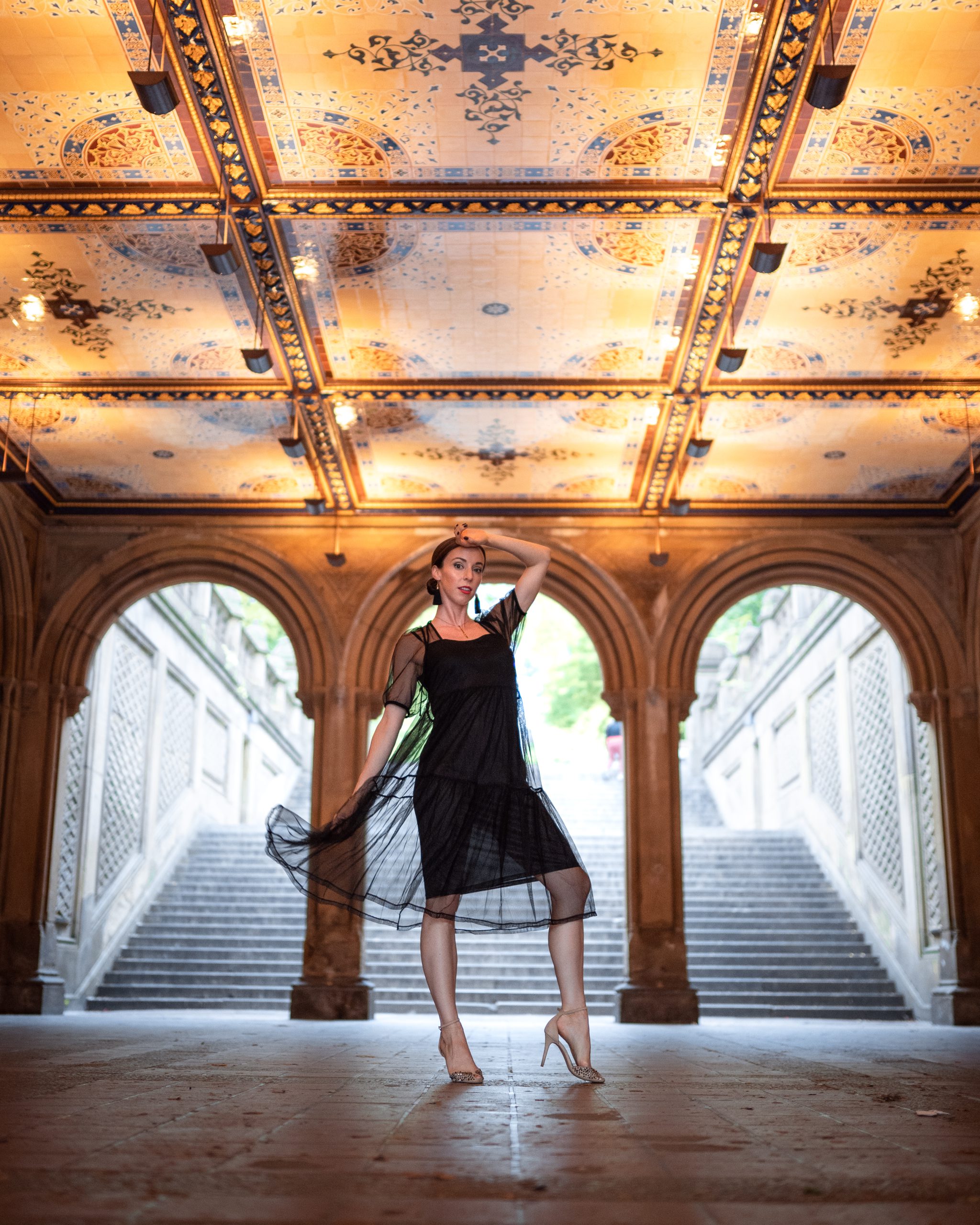 4. The rock lookout in Central Park
This spot is beautiful at sunset but can be visited anytime of day because it is not normally too crowded. You may find a few people here enjoying the view so if you don't want anyone in your shot, then go early in the day.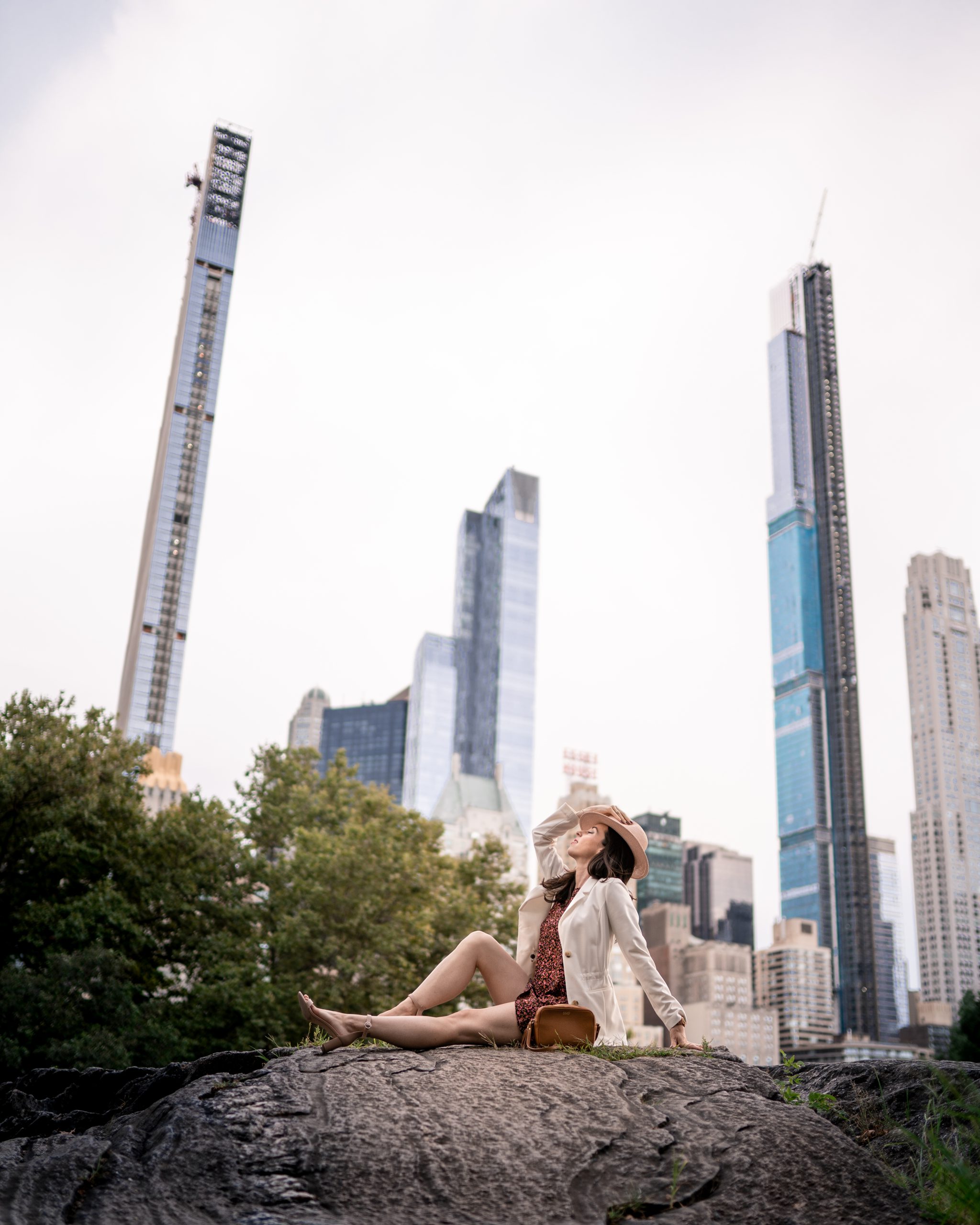 5. The Wollman Ice Rink lookout in Central Park.
I love this location because you can see the skyscrapers of Millionaire's Row erupting from the trees. Normally this location is not too busy. I recommend visiting anytime of day. You could even do night photos here if you have the right camera.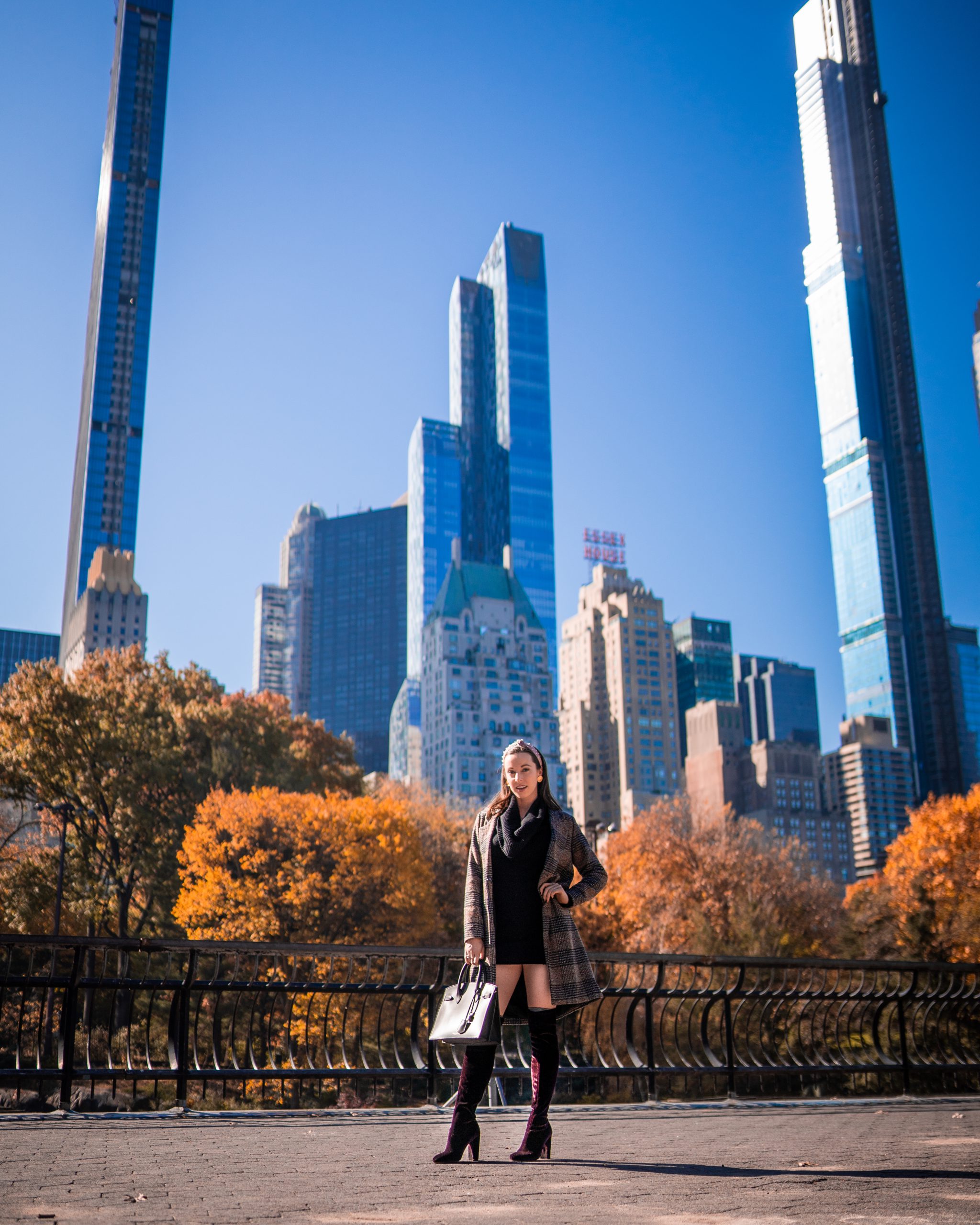 6. 5th Ave & 72nd Street in autumn
Though technically not "in" Central Park, 5th Ave & 72nd Street in autumn is a great photo location because of the fall foliage and the line of trees. This is a perfect place to get a shot during autumn. You may need to arrive early to avoid people in the photo.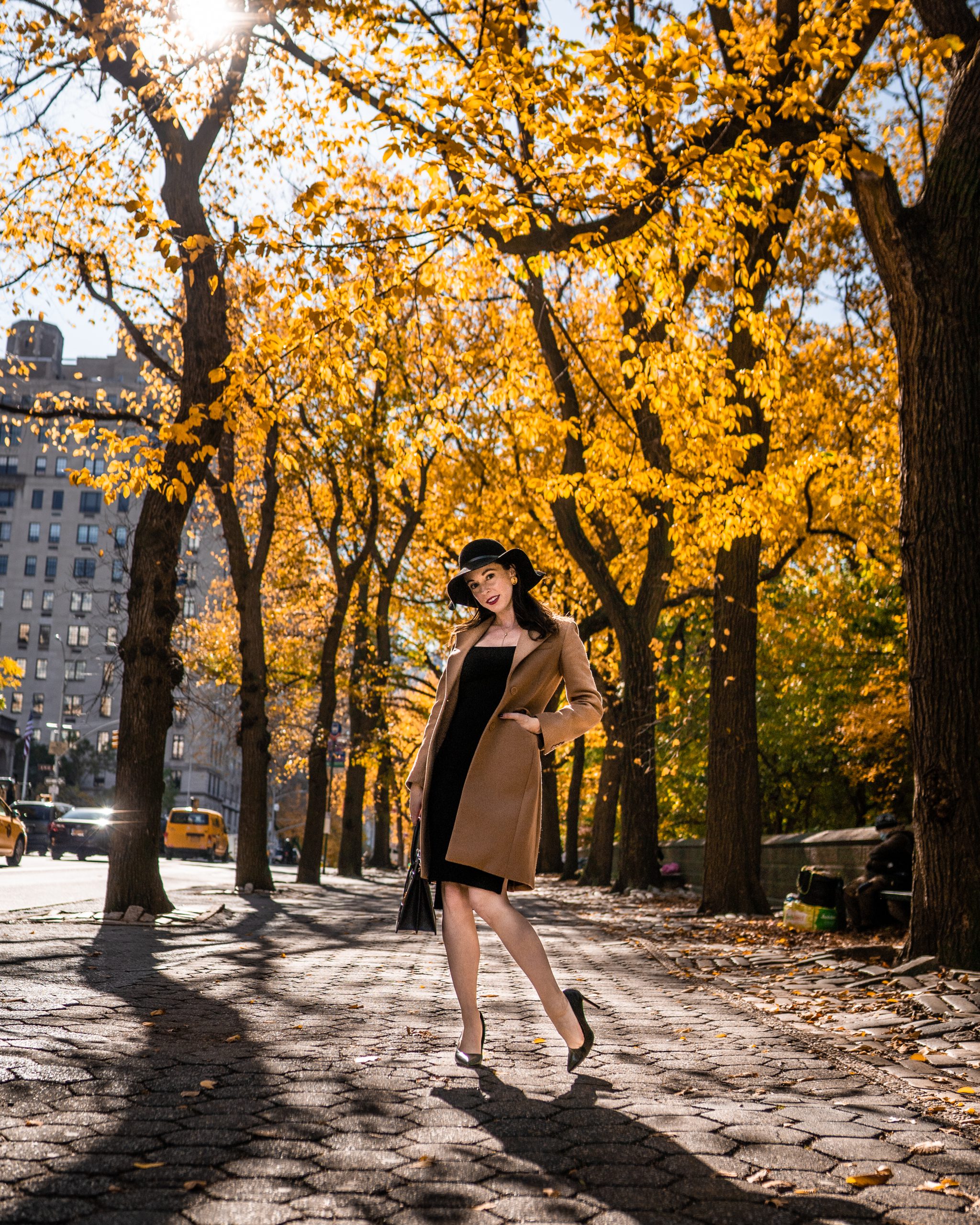 7. The Mall in Central Park
The Mall in Central Park has been in many iconic movies so it is a great place for an Instagram photo. I love this location year round but autumn is the best because of the fall foliage. You could take a photo in the center, or you could capture a shot on one of the benches. There are a few options here.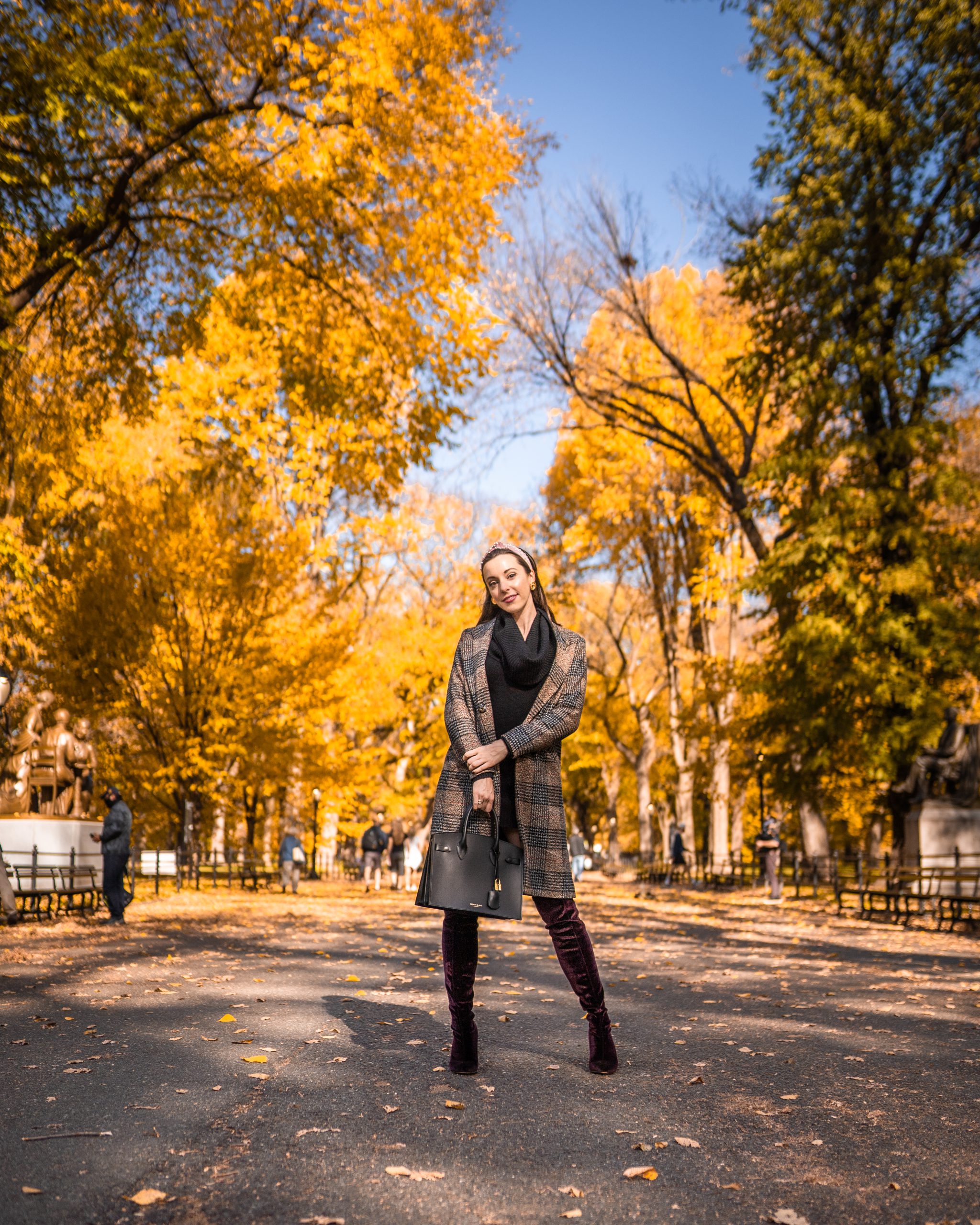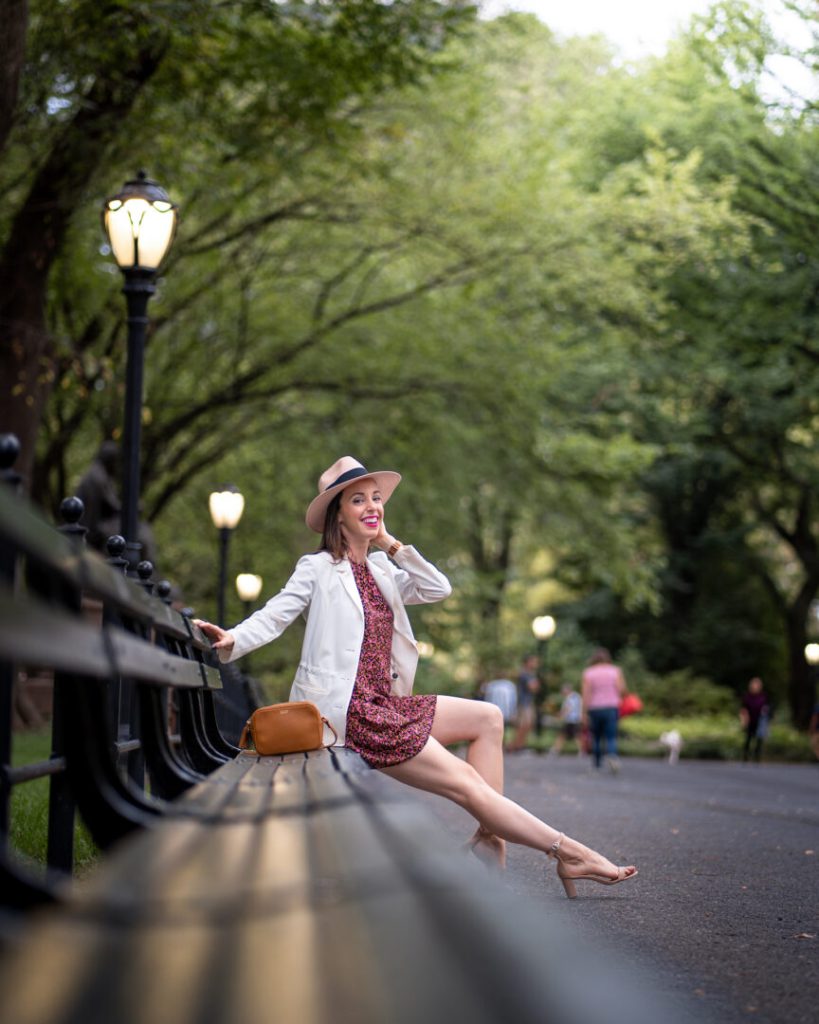 8. Rock Staircase in Central Park
This location is to the right of the Wollman Rink lookout if you are facing away from the skyscrapers. This is such an iconic shot of Central Park, which makes it a great Instagram photo anytime of year.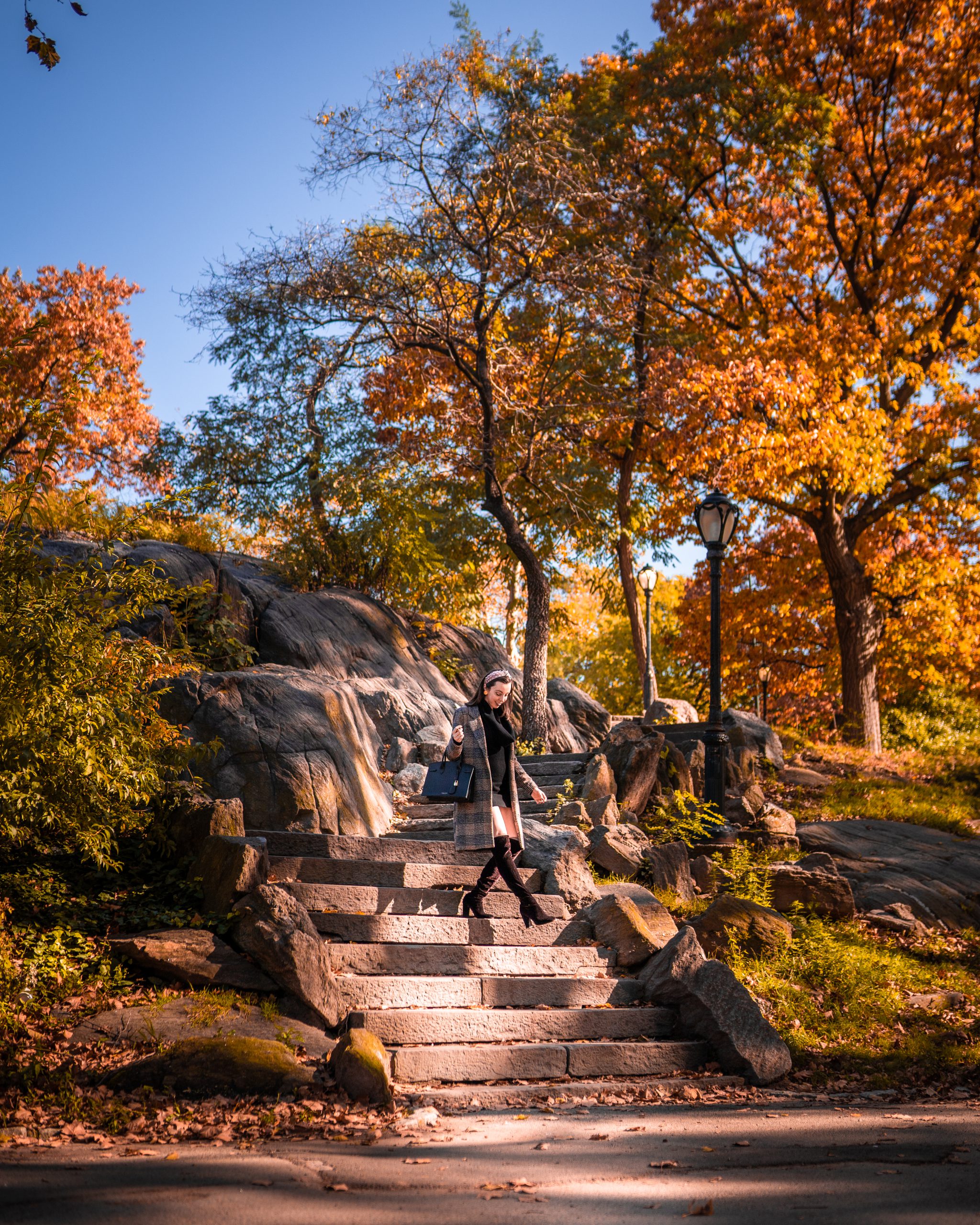 I hope this list helped you discover the 8 best Central Park Instagram Photo locations! Want even more photo locations in New York? Then see my more extensive guide. For tips on taking the perfect photo click here, to have perfect on-camera makeup click here, and check out my equipment list here.
If you love taking photos then check out this article on the best photo locations around the world. Have fun!