Have you ever indulged on a degustation menu? If not, it is something that everyone should do at least once in his or her life. A degustation menu is a gourmet experience that is put together for tasting various dishes. At times it can include up to 20 dishes, and is often paired with unique wines. This type of meal is ideal for special occasions.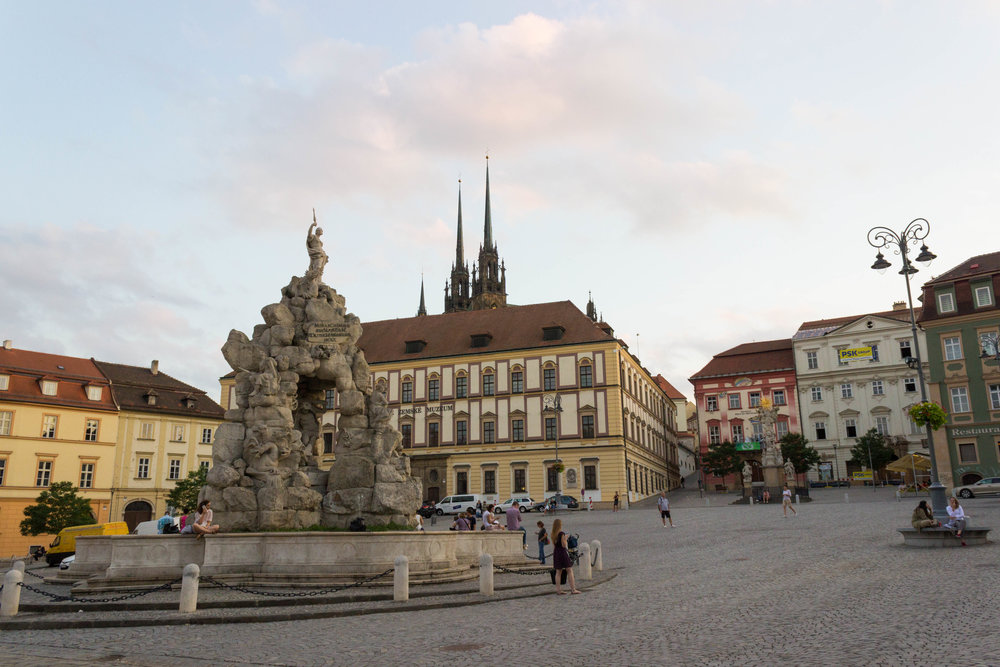 We did a degustation menu in Brno, Czech Republic. It is an experience offered through ActiveCzech.com, a tourism company specializing in fabulous adventures throughout the country. Our menu consisted of five gourmet dishes at Sunset Restaurant. Diners can enjoy their tasty menu while gazing at a panoramic view of Czech's second largest city.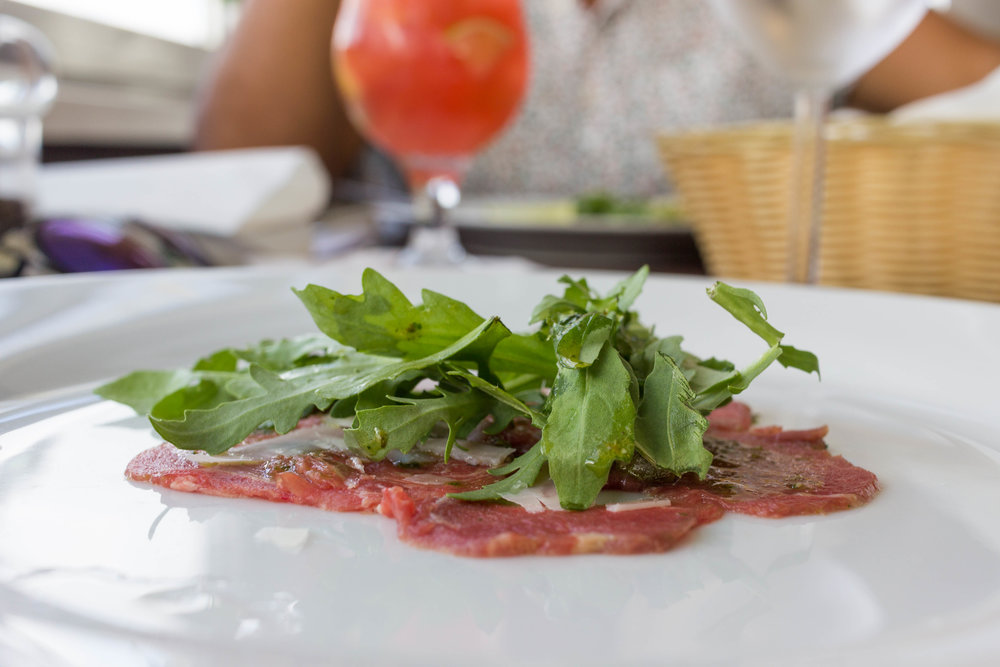 The first course was Beef Carpaccio marinated in Basil pesto, wild rocket leaves, capers, Parmesan cheese and lime. The meat was delicate and fresh. It was a nice way to begin the experience because the Carpaccio was light and teased the pallet. The pesto had a beautiful nutty flavor that went well with the beef.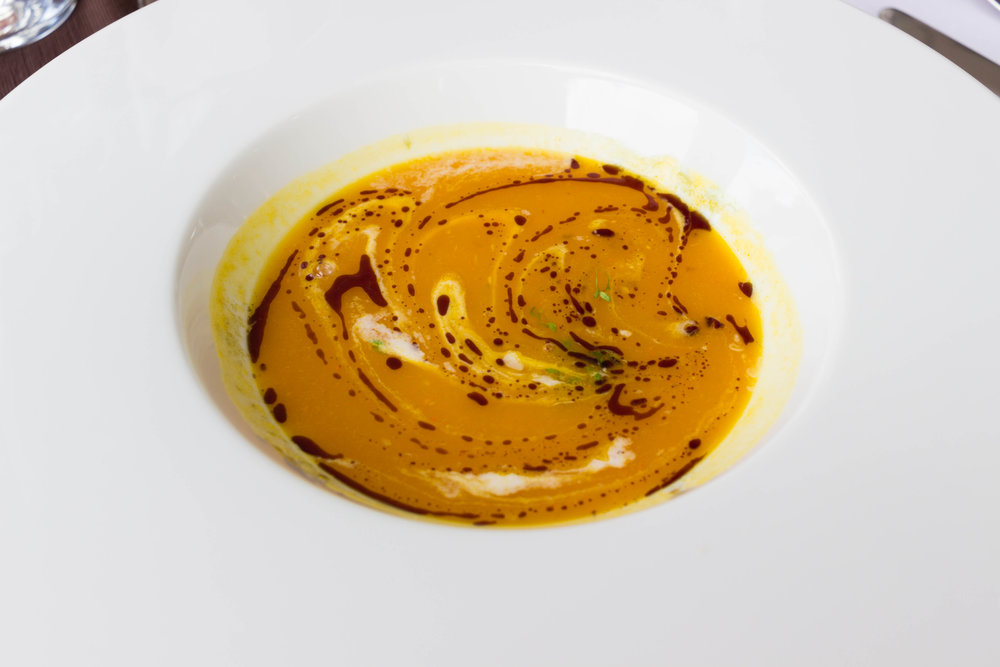 Next came an elegant Hokkaido Pumpkin soup with a touch of cream and pumpkin seed oil. This soup looked more like a piece of art at the MOMA in New York than a dish. The vibrant yellow and red colors swirled together creating a mesmerizing presentation. The flavor was rich and savory. Perfect for a chilly day.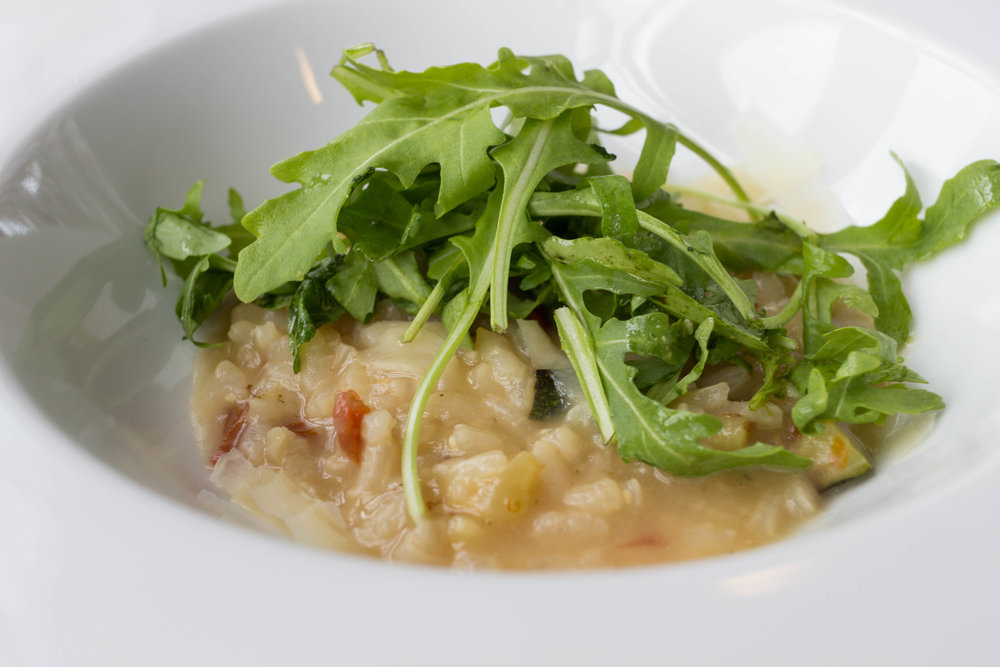 Our third dish was Risotto with dried tomatoes, zucchini and Parmesan cheese. At first bite, we were hit with a taste of fresh thyme and wine. The risotto was creamy (as it should be) and prepared perfectly.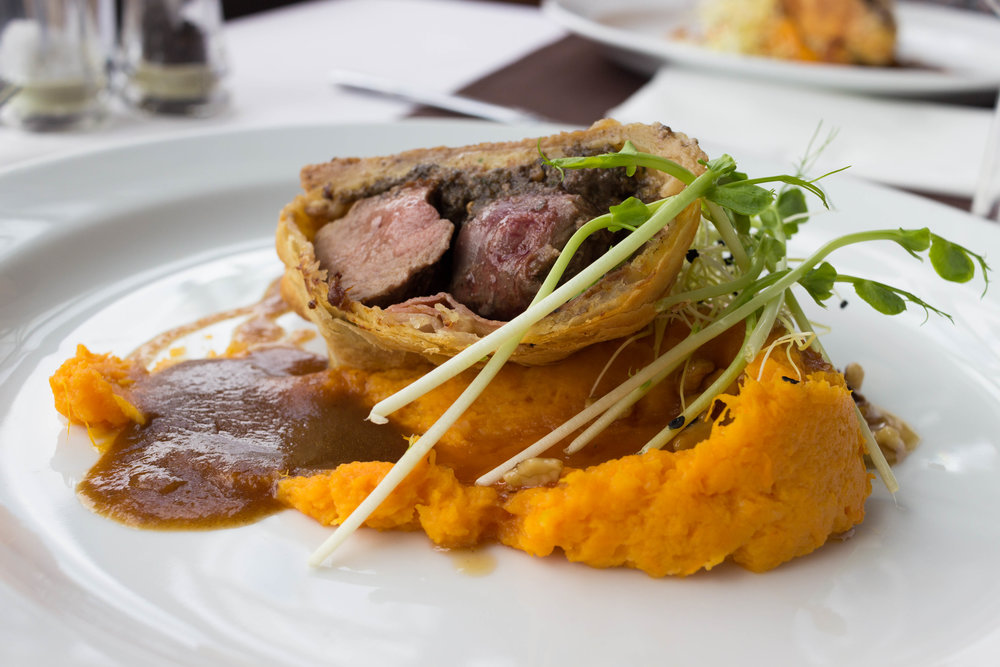 Next came the main course, Wellington deer loin, stuffed mushrooms with herbs, wrapped in dry cured ham, sweet potatoes with walnut syrup and wine sauce. The presentation was beautiful. The deer loin was hugged in a crispy pastry crust, and there was a nice variety of color thanks to the sweet potato and herbs on the side. It had full flavors of fresh rosemary and thyme. The meat was juicy and tender.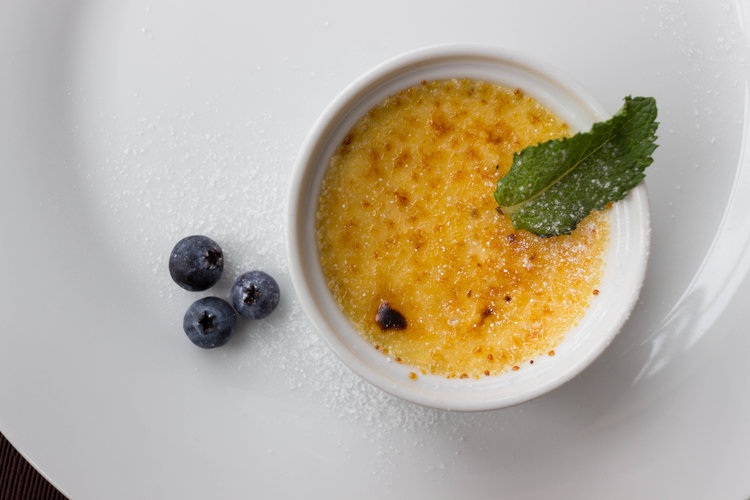 Our final dish was Vanilla crème brulée with blueberries. At first glance this dish was beautiful, however, we were a bit disappointed to see that the crème brulée had not quite set yet on the bottom. It was a bit too liquid to be proper custard. Yet, it had a nice burnt sugar crust and the flavor was enjoyable regardless of the consistency.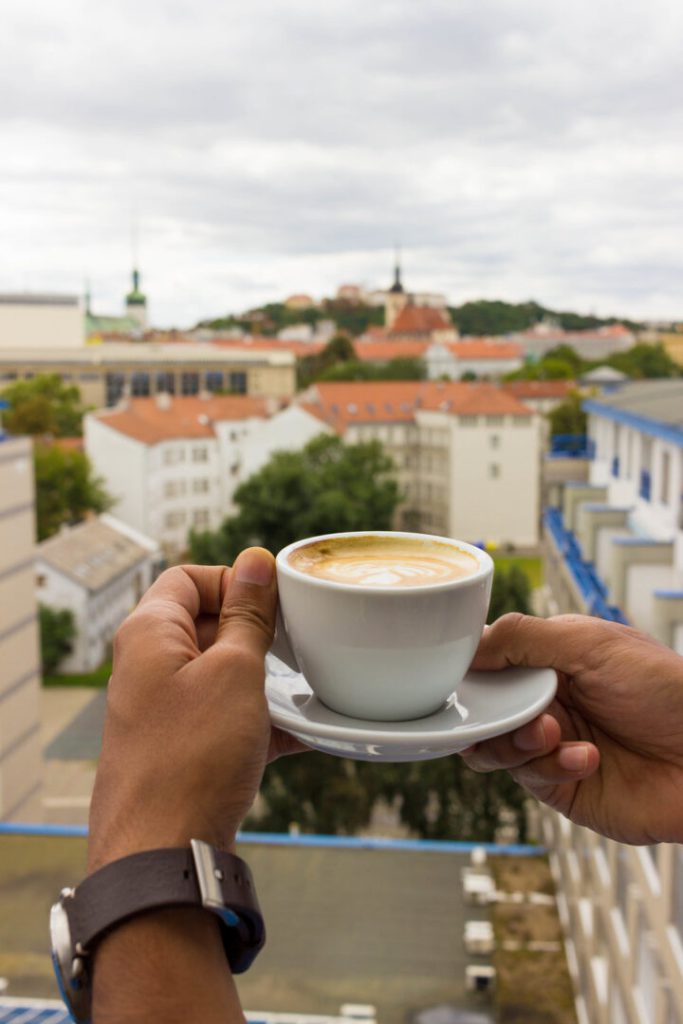 Overall, the degustation menu was fantastic and full of flavor. We were also impressed with the price. It was only $33 for all five courses! If you're heading to Brno, we highly recommend booking the experience through ActiveCzech. It's worth every penny!
I was a guest of Active Czech, however, the opinions are my own. To book an experience with them visit ActiveCzech.com.