While everyone is practicing social distancing and taking precautionary measures to protect themselves and others against the coronavirus, you are probably spending a lot more time at home than usual. That means, you can make countless important dates with Netflix, Hulu, Disney+, Amazon Prime Video, and any other streaming service you have or like. Get your comfy clothes ready and make some extra popcorn! Below are my picks for the best shows and movies to watch while stuck at home and waiting out the coronavirus.
NETFLIX:
6 UNDERGROUND
Action packed and exciting with a great cast and funny one-liners, 6 Underground is a movie to check out. "After faking his death, a tech billionaire recruits a team of international operatives for a bold and bloody mission to take down a brutal dictator." – 6 Underground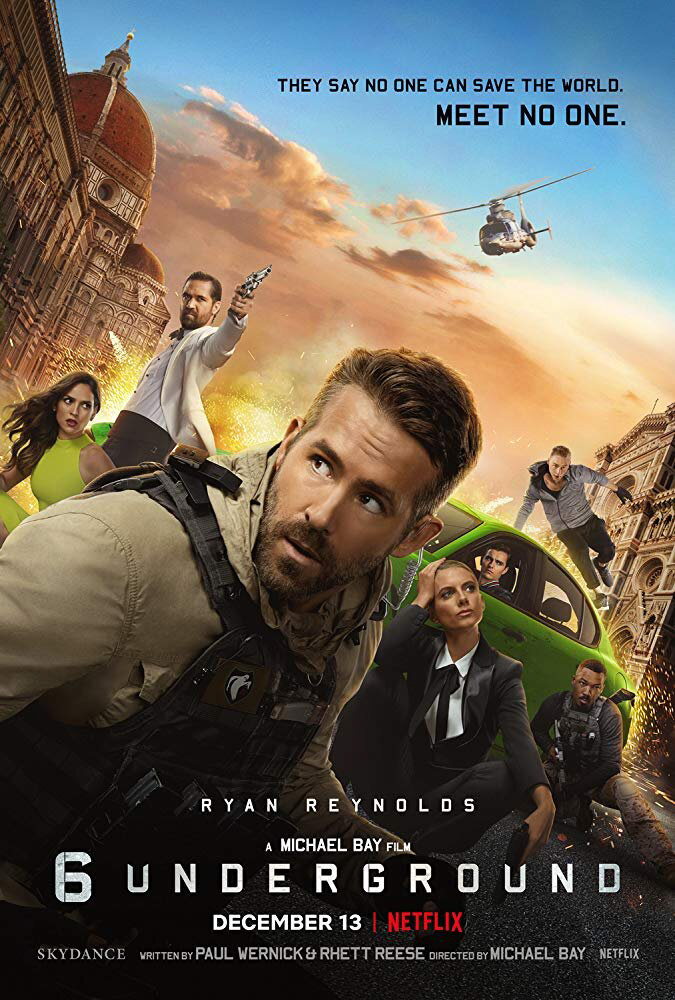 ALTERED CARBON
Based on the novel of the same name, this futuristic sci-fi show features people that can transfer their consciousness into different bodies. While it can get a bit confusing, it is also very interesting and entertaining! Season 2 is streaming now. "More than 300 years in the future, society has been transformed by new technology, leading to human bodies being interchangeable and death no longer being permanent. Takeshi Kovacs is the only surviving soldier of a group of elite interstellar warriors who were defeated in an uprising against the new world order. His mind was imprisoned for centuries until impossibly wealthy businessman Laurens Bancroft offers him the chance to live again." – Altered Carbon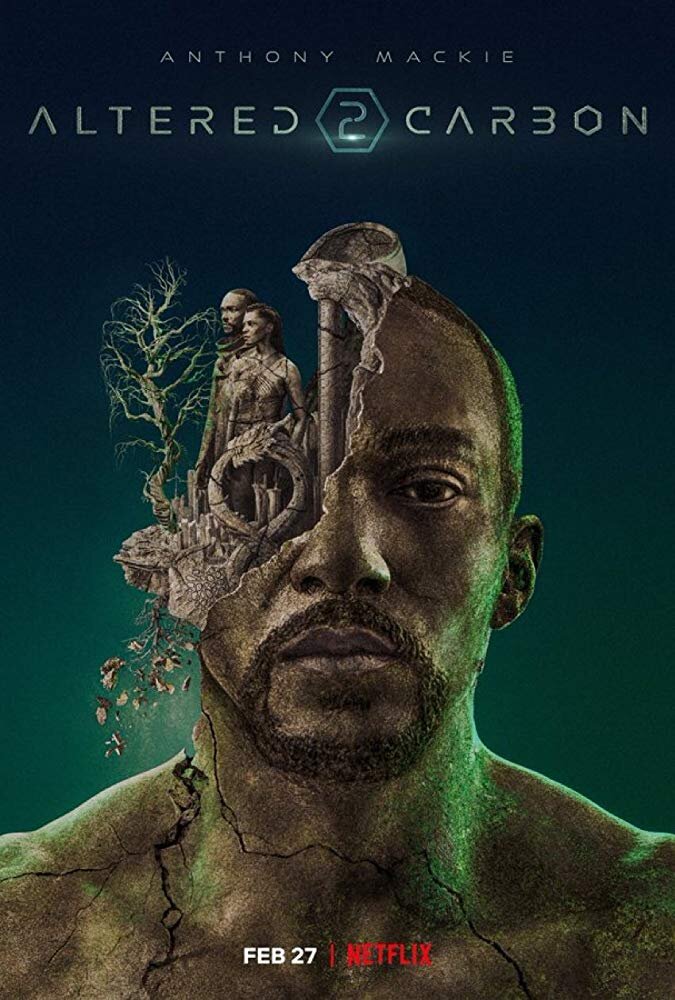 ARROW
If you're a superhero fan, and haven't had a chance to watch Arrow yet, now's the perfect time to binge watch. "Based on DC Comics' Green Arrow, an affluent playboy becomes a vengeful superhero, saving the city from villains armed with just a bow and arrows." – Arrow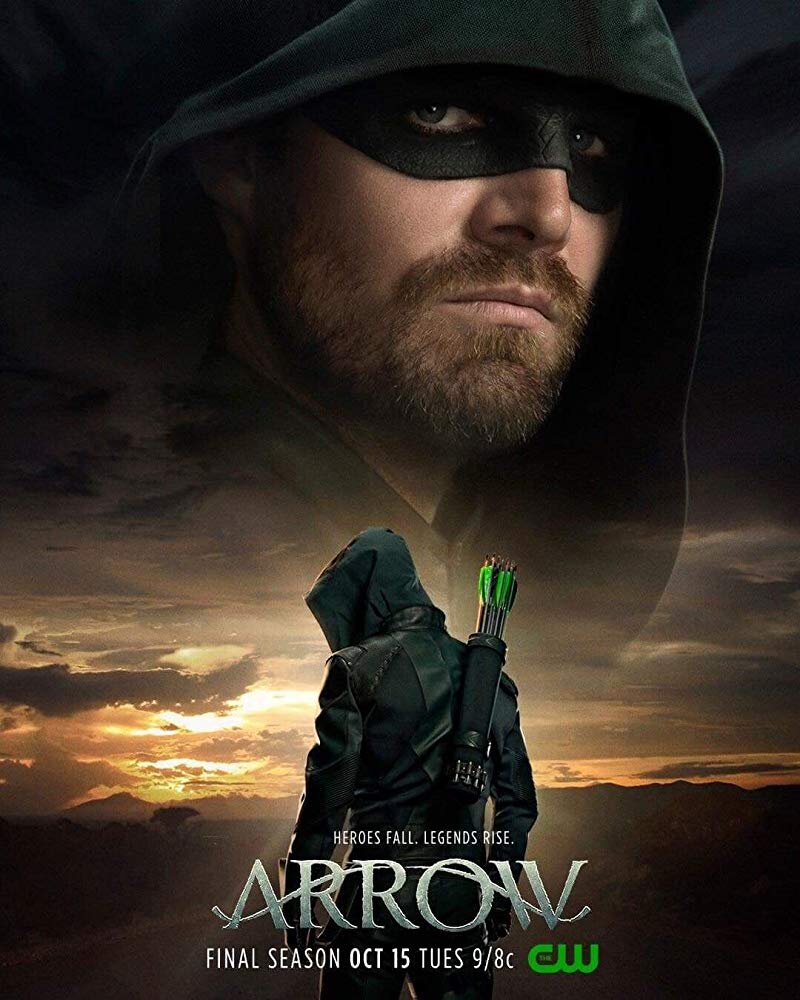 BLACK MIRROR
If you've been meaning to watch Black Mirror, now is your chance. It explores society and technology in interesting ways. A plus is that each episode is a standalone, so you do not need to watch episodes or seasons consecutively.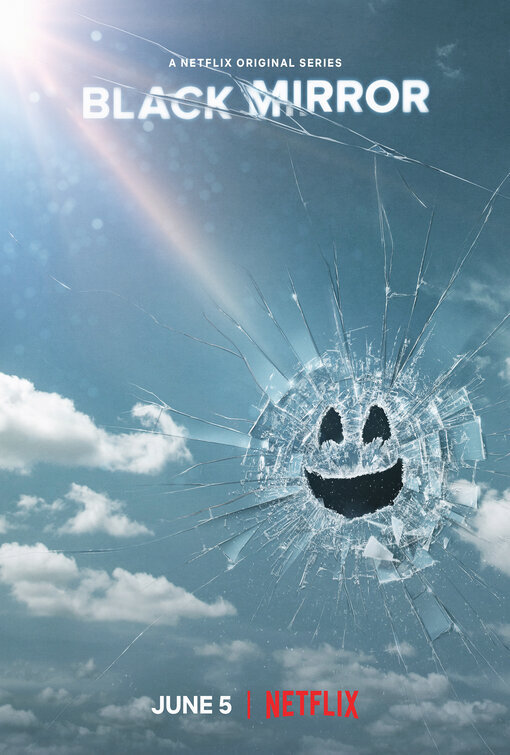 BODYGUARD
Bodyguard is a British police thriller starring Richard Madden. It's action-packed and keeps your attention the whole time, while trying to guess who's really good and who's bad. "Sgt. David Budd is promoted to a protection detail for UK Home Secretary Julia Montague after thwarting a terrorist train attack, but quickly clashes with the hawkish politician." – Bodyguard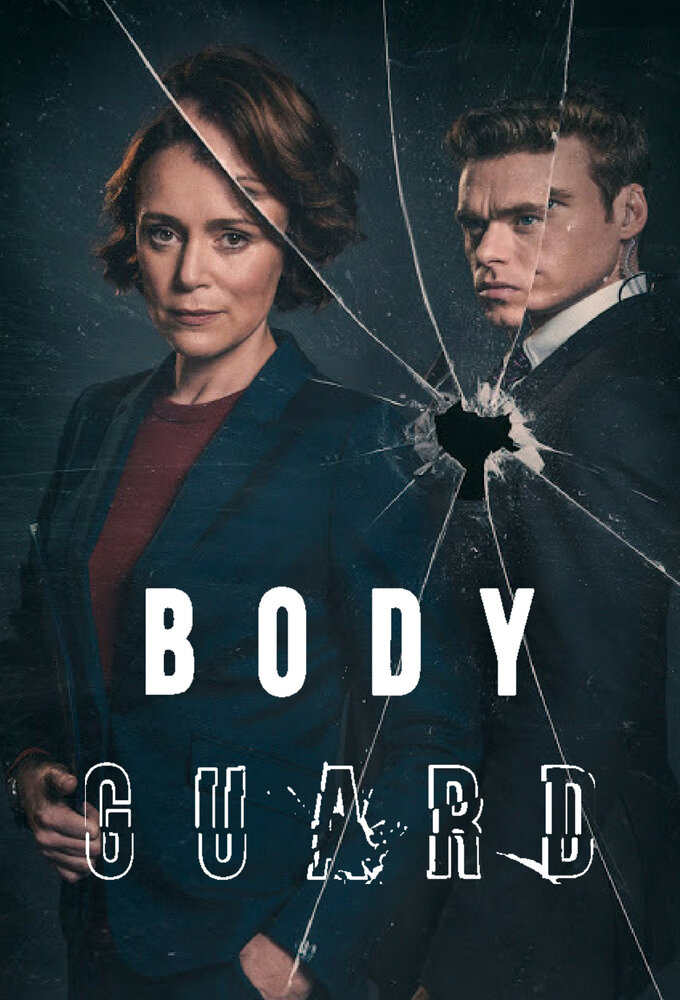 BROADCHURCH
Broadchurch was surprisingly one of my favorite shows to watch in a while. David Tennant is absolutely brilliant and the show keeps a great pace and has you engaged the whole time. You can't stop watching until you see how it all ends! "After a young boy is murdered in the small seaside town of Broadchurch, local detectives Ellie Miller and Alec Hardy are assigned the mysterious case." – Broadchurch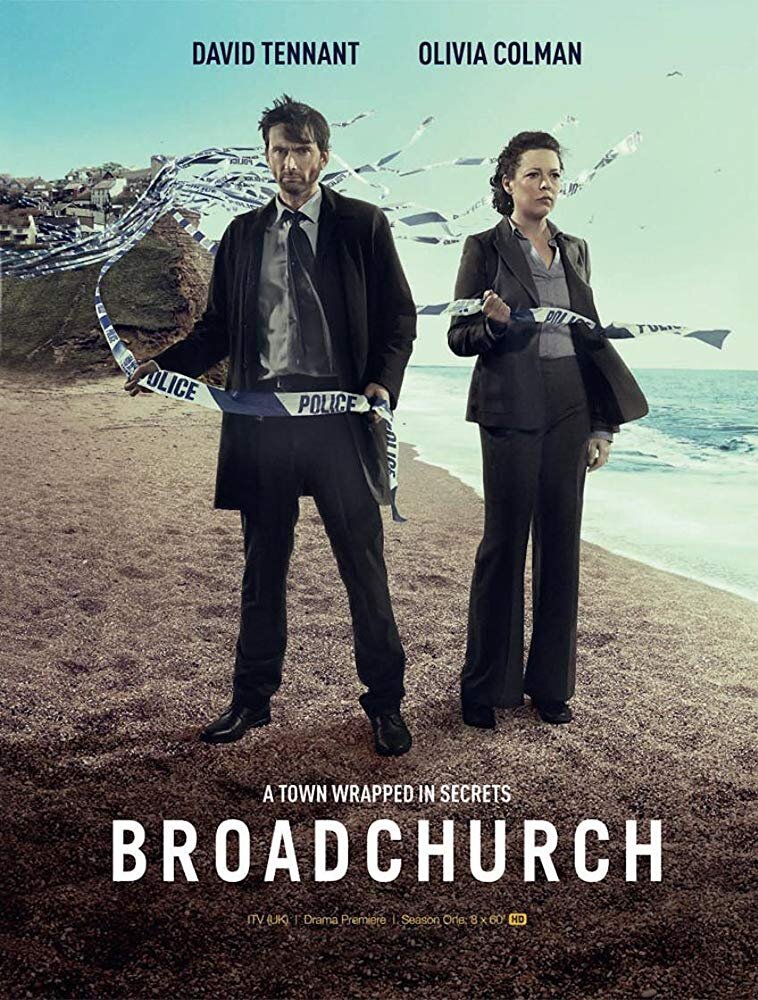 CHEER
Follow the Navarro College competition cheer team. It's entertaining with lots of heart. If you were ever a cheerleader, you'll also feel a bit nostalgic while watching!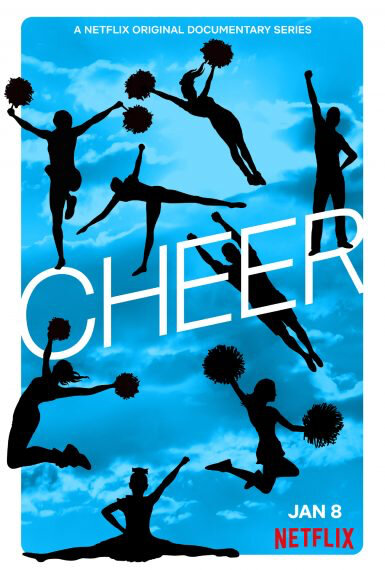 DERRY GIRLS
Witty and amusing, Derry Girls is a must binge! "Amidst the political conflict of Northern Ireland in the 1990s, five high school students square off with the universal challenges of being a teenager." – Derry Girls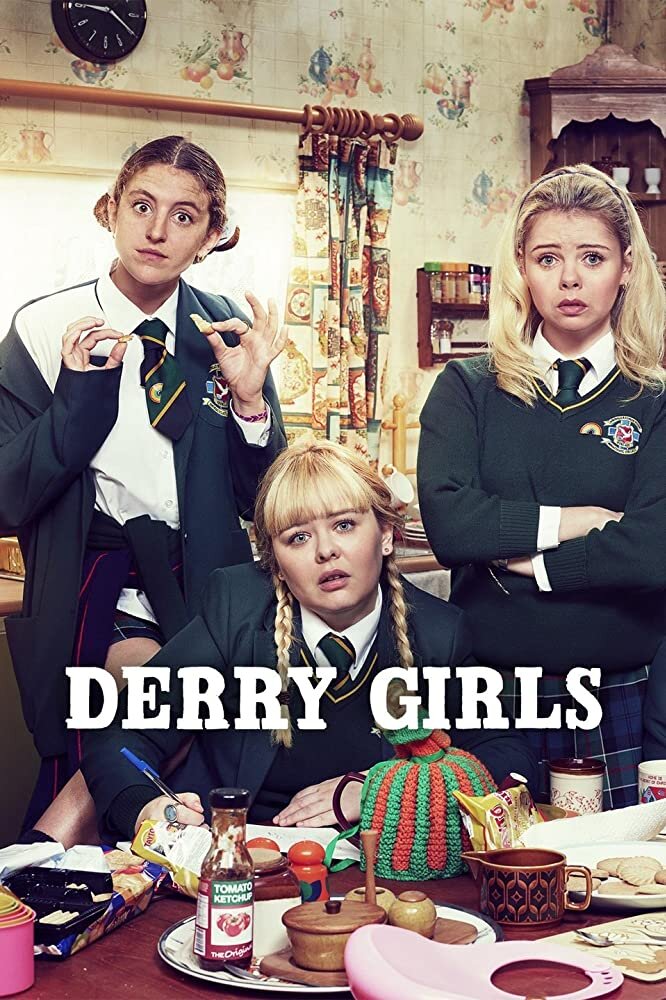 DON'T F**K WITH CATS
If controversial true crime documentaries and docuseries are your thing, then watch Don't F**k with Cats. "A twisted criminal's gruesome videos drive a group of amateur online sleuths to launch a risky manhunt that pulls them into a dark underworld." – Don't F**k With Cats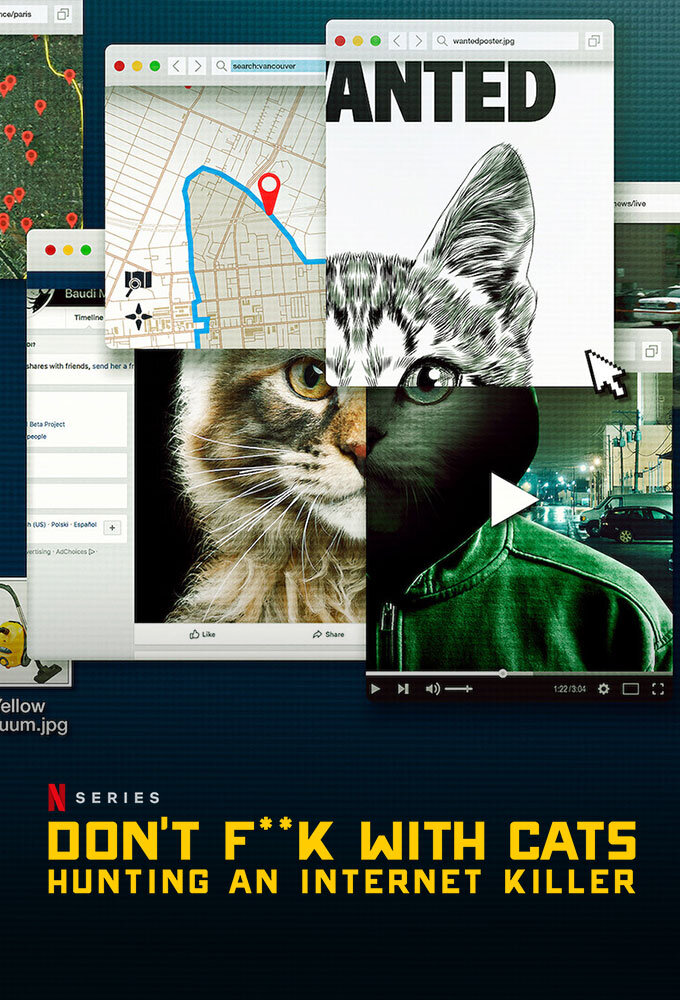 DYNASTY
"A modernized reboot of the 1980s primetime soap follows two of America's wealthiest families, the Carringtons and the Colbys, as they feud for control over their fortune and their children. Dynasty not only features the glitz and gloss of extreme wealth, but also exposes the dark underbelly of a corrupt world built on backroom deals." – Dynasty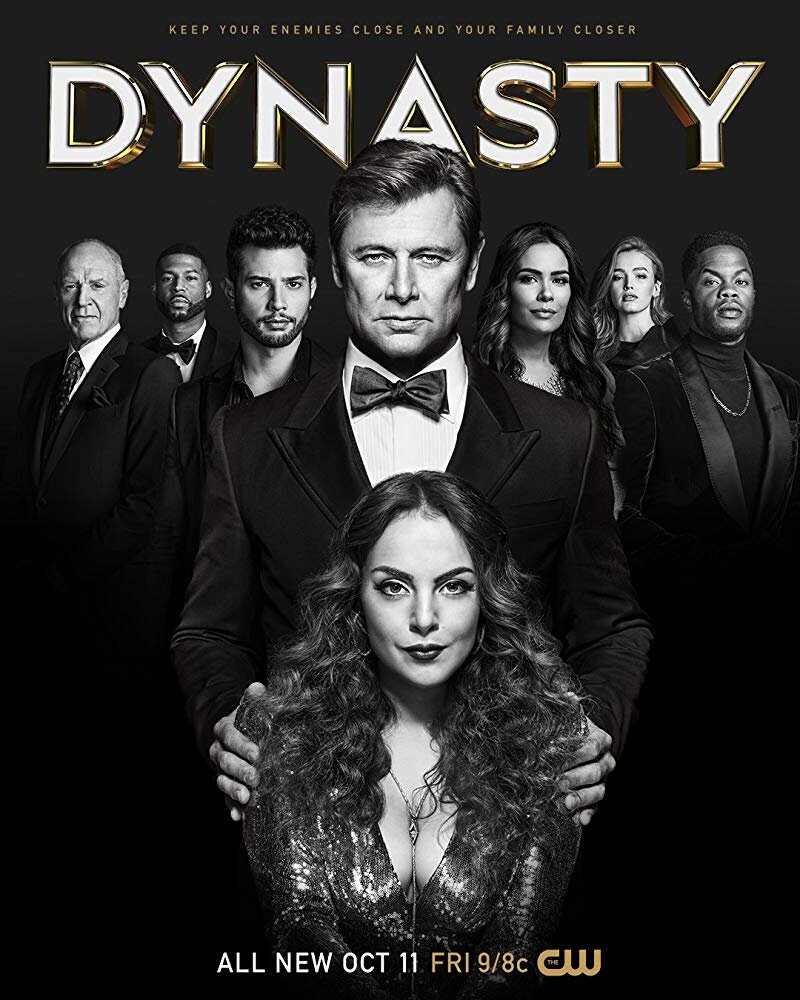 FORENSIC FILES
"Detectives and crime lab technicians use the latest and most fascinating procedures to solve crimes in this documentary-style show." – Forensic Files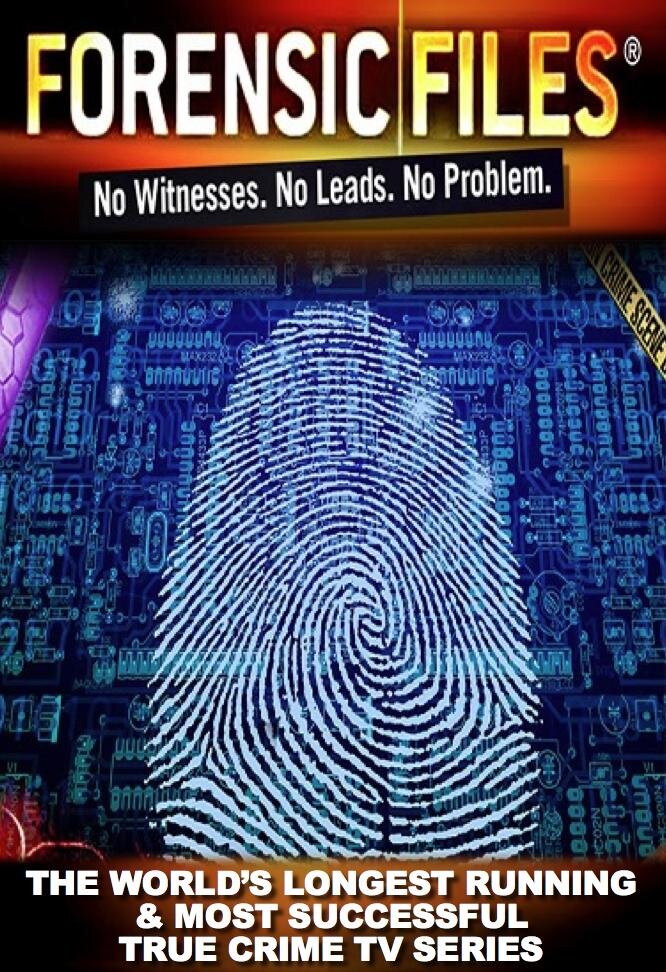 GILMORE GIRLS
An oldie but goodie! If you never had the chance to watch Gilmore Girls when it first premiered back in 2006, now's your chance! "Fiercely independent single mom Lorelai raises gifted, Ivy League-bound daughter Rory amid a continual stream of quick-witted repartee." – Gilmore Girls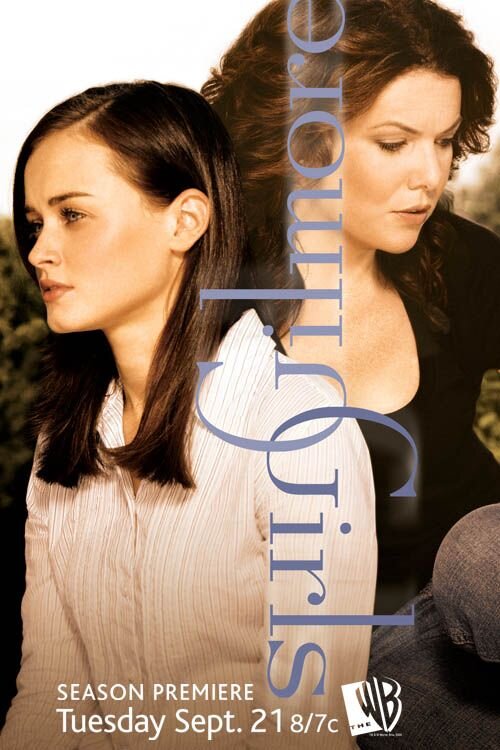 GLOW
An acronym for the Gorgeous Ladies of Wrestling, GLOW is highly amusing with a great, interesting, and diverse cast! Definitely worth the watch. "Ruth Wilder is an out-of-work actress living in Los Angeles in the '80s. She finds an unexpected chance at stardom: enter the glitter and spandex-laden world of women's wrestling, where she must work alongside 12 other Hollywood misfits." – GLOW
GOOD GIRLS
Entertaining, funny, with plenty of drama, Good Girls is the perfect show to binge and shows what happens when three moms decide to turn to a life of crime. "Three suburban mothers suddenly find themselves in desperate circumstances and decide to stop playing it safe and risk everything to take their power back." – Good Girls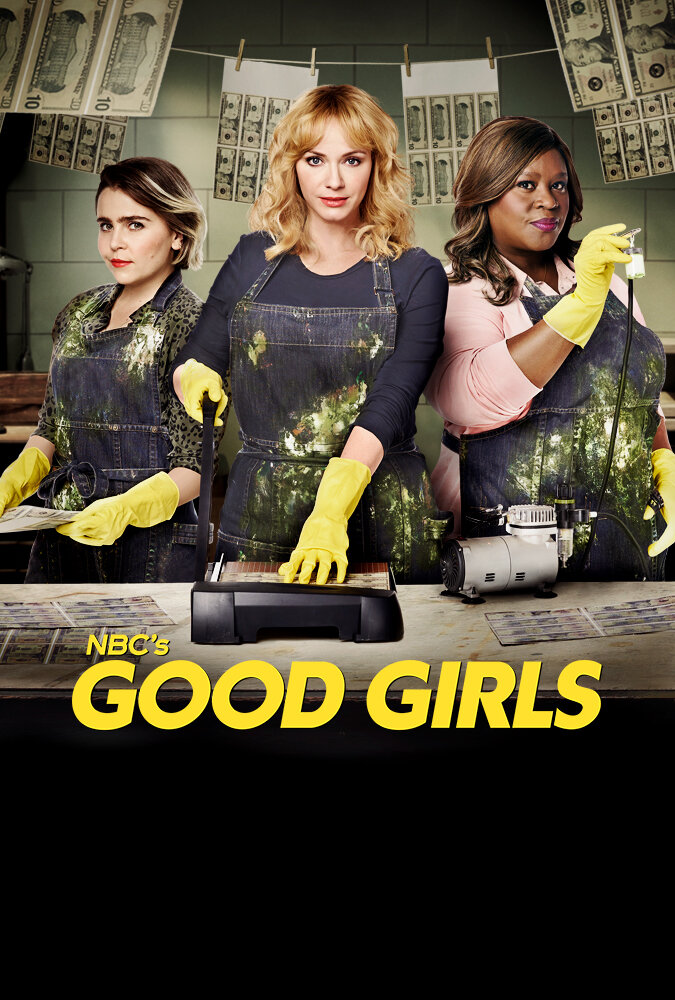 LOVE IS BLIND
Everyone's new obsession. Watch this social experiment where single men and women look for love and get engaged, without ever meeting in person!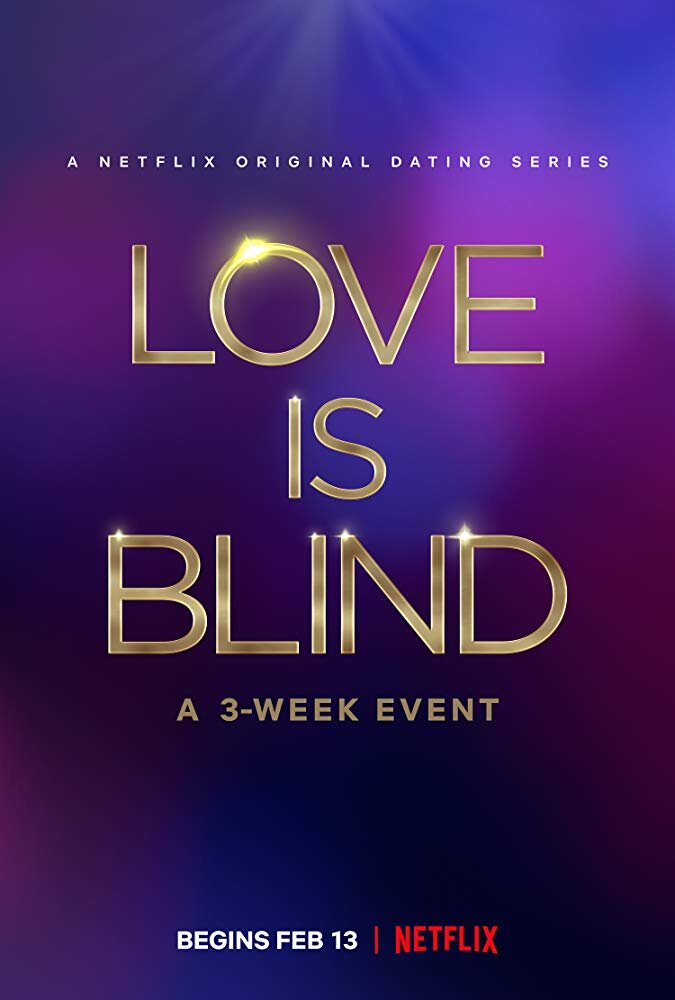 OUTLANDER
"After serving as a British Army nurse in World War II, Claire Randall is enjoying a second honeymoon in Scotland with husband Frank, an MI6 officer looking forward to a new career as an Oxford historian. Suddenly, Claire is transported to 1743 and into a mysterious world where her freedom and life are threatened." – Outlander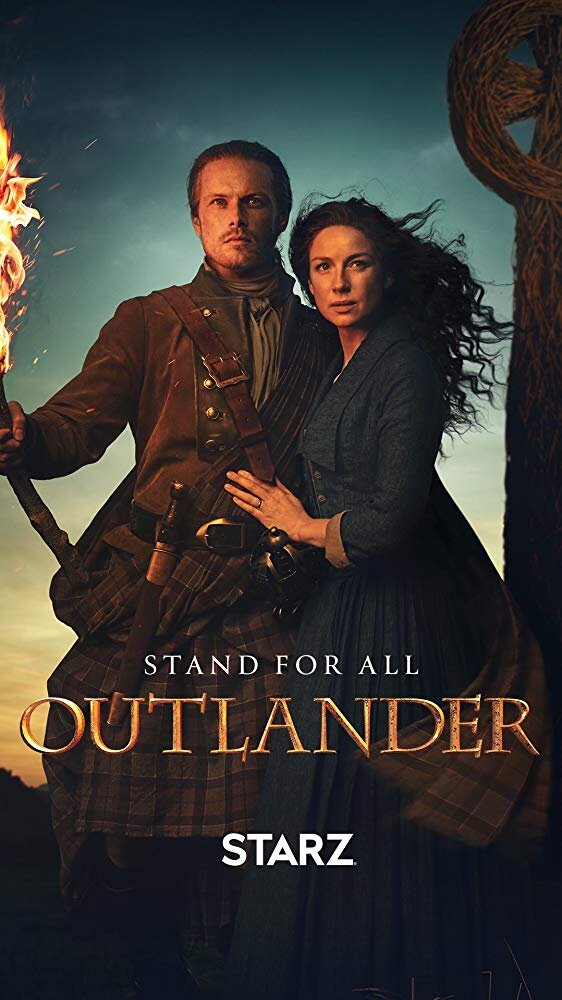 PARKS AND RECREATION
If you haven't watched Parks and Recreation, now's the time to binge all 7 seasons, featuring the always-funny Amy Poehler.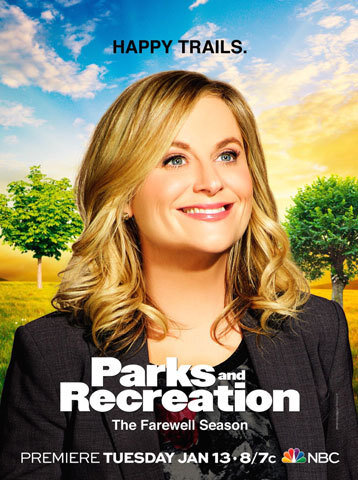 SCHITT'S CREEK
Schitt's Creek is one of the funniest shows and a current favorite of mine! I love Eugene and Dan Levy, and the whole cast is just hilarious, unique, and great in their own way. It is sure to bring tons of laughs. Ew David! "A wealthy couple, video store magnate Johnny Rose and his soap opera star wife Moira, suddenly find themselves completely broke. With only one remaining asset, a small town called Schitt's Creek, which the Roses bought years earlier as a joke, this once-wealthy couple must give up life as they know it. With their two spoiled children in tow and their pampered lives behind them, the Rose family is forced to face their newfound poverty head-on and come together as a family to survive." – Schitt's Creek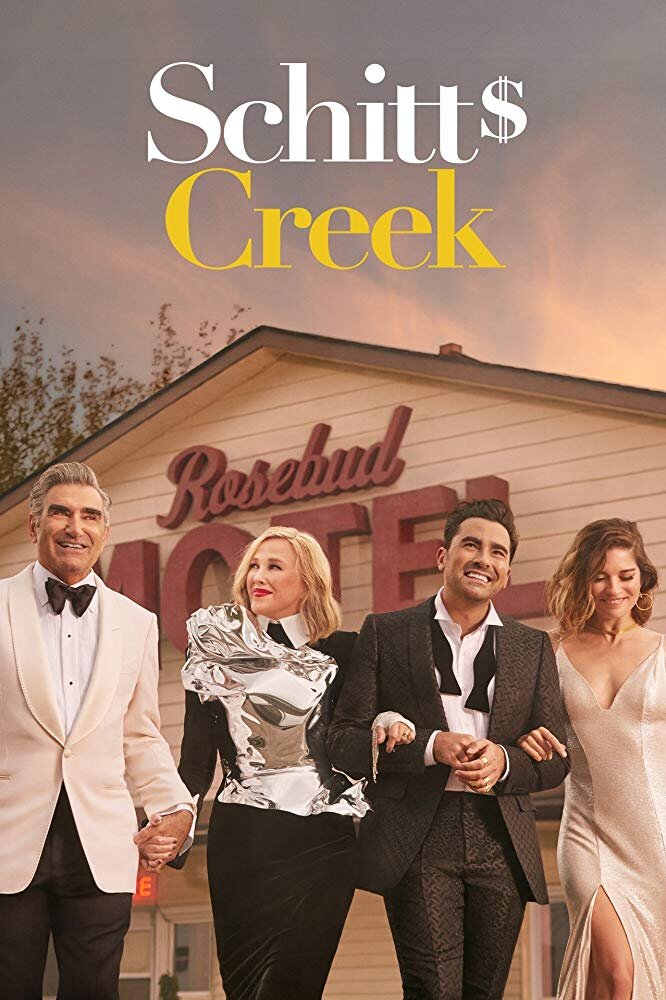 STRANGER THINGS
I love, love, love Stranger Things. If you haven't yet watched, it's worth the binge. It has an amazing cast that you can't help but root for and brings all the 80s feels mixed with sci-fi, drama, slight scares, and funny moments. "In 1980s Indiana, a group of young friends witness supernatural forces and secret government exploits. As they search for answers, the children unravel a series of extraordinary mysteries." – Stranger Things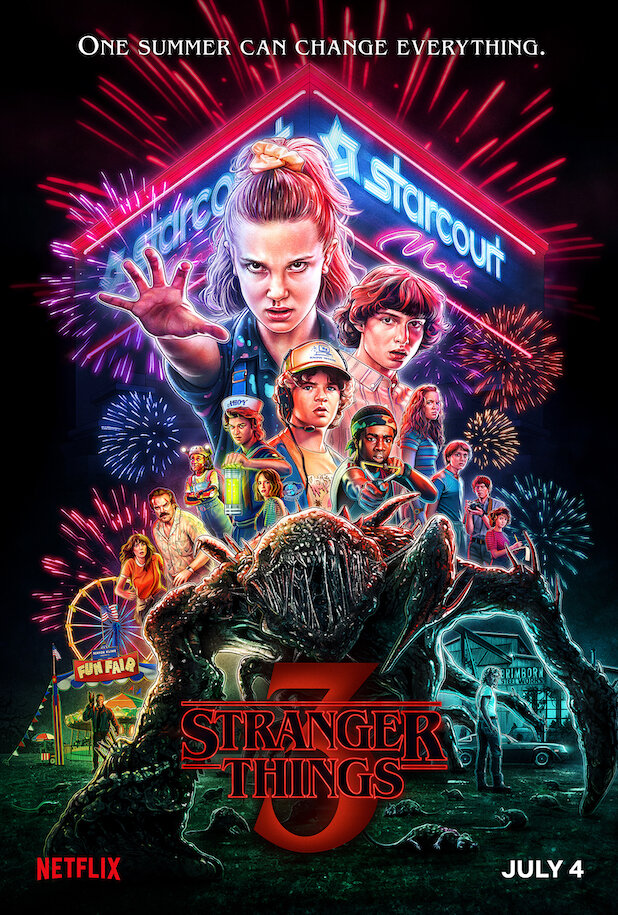 THE CIRCLE
How far would you go to be popular on social media? That's what The Circle tries to find out. Competitors live in the same building and can be themselves or someone else, however, they cannot see or hear each other and can only communicate through the Circle. They need to make friends to gain influence. "Status and strategy collide in this social experiment and competition show where online players flirt, befriend, and catfish their way toward $100,000.00." – The Circle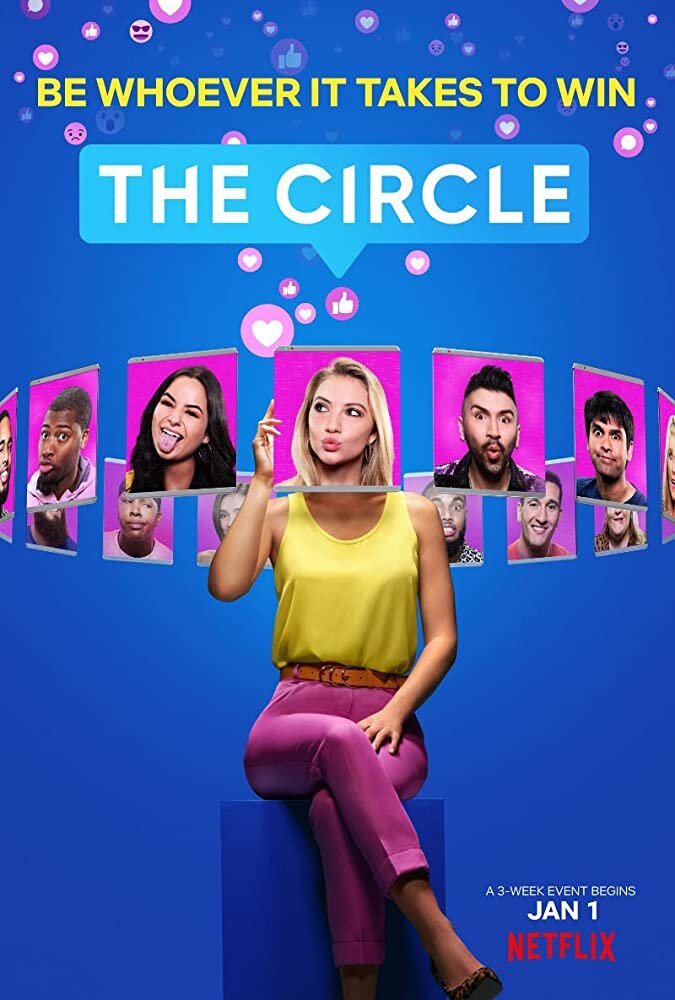 THE CROWN
Who doesn't love keeping up with the royals? "This lavish, Netflix-original drama chronicles the life of Queen Elizabeth II from the 1940s to modern times. The series begins with an inside look at the early reign of the queen, who ascended the throne at age 25 after the death of her father, King George VI. As the decades pass, personal intrigues, romances, and political rivalries are revealed that played a big role in events that shaped the later years of the 20th century." – The Crown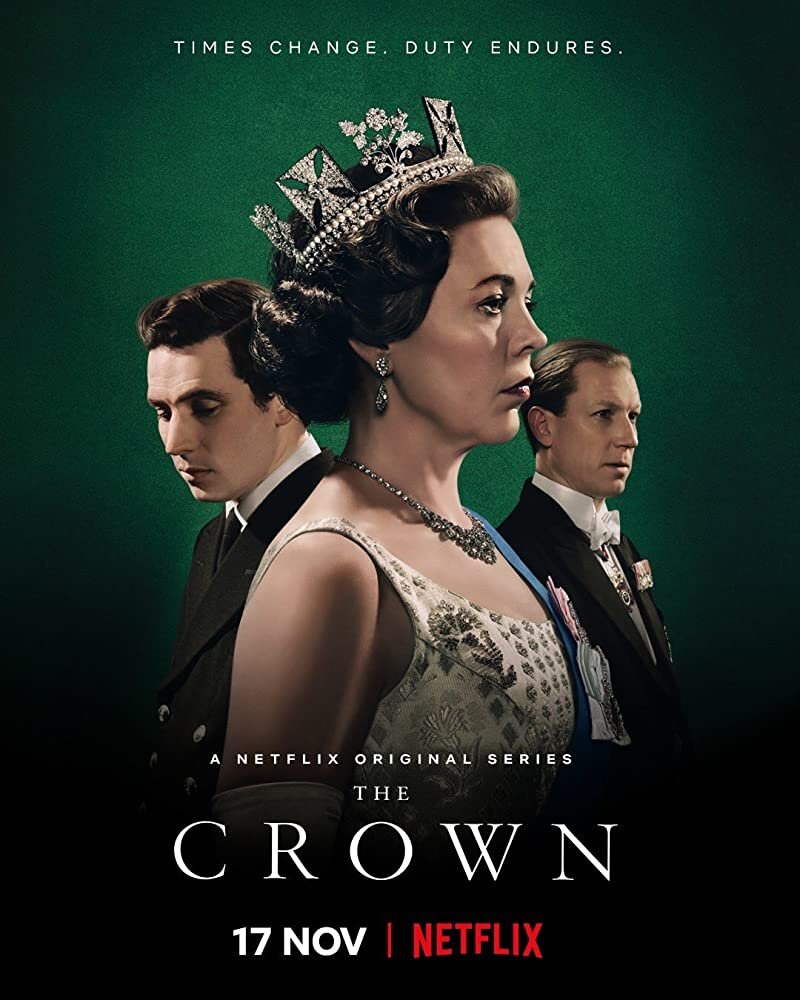 THE GOOD PLACE
"Due to an error, self-absorbed Eleanor Shellstrop arrives at the Good Place after her death. Determined to stay, she tries to become a better person." – The Good Place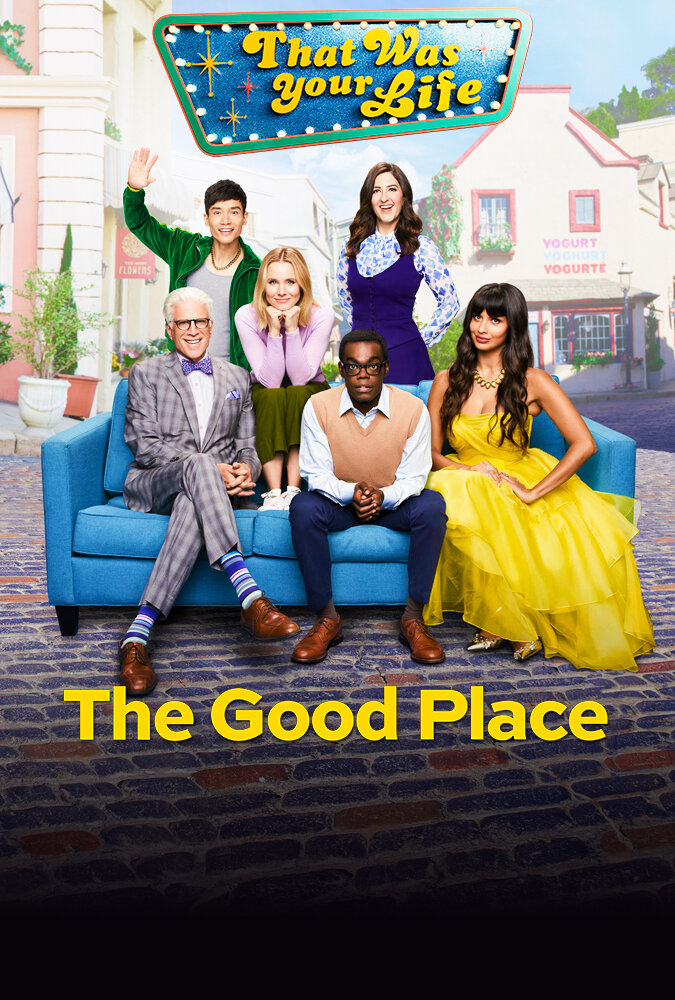 THE OFFICE
If you're missing being at your own office, you can always watch The Office and follow the antics and lives of those working at Dunder Mifflin!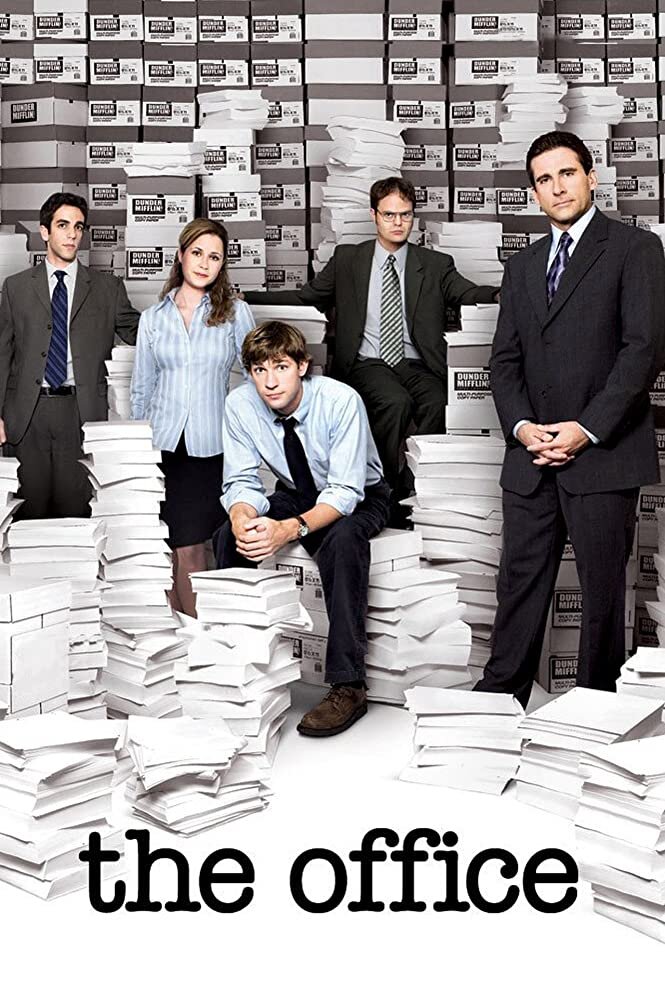 THE WITCHER
Now is the perfect time to get wrapped up in the fantastical world of The Witcher. I loved it and found it to be highly entertaining with a lot of story, action, excitement, humor, and of course, Henry Cavill. Be forewarned, you will find yourself humming "Toss a coin to your Witcher" quite frequently (or it could just be me!). "Geralt of Rivia, a mutated monster-hunter for hire, tourneys toward his destiny in a turbulent world where people often prove more wicked than beasts." – The Witcher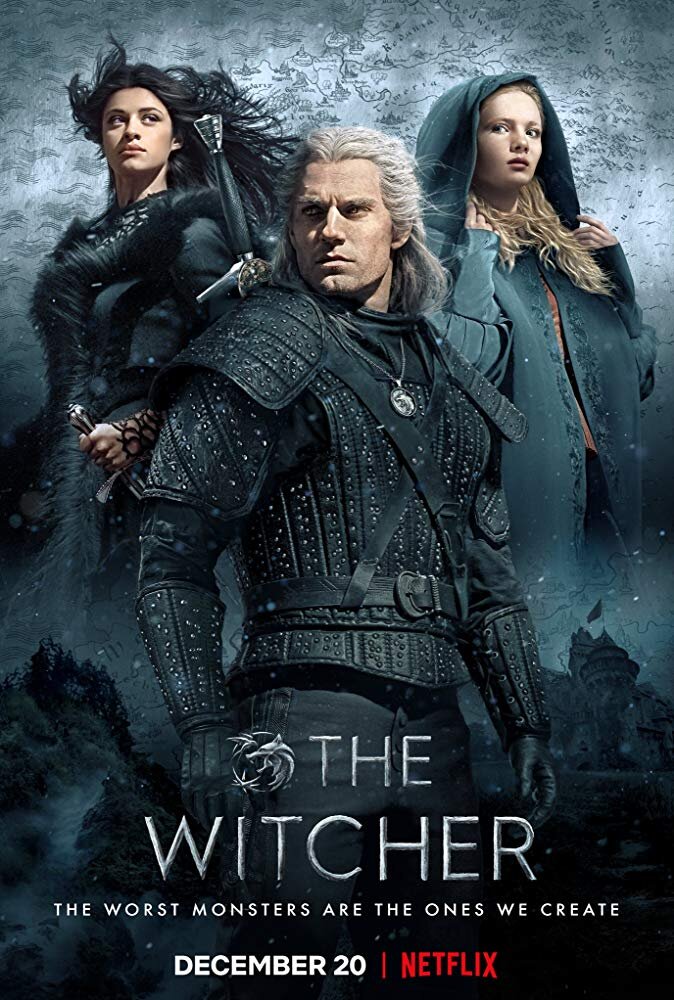 UNBELIEVABLE
This series is inspired by true events. If you enjoy crime dramas, this is worth the watch. "After a young woman is accused of lying about a rape, two female detectives investigate a spate of eerily similar attacks." – Unbelievable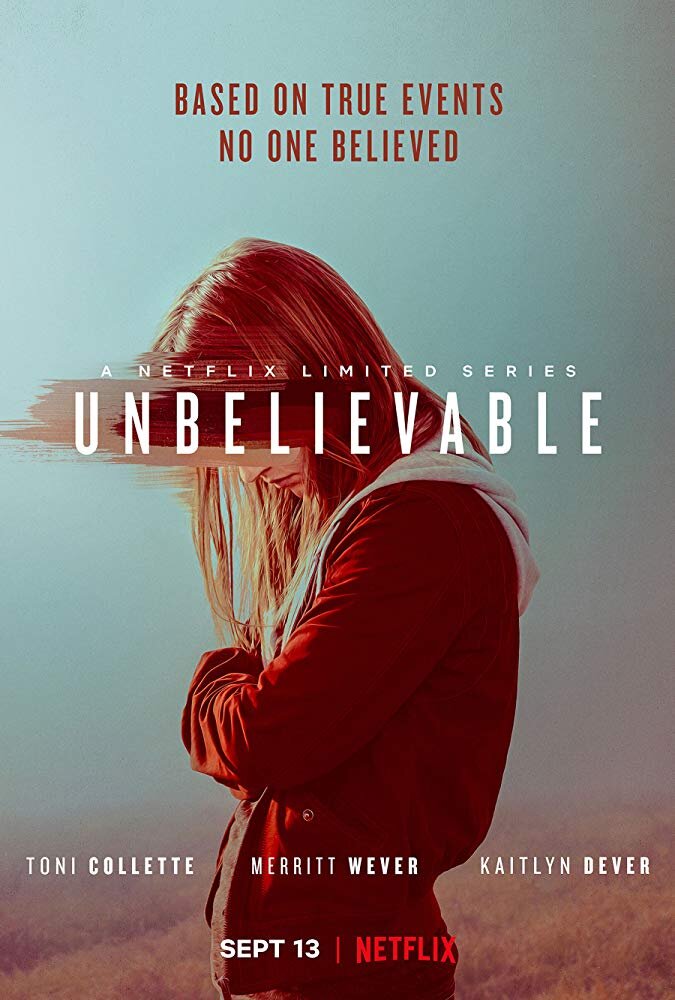 YOU
Joe is the character that you simultaneously like and hate at the same time. "What would you do for love? For a brilliant male bookstore manager who crosses paths with an aspiring female writer, this question is put to the test. A charming yet awkward crush becomes something even more sinister when the writer becomes the manager's obsession. Using social media and the internet, he uses every tool at his disposal to become close to her, even going so far as to remove any obstacle –including people — that stands in his way of getting to her." – You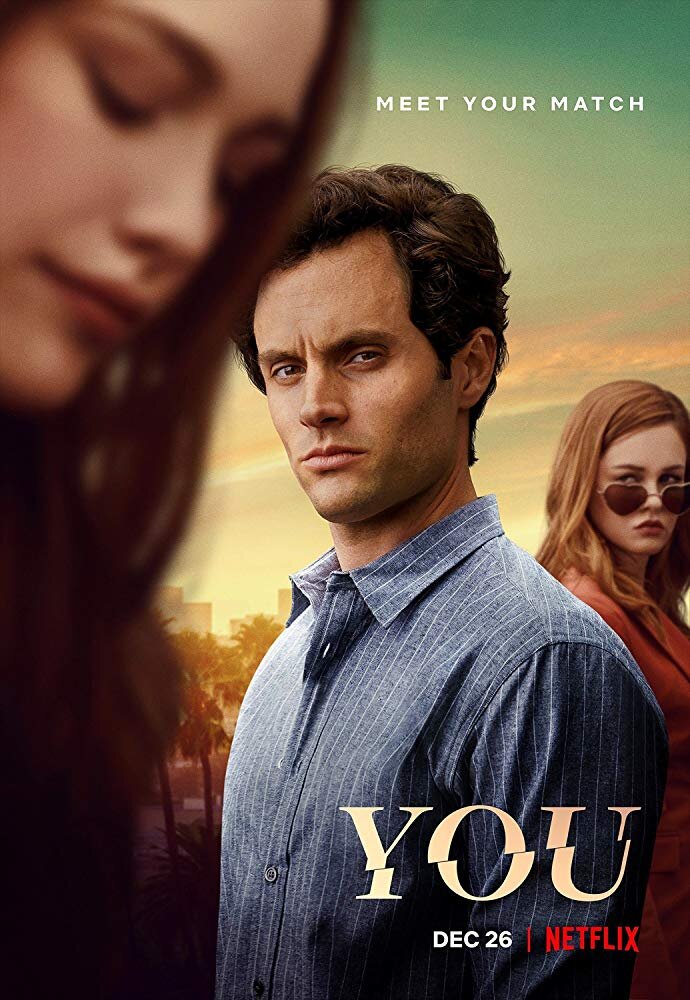 HULU:
DOLLFACE
Bizarre and satirical, Dollface is worth a mindless binge. It does provide comedy and laughs! "Kat Dennings stars as a young woman who, after being dumped by her longtime boyfriend, must deal with her own imagination when she literally and metaphorically re-enters the world of women, in order to rekindle the female friendships she left behind." – Dollface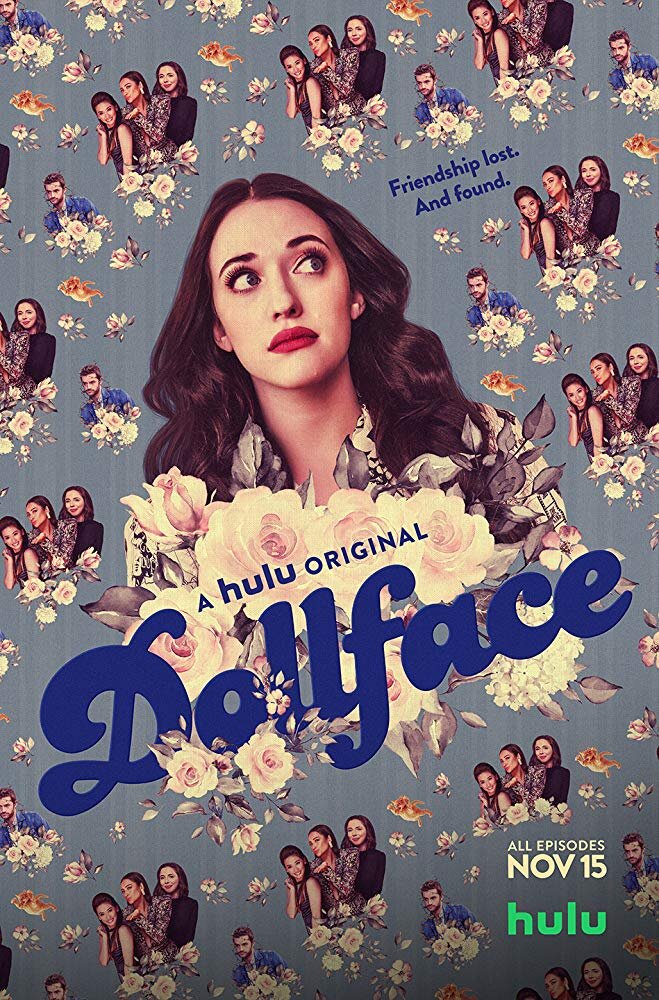 LITTLE FIRES EVERYWHERE
The much anticipated Little Fires Everywhere is out on Hulu. Based on the novel of the same name by Celeste Ng, "the intertwined fates of the picture-perfect Richardson family and an enigmatic mother and daughter who upend their lives. Little Fires Everywhere explores the weight of secrets, the nature of art and identity, and the ferocious pull of motherhood—and the danger of believing that following the rules can avert disaster." – Little Fires Everywhere
THE HANDMAID'S TALE
"A woman forced into sexual servitude struggles to survive in a terrifying, totalitarian society." – The Handmaid's Tale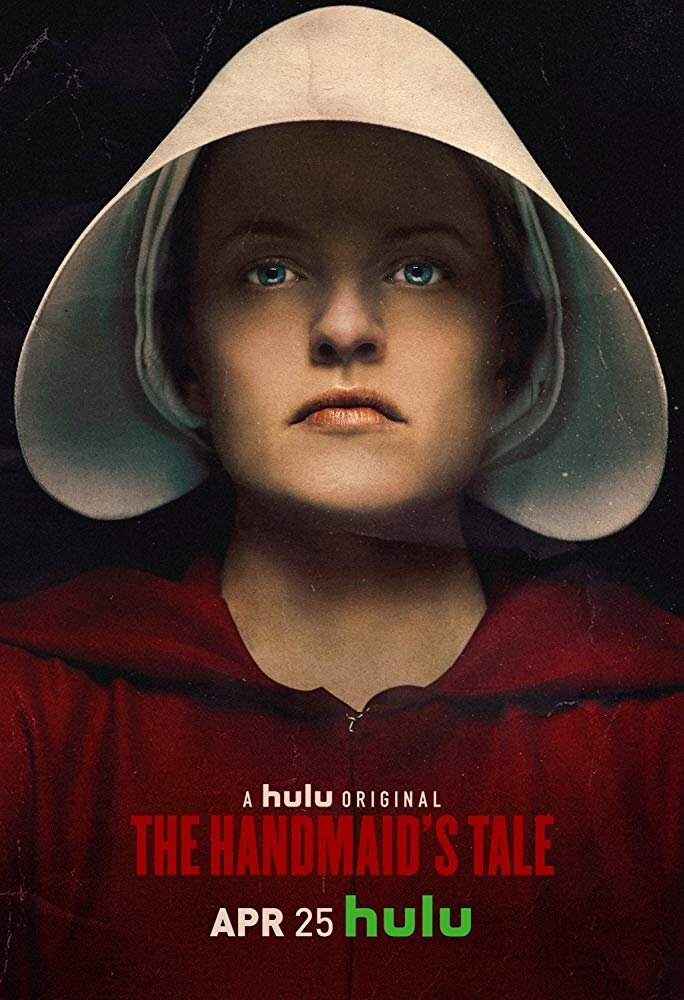 SHRILL
"Shrill is a comedy series starring Aidy Bryant from Saturday Night Live, as Annie, a fat young woman who wants to change her life — but not her body. Annie is trying to start her career while juggling bad boyfriends, a sick parent, and a perfectionist boss." – Shrill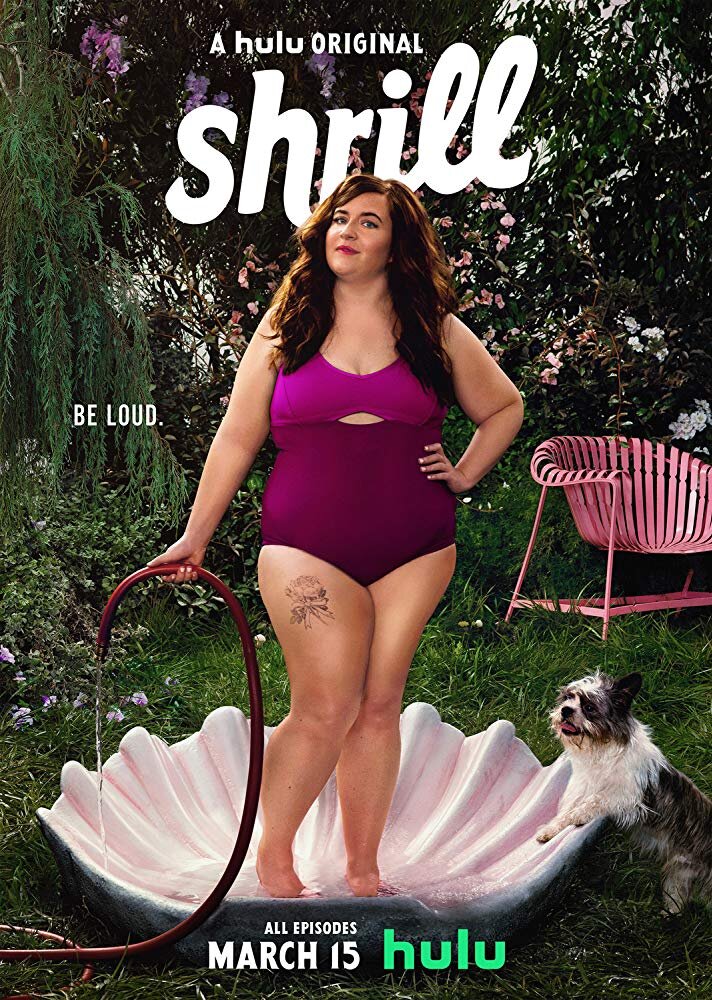 THE ACT
If you love crime dramas, then this is the show to binge! "The Act follows Gypsy Blanchard, a girl trying to escape the toxic relationship she has with her overprotective mother. Her quest for independence opens a Pandora's box of secrets, one that ultimately leads to murder."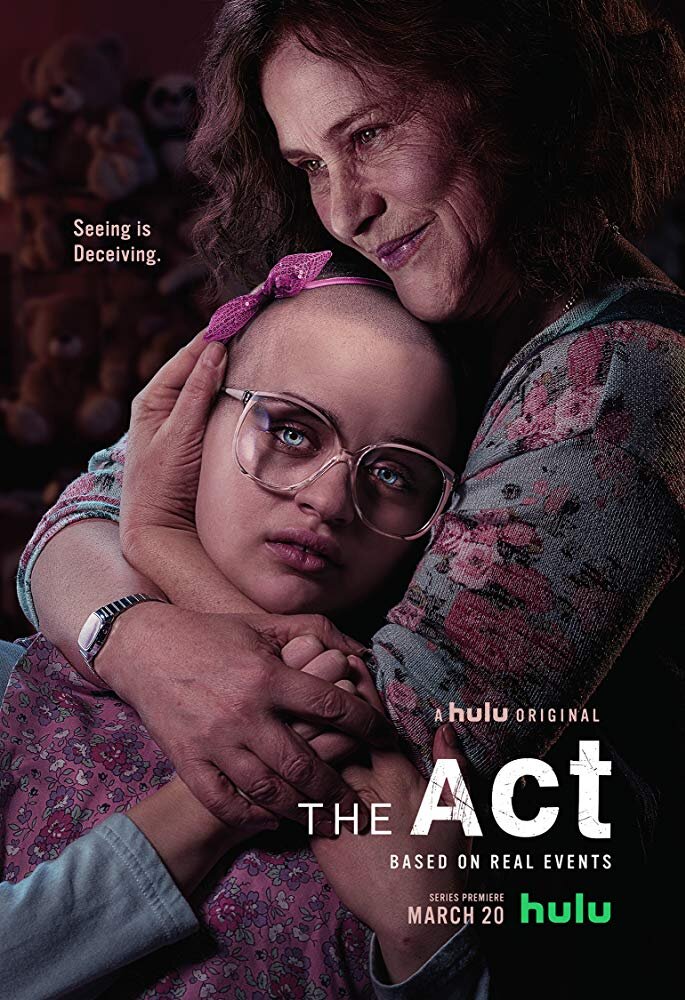 WESTWORLD
"Westworld isn't your typical amusement park. Intended for rich vacationers, the futuristic park — which is looked after by robotic "hosts" — allows its visitors to live out their fantasies through artificial consciousness. No matter how illicit the fantasy may be, there are no consequences for the park's guests, allowing for any wish to be indulged." – Westworld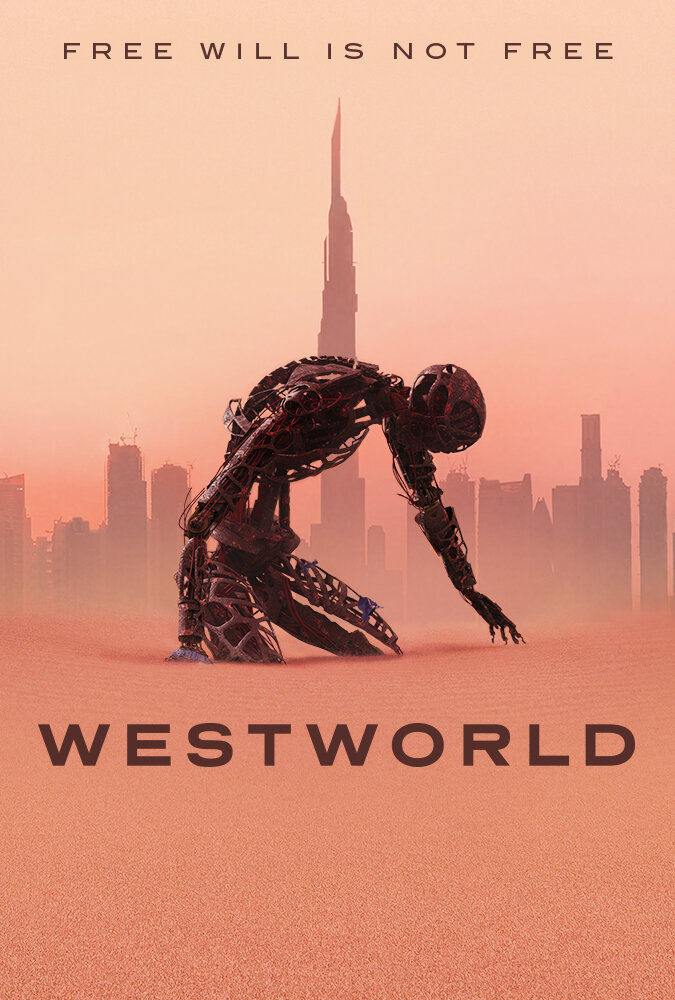 DISNEY+
ALL DISNEY MOVIES!
If you are a Disney fan, nearly every Disney movie, as well as Disney Channel movies, are available to watch.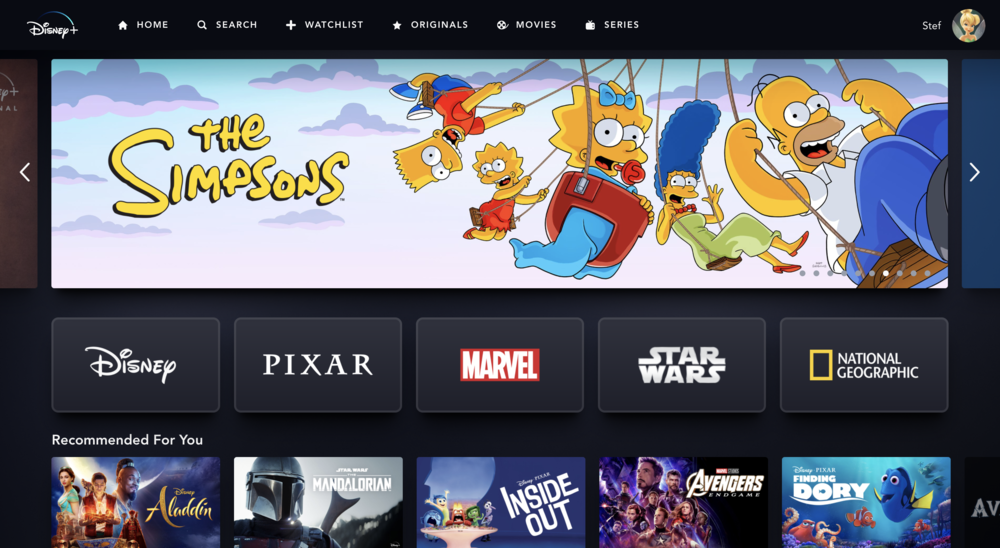 FROZEN II
The much anticipated Frozen II has been released early on Disney+ and does not disappoint! If you loved the first movie, the second is just as good in my opinion, with great songs, great story, and a great message.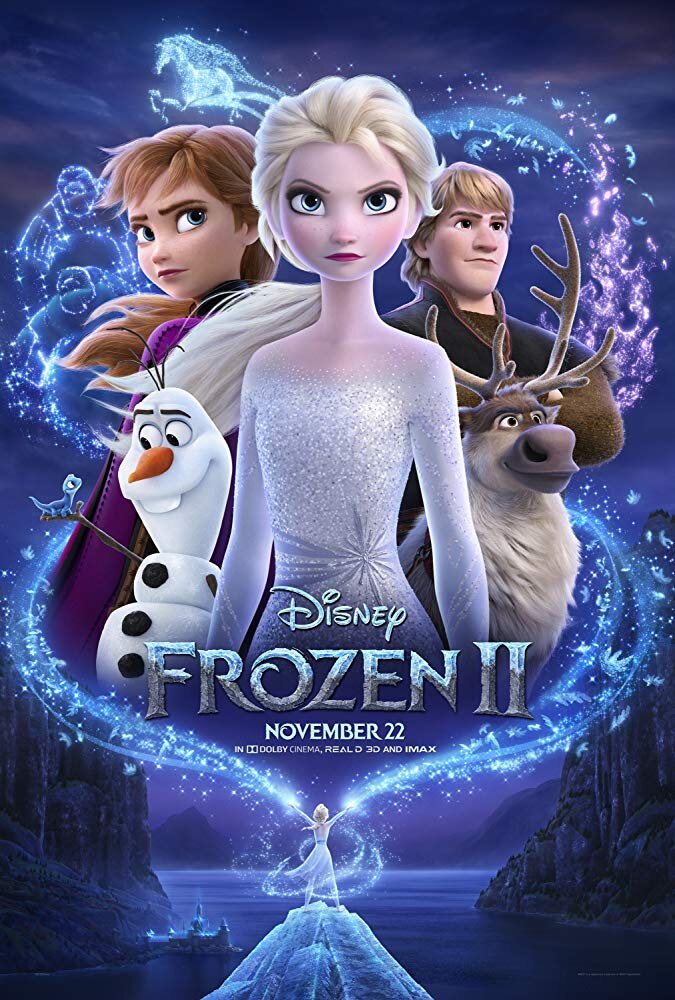 THE IMAGINEERING STORY
If you are a Disney lover, particularly obsessed with the Disney Parks and Imagineering, then this is the show for you! It's so interesting to watch the history of Walt Disney and the parks and all of the ideas come to life. The only downside is it's only 6 episodes, and if you're like me, you'll be left wanting to watch more!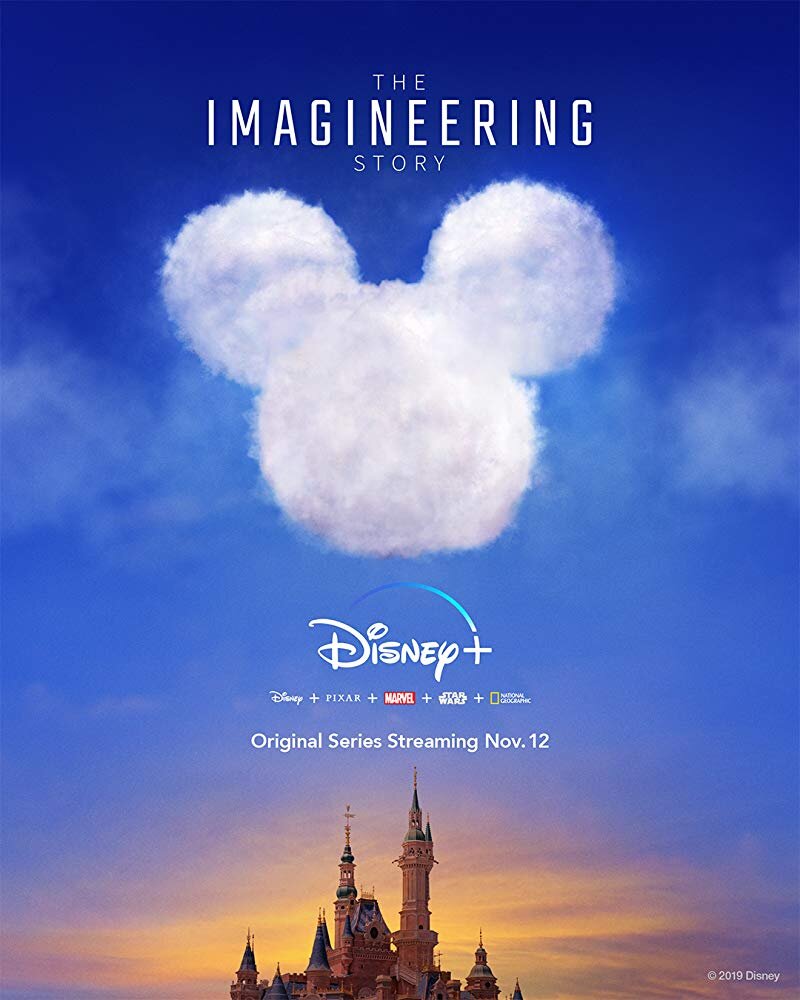 THE MANDALORIAN
Even without watching the show, you've all seen Baby Yoda and the boatload of memes! Star Wars fans, this show is for you! "After the fall of the Galactic Empire, lawlessness has spread throughout the galaxy. A lone gunfighter makes his way through the outer reaches, earning his keep as a bounty hunter." – The Mandalorian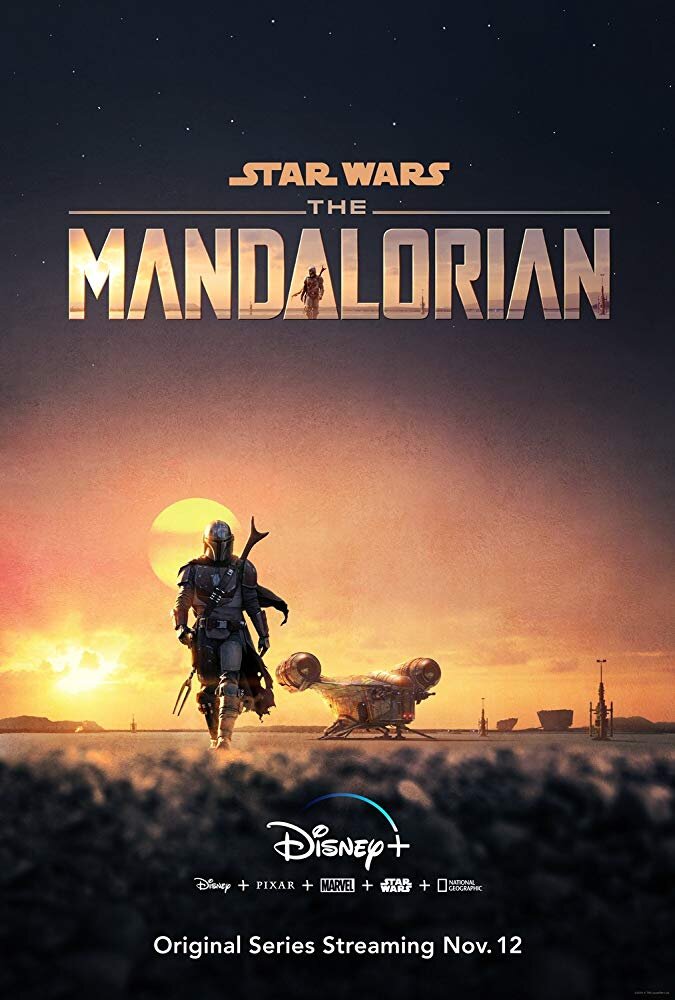 THE WORLD ACCORDING TO JEFF GOLDBLUM
"Through the prism of Jeff Goldblum's always inquisitive and highly entertaining mind, nothing is as it seems. In "The World According to Jeff Goldblum," each episode is centered around something people all love — like sneakers or ice cream — as Jeff pulls the thread on these deceptively familiar objects and unravels a wonderful world of astonishing connections that are both surprising and exciting." – The World According to Jeff Goldblum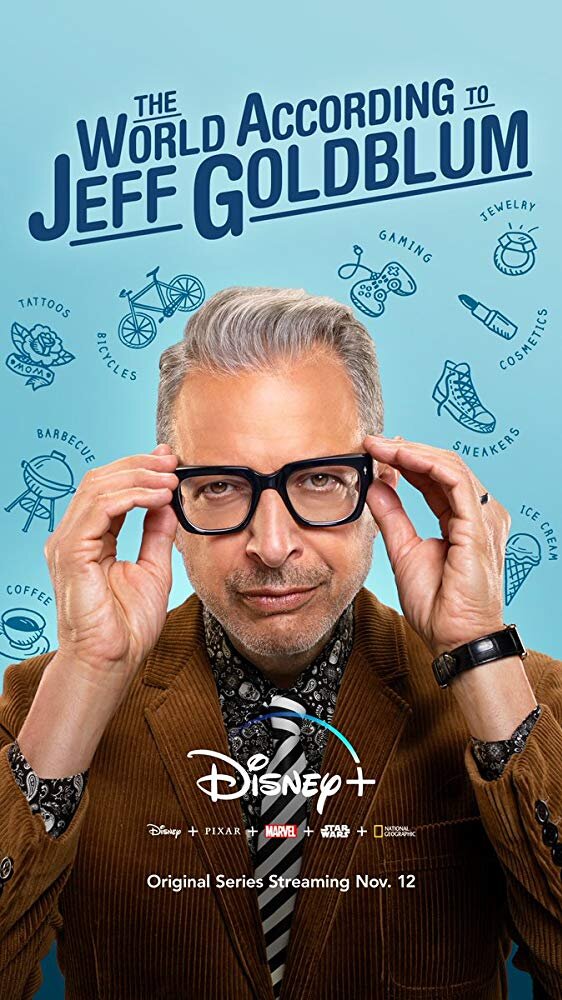 AMAZON PRIME VIDEO
BRITTANY RUNS A MARATHON
This was a really good, inspiring, and uplifting movie, with plenty of laughs. "Brittany's partying, underemployment, and toxic relationships are catching up with her. Too broke for a gym and too proud to ask for help, Brit is at a loss, until her neighbor pushes her to run one sweaty block. Soon, she sets an almost unthinkable goal: the New York City Marathon." – Brittany Runs a Marathon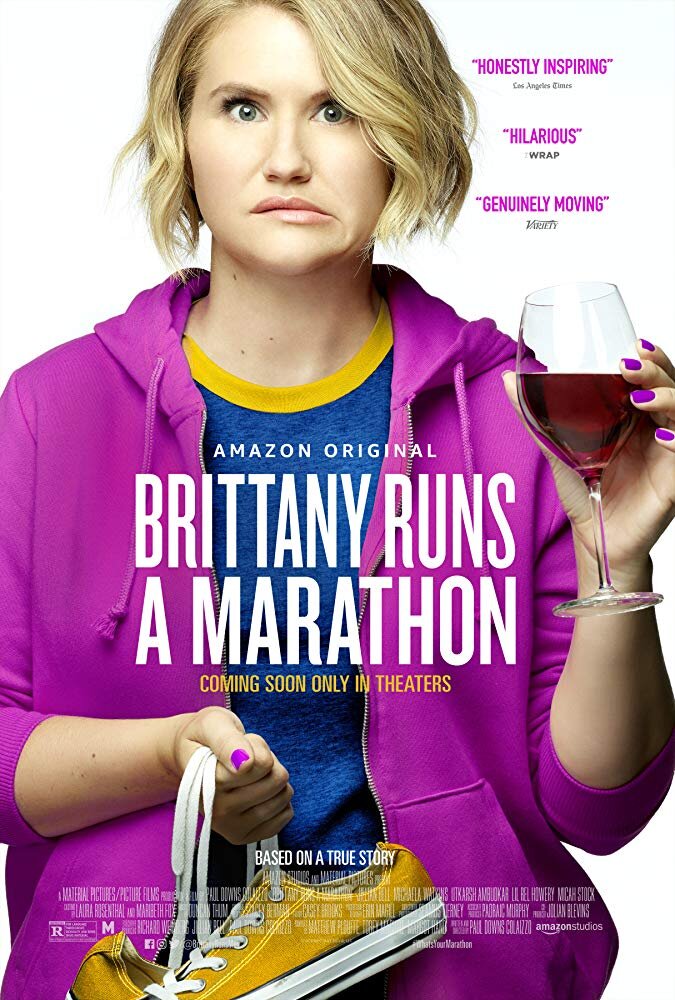 FLEABAG
"Fleabag is a hilarious and poignant window into the mind of a dry-witted, sexual, angry, grief-riddled woman, as she hurls herself at modern living in London. Fleabag is an unfiltered woman trying to heal, while rejecting anyone who tries to help her and keeping up her bravado all along." – Fleabag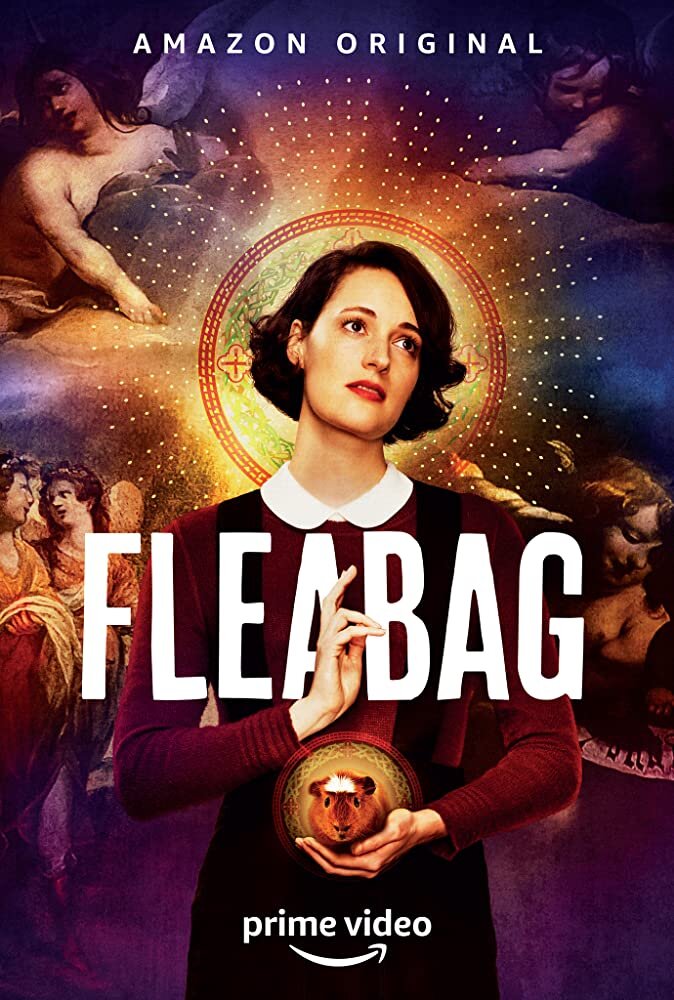 JACK RYAN
"When CIA analyst Jack Ryan stumbles upon a suspicious series of bank transfers, his search for answers pulls him from the safety of his desk job and catapults him into a deadly game of cat and mouse throughout Europe and the Middle East." – Jack Ryan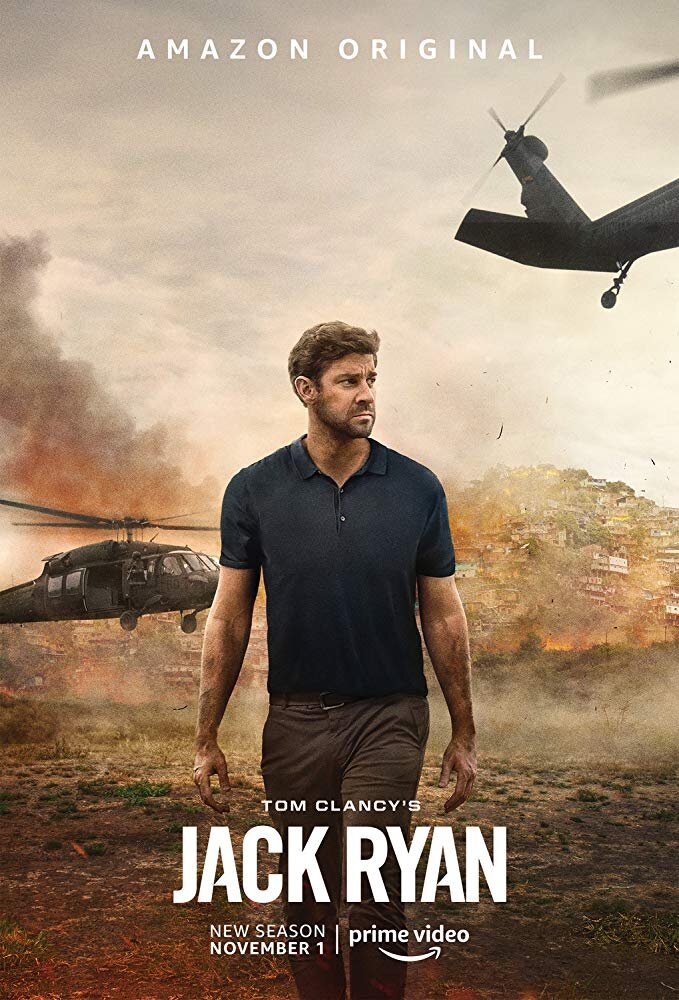 PSYCH
If you missed Psych during its original run, you can catch it now. It is funny and entertaining, with 8 seasons sure to keep you busy watching! "Shawn Spencer is a police consultant who solves crimes with powers of observation so acute that the police think he's psychic – or so he lets them think." – Psych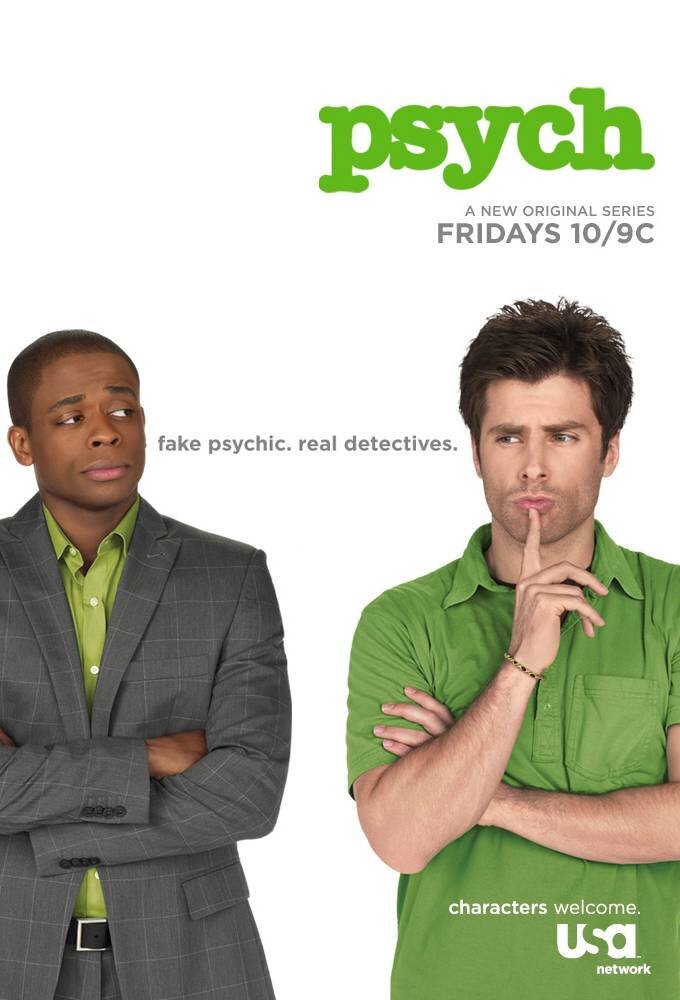 SUITS
Catch Meghan Markle on screen before she became the Duchess of Sussex! Suits has 9 seasons and the premise is that "one of Manhattan's top corporate lawyers sets out to recruit a new hotshot associate and hires the only guy that impresses him – a brilliant but unmotivated college dropout. Though he isn't actually a lawyer, this legal prodigy has the book smarts of a Harvard law grad and the street smarts of a hustler. However, in order to serve justice and save their jobs, both these unconventional thinkers must continue the charade." – Suits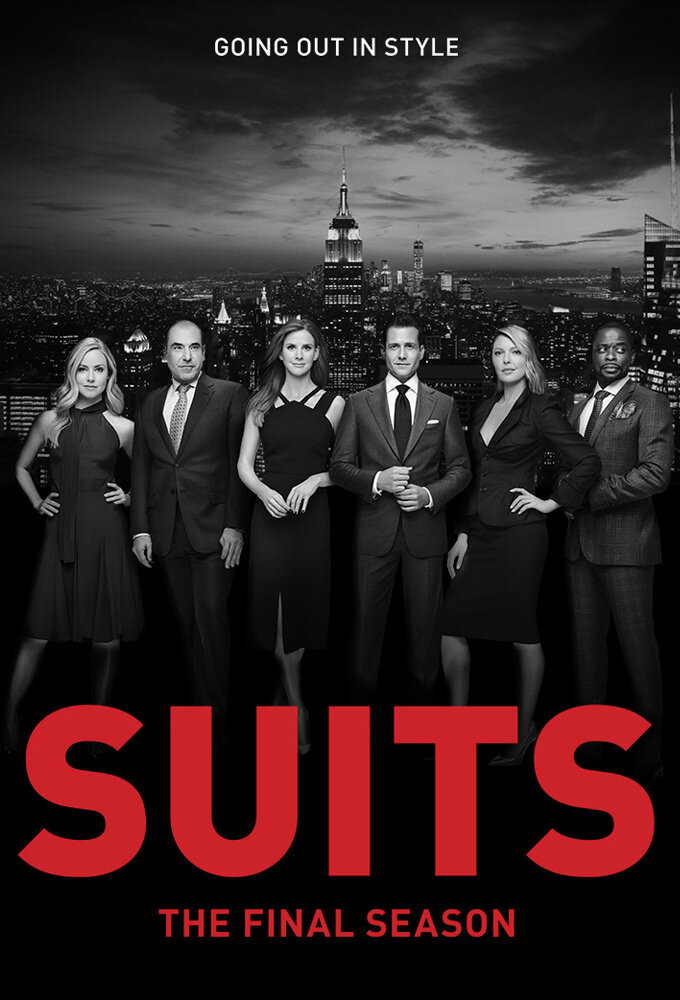 THE MAN IN THE HIGH CASTLE
"Based on an award-winning novel of the same name, The Man in the High Castle explores what it would be like if the Allied Powers had lost WWII, and Japan and Germany ruled the United States." – The Man in the High Castle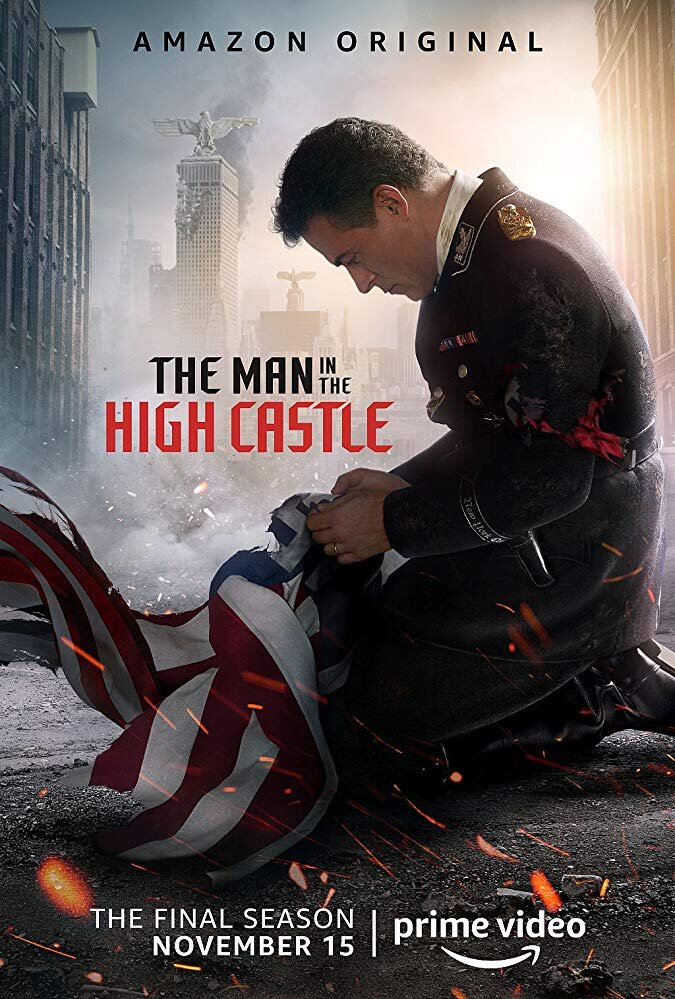 THE MARVELOUS MRS. MAISEL
This show is hands down one of my favorites! The cast is great and it's funny, entertaining, and does a great job of transporting you to a different era. "In 1958 New York, Midge Maisel's life is on track – husband, kids, and elegant Yom Kippur dinners in their Upper West Side apartment. But when her life takes a surprise turn, she has to quickly decide what else she's good at – and going from housewife to stand-up comic is a wild choice to everyone but her." – The Marvelous Mrs. Maisel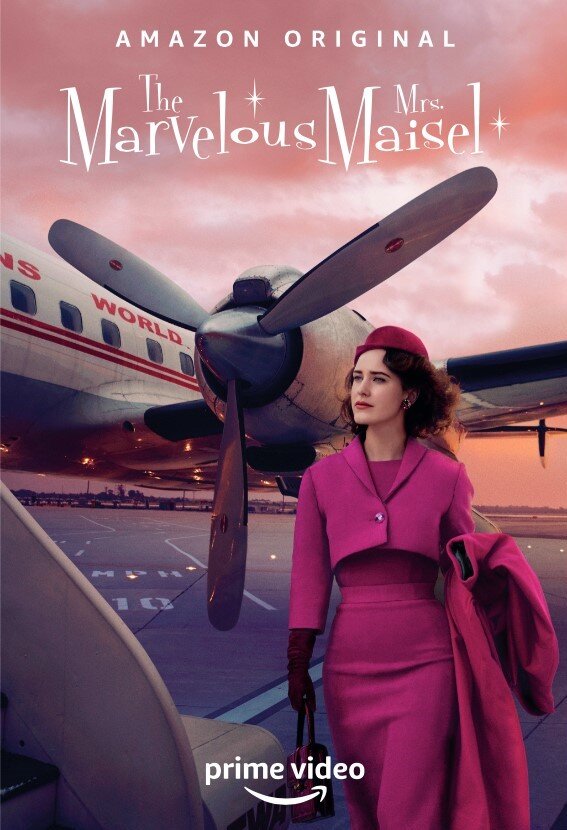 SEX AND THE CITY
An oldie but goodie! Follow Carrie, Samantha, Charlotte, and Miranda on their NYC escapades.