Although I like to draw and write, I never considered myself as an "artsy" person. But after taking a two-hour Macrame class with CraftJam, I've been thinking, maybe I've been selling myself short this entire time? With JamMaster Alexi's guidance, I created a beautiful Macrame plant hanger from scratch!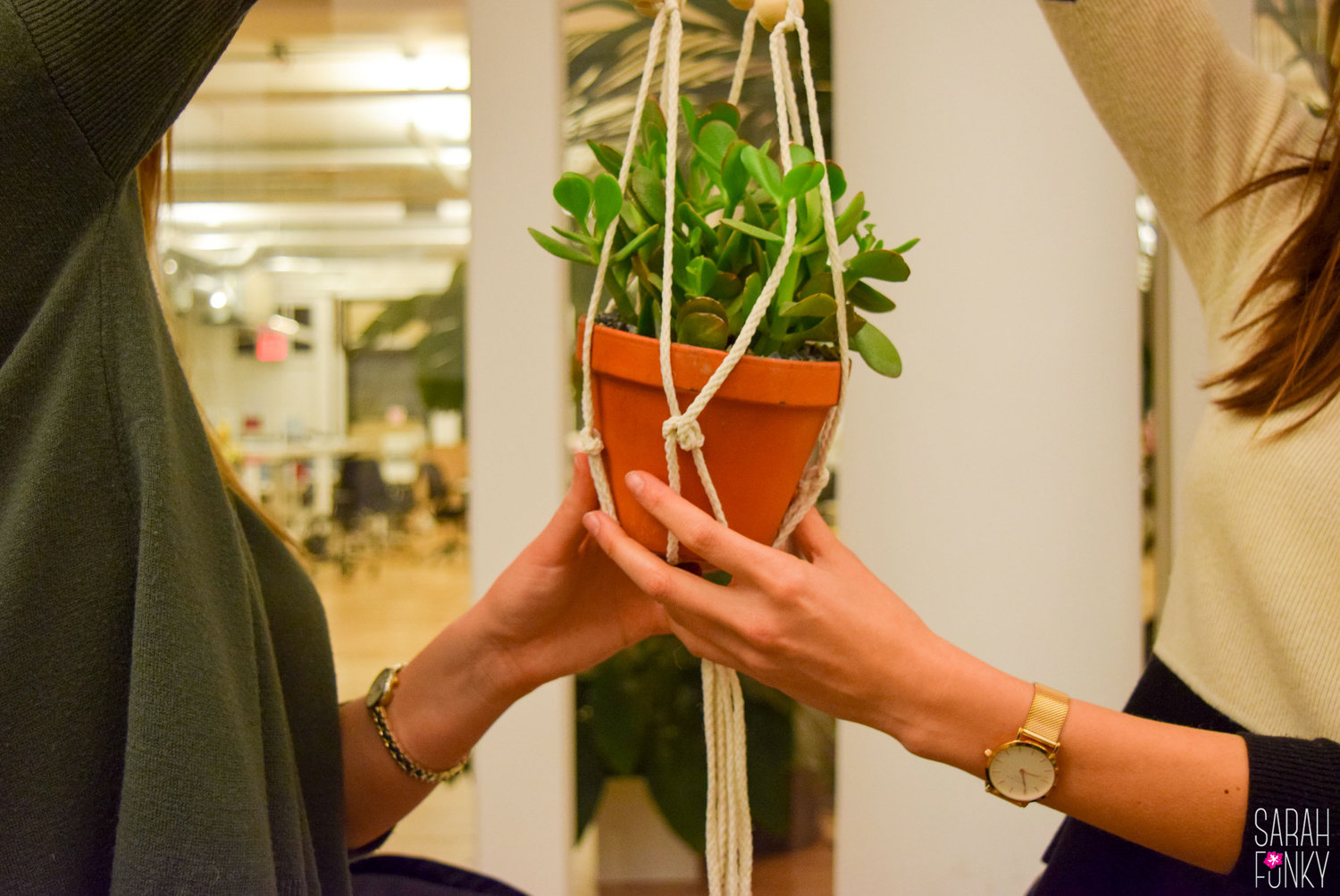 From Succulent pots to trendy purses, CraftJam offers workshops for DIY projects. Open to all skill levels, all you have to do is show up and be ready to have a good time.
Over a glass of wine and some tunes in the background, a CraftJam workshop is a great way to break free from the ordinary. This is where you can step away from your phone (guilt free) and let your creative juices flow. Honestly, I can't remember the last time that I created something new with my hands.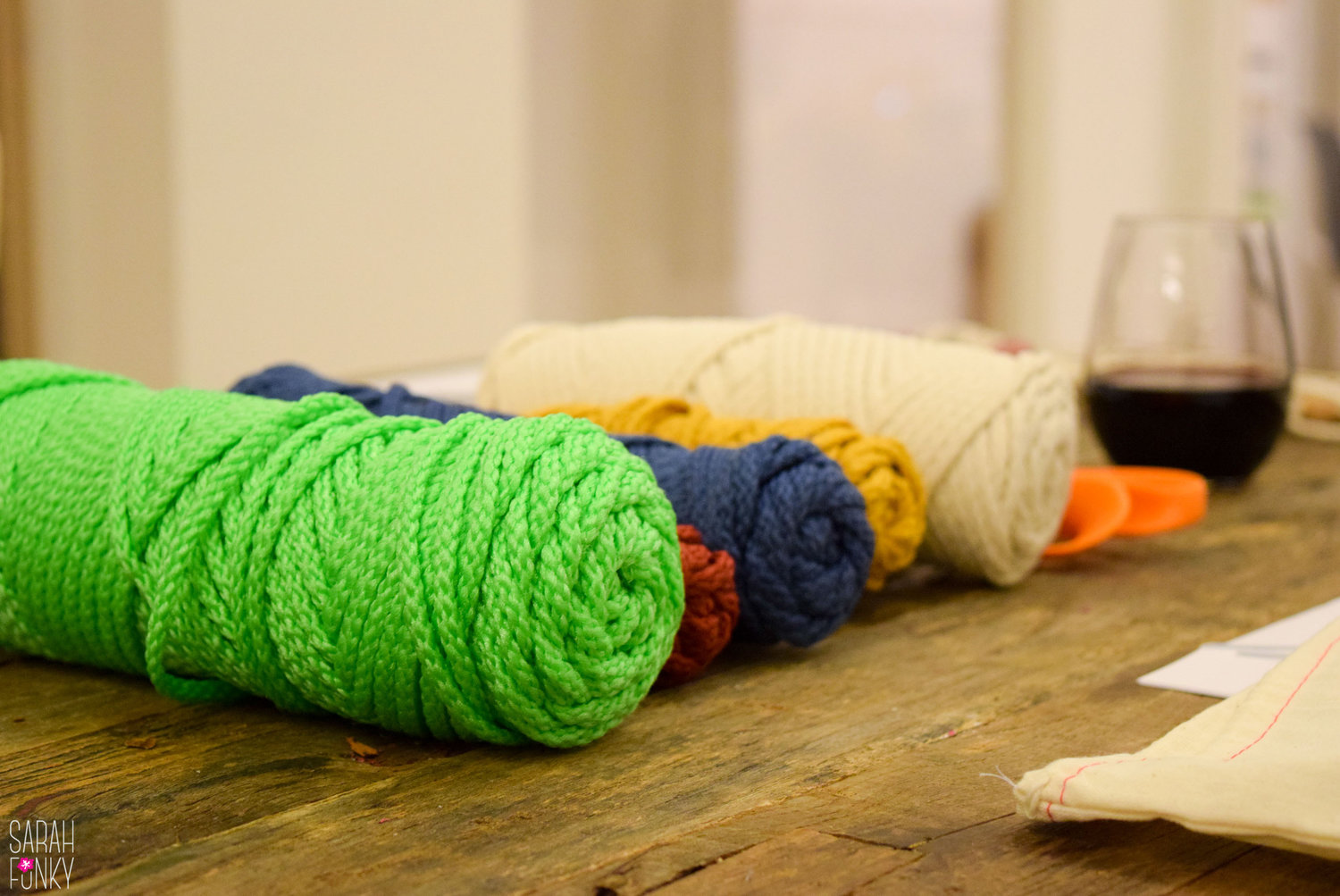 To get our small class of four acquainted, my macrame class started with an ice-breaker. We went around the table using descriptive words that started with the first letter of our names. I introduced myself as "Daring Danielle". My best friend was "Determined, Daphne". This simple ice breaker was a great way to bond with our classmates. Throughout the class, we helped each other and we even had an impromptu "mini jam session" at the end.
At our workbench, we had a swag bag and a step-by-step macrame knot guide. Inside the swag bag were macrame and beads. There were also other goodies like stickers and pencils. The how-to guide was especially helpful when we needed to reference a visual aide.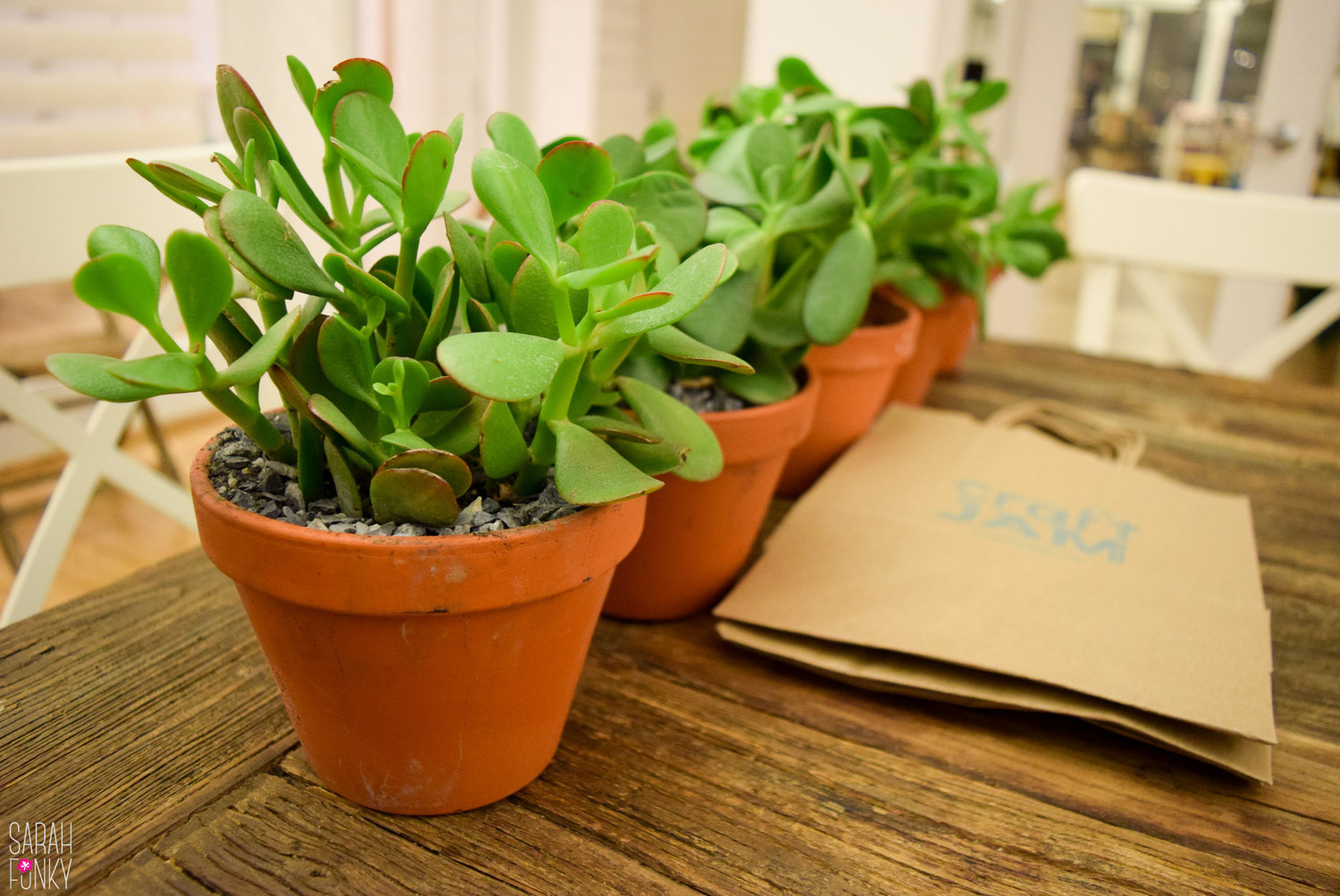 During the class, we learned how to make basic macrame knots including the wrapping knot, the half twist knot, the square knot and the Josephine knot. Progressing in difficulty, the Josephine knot was my far the hardest to wrap my head around, but I also had a bit of trouble with the half twist knot and the square knot.
Since knotting requires a lot of hand-eye coordination, I started to feel frustrated. However, after repeatedly doing a pattern, muscle memory helped me adapt.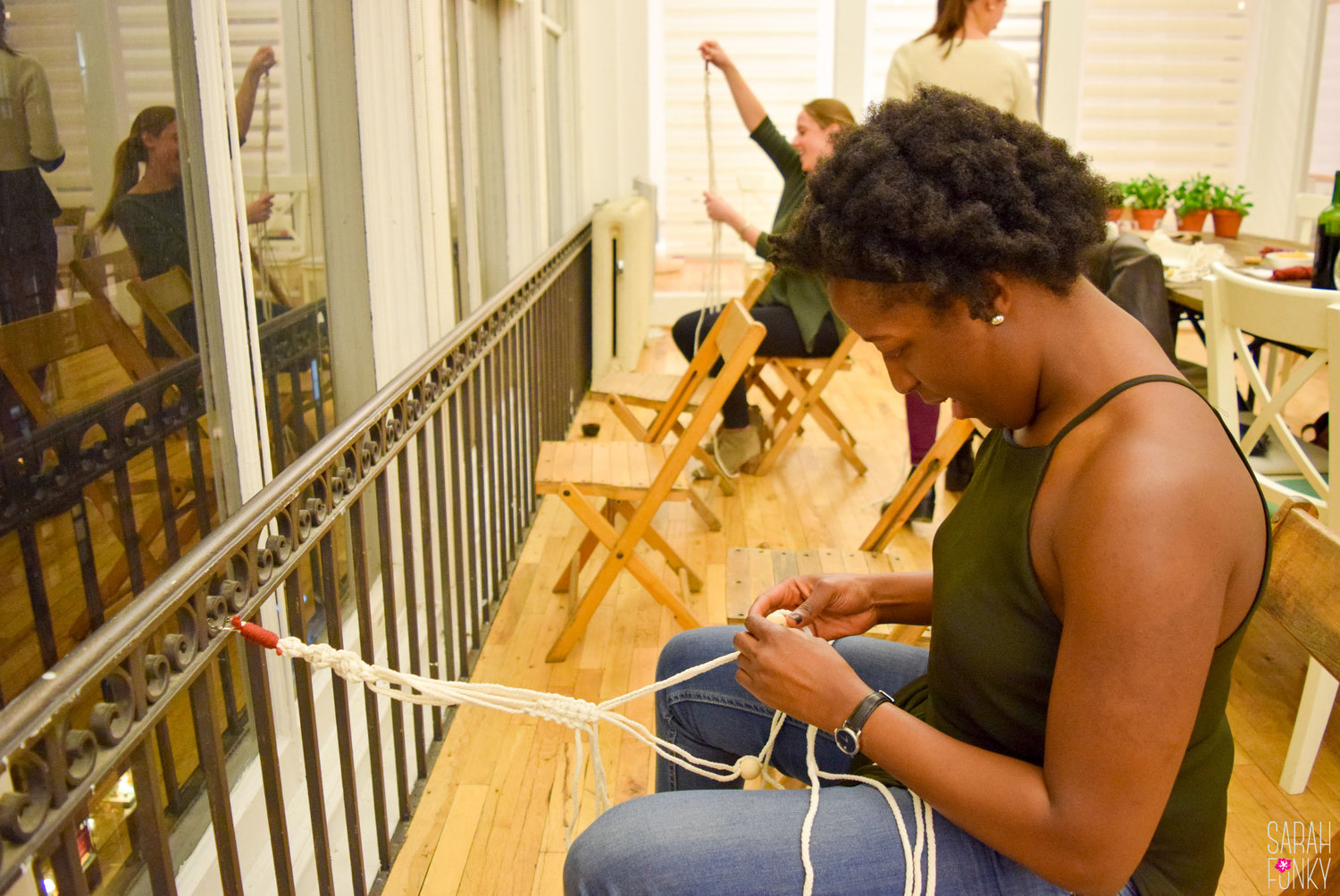 One thing is for sure, having one-on-one time with my instructor really made a big difference in my attitude. JamMaster Alexi was there every step of the way encouraging me, celebrating my success and pointing out when I needed to redo a knot. She turned my frowns upside down.
Making DIY crafts for the first time was an emotional roller coaster. I felt perplexed and at times uncertain. But then that frustration turned into laughter. And in no time, my finished product was in my hand – I was beaming with pride. This was all part of my craft making process.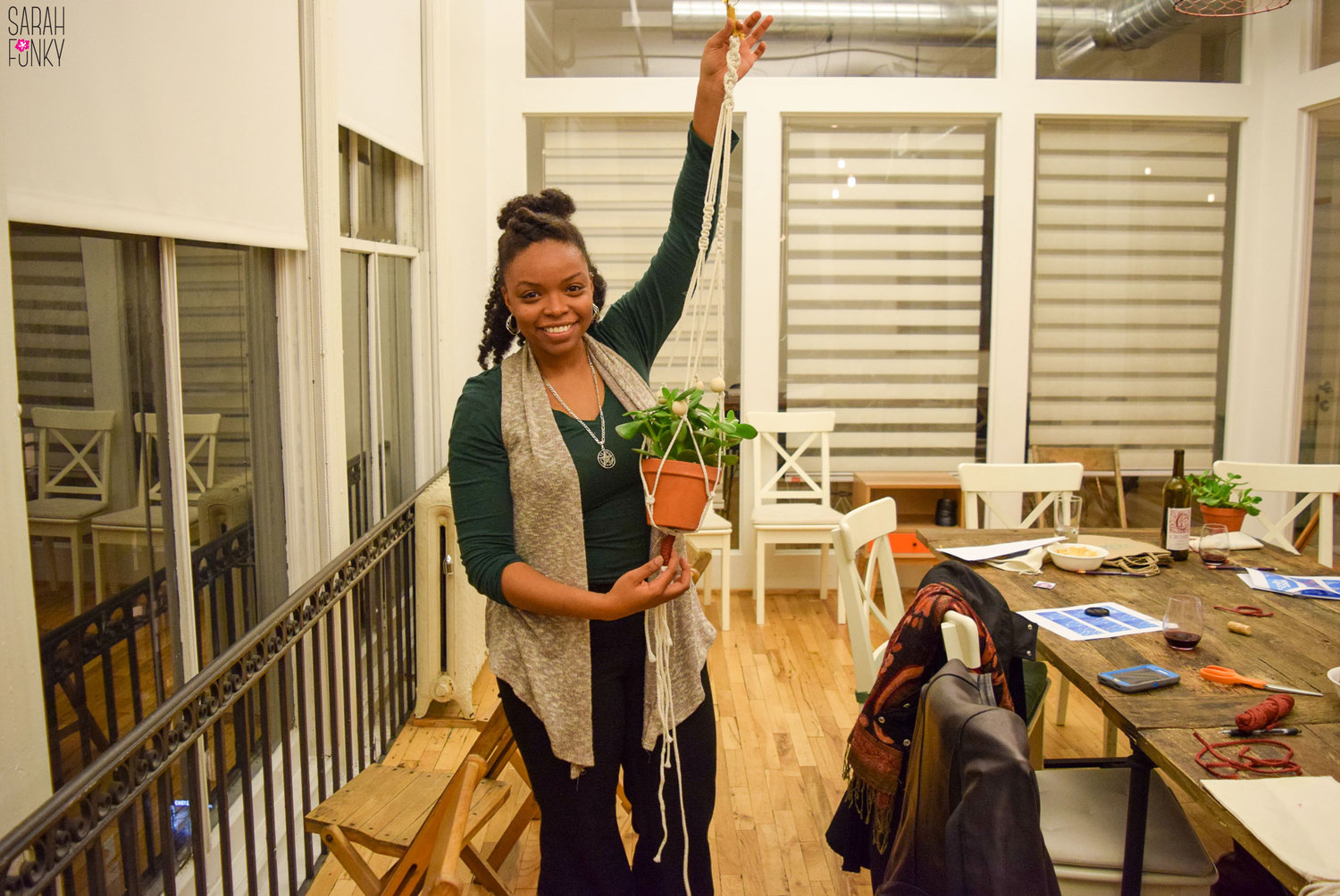 By the end our class, my classmates and I were grinning from ear to ear. We couldn't believe that we were taking home our gorgeous new creations. My best friend and I had so much fun that we vowed to sign up for another DIY session. Since CraftJam offers a ton of DIY workshops, I know that we won't have trouble finding something that we both will love.
Now my colorful plant hanger hangs from my bedroom window. Every day it reminds me of my talent. Hey, I am artsy after all.
CraftJam is located at 33 West 17th Street, 5th Floor New York, NY, 10011.
The "Make a Beautiful Macrame Plant Hanger" class costs $55 and is BYOB. For more information visit their site here. Get 15% off your first class through March 2017 using code "SARAHFUNKY15".
We were guests of CraftJam but the opinions are our own.