Open bar? Check. Unlimited seafood? Check Fireworks? Check. Cute Instagram-able backdrop? Check. Pier A Harbor House had everything a girl could want and more for a NYE party.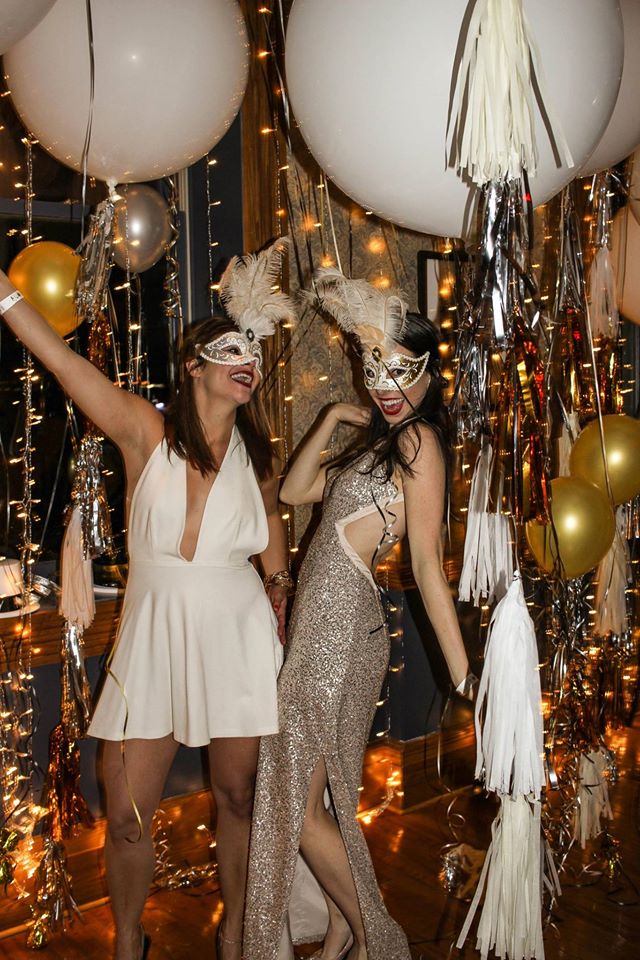 It was our first Masquerade Ball. We were ready to have a mysterious and flirty night. As two best friends, we were no stranger to heading to a party alone and making it into an epic evening. This NYE had to be special, as it was my last NYE in New York City, and the first time in 5 years that Cheyenne and I spent NYE together. As best friends, we were determined to make this a night to remember.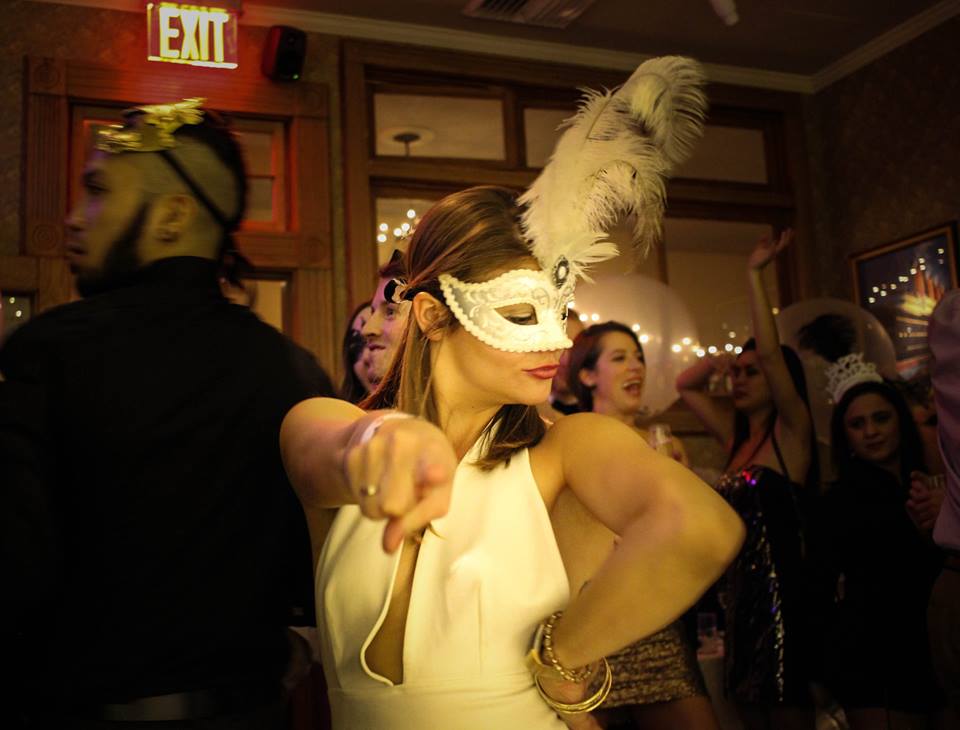 There were many parties happening in New York and it was overwhelming to choose which one to attend. Pier A Harbor House made it easy. It was the only NYE party that promised an open bar, fireworks, a theme, food, a live band and a fabulous DJ. We were hooked.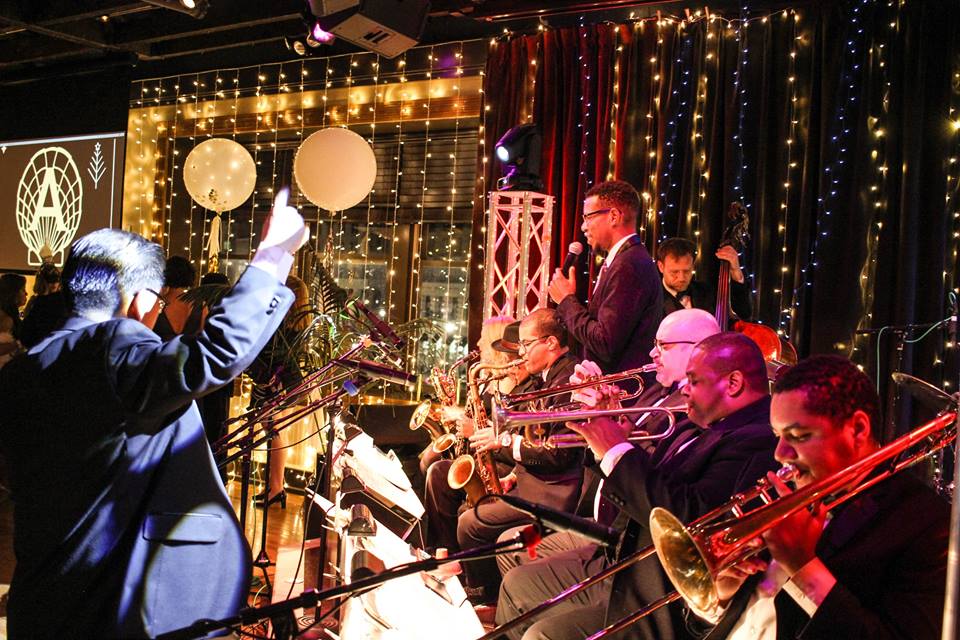 After a fabulous masquerade themed dinner, we had a quick photo-shoot (obviously) and then headed to the party. Immediately, I knew we had made the right choice as I saw Pier A Harbor House emerge into view. It's rare to find a quaint historic styled space in NYC and this stood out. As we walked in the house with our sparkling gowns and our feathered headdresses on, we took in the beautiful artistic and colonial scenery. Pier A had been transformed into a delightful Christmas house. Looking beyond it we could see the Statue of Liberty and Ellis Island.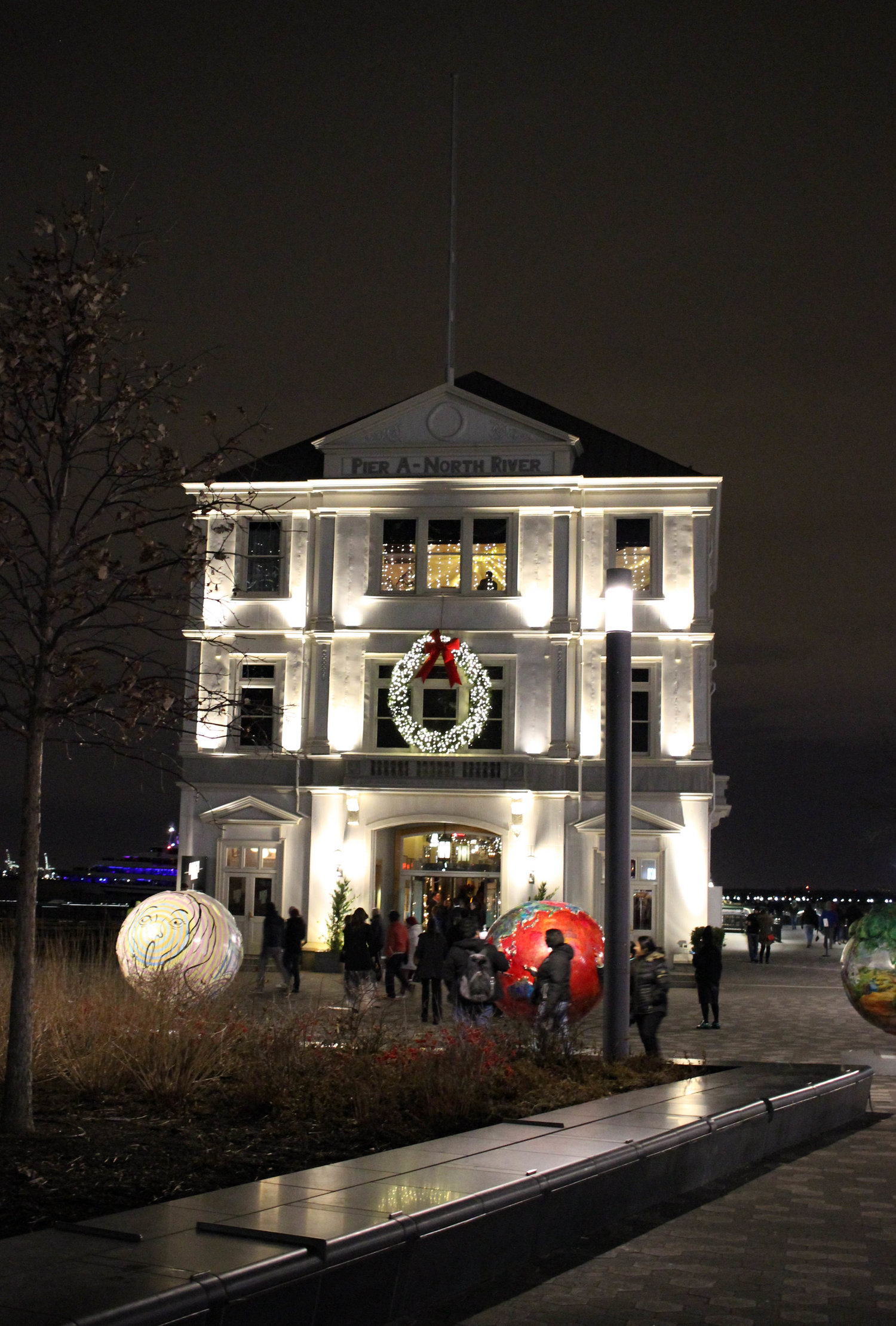 An hour and a half to midnight we stepped into the space, checked in and began exploring. Each room brought its own charm. As we walked throughout the space we stumbled upon a room filled with gold ribbons and white balloons filled with sparkling confetti, a fantasy makeup specialist (who covered my arm in diamonds at 1am), a live band, an outdoor patio with panoramic views of the harbor and of course, several bars on each floor.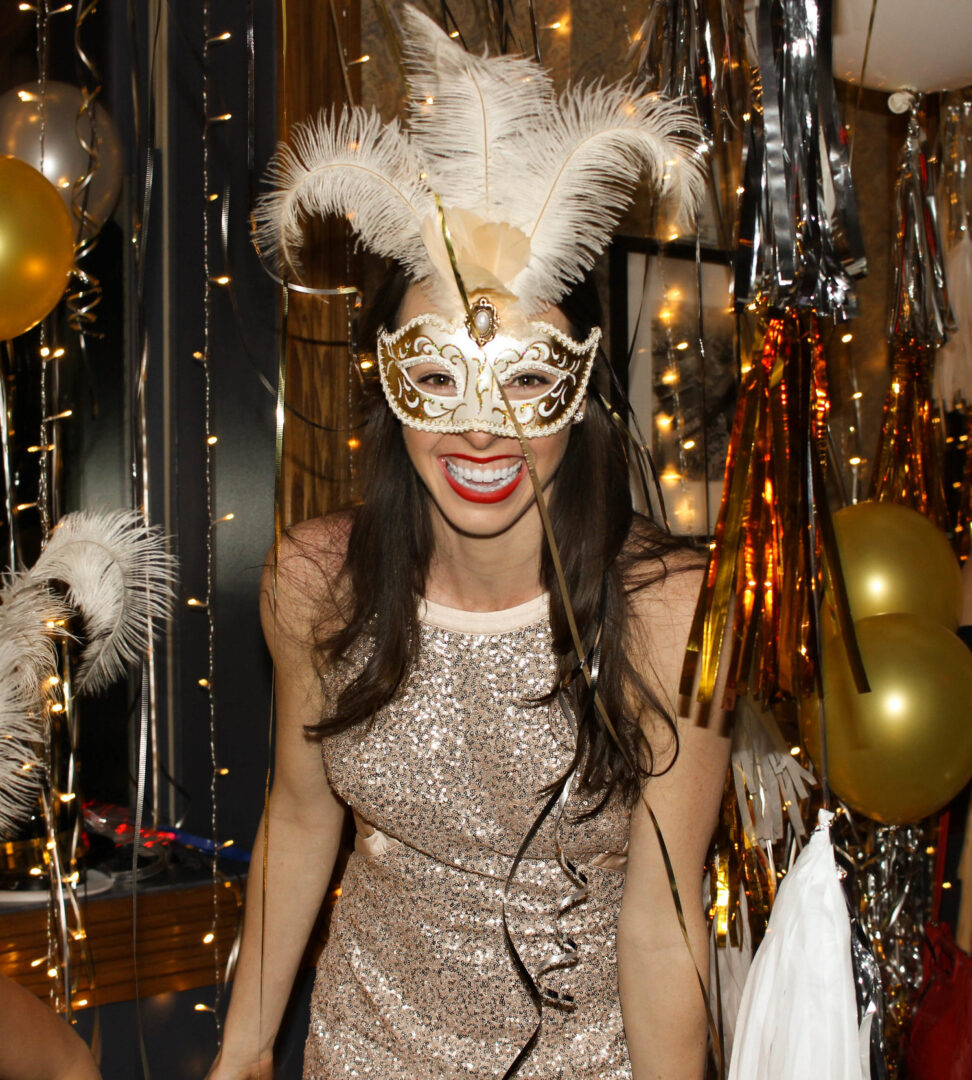 First stop was drinks, then we headed to a room filled with ribbons to take photos, then to the dance floor, then back to the bar, then to the room with the live band…etc, etc. The night was filled with endless glamour.
After the clock struck midnight and we danced for a solid 2 hours, we headed home exhausted, with smiles on our faces. It was the perfect way to bring in the New Year. Even though I'll be embarking on a worldwide trip in two weeks, I'm going to make sure to check out Pier A Harbor House. It's a lovely restaurant and bar that I wish I knew about years ago filled with delicious food, charming views and wonderful drinks. For those of you staying in New York, make sure you check it out. It's a great place for family, friends or date night. Plus, they know how to throw a good party!
Note: I was a guest of this party but the opinions are my own.