WHEN I FIRST MOVED HERE, I had always thought what Hemingway said about Paris also was true about New York: that if you are lucky enough to have lived in New York as a young man, then wherever you go for the rest of your life it stays with you, for New York is a moveable feast.
But New York is not Paris. New York walks at its own pace. Everyone has somewhere to be, even when they don't. If you're not careful, it will pass you right by. And if you surrender to its unyielding cadence, you might wake up every day, go to work, go home, sleep, go to work, go home, sleep and repeat until the days blur together. And one day— all of a sudden, you might wake up and realize you've lived here years without knowing a thing about the city.
Perhaps the antidote to this fate is to resist the pace of the city. To slow down, and take time with it. And in that spirit, I decided to go on the Urban Adventures Midtown Sights & Bites tour to learn a bit more about my own neighborhood.
2:00PM, SUNDAY, FEBRUARY 5TH – GRAND CENTRAL TERMINAL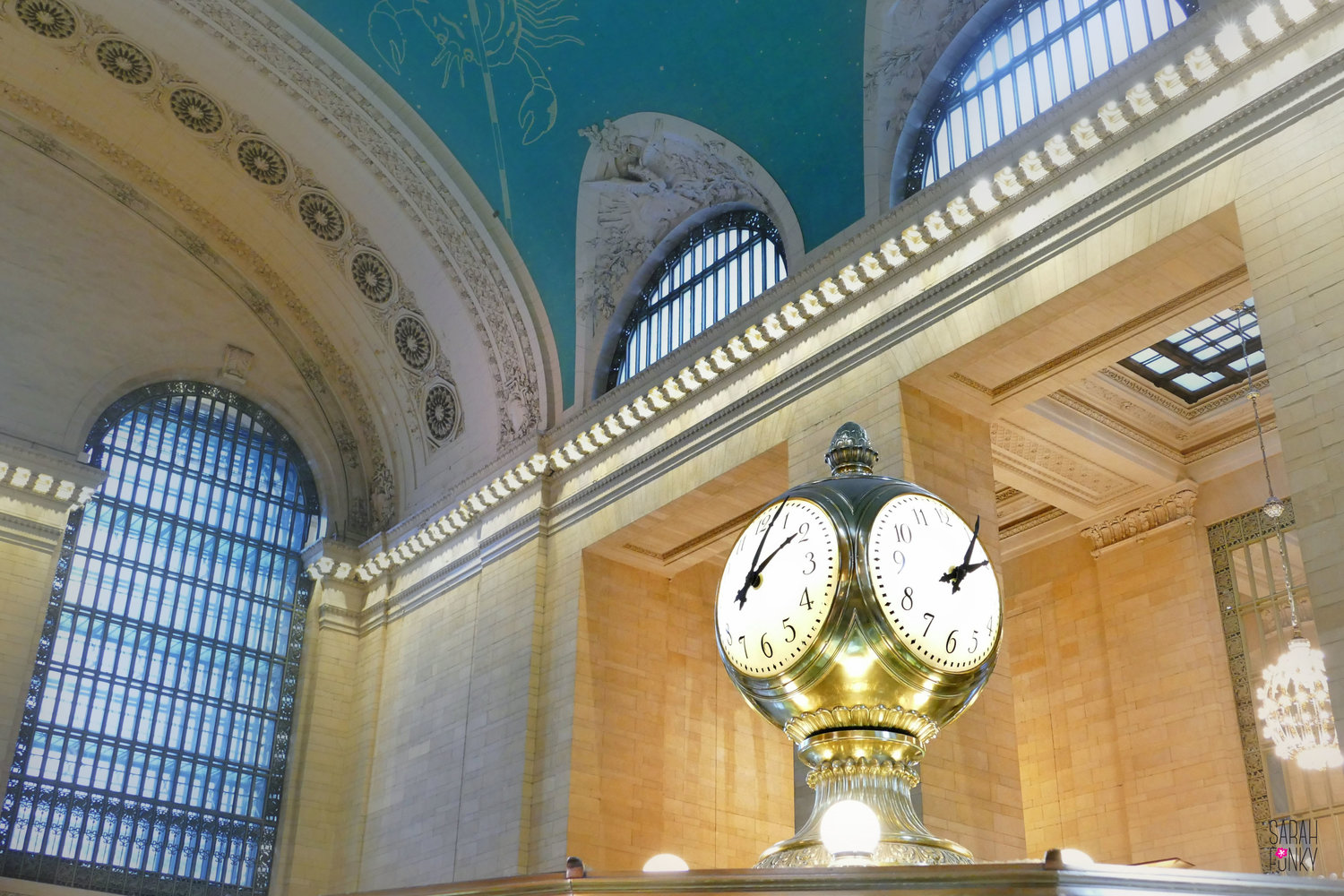 Kadeem and I meet our Urban Adventures tour guide at GCT to kick off the Midtown Sights & Bites Tour. As soon as the other two guests arrive – New Yorkers as well—Josh the tour guide explains that 30% of the people taking Urban Adventure tours are locals.
It isn't as peculiar as you think to want to be a tourist in your own city.
And so we walk through the terminal, with Josh narrating. Along the way, we pass the Whisper Gallery, through which spies and secret lovers are said to have once passed their illicit messages; a non-descript elevator in the heart of the terminal that used to connect guests to a now-closed speakeasy; a spiral staircase hidden in plain view that leads to the central command center under the terminal itself.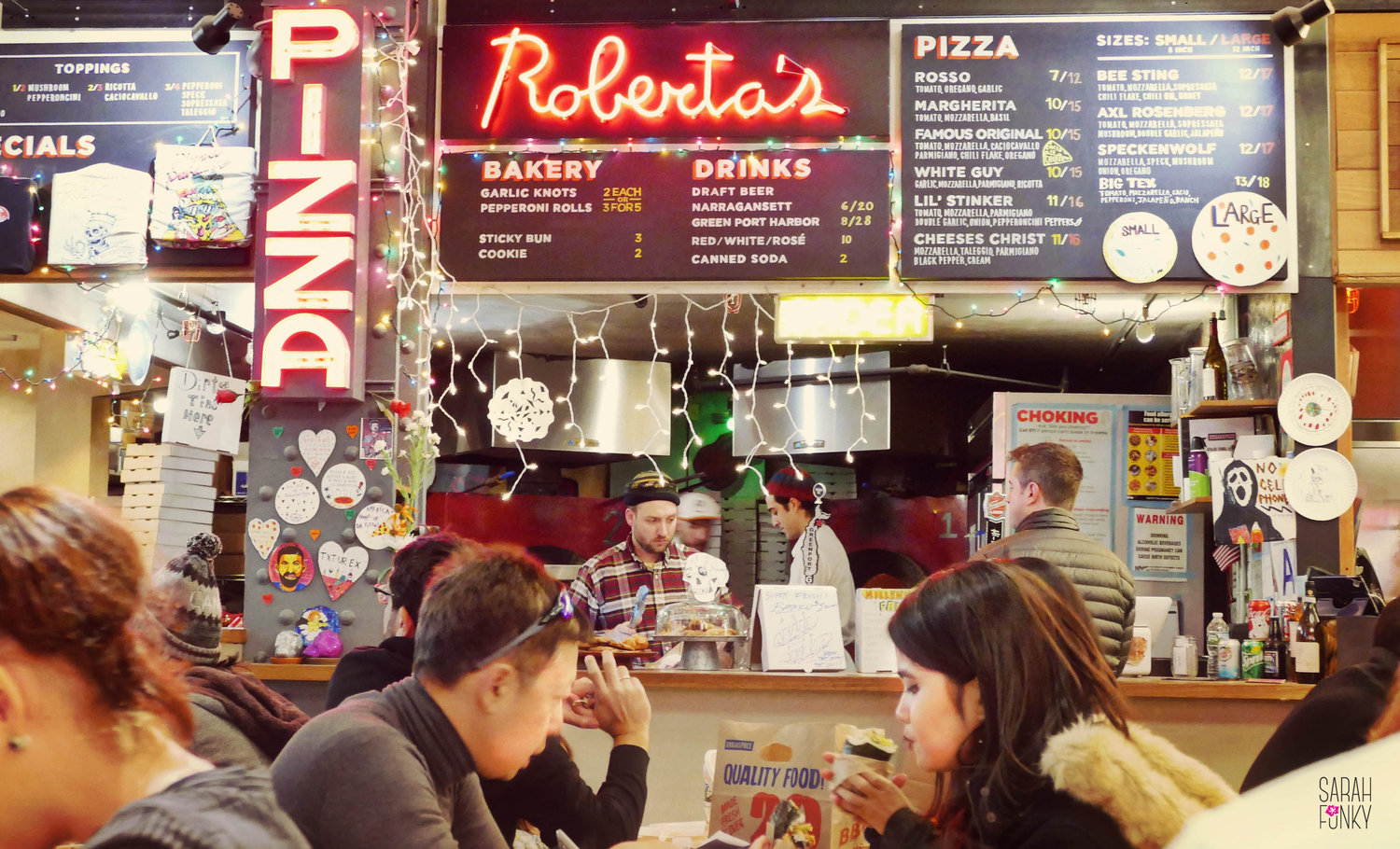 After stopping by for a couple lattes at TasteNY, which stocks its shelves with locally sourced products, we exit the terminal through an unmarked entrance onto Vanderbilt Ave, and head over to Urbanspace for a quick bite.
On weekdays, this artisanal eatery is packed with Park Avenue folks on lunch break. But today, it is much quieter. After sampling a couple slices of Roberta's wood-fired pizzas, we walk over to the New York Public Library and tour the Rose Reading Room within.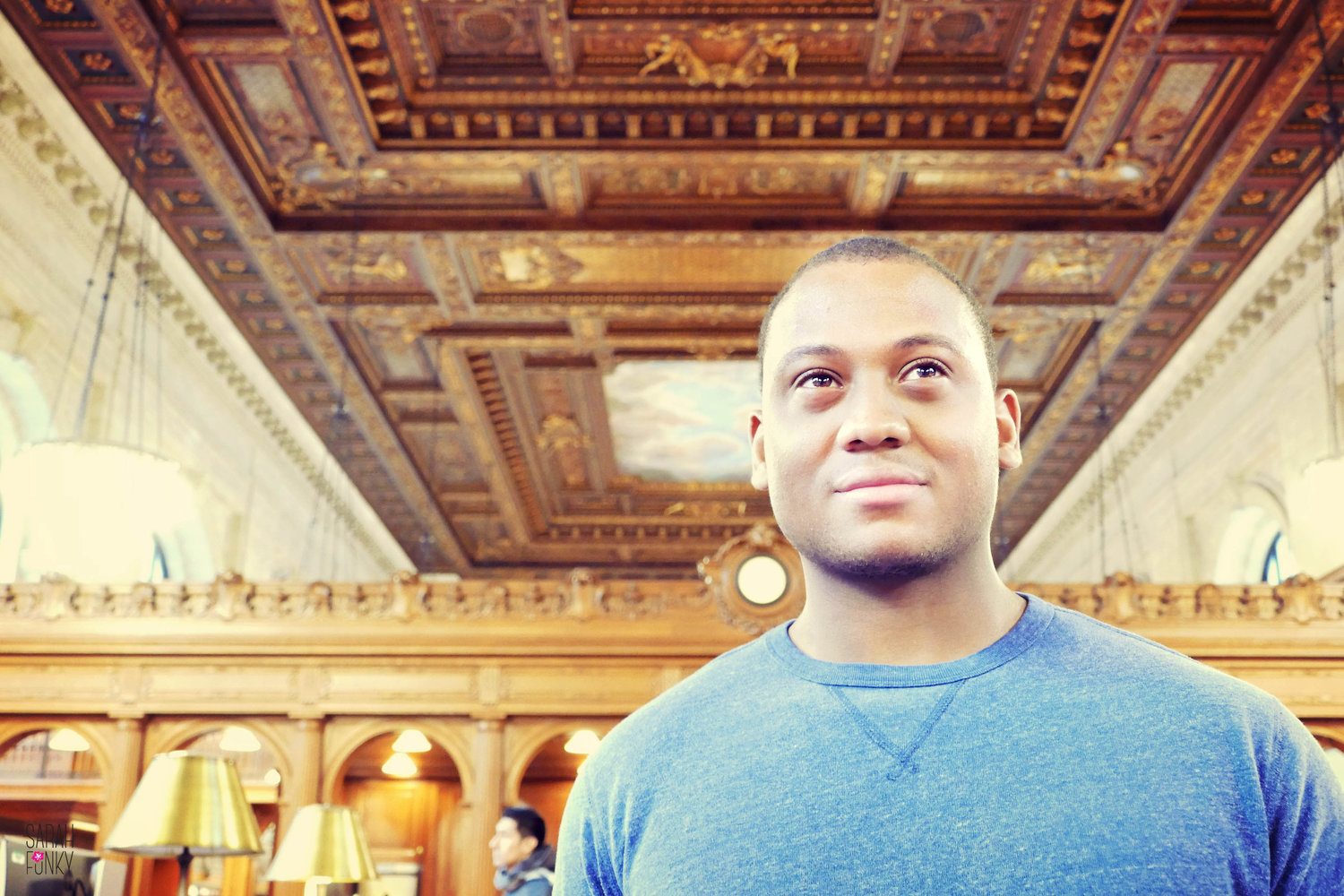 The Rose Reading Room is a vast and ornate building, whose ceiling is supported without the aid of columns. What is particularly striking is the rows of hundreds of people, completely silent – in stark contrast to the hustle and bustle of the city outside.
After taking a pause in the New York Public Library, Josh takes us past Bryant Park, and we stop by Untamed Sandwiches, which locally sources its ingredients. There, we grab a couple of their most popular sandwiches, the Butt, whose braised pork was well complemented by the sharp cheddar and dijon.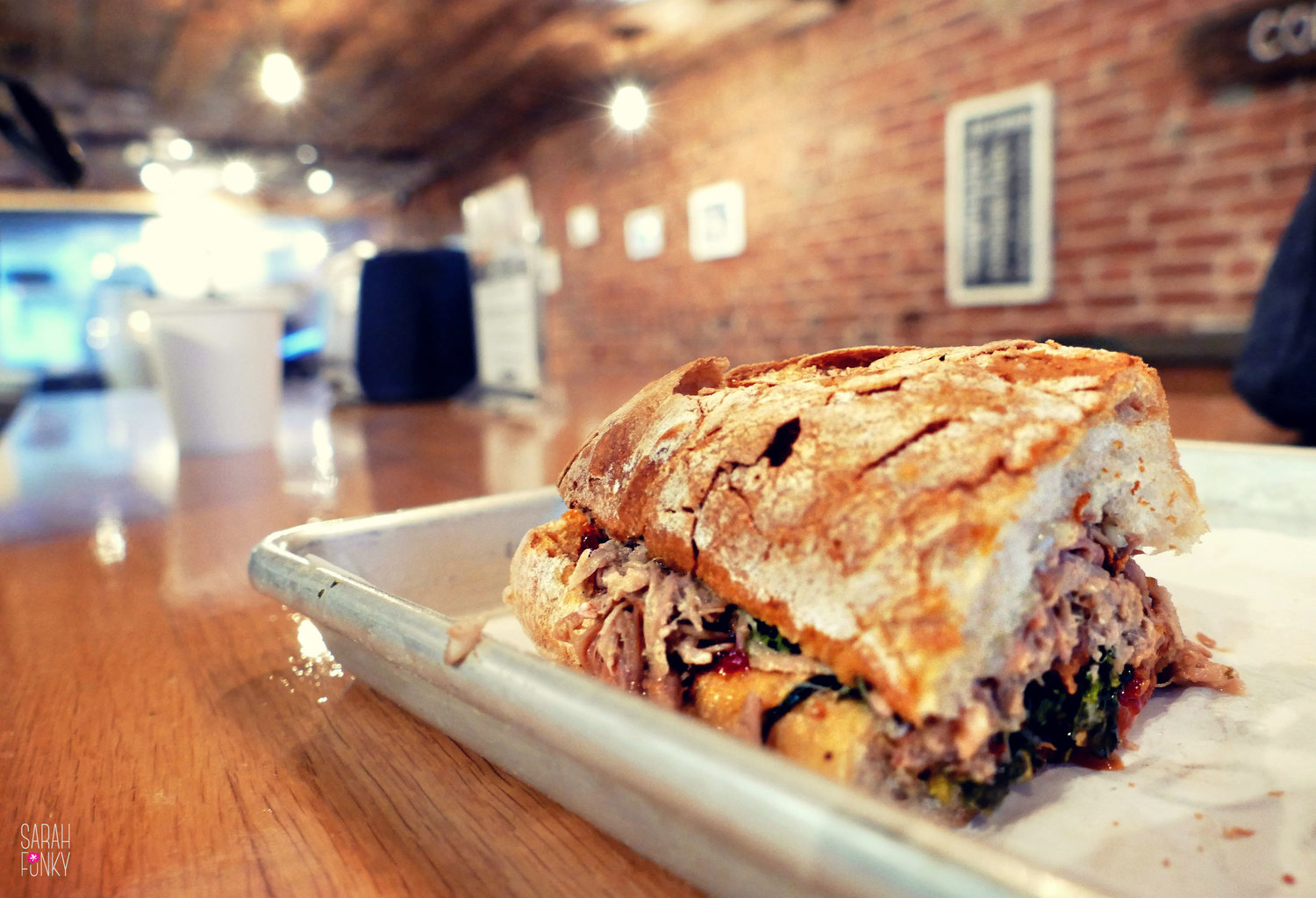 Josh then takes us through a series of mid-avenue alleyways, which are handy in avoiding the dense crowds as we approach Times Square.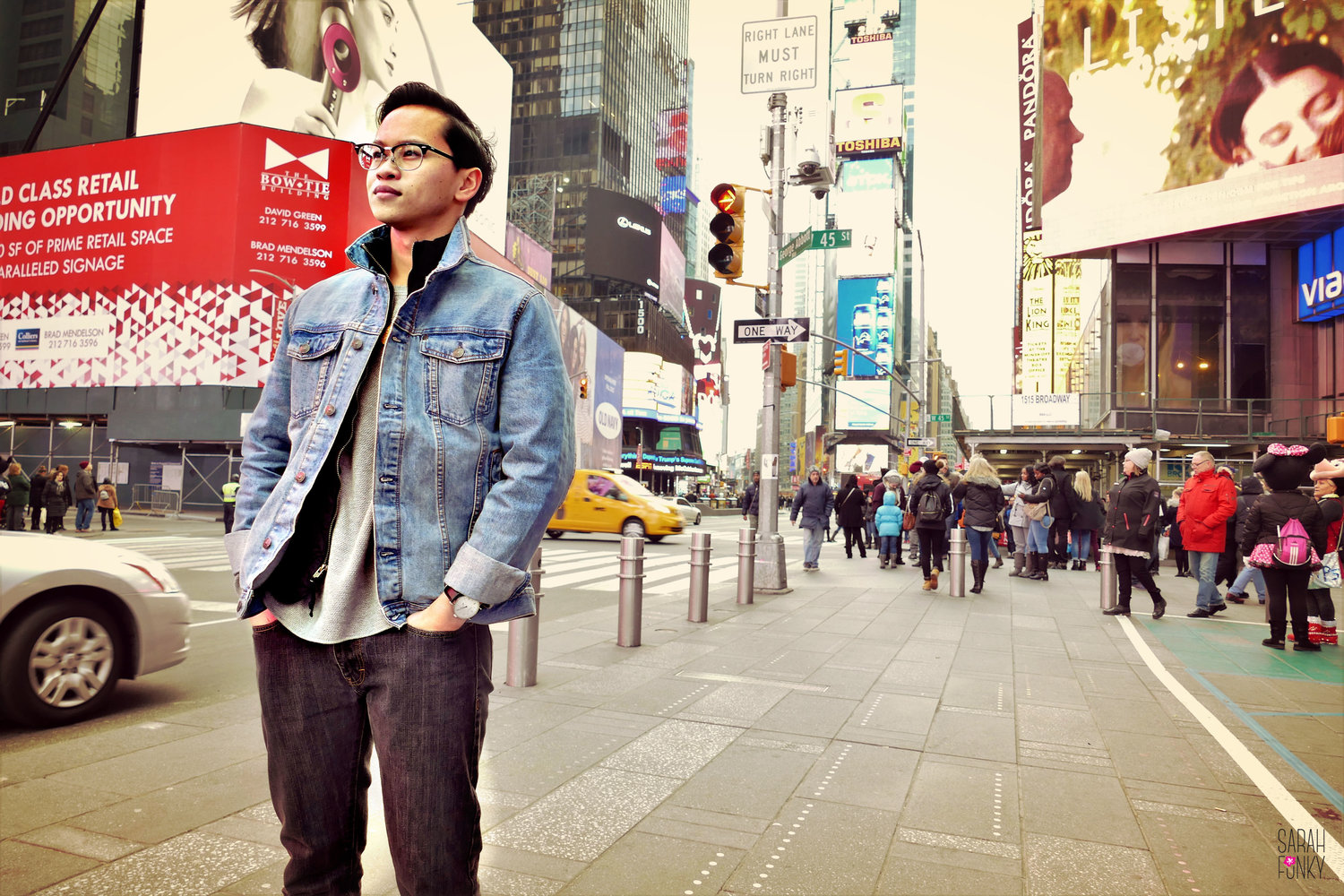 As we venture through Times Square, Kadeem remarks on how slow we are all walking. It's almost an alien pace to me; we are walking, in some ways, without a destination in mind, letting Josh lead us through the city.
Weaving through the crowds, we hang a right turn into an alleyway, where Josh takes us through an unmarked service elevator that serves as the back entrance to City Kitchen, where we sample some doughnuts from Dough Doughnuts. Light, well-structured and sweet, the Salted Caramel and Chocolate Doughnut was an appropriate contrast to the umami flavors from previous stops.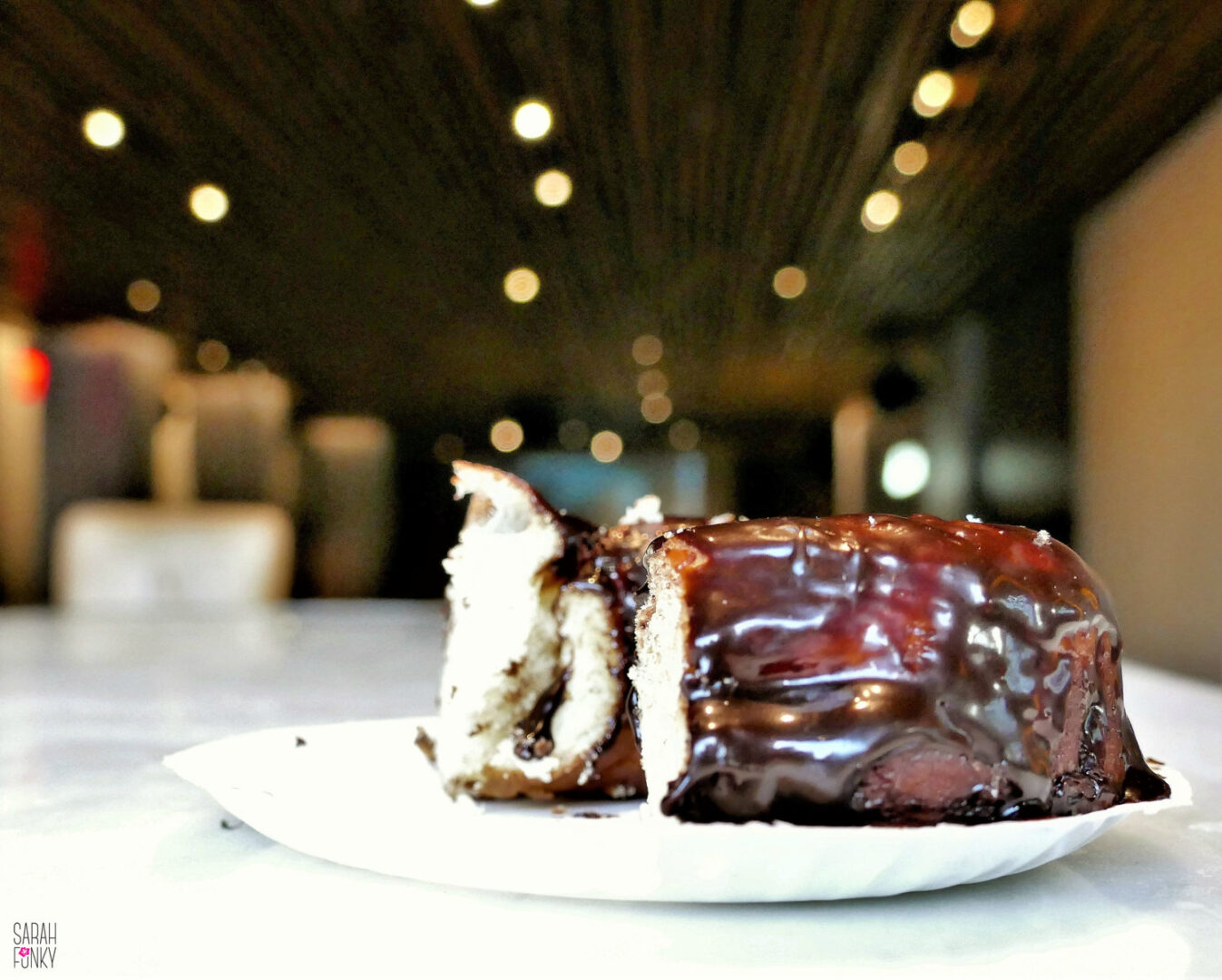 And here the tour ends. New Yorkers are often known to scoff at tourists or avoid the landmark attractions for fear of getting caught walking behind a slow-moving crowd. But as we end our tour of midtown, I find myself looking up at the sights a little more, walking a little bit more aimlessly.
To be a tourist in one's own city is to learn to love it a different way.
And so if Paris is a moveable feast like Easter, then New York is most certainly Christmas. In a place where everything passes by at the speed of sound, sometimes it feels like the city never yields – that it could leave you behind at any moment. But if you take the time to slow down every so often, and get out there to meet its alleyways, its culture, its people, I am beginning to think it will stay with you wherever you go, for New York is an immoveable feast.
We were invited guests on the Midtown Sights & Bites tour, however, the opinions are our own.