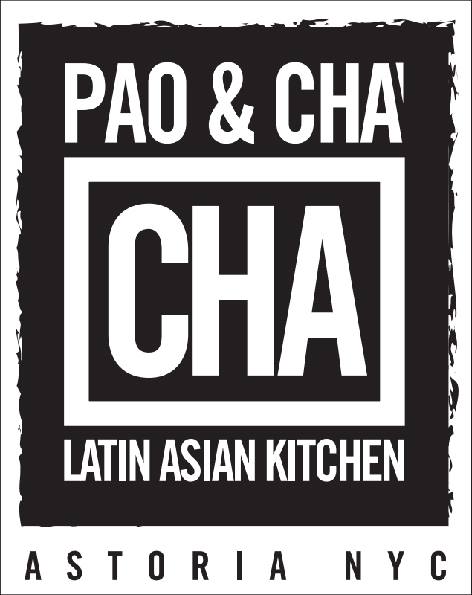 Pao & Cha Cha is a Latin Asian Kitchen located right in Astoria, Queens. Amongst the variety that they provide, the empanada and dumplings are by far the most popular items on their menu. Served with their unique Pao sauce (made with a compote of fresh fruits) and the Cha Cha sauce (cilantro based), you'll soon find that they are the perfect accompaniment for these treats!
CHECK OUT OUR VIDEO BELOW ON HOW PAO & CHA CHA WORK THEIR MAGIC IN THE KITCHEN! SPECIAL THANKS TO BSD MEDIA FOR THE AMAZING PRODUCTION WORK!
The empanada, crispy on the outside, juicy and flavorful on the inside, is an absolute staple in many Latin American countries. Each region has its own distinct version of it (different dough, meats, vegetables and spices), however, we got the chance to try some from our local friends at Pao & Cha Cha.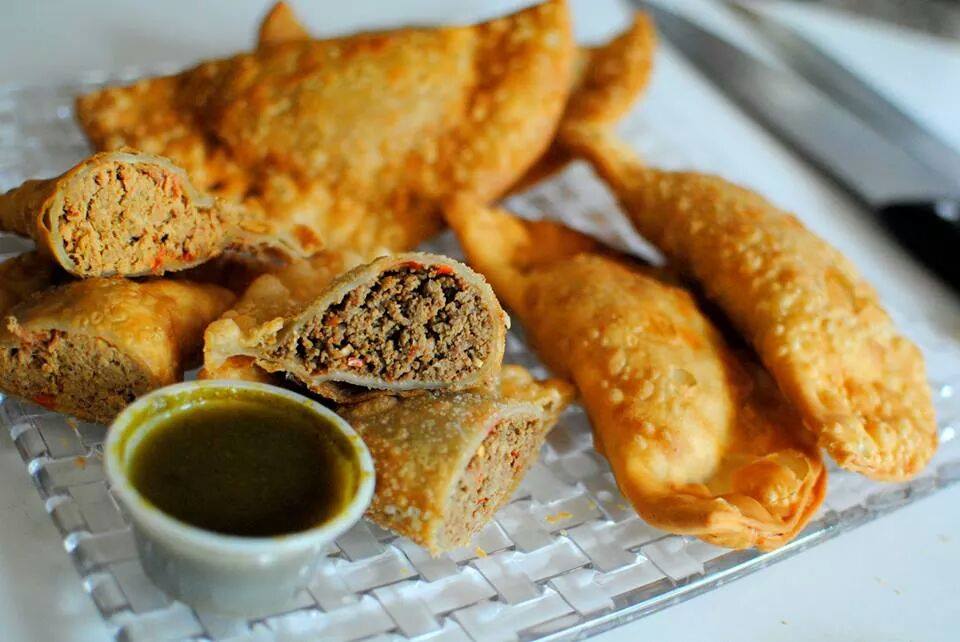 First one up was the cheese empanada. The cheese that was used was a frying cheese which allowed the dough to be cooked thoroughly, and made the cheese soft but not third degree burn liquid lava and kept its subtle flavor.
We also tried the pork empanada prepared with a variety of chillis, onions, and slow cooked pulled pork. We highly recommend because of the ability of these ingredients to truly highlight the tenderness and savory profile of the pulled pork.
The dumplings were also another major highlight of our visit, we tried the pulled pork, and vegetables dumplings. Let me start of by saying that I rarely eat vegetables prepared in the way that Pao & Cha Cha prepares their vegetable dumplings. In some cases, meals have to come with any kind of meat for me, however, this vegetable dumpling was not lacking any flavor. The pulled pork dumpling, prepared with Chinese chilies, mushrooms, chives, and other Chinese vegetables Mariantonia kindly suggested that I not even TRY to pronounce, is another of their popular items on the menu. Check out our video above and see for yourselves how these meals are prepared!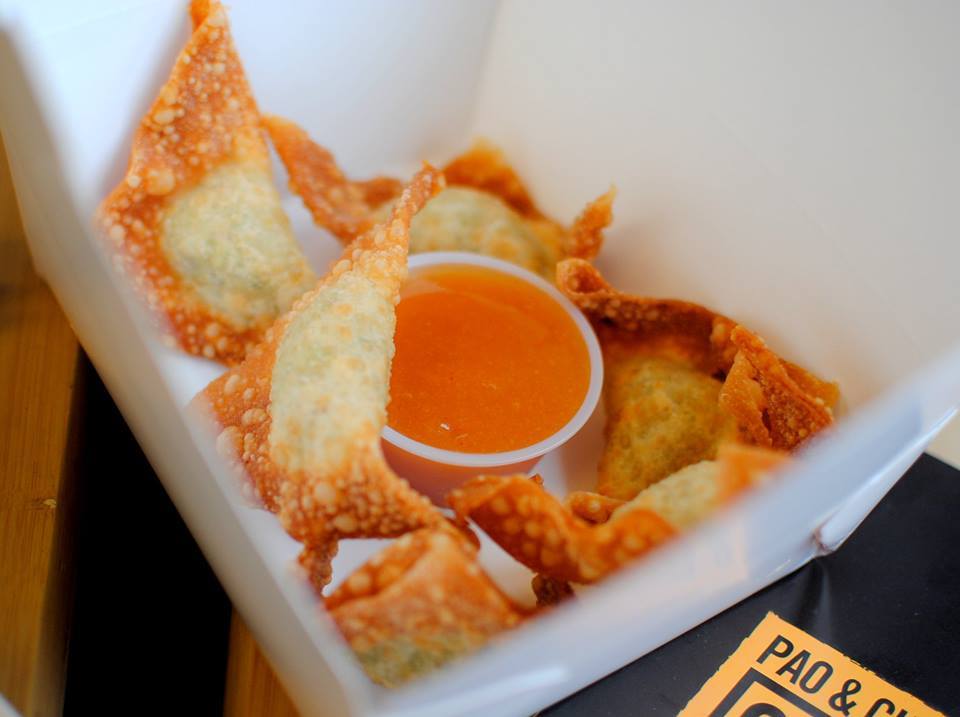 Pao & Cha Cha is located at 23-03 Astoria Blvd. Do your taste buds a favor and check it out!