By: Stefanie DiMartino
Even though things have been on hold here in NYC, for what seems like forever, things are finally starting to open up again! The city has been able to keep the coronavirus relatively under control. Furthermore, that means for those looking to venture out and explore the city, there are still so many things you can do and see. Of course, while social distancing and wearing a mask! Below are my top picks for the best things to do in NYC October 19 – 25. And, for the best autumn and Halloween activities, click here.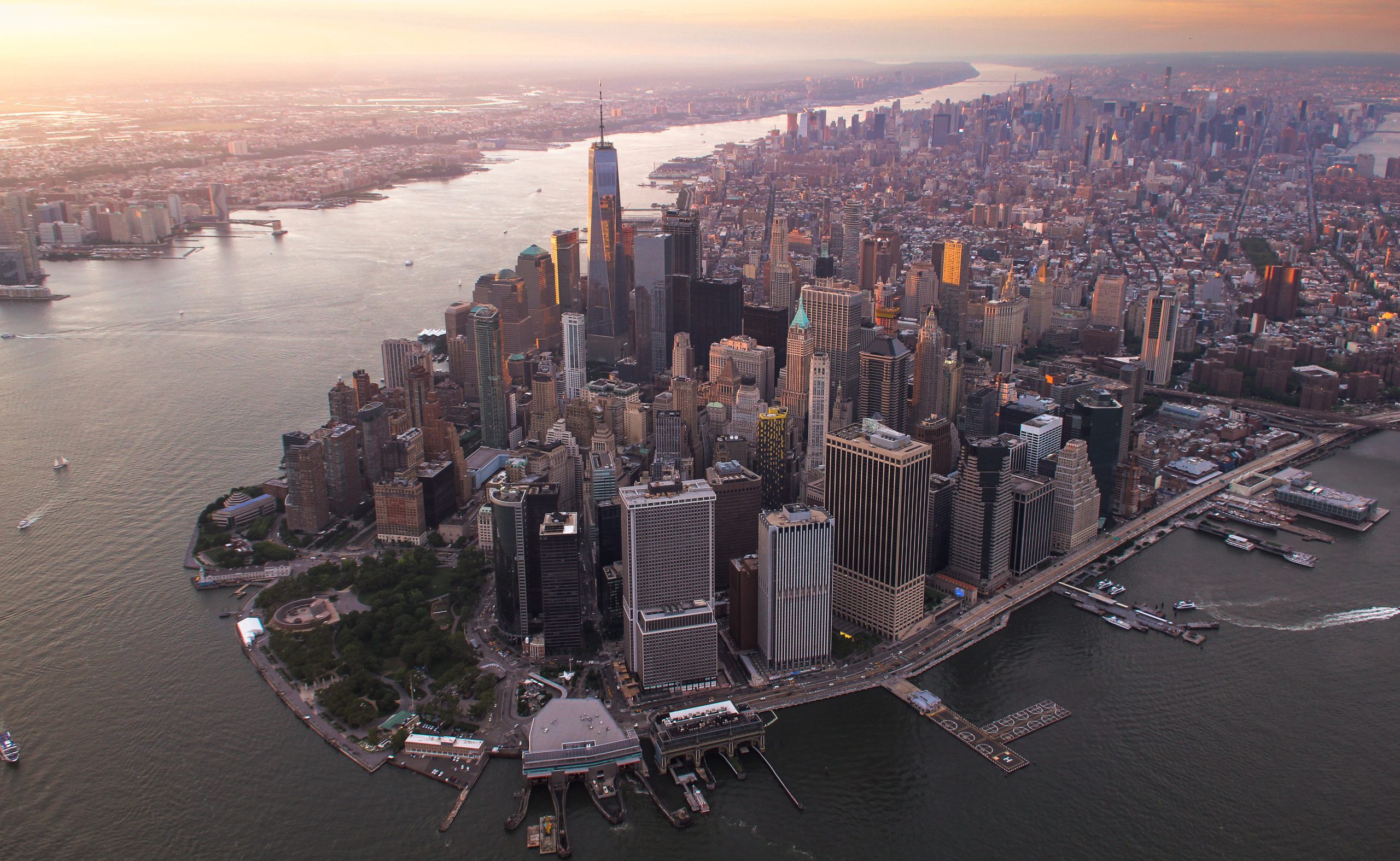 The 8 Best Things to Do in NYC October 19 – 25
EVENTS/ENTERTAINMENT
PRINCE PURPLE RAIN
Now – October 25 | 7pm | $100+
Radial Park at Hallets Point, 27-50 1st Street, Astoria, NY 11102
Certainly, a unique experience where Broadway meets drive-in theater is sure to be a great time. For safe fun in the age of coronavirus, take a trip to Radial Park in Astoria. If you love movies, Broadway, and/or Prince, this is the event for you, which is why it's on this list for the best things to do in NYC October 19 – 25. "An interactive, theatrical experience, from the safety of your own vehicle. Guests will come to enjoy a show on the big screen with live, sing-along entertainment, performed by Broadway stars. A fun, family-friendly night out! Don't have a car? No problem! Rent a picnic table and a retro boombox to hear the movie and live performances. Enjoy snacks and ice-cold beverages from the concession stand or enjoy something fun and delicious from one of the food trucks on site." – Radial Park
Note: Ticket prices include up to 5 people within your vehicle.
THE 1ST VIRTUAL CABARET CONVENTION
October 22 | 7pm | $23.50
Virtual, Streaming live from Birdland Jazz
"Now celebrating its 31st year, artistic director KT Sullivan will host a night of "Cabaret Classics," the essence, nay quintessence, of the best nightlife entertainment New York can offer. The show will feature Karen Akers, Christine Andreas, Eric Comstock, Natalie Douglas, Barbara Fasano, Jeff Harnar, Karen Mason, Steve Ross, and Billy Stritch."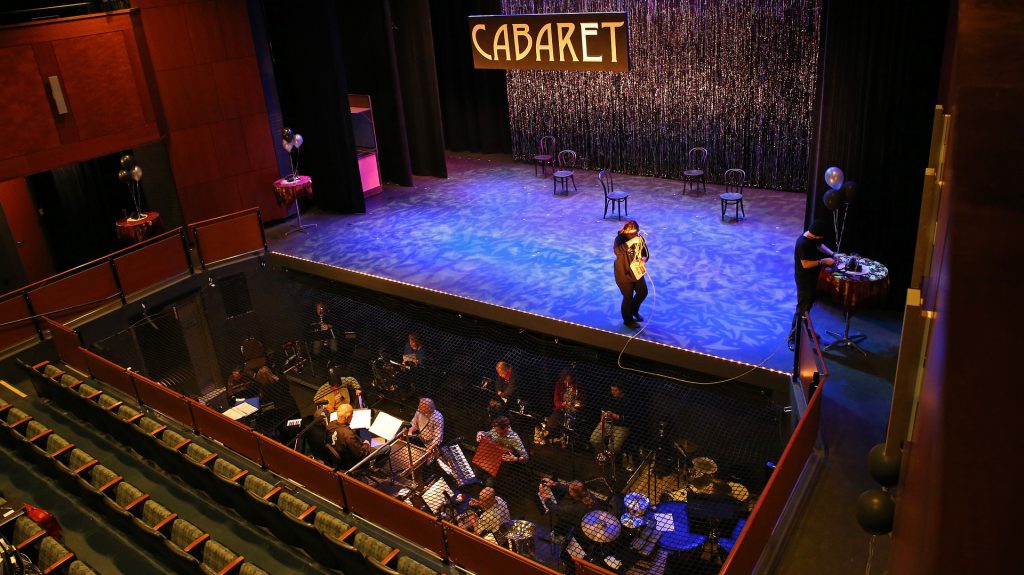 PRIVATE NYC TOUR WITH SARAH, LUIS, OR TOM
Custom day/time | $299+
If you have been wanting to tour NYC, now is the perfect time to book a custom designed private tour with Sarah, Luis, or Tom. They are all NYC experts and enjoy showing others around the city they love. Also, you can customize the tour to fit your own personal interests. You do not want to miss this one-of-a-kind experience!
MUSEUM/ART EXHIBITIONS
SAHEL: ART AND EMPIRES ON THE SHORES OF THE SAHARA
Ending soon! Now – October 26 | NY, NJ, CT – pay what you wish | $25
Metropolitan Museum of Art, 1000 Fifth Avenue, New York, NY 10028
"Sahel: Art and Empires on the Shores of the Sahara is the first exhibition of its kind to trace the legacy of those mighty states and what they produced in the visual arts. The presentation brings into focus transformative developments—such as the rise and fall of political dynasties, and the arrival of Islam—through some two hundred objects, including sculptures in wood, stone, fired clay, and bronze; objects in gold and cast metal; woven and dyed textiles; and illuminated manuscripts." – The Met
Learn more and reserve your tickets here
HOWARDENA PINDELL: ROPE/FIRE/WATER
Now – April 11, 2021 | Free until November 1st | $10
The Shed, 545 West 30th Street, New York, NY 10001
The Shed has reopened and they are issuing tickets via timed entry, with admissions limited to 25% capacity. You can check out Howardena Pindell's newest exhibit, Rope/Fire/Water, which is "an exhibition about the brutality of racism and the healing power of art. In this powerful work, Pindell recounts personal anecdotes and anthropological and historical data related to lynchings and racist attacks in the United States. In the exhibition, Pindell will also debut a pair of large-scale paintings related to global atrocities of imperialism and white supremacy." – The Shed
Note: Works in this exhibition include images and descriptions depicting racial violence, including lynching.
BRIAN CLARKE: THE ART OF LIGHT
Now – February 21, 2021 | $18
Museum of Arts and Design, 2 Columbus Circle, New York, NY 11001
The Museum of Arts and Design has now reopened. Additionally, they've created timed entry ticketing and developed new health and safety guidelines for visitors and staff, keeping in line with the CDC's recommendations, plus city, state, and federal guidelines. You can check out Brian Clarke's: The Art of Light exhibit, which truly looks stunning. It is "an immersive exhibition of more than 100 works of stained glass, compositions in lead, and related drawings will showcase British artist Brian Clarke as one of the most important artists working in stained glass, at once a leader in new technology and a brilliant aesthetic innovator." – The Museum of Arts and Design
DRINKS/DINING
TALK STORY ROOFTOP BAR
160 N 12th Street, Brooklyn, NY 11249
Next up, if you are looking for a tropical getaway in NYC, look no further than Talk Story in Brooklyn. Truly, a beautiful rooftop spot with bright, vibrant colors that transports you to the islands. "Talk Story at the McCarren Hotel Rooftop offers skyline views, open-air breezes, tropical cocktails and island fare—an oasis high above the city. Talk Story is a phrase that originates from Hawaii. It's about hanging out and creating memories. Our team of acclaimed bartenders brings together some of the top talent in New York City with a menu of reinspired classics and custom creations — think mezcal, mango shrub, ginger, and mint; vodka, pickled peach, and lemon; rum, toasted coconut, pineapple and pandan." – Talk Story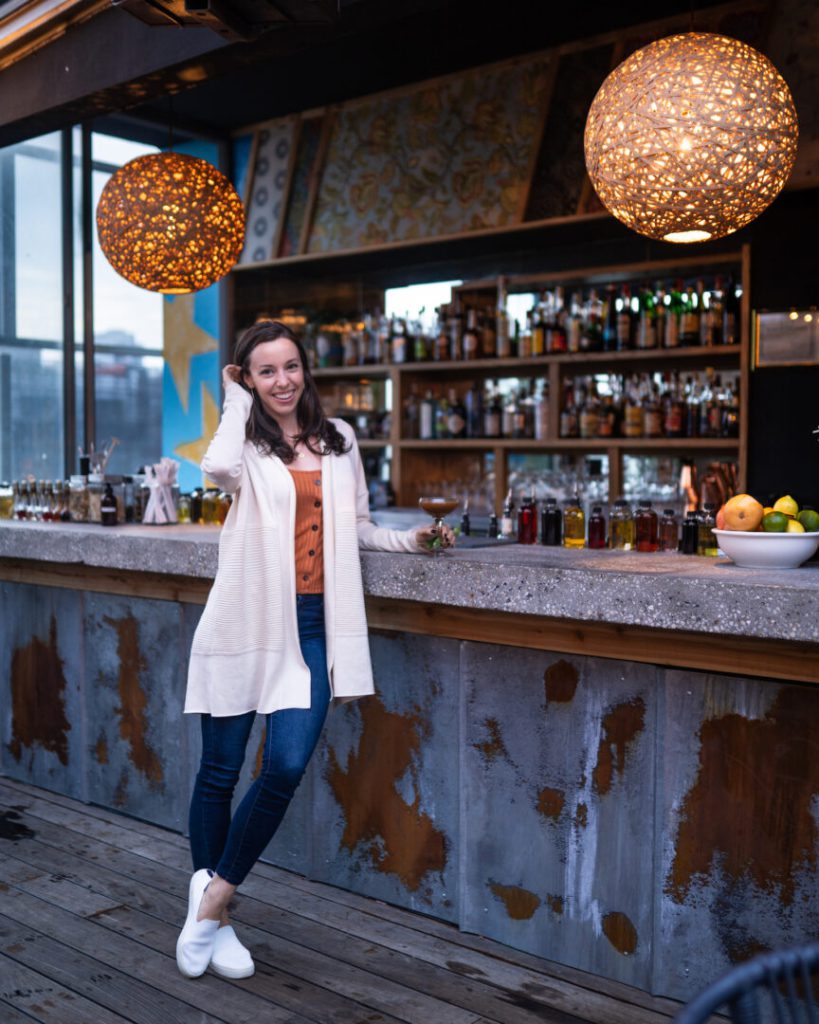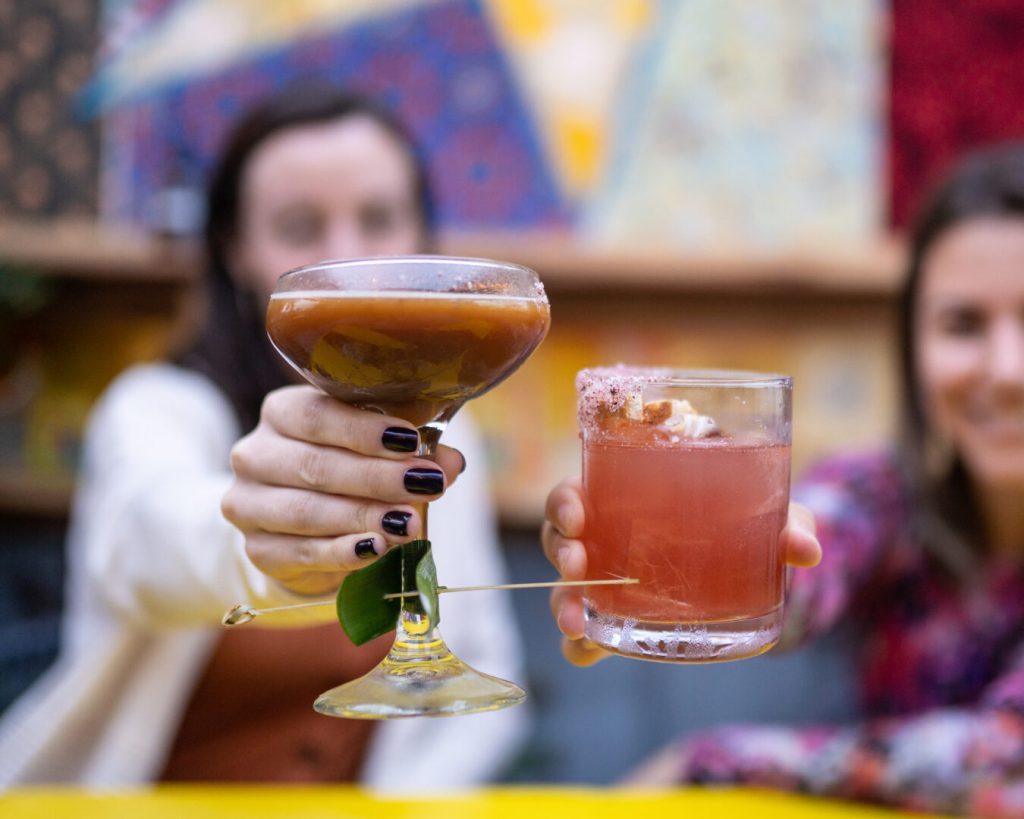 THE CABIN NYC
205 East 4th Street, New York, NY 10009
If you are looking for a cozy place with all the fall vibes, and instagram worthy photos, check out The Cabin, "It is located in NYC's legendary East Village community, Alphabet City is decked out with wood paneled walls, infinity mirrors reflecting birch trees, and leather banquettes lining the perimeter of the venue. It is a cozy, rustic and comfortable cottage-like space with a full-service bar serving delicious and unique specialty cocktails. And rather than offering individual starters and main courses, The Cabin NYC serves mouthwatering American Classic dishes with their creative twist and are created for sharing." – The Cabin
In short, these are the best things to do in NYC October 19 – 25. For more ideas on fall fun in NYC, click here.