Great beaches are one of the biggest draws of going on holiday. People love spending time by the sea, hopefully warmed up by some great weather. Whether you're heading to a beach destination to top up your tan while sipping on a few cocktails or for a brisk hike in the fresh air, we've come up with five beaches with limited tourists so you can enjoy your surroundings in peace and quiet.
After all, spending time at the beach is good for your health and well-being, why not spend as much time there as possible? Check out our suggestions and get planning your next beach trip – just don't forget the obligatory bucket and spade.
1. CORNISH COAST, UK
People tend to assume there's not much more to the UK than London. But the country has a lot to offer international visitors – including some amazing beaches to rival some of the world's best. In fact, Cornish beaches regularly feature in lists of the best beaches across the globe – including this one from the Guardian.
Whilst they only mention PednVounder, in the far west of Cornwall, the county is home to many more popular spots – including Kynance Cove, Vault Beach, Porthmeor Cove, Porthminster Beach, Sennen Cove, and Charlestown Beach. Whilst Cornish beaches can get busy in the summer months, if you head there in spring, autumn or winter, you won't have to fight for a parking spot and you'll be able to wonder across the sands at your own pace. You'll probably only bump into the odd dog walker.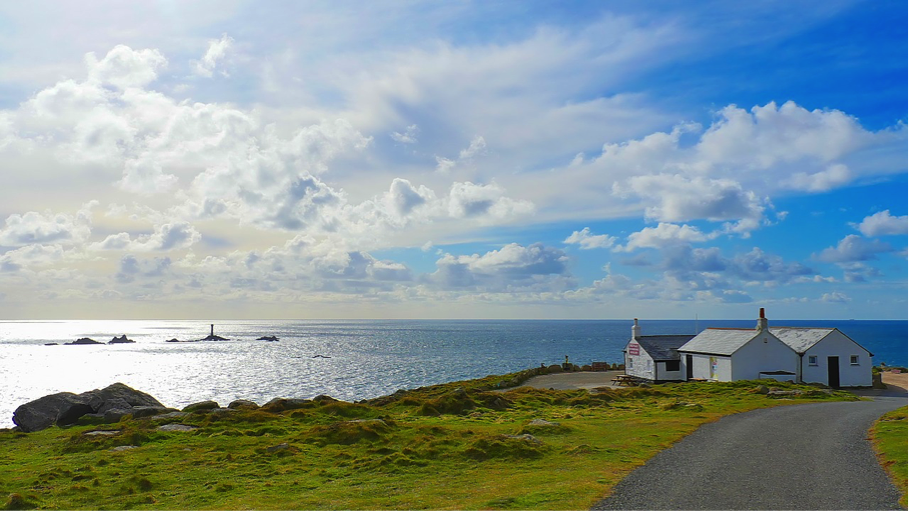 2. THE ALGARVE, PORTUGAL
You'd probably assume the Algarve in Portugal has been spoiled by tourism. And you wouldn't necessarily be wrong as there is a fair share of tourist traps, where beaches are full of sunburned tourists and places offering English breakfasts or cheap pints. But not everywhere is like that, as there as plenty of quieter places to explore along the coast. You've just got to know where to go.
We suggest the sleepy town of Silves. With the best-preserved castle in the region and a famous seafood restaurant, RuiMarisqueira,it's a great spot for a mixed holiday where you can spend a few days sunbathing and some exploring. Within a twenty-minute drive you've got Praia da Marinha, a beach considered by the Michelin Guide as one of the 10 most beautiful beaches in Europe.
It's a pretty cove of golden sands sheltered with high rocks. If the tide is low, you'll be able to walk into several bays or hire a guide to take you out on a boat. From the sea, you'll be able to explore many more caves along the coastline. The opportunities are endless once you've hit the right part of the Algarve. In fact, you'll probably want to return more than once to make the most of the place.
3. ZIPOLITE, MEXICO
Cancun is probably the most well-known place in Mexico, attracting visitors from all over the world. While the city has a lot to offer, the beach experience isn't the best. The Secret Traveller reveals it's often full of drunk American college kids playing beer pong – so unless you want to join them for spring break, they recommend heading south of the border to the town of Zipolite. Set on the Pacific coast, and home to only a few hundred inhabitants, it offers a more relaxed beach experience. More importantly, you won't be surrounded by over-exciting students.
The relaxed approach of Zipoliteextends to the beach's dress code too, as the beach is somewhat famously popular with nudists. But whether you take your kit off, or prefer to keep it on, there's a lot to love about Zipolite. It's got an unmistakeable hippie vibe, and is also known for strong surfing opportunities. What's more, the beach is lined with nice bars where you can seek refuge from the midday sun and treat yourself to a cold, refreshing drink.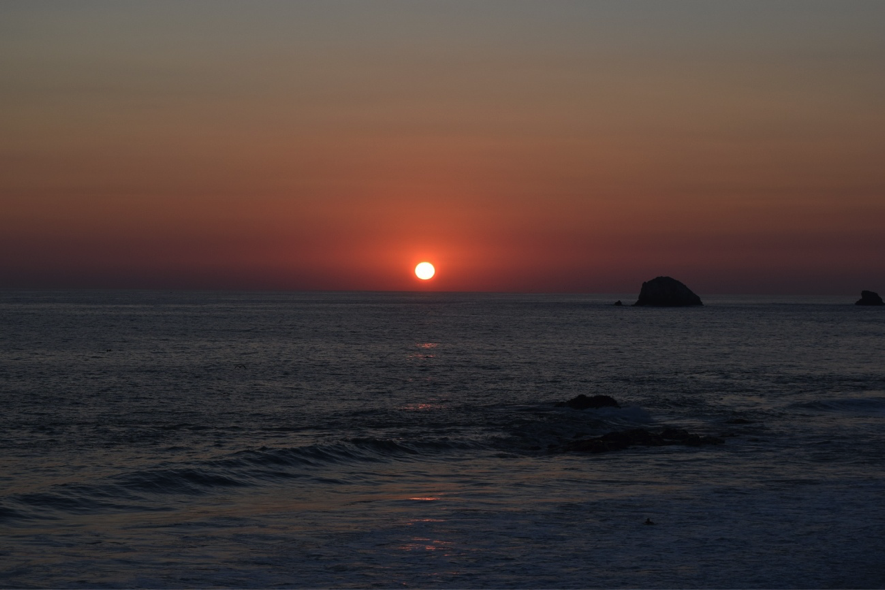 4. CORSICA
Unsurprisingly, the Mediterranean is popular with tourists looking for a sunny spot to relax on holiday. But you can still find somewhere relatively tourist-free. One of the most secluded Mediterranean islands is Corsica. Although the famous Palombaggia beach, surrounded by pine trees and mountains and clean sea, is perfect for a day out, even the most remote corners of this island have idyllic beaches waiting to be discovered by visitors.
It's no surprise people fall in love with Corsica as soon as they arrive, as it's beautiful and peaceful. In addition to the clear blue waters, if you head inland, the island has a lot to offer too. Old cities and villages are where you can get an authentic, local experience with a mix of Italian and French cultures.
While in Corsica, it's also worth getting active. You can hike to some amazing viewpoints, or get involved in some water sports like rafting or canyoning. You can even go skiing in the winter. After all that adventure, you'll need to head back to a beach to unwind. Corsica has something to please almost all holiday-goers, making it the perfect destination for families with mixed tastes. You can spend a few days at the beach, but then burn off some energy hiking to a pretty local village.
5. TUVALU
If you're after real isolation, then Tuvalu should be your next destination. According to the United Nations World Tourism Organisation's 2015 survey, Tuvalu was the least visited destination in 2015 with just 1,000 tourists heading there. But it's a South Pacific paradise, home to golden beaches, crystal-clear waters and few other people to share them with. It's a picture-perfect destination.
You might have heard of Tuvalu before, as the island has been the subject of much debate over the effects of climate change. Some people believe the island is sinking, and will one day disappear beneath the sea levels. Others say it's actually growing in land size. Either way, it's somewhere to visit and treat with care.
What beach destinations have you visited? Share your favourite recommendations with us.