Nestled between the breathtaking Blue Mountains and one of the world's largest harbors is Kingston; Jamaica's cultural and economic capital. It's an easy 3.5-hour flight from NYC and even closer when flying from Florida. Kingston makes it easy to "get together and everything will be all right" (as Bob Marley says). To find out things to do in this colorful city, watch my video on things to do and eat in Kingston below. Remember to subscribe! I put out new travel videos every Thursday.
After visiting Kingston recently, these are the top things you should know before going to this bustling Jamaican city.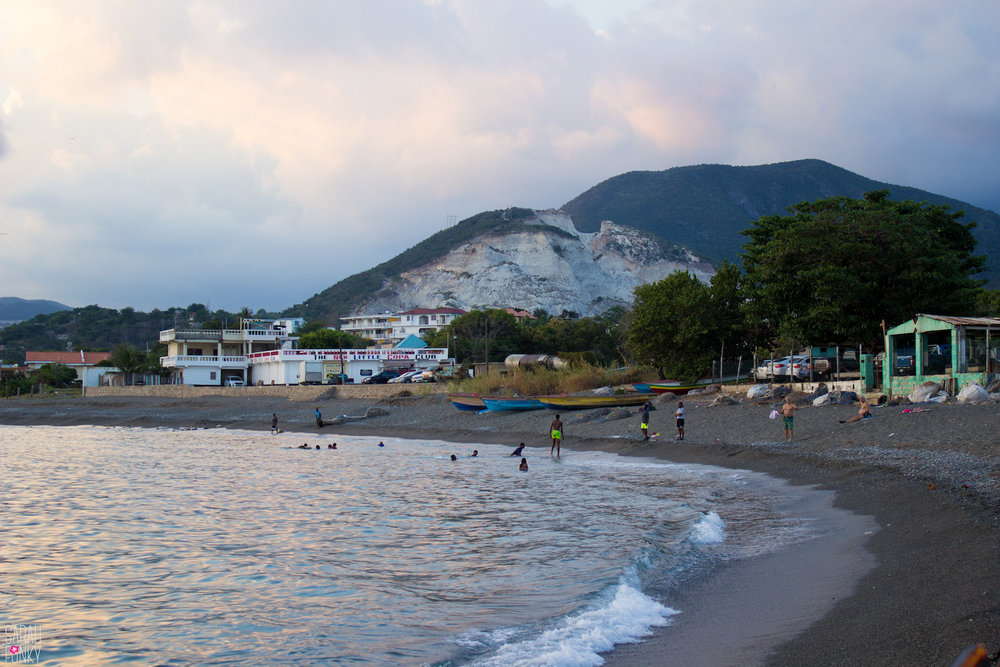 1. YOU MUST TRY JAMAICAN PATTIES, JERK CHICKEN, AND ACKEE & SALT FISH!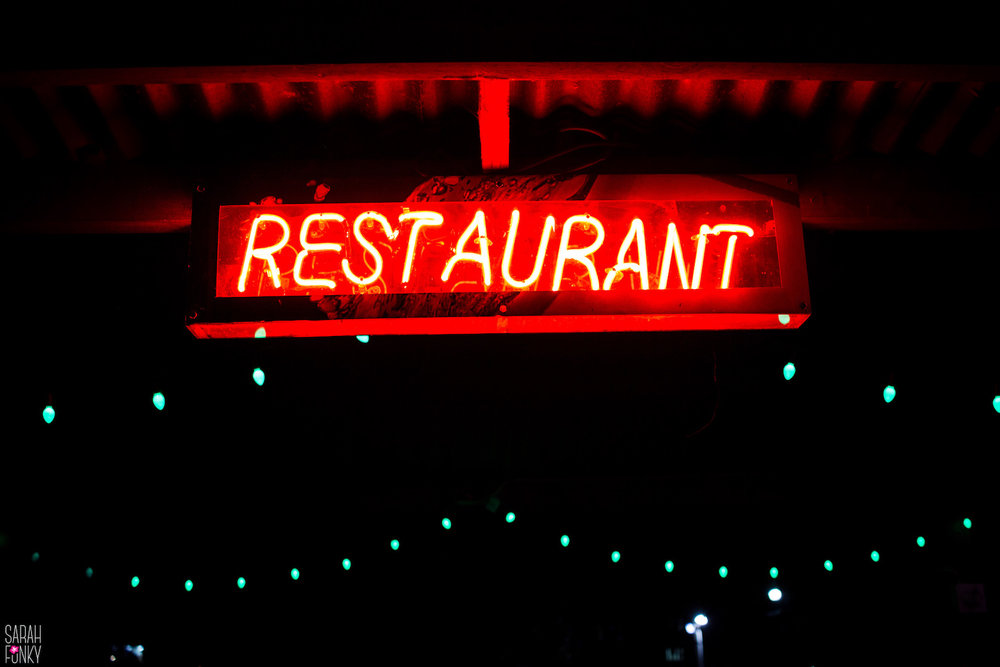 Jamaican food can be as spicy as it's dancing (which I'll get into later!), and this is one type of cuisine that will make you crave more. When you visit make sure to get a Jamaican patty from Devon House Bakery or made by Tastee Patties, Jerk Chicken/Pork from Truck Stop Grill & Bar, and Ackee & Salt Fish from Jamaica Pegasus during their Sunday Brunch. These are the best places according to my local friends!
2. KINGSTON IS NOT A WALKABLE CITY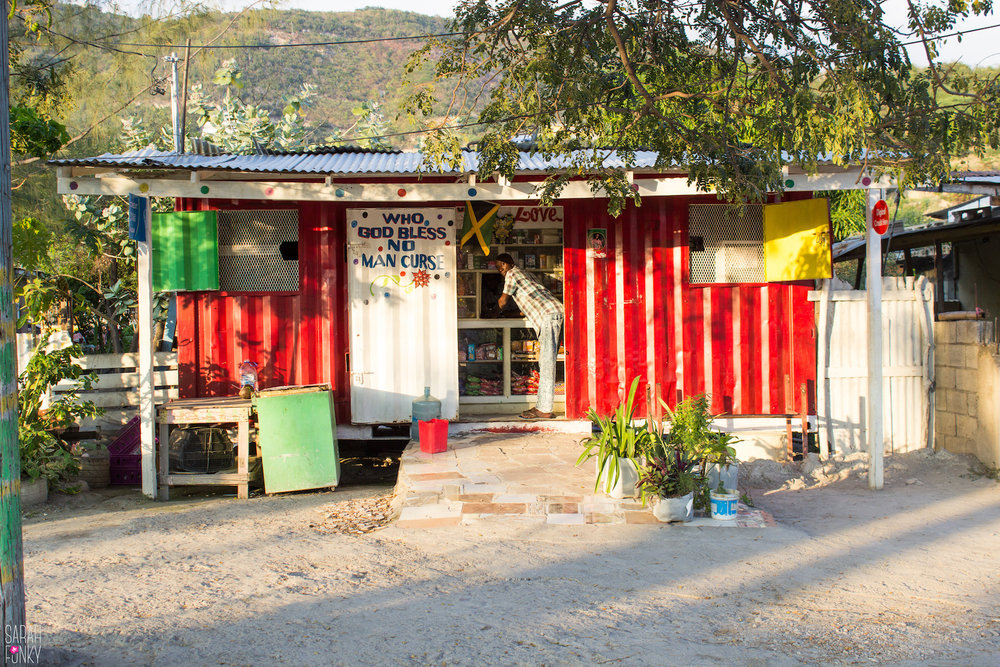 I don't recommend walking around the streets here unless you are very street smart because certain areas are still developing and safety can be questionable. Plus, everything is spread out, making it much easier to take a car. Uber is available here, and I recommend you download it on your phone before you arrive.
3. THREE WAYS TO GET YOUR CELL PHONE TO WORK IN JAMAICA
If you're visiting Jamaica for a week or less, an easy option is to get a wifi hotspot. These little devices make it really easy to get fast data speeds from anywhere. I recommend the Skyroam Solis, it is what I used when I was there.
Another option is to get a local SIM card, I have T-Mobile and can get international data in more than 70 countries around the world. This option is good, but the data speeds will not be as fast as using a Wi-Fi hotspot. If you already have T Mobile, it only costs between $5-$10 to upgrade to the international plan if you keep it monthly. For temporary use it is $25.
The last option, and the cheapest, would be to get a local SIM card when you arrive through Digicel. It costs $150 Jamaican dollars or $1.18 USD, for a 150MB data plan. Make sure that if you choose this option your phone is unlocked before you arrive.
4. THE DANCING IS VERY SEXUAL – AND IT'S AWESOME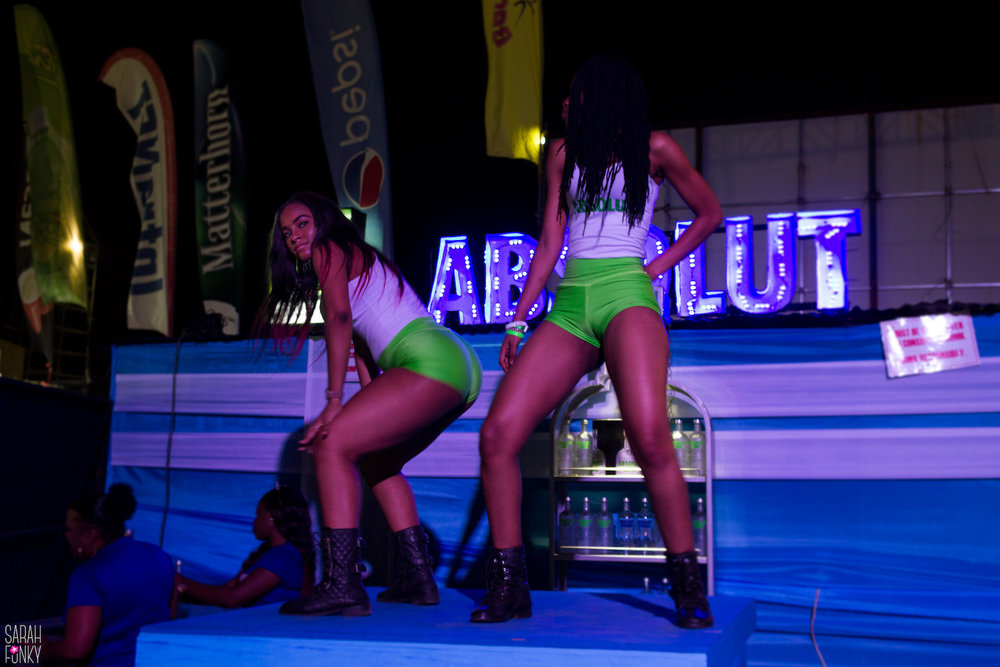 Don't be surprised if you see dance moves that simulate sex while you're at clubs, bars, or parties. Though it may be surprising to people that are not used to it, this dancing style is normal in Jamaica. Women are also in control despite what it may look like. In fact, if they feel uncomfortable at any point they simply do a "time out" sign and the guy backs off. It is actually a lot about female empowerment. The guys will respect the women and listen to them.
5. CARNIVAL IS IN APRIL, NOT MARCH
Unlike all other Carnival celebrations around the world, Jamaica celebrates carnival in April. Normally, carnival is celebrated in March as a way to party, and eat everything you are going to give up for lent. However, Jamaica does Carnival after lent, because they don't want their celebrations to interfere with the others around the world. It's a way to draw a big crowd. To see an insider perspective of carnival in Jamaica, watch my video below!
6. THEY USE THE JAMAICAN DOLLAR, BUT THE US DOLLAR IS WIDELY ACCEPTED
If you are only in Jamaica for a few days, and plan on spending most of your time at resorts, then I do not recommend taking out any Jamaican money. Worse case scenario, you can use your US dollars in a bind, but most places take credit cards. If you plan on using your credit card, make sure to check with your bank in advance on what their foreign transaction fees are. I use Chase Sapphire and do not get any foreign transaction fees. It is ideal for travel, plus when you sign up you get $500 free to use for travel! That's a free flight to Europe just for signing up for their card!
If you do want to take out Jamaican money, I recommend taking it out of an ATM to avoid the cost of fees at exchange places. Before you do this, make sure to check with your bank to see what their foreign ATM fees would be.
7. THE BEACHES REALLY DO LOOK LIKE THE POSTCARDS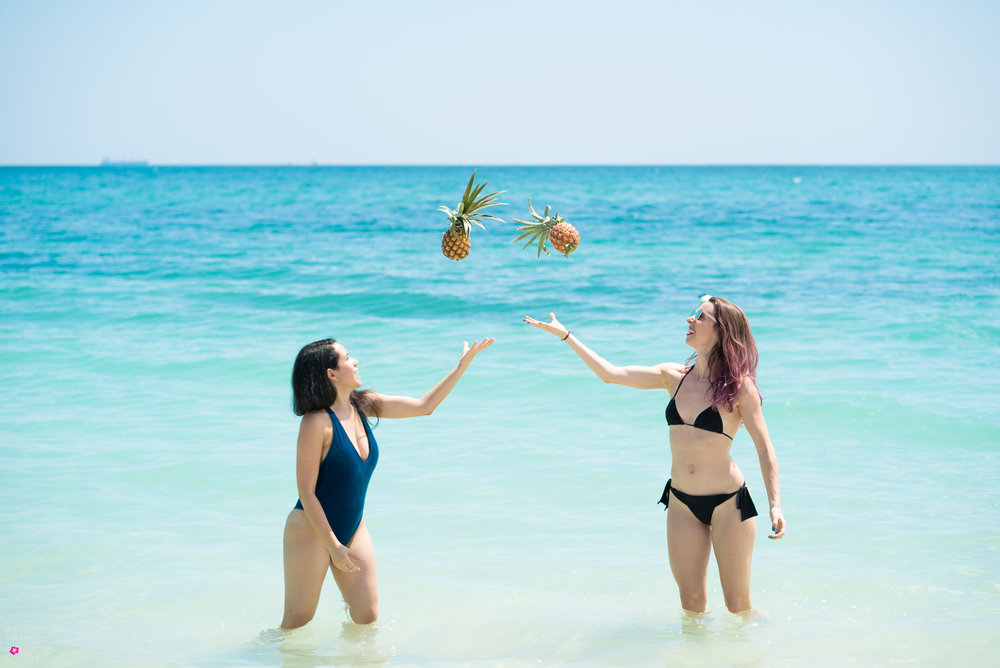 Sometimes you go to a place and the beaches just don't seem to have that aqua blue water and white sand that you saw in the picture. The good news is that Jamaica is not one of those places. Its beaches are so beautiful that you will have trouble believing your eyes!
8. THEY DRIVE ON THE LEFT SIDE OF THE ROAD
As a former British colony, Jamaica follows the British style of driving on the left side of the road. This may make it challenging for American drivers who are not used to this, and easy way to get around it is to hire a local driver. They are not expensive, know the roads well, and can keep you having that laid back Jamaican chill.
9. KEEP YOUR POSSESSIONS CLOSE TO YOUR BODY
Like most places around the world, it is smart to keep your bag and any possessions close to you when in Jamaica. I recommend traveling with a theft proof backpack, like this one. Always keep your things on your or within site. On the beach, we always had someone that would watch our things while we were in the water. It's simply safer that way.
10. YOU'LL NEED MOSQUITO SPRAY
In the evenings mosquitos can be a problem. It isn't as bad as some places I've been (Brazil), but it's a good idea to bring some high DEET spray. It will make your trip more comfortable.
11. NOT EVERY JAMAICAN LOOKS AND ACTS LIKE BOB MARLEY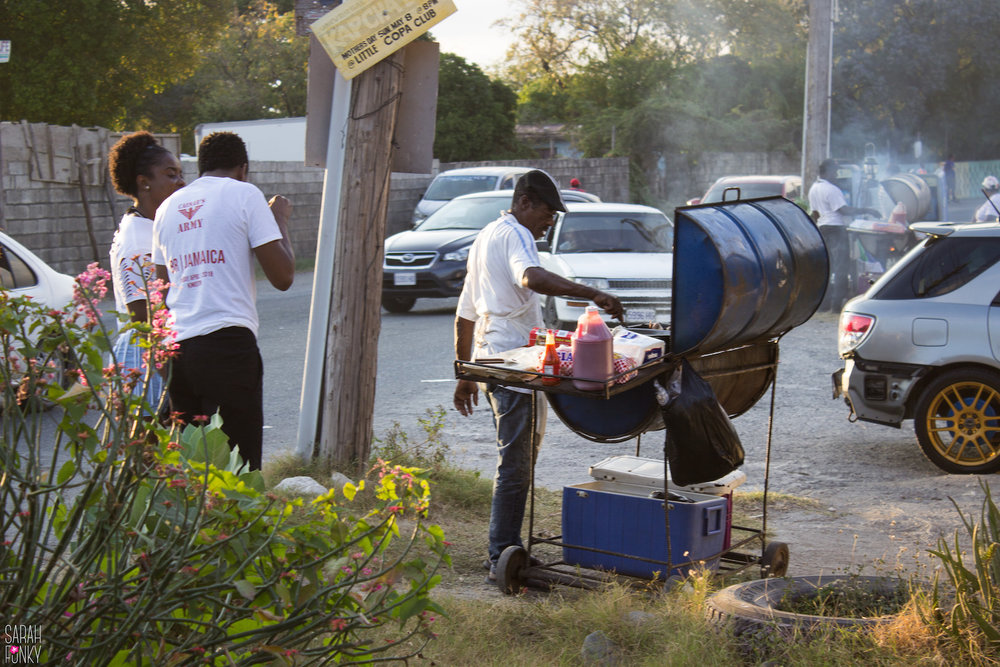 Normally I would not put a note in here like this because I thought people knew this. However, I've had several questions about if Jamaica is really like all of the imagery of Bob Marley that we see here in the States. Bob Marley was a famous singer who brought Rastafarian religion to the world. Rastafarian culture is the dreads, the marijuana, and the red, green, and yellow clothing. Rastafarian religion started in Ethiopian, and has a small following in Jamaica. The reality is that less than 1% of Jamaicans are Rastafarians. So, no, not all Jamaican's look like Bob Marley….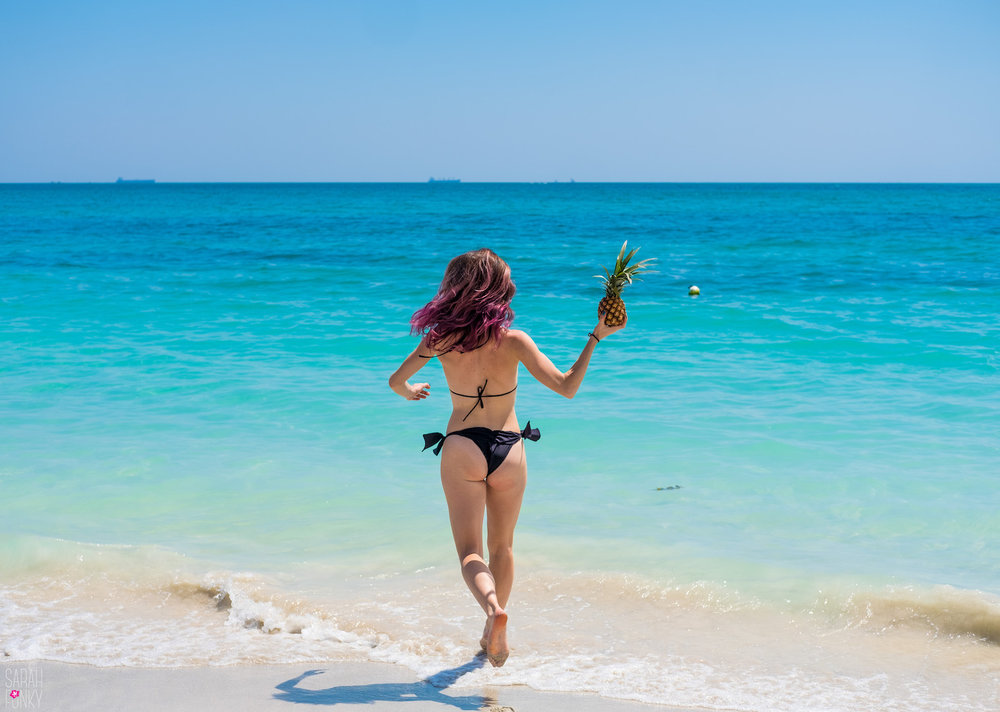 Jamaica is one of the most beautiful places I've ever been. If you're visiting soon, I recommend checking out VisitJamaica.com. They have all of the information you could ever need on cuisine, culture, music, things to do, and much, much more.