THESE EXQUISITE SOIREES TRANSPORT GUESTS AROUND THE WORLD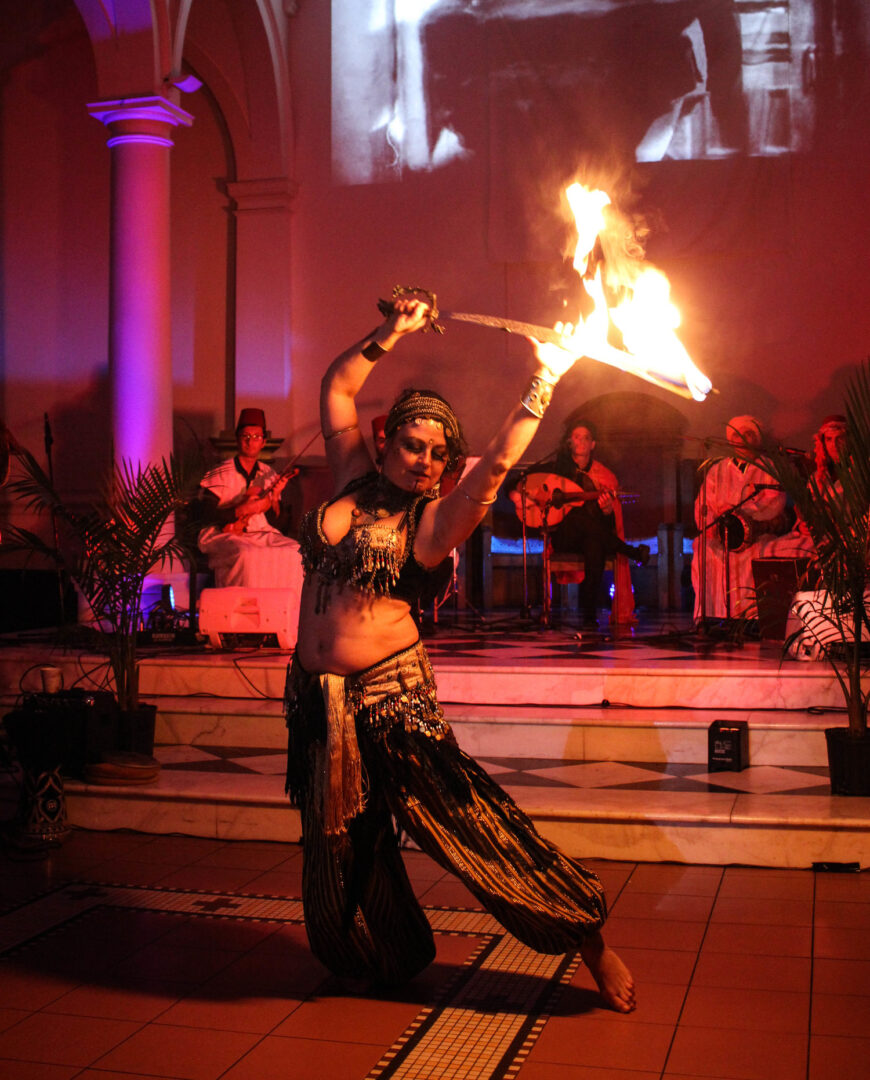 To say Juliette (the mastermind behind Shanghai Mermaid) throws incredible parties is an understatement. In fact, to call her events "parties" at all is a bit of an insult. Juliette hosts experiences. Her past soirees have transported you to Paris in the 1920's or to a speakeasy in Havana. Her most recent party dropped you in the middle of Marrakech in 1930 and was quite an adventure!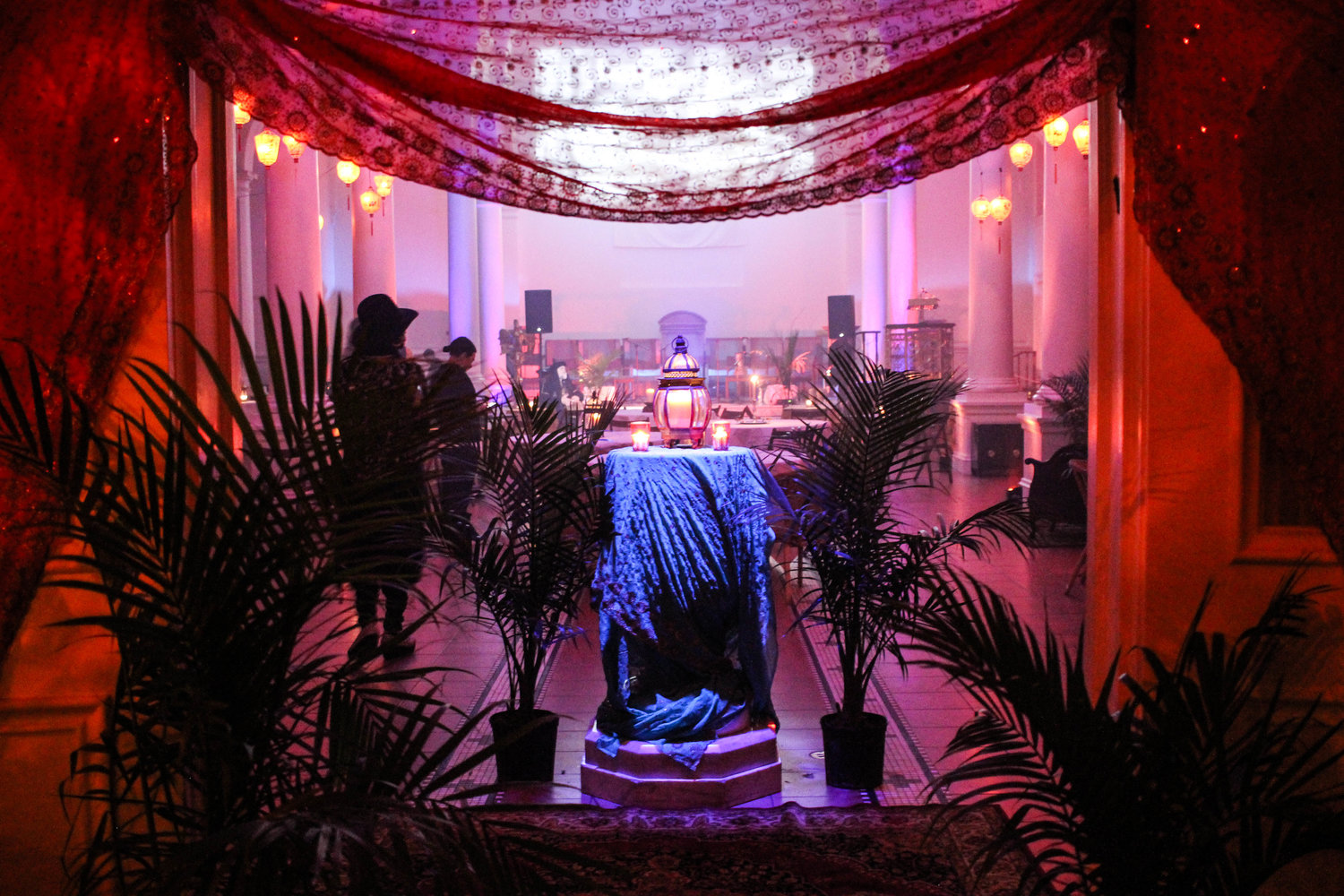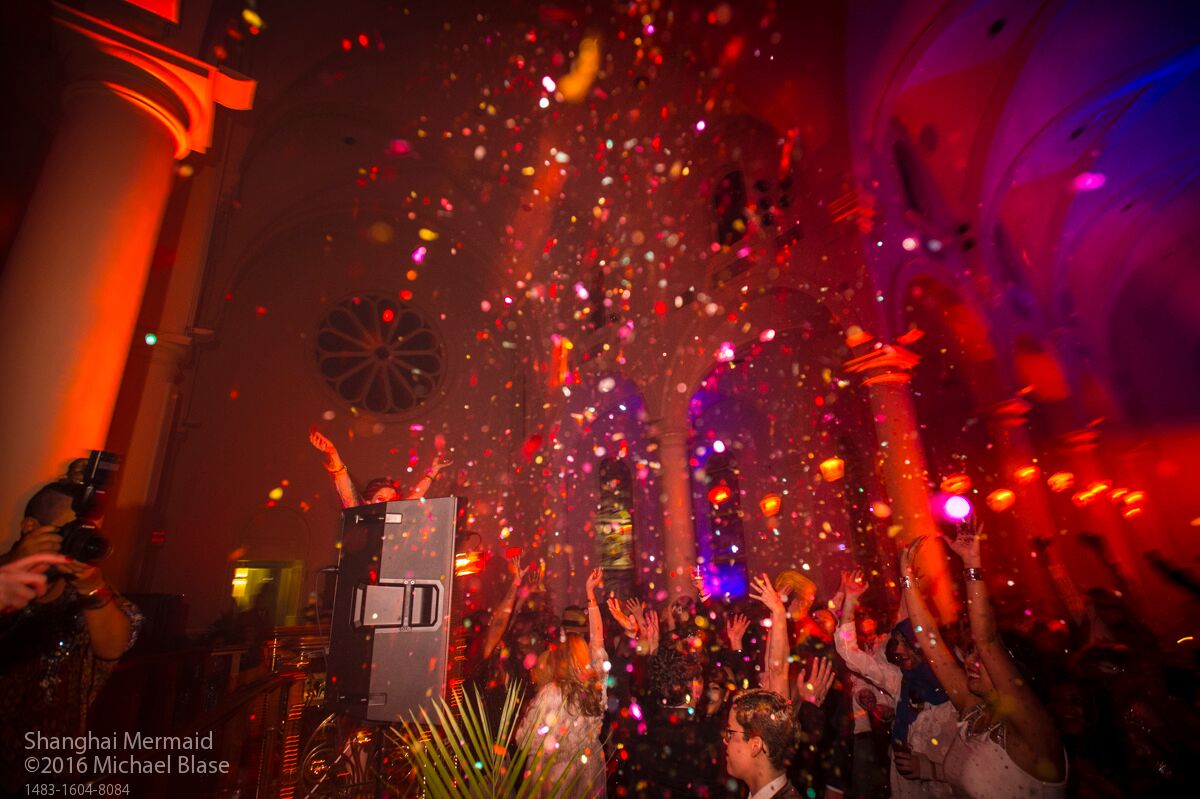 Juliette transformed a church on 9th Avenue into a Marrakech marketplace with fortune tellers, live music and food stalls. Upon entering the space your senses are enticed with the smell of incense in the air, the amber glow of lanterns and the sound of live Moroccan music courtesy of the Brooklyn Nomads.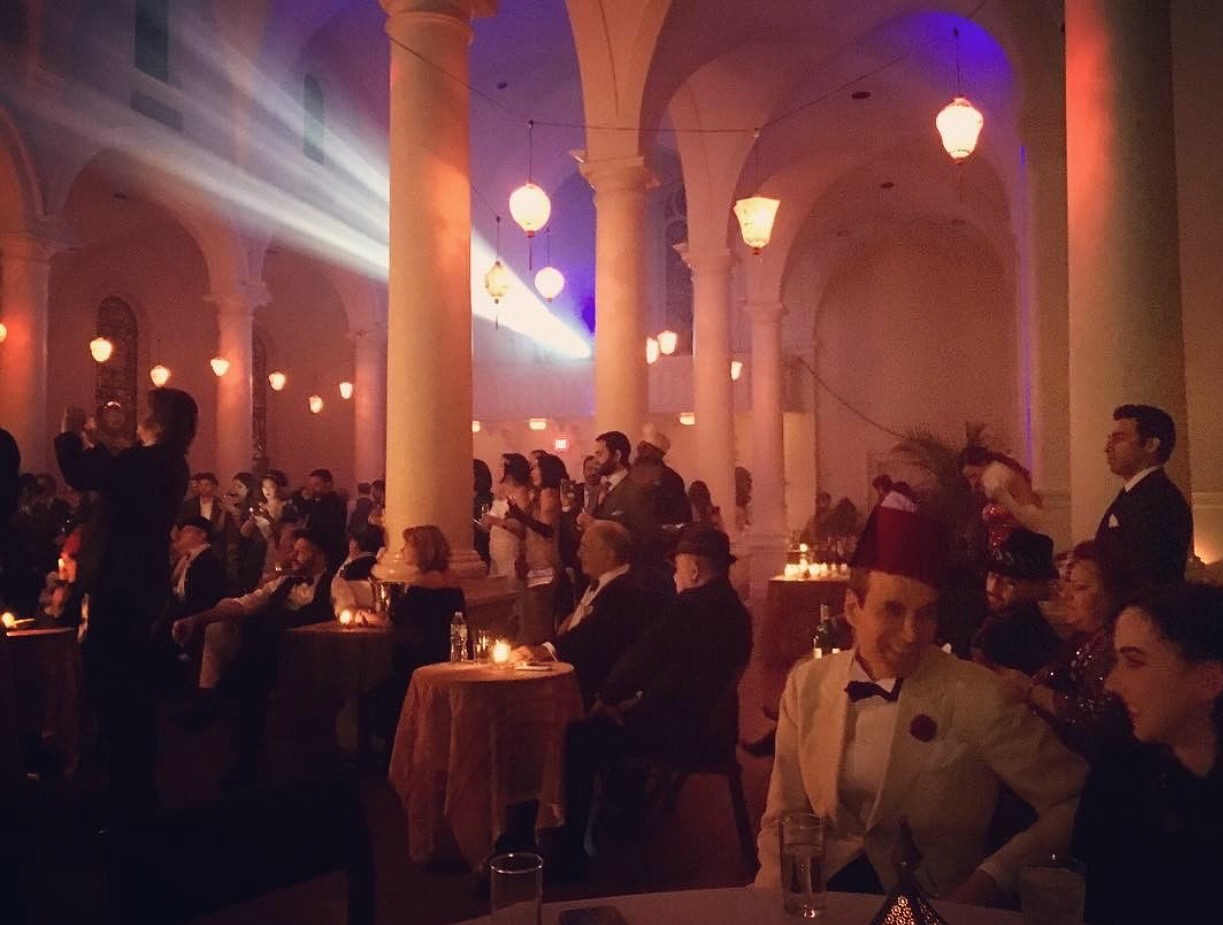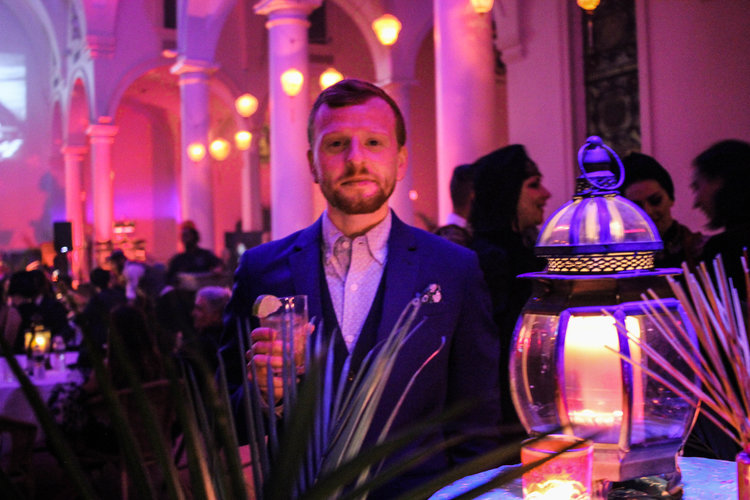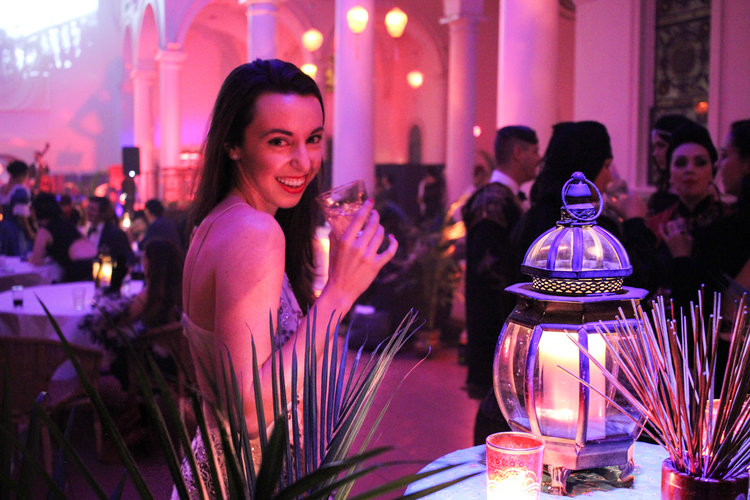 Guests are encouraged (in fact, required) to come dressed on theme and they did not disappoint! Women in bejeweled caftans, men in three-piece suits and plenty of Fez to go around! I chose to go monochromatic in a bright blue suit and our own Sarah arrived in a gorgeous silver stunner of a dress.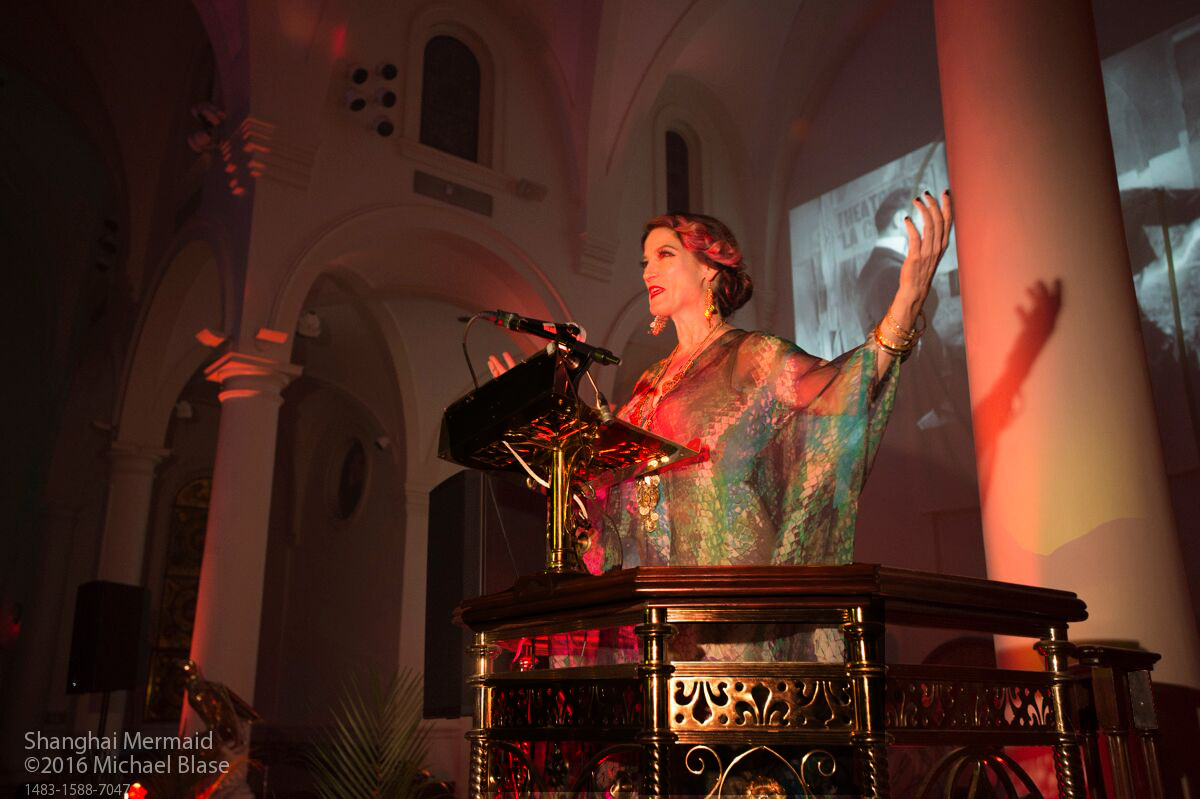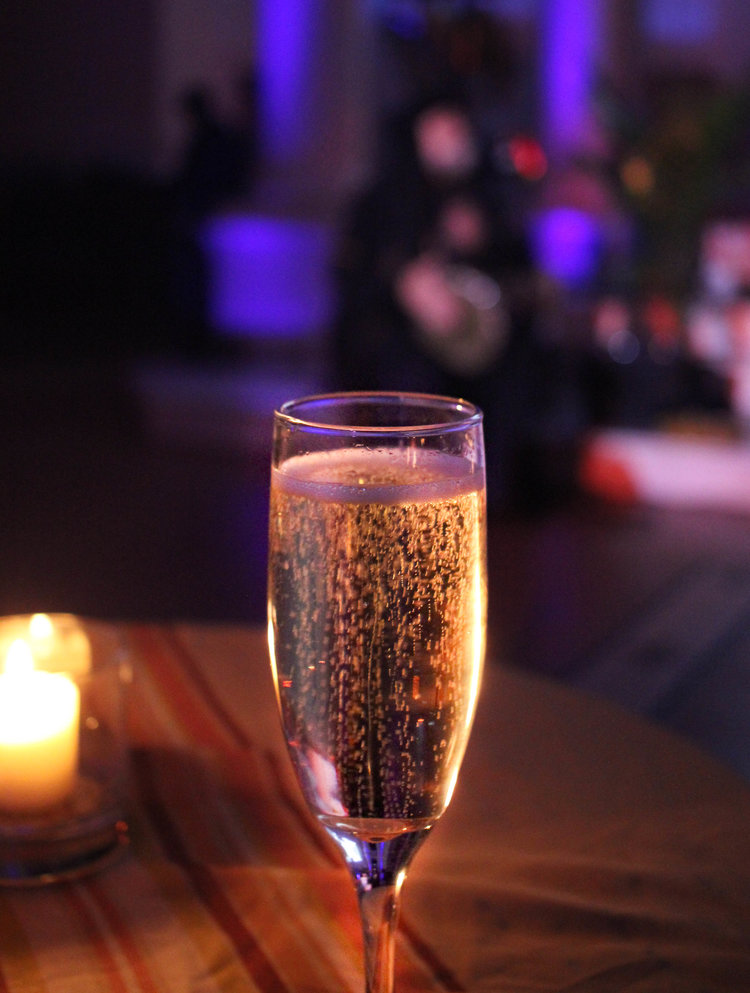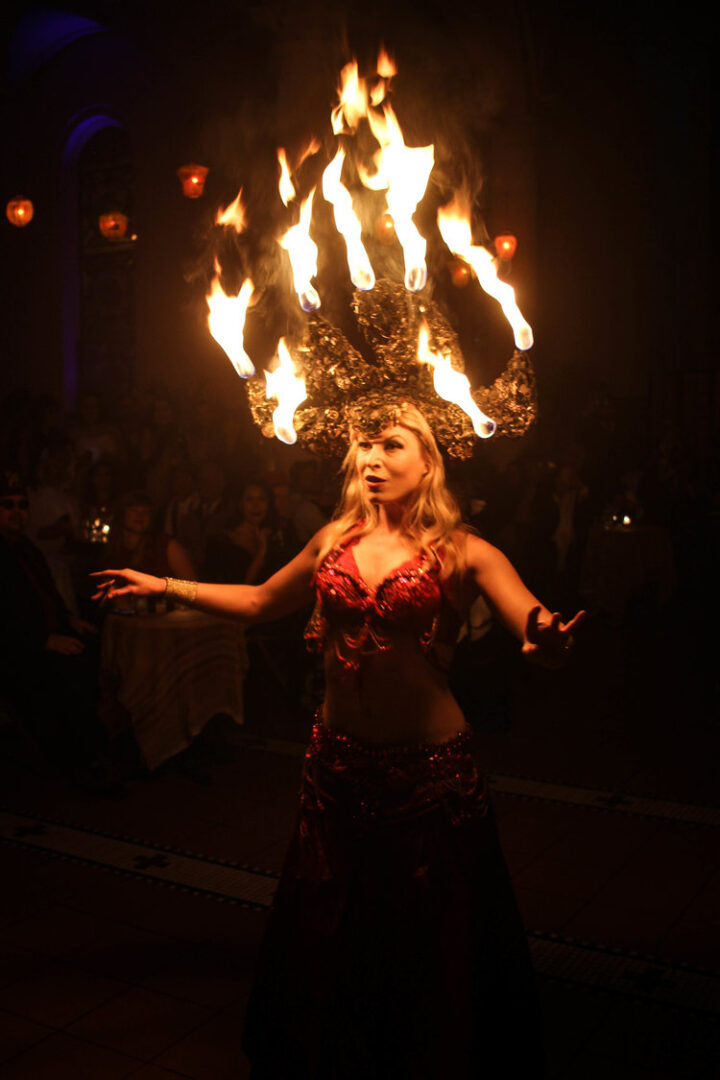 We found a table up front and were amazed by sensual belly dances by Amanda, Renata, Djahari and Cassandra of Desert Sin. When a woman lights a sword on fire and dances with it balanced on her head…That's the sign of a professional! It was breathtaking watching the ladies dance around the room. My favorite performer of the night had to be Anatolia Fire Goddess! Her fiery performance was not only beautiful to watch, but was the perfect mix of dangerous and exciting!
The incredibly fun Sweet Megg & The Wayfarers sang some old school jazz to top off the evening, while Morocco, starring Marlene Dietrich played on the back wall all night.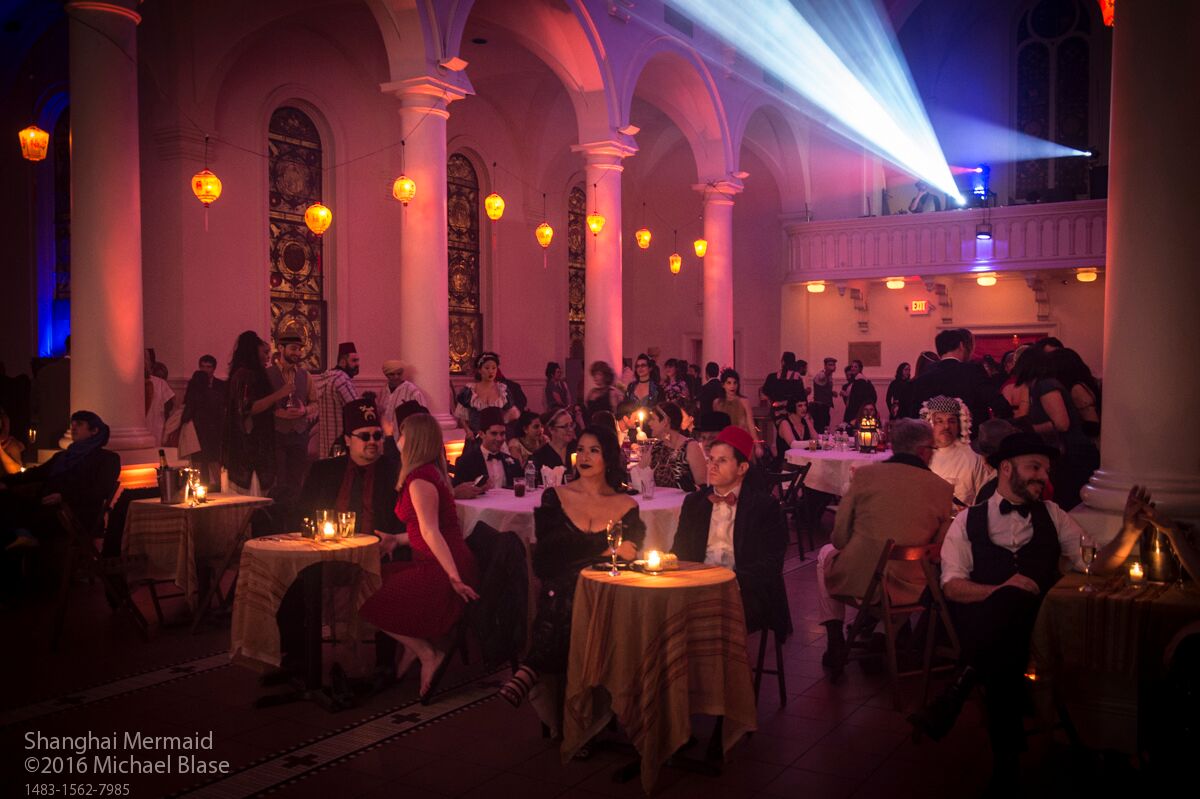 We sipped champagne, had a little photo shoot and for just a few hours forgot we were in the middle of Manhattan and let ourselves believe that we were spending an evening in Morocco, celebrating the second to last day of 2016 in style!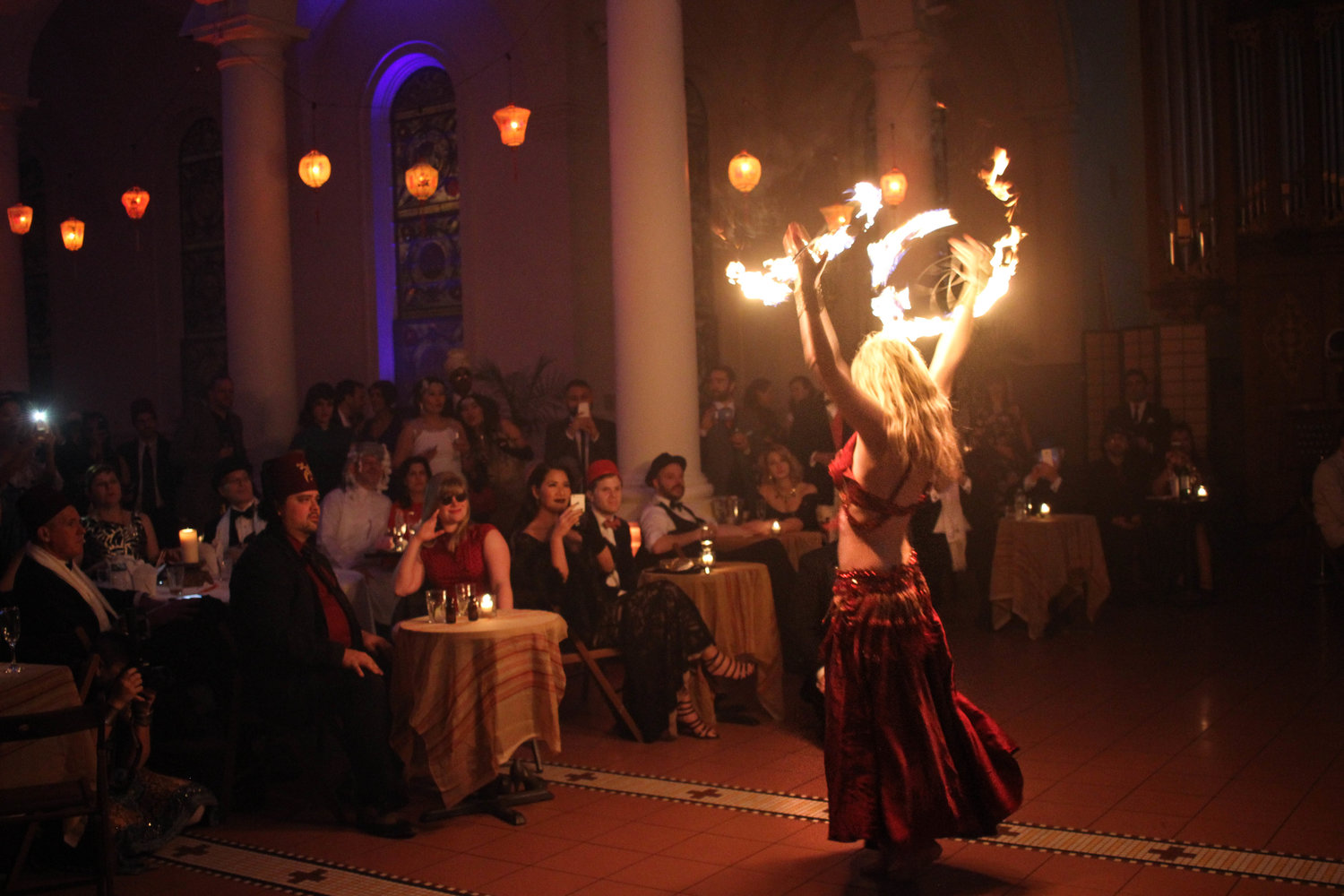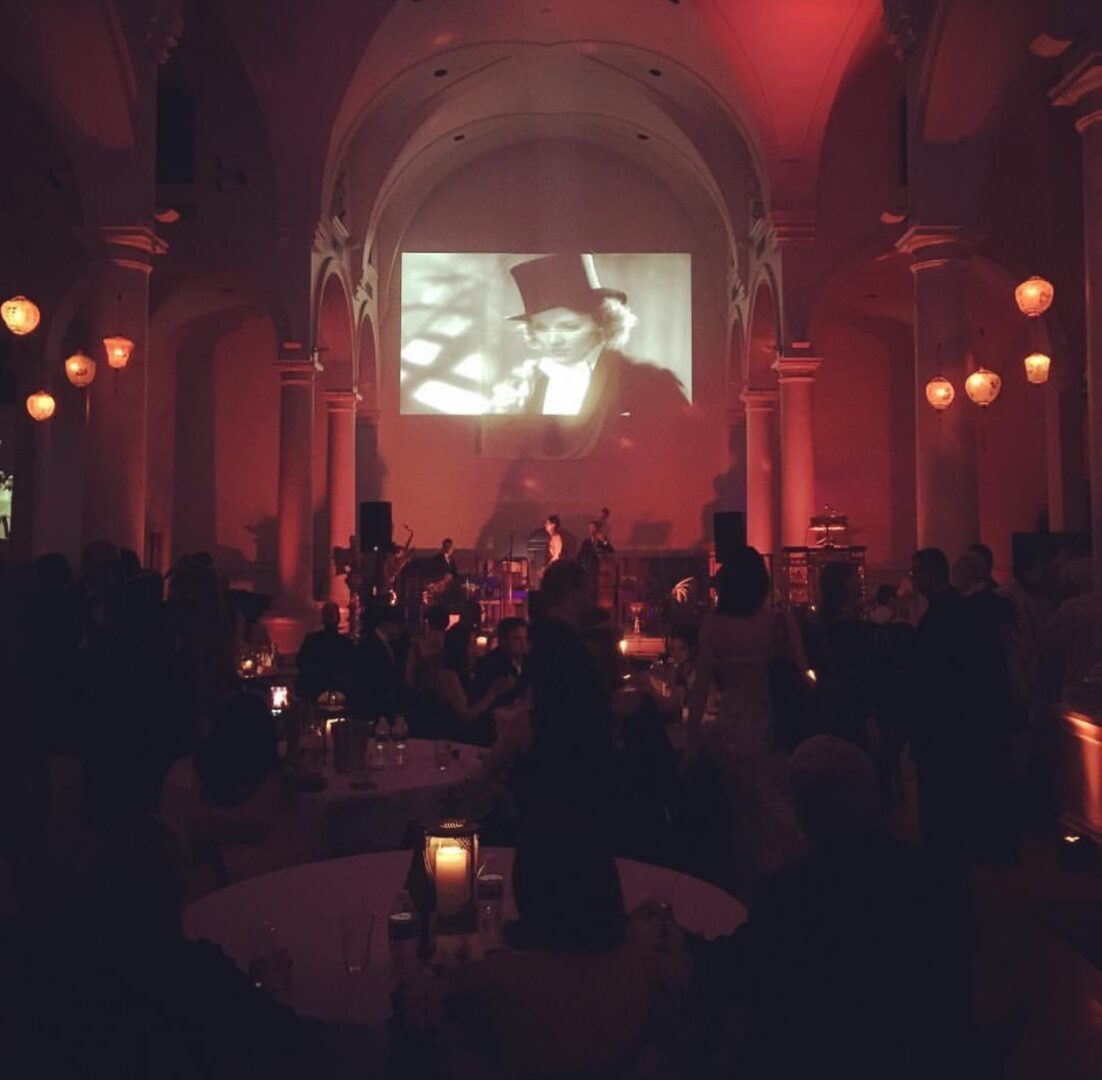 I can't wait for Juliette's next event, the annual Lunar New Year celebration, the Dragon Ball on Saturday, February 25th. I'm already planning my outfit!