The weather might be getting colder, but that doesn't stop NYC. As always, there are many different things to do and see around the city. Below are my top picks of the best parties, events, museum exhibitions, and entertainment to check out for January 13– 19.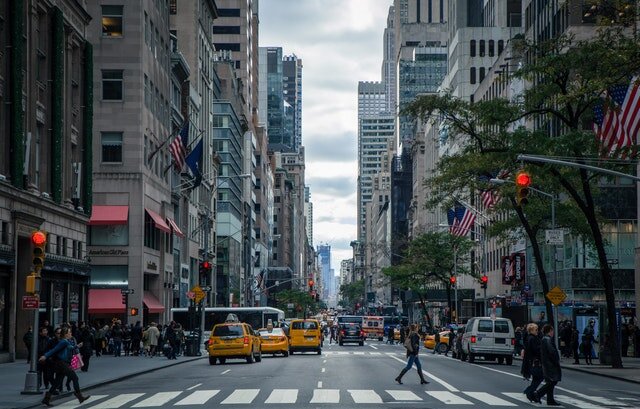 PARTIES
SOARING 20'S: DAYBREAKER
January 15 | 7-9am party | $25
PUBLIC Arts, 215 Chrystie Street, NY, NY 10002
"Welcome to the Future. 2020—a new year, a new decade (how wild is that?), a bright new era. And though we've been here before, on Wednesday, January 15th, you're invited to bid adieu to the Roaring '20s and dive into the Soaring '20s. Together at PUBLIC Arts, we'll rise and shine for a morning en blanc to celebrate all the resolutions and fresh starts that bud with the magical New Year. Soaking in all the electricity in the room, we'll refresh with a collective yoga flow before blasting off into the stratosphere with a dance party to rock Spaceship Earth. So come as a clean slate (wear all white everythang), bring your most spectacular glasses, and get ready to pop the kombucha. It's our future—let's soar to beautiful new heights." – DayBreaker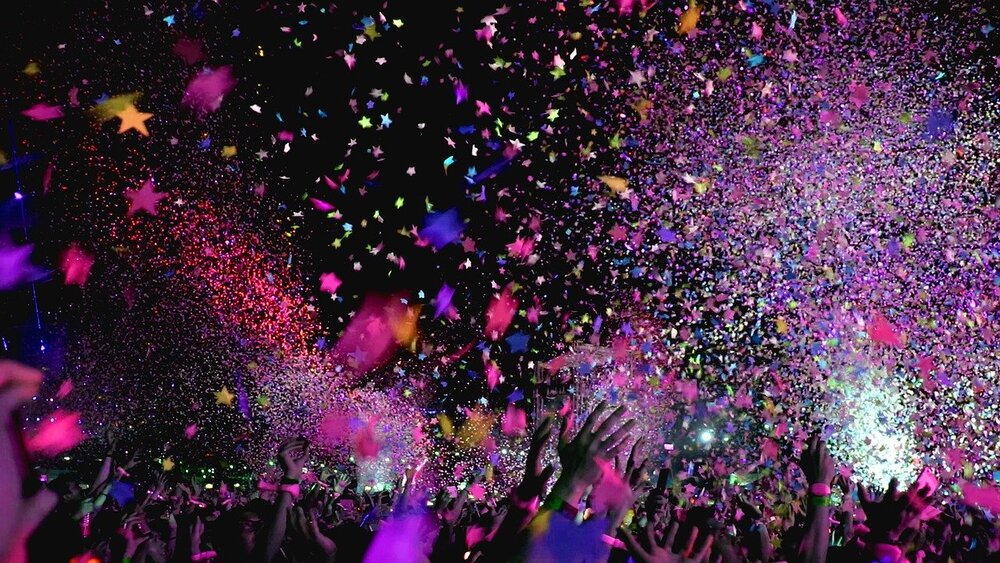 EVENTS
MONDAY NIGHT MAGIC
January 13 | 8pm | $42.50+
The Players Theatre, 115 MacDougal Street, NY, NY 10012
"Check out New York's longest running Off-Broadway Magic Show, Monday Night Magic. Each week you'll find a different array of the finest stage magicians performing world-class magic in an intimate theatrical setting. Every show features four performers on stage featuring diverse performing styles and types of magic; during the extended intermission, at least two magicians in various locations throughout the theatre presenting intimate close-up magic." – Monday Night Magic
SECRETS OF NEW YORK TOUR
Saturdays | 11am-2pm | $49
Financial District & Battery Park City in Manhattan
Join the 5-star rated Secrets of New York tour. Learn secrets of the city that have never been revealed in Sarah's videos. It is the perfect way to spend a Saturday and discover more about the city you live in, or are visiting. You'll travel through hidden passageways, hear fascinating true stories of the area, and learn secrets from the city's origins. You'll see a WWII biplane parked on a skyscraper roof, pieces of the Berlin Wall, a hidden elevated park with an epic city view, and where the largest concentration of gold in human history is kept, plus much more! You do not want to miss this one-of-a-kind experience.BUY TICKETS HERE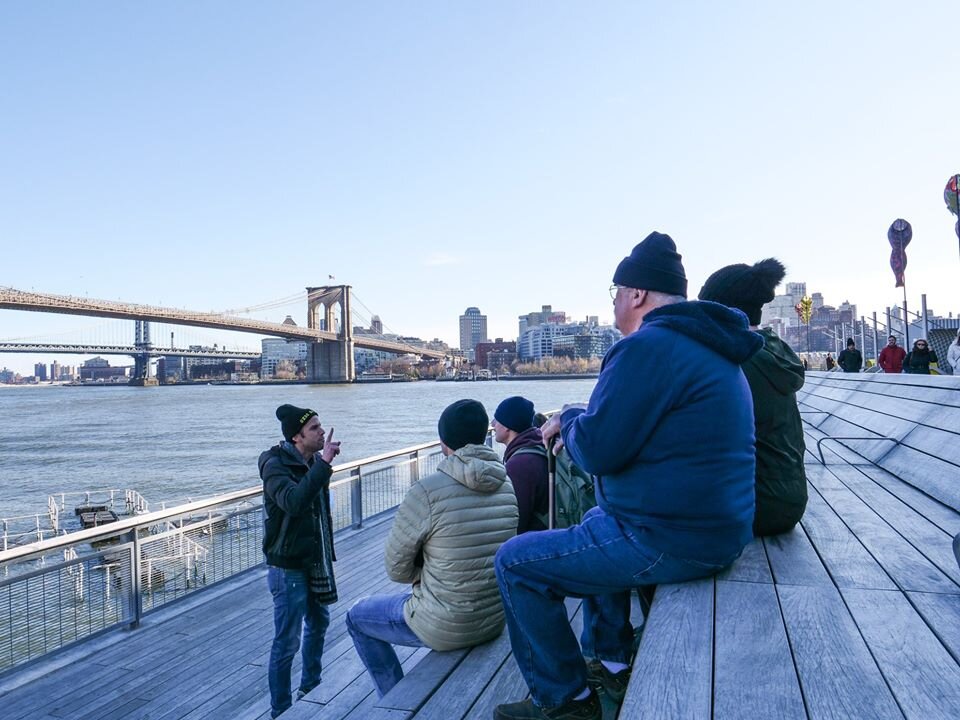 BEER, BOURBON, & BBQ FESTIVAL
January 18 | 12-6pm | $69+
The Brooklyn Expo Center, 72 Noble Street, Brooklyn, NY 11222
"The 10th annual Beer Bourbon & BBQ Festival is going to be epic! It's a Southern Fried Good Time! Thank You Manhattan for a decade of outrageous fun – we are now going to spread our wings a bit and head across the river to Brooklyn. It's time for one hellacious day of beer sippin', bourbon tastin', music listenin', cigar smokin', and barbeque eatin'. Your admission buys you a sampling glass so you can enjoy an all-you-care-to-taste sampling of beer and bourbon." – Beer, Bourbon, & BBQ Fest
VIP Tickets are available and allow entry at 12pm with unlimited samples of more than 15 southern style BBQ dishes until 2pm.
Learn more here | Buy Tickets Here
https://www.instagram.com/beerbourbonbbq/?utm_source=ig_embed
MUSEUM/ART EXHIBITIONS
THE RENAISSANCE OF ETCHING
Ending January 20 | $16
The Metropolitan Museum of Art, 1000 5th Avenue, NY, NY 10028
"This exhibition traces the first sixty years of the etched print (circa 1490 to circa 1560), from its emergence in the workshop of the German printmaker and armor decorator Daniel Hopfer to the years when a range of artists from Germany, Flanders, Italy, and France began experimenting with etching. Approximately 125 etchings, produced by both renowned and lesser-known artists, are displayed alongside a number of drawings, printing plates, illustrated books, and armor." – The Met
THE FULLNESS OF COLOR: 1960S PAINTING
Now – August 2 | $25
Solomon R. Guggenheim Museum, 1071 5th Ave, NY, NY 10128
"In the 1960s a group of avant-garde painters began to push abstraction in new directions, leading to the emergence of several divergent styles. The works in this presentation chart several of the varied and complex courses nonrepresentational art followed in the 1960s and into the 1970s. The Fullness of Color: 1960s Painting reflects the museum's historical engagement with this artistic period, and, while far from comprehensive, seeks to provide a point of departure for future collection growth that may further illustrate the richness of 20th-century painting." – The Guggenheim
https://www.instagram.com/guggenheim/?utm_source=ig_embed
THEATRE/ENTERTAINMENT
LITTLE SHOP OF HORRORS
Now – March 15 | $69+
Westside Theatre Upstairs, 407 West 43rd St., btwn. 9th & 10th Avenues, NY, NY 10036
"Little Shop of Horrors, the iconic musical, returns to its roots! Seymour is a down-on-his-luck florist with a crush on his co-worker Audrey. When he discovers a mysterious – and voracious – plant, suddenly Seymour and Audrey are thrust into an epic battle that will determine the fate of the entire human race. Get close — but not too close — to Little Shop of Horrors and experience the iconic musical as it was meant to be seen, in an intimate 270-seat setting." – Little Shop of Horrors
LA TRAVIATA
Now – March 19 | $37+
Metropolitan Opera House, 30 Lincoln Center Plaza, New York, NY 10023
"Verdi's La Traviata survived a notoriously unsuccessful opening night to become one of the best-loved operas in the repertoire. Following the larger-scale dramas of Rigoletto and Il Trovatore, its intimate scope and subject matter inspired the composer to create some of his most profound and heartfelt music. The title role of the "fallen woman" has captured the imaginations of audiences and performers alike with its inexhaustible vocal and dramatic possibilities—and challenges. Violetta is considered a pinnacle of the soprano repertoire."