Another new week means there are so many more things to do and see around New York City. Below are my top picks of the best parties, events, museum exhibitions, and entertainment to check out for February 17– 23.
PARTIES
DAYBREAKER: STARRY, STARRY MORNING
February 19 | 6am-9am | $30+
ZeroSpace | 136 West 33rd Street, NY, NY, 10001
"Do you know the most magical thing of all? That mysterious force that connects each and every one of us? We're all made entirely of stardust…So to celebrate those swirling Milky Ways inside ourselves, you're invited to join us for an interstellar journey through the cosmic multiverse of ZeroSpace. Among mind-bending art installations and celestial visualizations, let's expand the galaxies pulsing through our veins with an intergalactic yoga flow. Then, like whirling nebulas, we'll lose our sense of time, awaken our inner cosmos and dance together under twinkling lights. Plus, to celebrate Black History Month and honor some of our brightest stars, all of our performers—from live musicians to the DJ, yogi and special guests—will be artists of color. So come wearing the patterns of stellar constellations (or dress as your zodiac sign), and let's see what happens when we let the stars be our guides. See you on the dance-floor." – Daybreaker
THE DRAGON BALL
February 23 | 7:00pm-1:00am | $65+
Macao Trading Company, 311 Church Street, NY, NY 10013
"You are invited to step back with us into the glamour and decadence of 1930's Shanghai. come dance beneath a Chinese dragon and strings of glowing, golden lanterns. Sip secret elixirs, eat dim sum, and watch an evening of beautiful performances conjured from the dimly lit nightclubs of old Shanghai. Dust off your top hat, unpack your vintage cheongsams, your kimonos, gowns or tuxedos. Join us at our signature soirée and lunar new year celebration! Let's ring in the year of the water rat, Chinese year 4718, at a most glamorous club in old Shanghai, once an illicit and infamous gambling den known as a meeting place for the glitterati. Let's toast the new year a second time, via the jazz age, sometime in 1930's Shanghai." – Shanghai Mermaid
Note: There is a dress code. No casual attire admitted, even with a ticket: no tennis shoes, t-shirts, baseball caps, jeans, etc. Please let your guests know about the dress code to avoid any possible disappointment at the door. You will have more fun if you dress up!
Dress Code: Dressy vintage, formal, cocktail, creative, international attire encouraged – you cannot be overdressed! Come as an interesting character you might have seen at a glamorous, underground club in 1930's Shanghai – a famous Chinese actress, a peking opera star, an opium trader, an underworld kingpin, a displaced Russian aristocrat, a visiting Japanese geisha, a gambler, a British socialite, Indian noble, Shanghai lounge singer, French sailor, taxi dancer, corrupt police chief, or any of the myriad characters that lit up the fervently dangerous world of shanghai nightlife in its colonial era.
EVENTS
CHARCUTERIE MASTERS
February 22 | 6-9pm | $70+
Flushing Town Hall, 137-35 Northern Boulevard, Flushing, NY 11354
Head to Queens for "the best of the best charcuterie artisans—makers of sausages, patés, hams, salumi, and more—vie for top honors at the fifth annual Charcuterie Masters. Attendees will enjoy unlimited tasting of more than 60 kinds of charcuterie, including Portuguese Alentejano ham from Rodrigo Duarte who will also be doing a butchery demonstration of this forerunner to the pig that produces Spain's famed jamon de pata negra. A $70 general admission ticket entitles guests to explore unlimited tasting and sampling of all food and beverages. Guests will have an opportunity to savor charcuterie, learn from the creators as well as participate in a People's Choice Vote of the "best of the event" charcuterie as well as have the opportunity to purchase charcuterie directly at the event." – Charcuterie Masters
Learn more here | Buy Tickets Here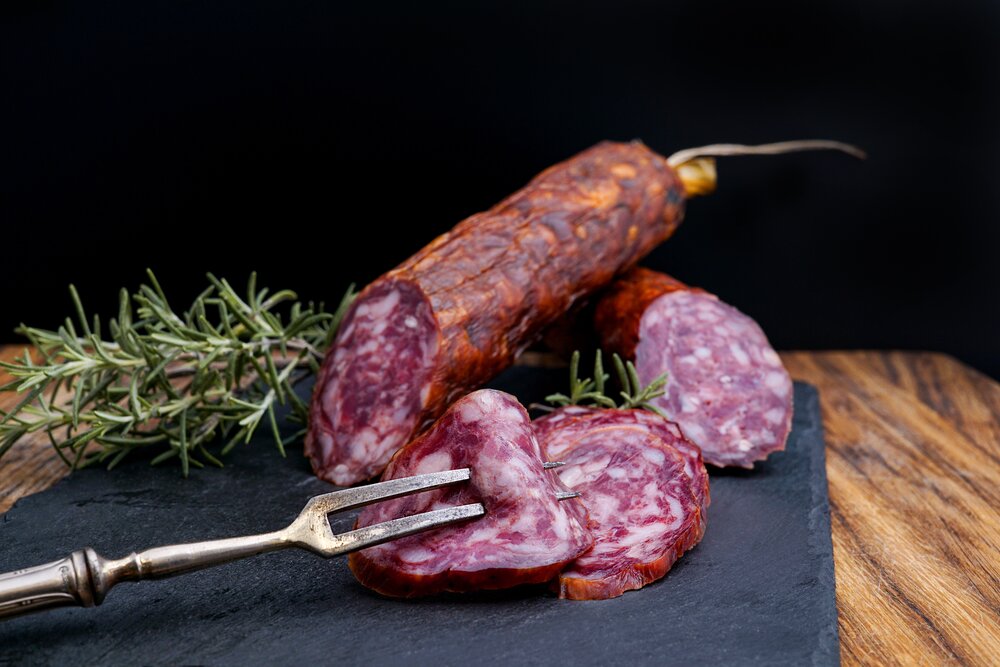 NYC BEER WEEK OPENING BASH
February 22 | 12pm-10pm | $115+
Brooklyn EXPO Center, 72 Noble Street, Brooklyn, NY 11222
"NYC Beer Week is back! We want you to join us for the festivities. It kicks off on Saturday, February 22, 2020 with our NYC Brewers Guild hosted festival. Opening Bash 2020, the best party in the city! It is a unique opportunity to spend time with the people who make the beer in your glass. Meet and speak with the brewers! This is an unlimited sampling festival. Your ticket gets you in to taste beers with brewers and brewery teams from over 75 different breweries. In addition to a collab 4pk to take home, VIP tickets include an early entry hour with limited attendance, and access to exclusive specialty pours during VIP hour." – NYC Beer Week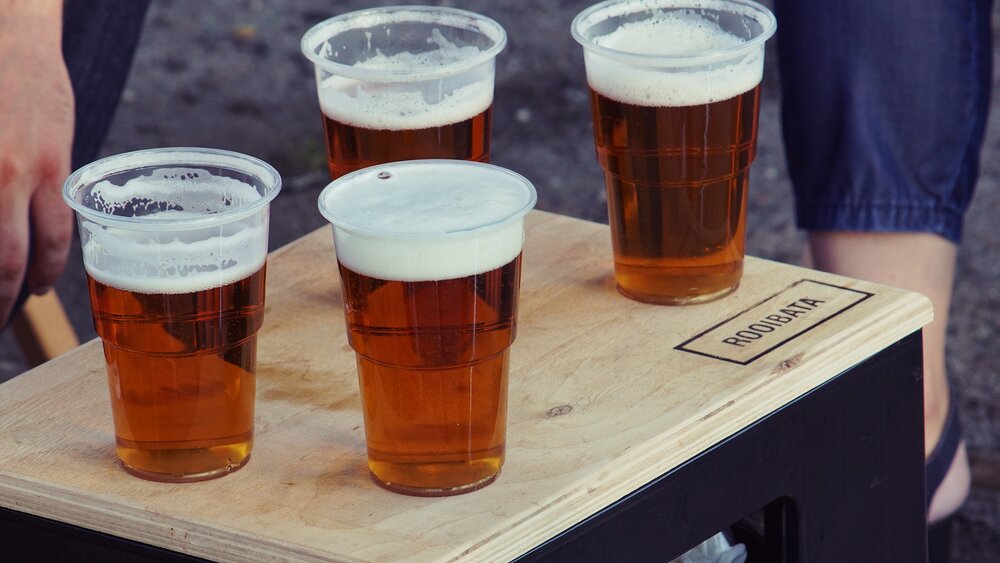 SECRETS OF NEW YORK TOUR
Saturdays | 11am-2pm | $49
Financial District & Battery Park City in Manhattan
Join the 5-star rated Secrets of New York tour. Learn secrets of the city that have never been revealed in Sarah's videos. It is the perfect way to spend a Saturday and discover more about the city you live in, or are visiting. You'll travel through hidden passageways, hear fascinating true stories of the area, and learn secrets from the city's origins. You'll see a WWII biplane parked on a skyscraper roof, pieces of the Berlin Wall, a hidden elevated park with an epic city view, and where the largest concentration of gold in human history is kept, plus much more! You do not want to miss this one-of-a-kind experience.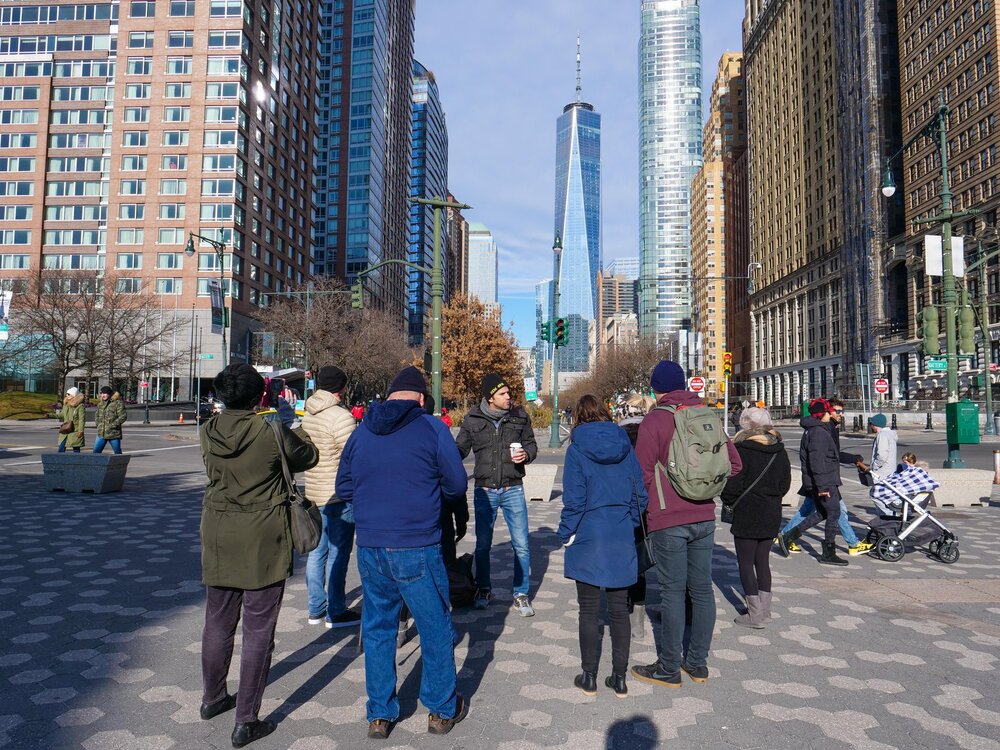 MUSEUM/ART EXHIBITIONS
GUGGENHEIM COLLECTION: BRANCUSI
Now – April 12 | $25
Solomon R. Guggenheim Museum, 1071 5th Avenue, NY, NY 10128
"The Guggenheim is showcasing its rich holdings of the work of Constantin Brancusi (1876–1957). In the early decades of the twentieth century, Brancusi produced an innovative body of work that altered the trajectory of modern sculpture. His aspiration to express the essence of his subjects through simplified forms and his engagement with non–Western European artistic traditions led to new stylistic approaches. In addition, his mode of presentation, which equally emphasized sculpture and base and in which works were shown in direct relation to one another, instead of as independent entities, introduced new ways of thinking about the nature of the art object." – The Guggenheim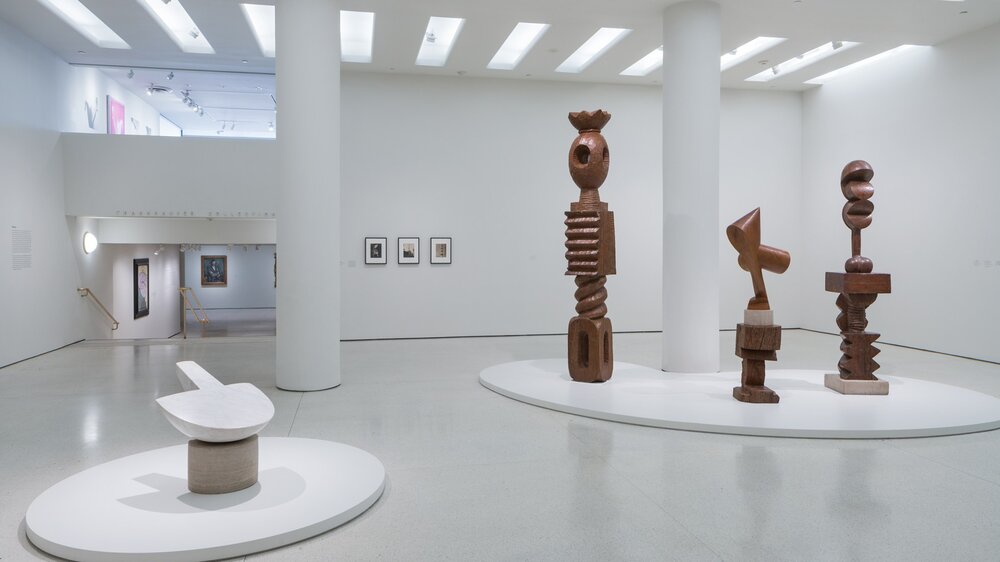 45 STORIES IN JEWELRY: 1947 TO NOW
Now on exhibit | $18+
Museum of Arts and Design, 2 Columbus Circle, NY, NY 11001
"This exhibition highlights the Museum of Arts and Design's contributions to the field's advancements and contextualizes the bold experimental practices of its most compelling artists within the key historical moments that ultimately broadened the scope and reach of art as a wearable medium. Selected by an advisory committee to represent significant developments in art jewelry since the mid-century, the featured pieces showcase jewelry artists for whom anything can serve as inspiration—from a material or found object to the pressing social and political issues of our time. Unlike costume and precious jewelry, it is the concept that takes center stage in these works." – MAD
https://www.instagram.com/madmuseum/?utm_source=ig_embed
ENTERTAINMENT
72 MILES TO GO…
Now – May 3 | $79+
Laura Pels Theatre, 111 West 46th Street, NY, NY 10036
"Seventy-two miles. That's the space between a recently deported mother in Nogales, Mexico and her husband and children in Tucson, Arizona. It's distance measured in the graduations, anniversaries, and countless daily moments they spend apart—but also in the love that keeps them together, no matter where they are." – 72 Miles To Go
THE HEADLANDS
Now in Previews | $30+
Lincoln Center Theater, 150 West 65th Street, NY, NY 10023
"In The Headlands, Henry (Aaron Yoo) is an amateur sleuth and true crime aficionado who sets out to solve the ultimate case: the unsolved murder of his father. Using his memories and the family stories he was told as a child growing up in San Francisco, Henry begins an investigation through a labyrinth of secrets and deceptions that leads him to question those closest to him. The Headlands is a contemporary noir that explores the stories we tell ourselves and the fallibility of the mind." – Lincoln Center Theater