The Florida Keys are the ultimate vacation destination. There are countless islands, beaches, diving and snorkeling adventures, fishing, a vibrant arts and culture scene, plus, amazing restaurants. All of this makes the Keys the perfect vacation spot, with something for everyone. You can relax and unwind or embrace your adventurous side and try activities you normally wouldn't. If you're ready and excited to travel again, this guide shares all the best things to do, eat, see, and experience in the Florida Keys!
Be sure to visit fla-keys.com for more to do and see in the Keys!
ROBBIE'S MARINA
Islamorada – 77522 Overseas Hwy, Islamorada, FL 33036 | $2.25+
Voted the number one attraction in the Keys, you must visit Robbie's Marina! They are home to the world-famous tarpon feeding and there are over 100 tarpon in the waters. Admission to the dock is $2.25 per person (once per day). Each bucket of fish is $4.00 (5-8 fish per bucket). Robbie's also offers plenty of activities such as fishing, jet-skiing, snorkeling, parasailing, kayaking, paddle boarding, and much more!
Also featured at Robbie's Marina is The Hungry Tarpon Restaurant. They serve breakfast, lunch, and dinner with extensive menus, along with an impressive drink menu with plenty of cocktails, frozen cocktails, margaritas, and beers/wines to choose from.
Robbie's Marina truly has something for everyone and is definitely a must-do!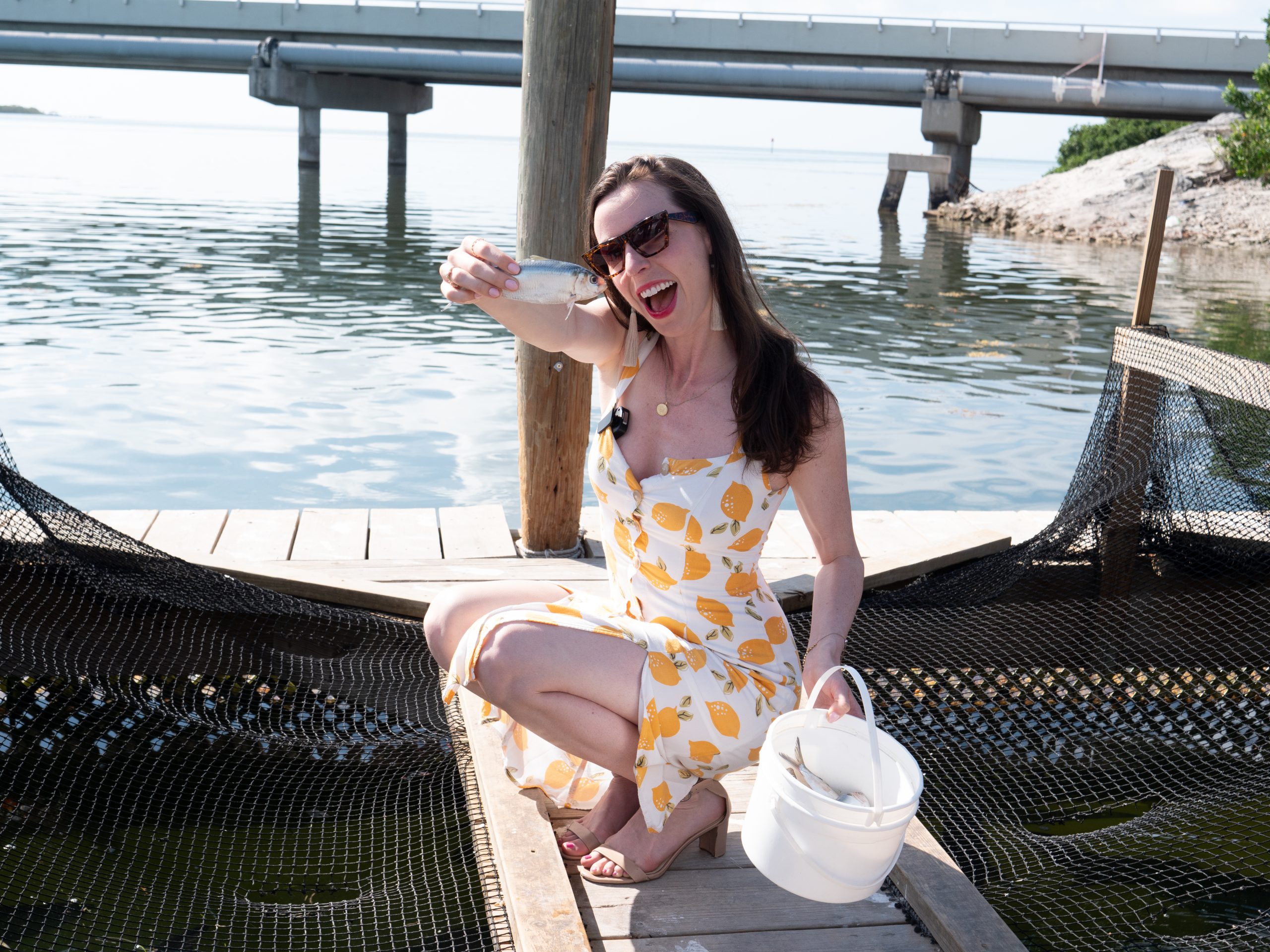 BAHAMA VILLAGE
Bahama Village is only a 12-block area, but is distinct with its colorful buildings, great restaurants, and of course, really good shopping! Plus, there are architectural and historical monuments to check out in the area such as Blue Heaven Restaurant and Ernest Hemingway House. You can also enjoy water views from the Key West Lighthouse.
BLUE HEAVEN RESTAURANT
Key West -729 Thomas St, Key West, FL 33040 | $12-25+
Blue Heaven is located in historic Bahama Village and is one of the most casual of Key West restaurants offering traditional Key West dining. Blue Heaven has indoor & outdoor dining, live entertainment and American, Caribbean and vegetarian cuisine. The al fresco dining is done Key West style with canopies of tropical foliage, improvised art, and a sail strung between trees providing shade. Blue Heaven has lush, laid back vibes, making it an enjoyable place to dine. You will even find roosters, chickens, and cats roaming the premises and they are almost as famous as the delicious food.
ERNEST HEMINGWAY HOME AND MUSEUM
Key West -907 Whitehead St, Key West, FL 33040 | $16
Ernest Hemingway, one of the greatest American novelists of all time, loved the Keys so much that he decided to buy a house. It was built in 1851 with a Spanish Colonial style constructed of native rock from the grounds. The home was in great disrepair when the Hemingways took ownership. The massive restoration and remodeling they undertook in the early 1930s turned the home into the National Historical Landmark that thousands of tourists visit and enjoy today.
Ernest Hemingway Home and Museum is truly magical in a very lush environment. The home has a unique and extraordinary feature that was the first ever done in the Keys. This extraordinary feature is the pool! It was built in the 1930s, at a time when nobody had pools in Key West – it was the only pool within 100 miles! The cost at the time was a staggering $20,000 and with inflation, would cost $319,825 today! The exorbitant construction costs once prompted Hemingway to take a penny from his pocket, press it into the wet cement of the surrounding patio, and announce jokingly, "Here, take the last penny I've got!" Have some fun and see if you can find the penny! (Hint: it's still embedded between flagstones at the north end of the pool).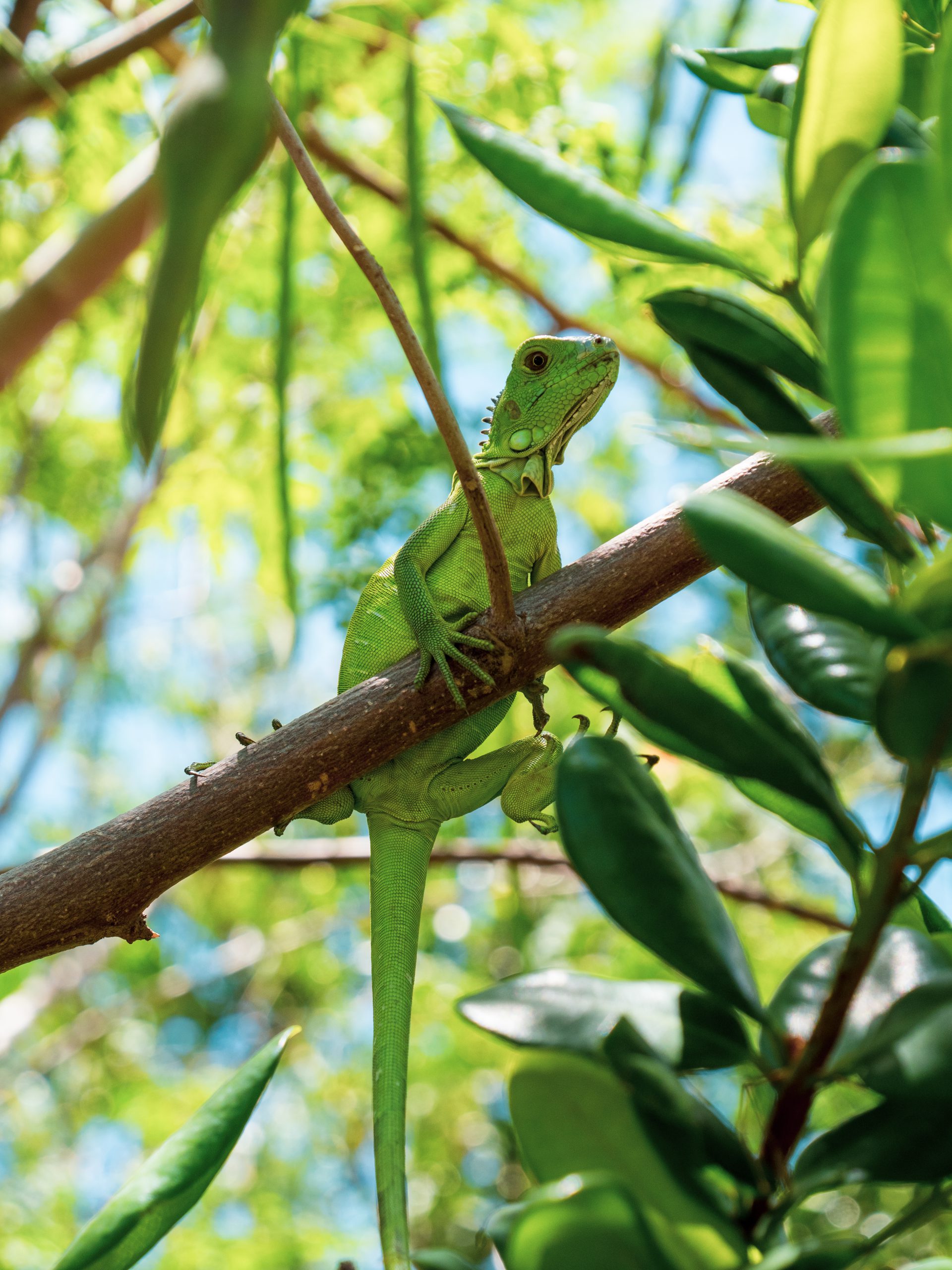 KERMIT'S KEY LIME SHOPPE
Key West – 200 Elizabeth St, Key West, FL 33040 | Pies $38.95+, Dining $4.50-$23.95
Kermit's Key Lime Shoppe is famous for, you guessed it, their key lime pie! Kermit is a local celebrity in Key West for his key lime pie. You can have traditional key lime pie, coconut key lime pie, and even strawberry key lime pie! And, for extra indulgence, you must try Kermit's slice of key lime pie on a stick, dipped in Belgian chocolate! You will find anything and everything you can think of that has key lime at Kermit's Shoppe. The cafe serves traditional breakfast fare all day and American classics for lunch and light fare.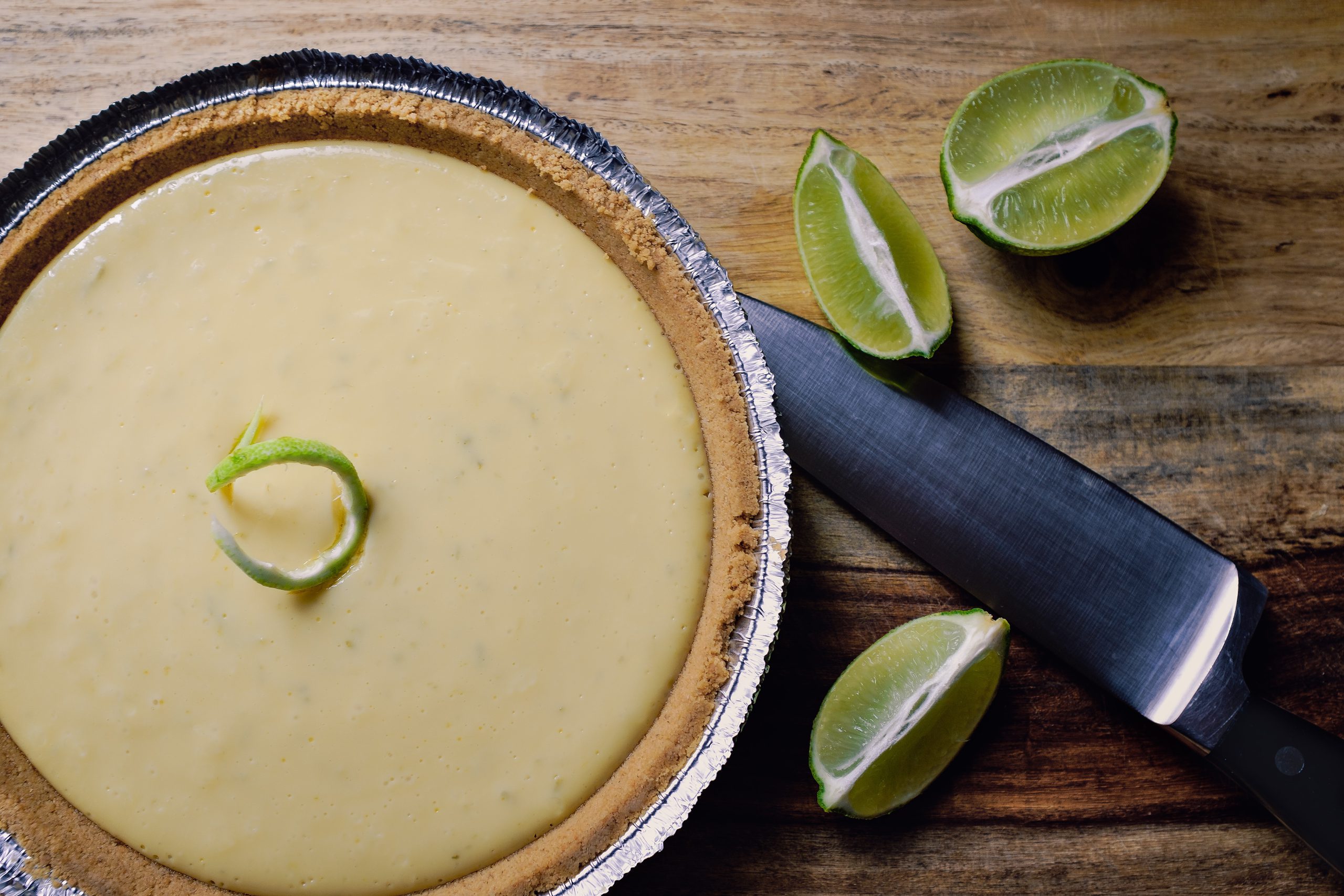 THE LAGOON ON GRASSY KEY
Marathon – 59300 Overseas Hwy, Marathon, FL 33050 | $54+
The Lagoon on Grassy Key is a boutique water-sports resort featuring a hotel, a restaurant, a bar, and wakeboarding! Keys Cable Park was created for teaching locals and visitors alike to enjoy a variety of board, wind, and paddle sports. The Lagoon on Grassy Key is really unique in that everything is sustainable and they grow everything right on the grounds.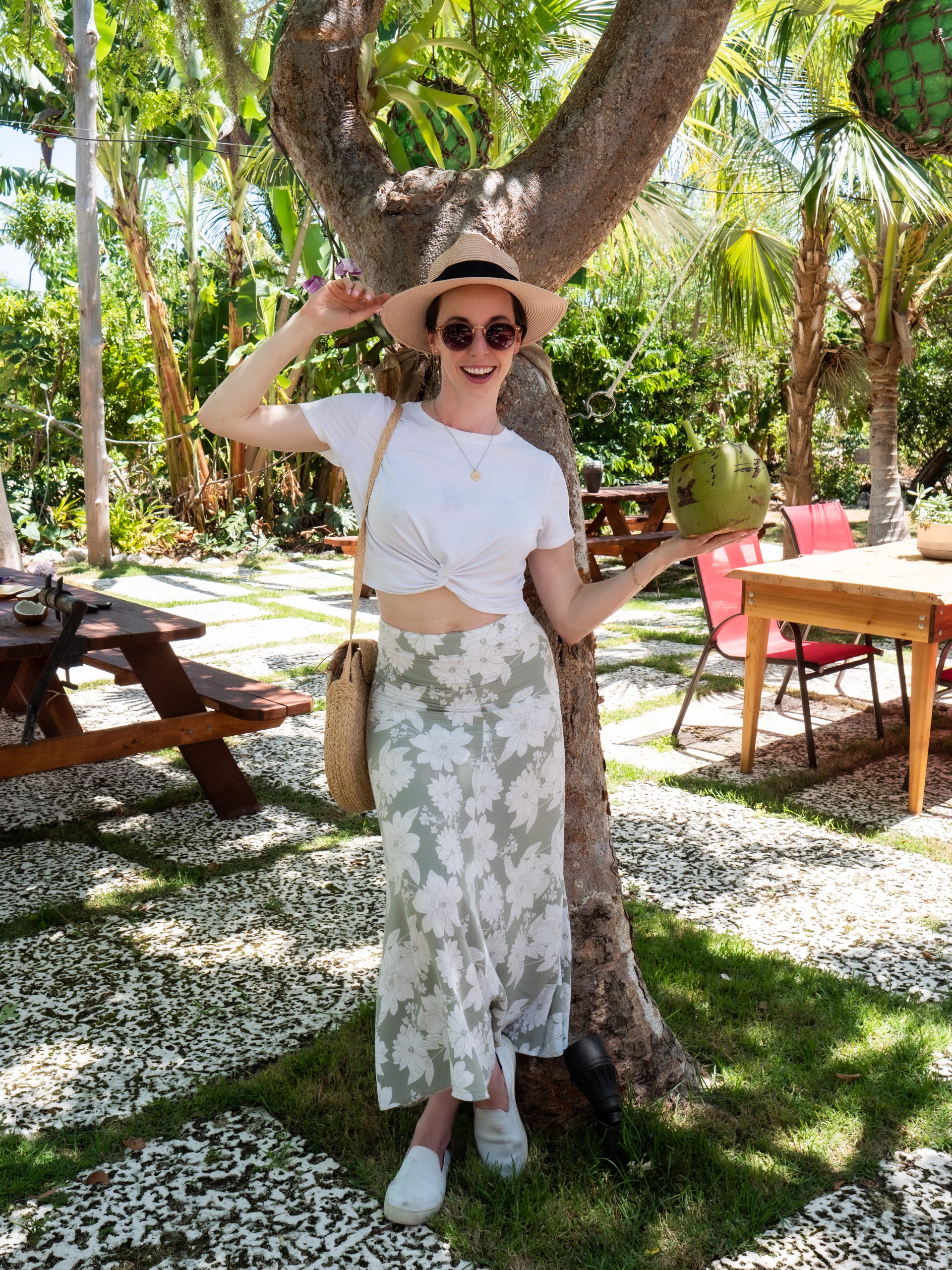 DOLPHIN WATCH AND SNORKEL WITH HONEST ECO
Key West -231 Margaret St., Key West, FL 33040 | $99+
Honest Eco is best known for their Dolphin Watch and snorkel trips, which stand out because of their focus on the needs of both the animals and the guests. No trip to Key West would be complete without this experience! Founded in 2014 by Biologist Billy Litmer, Honest Eco's goal is "to Spread the Value Of Conservation". To work towards this mission, Honest Eco uses Sustainable Nature Tours, Community Outreach and Leadership within the industry. They are leaders in sustainable, mindful Eco Tours. Honest Eco is unique because they designed and built one of the first Lithium-Ion hybrid Electric charter boats in the United States, from scratch! The boat has been in use since 2019 and has increased the quality of the Honest Eco experience while decreasing their environmental impact.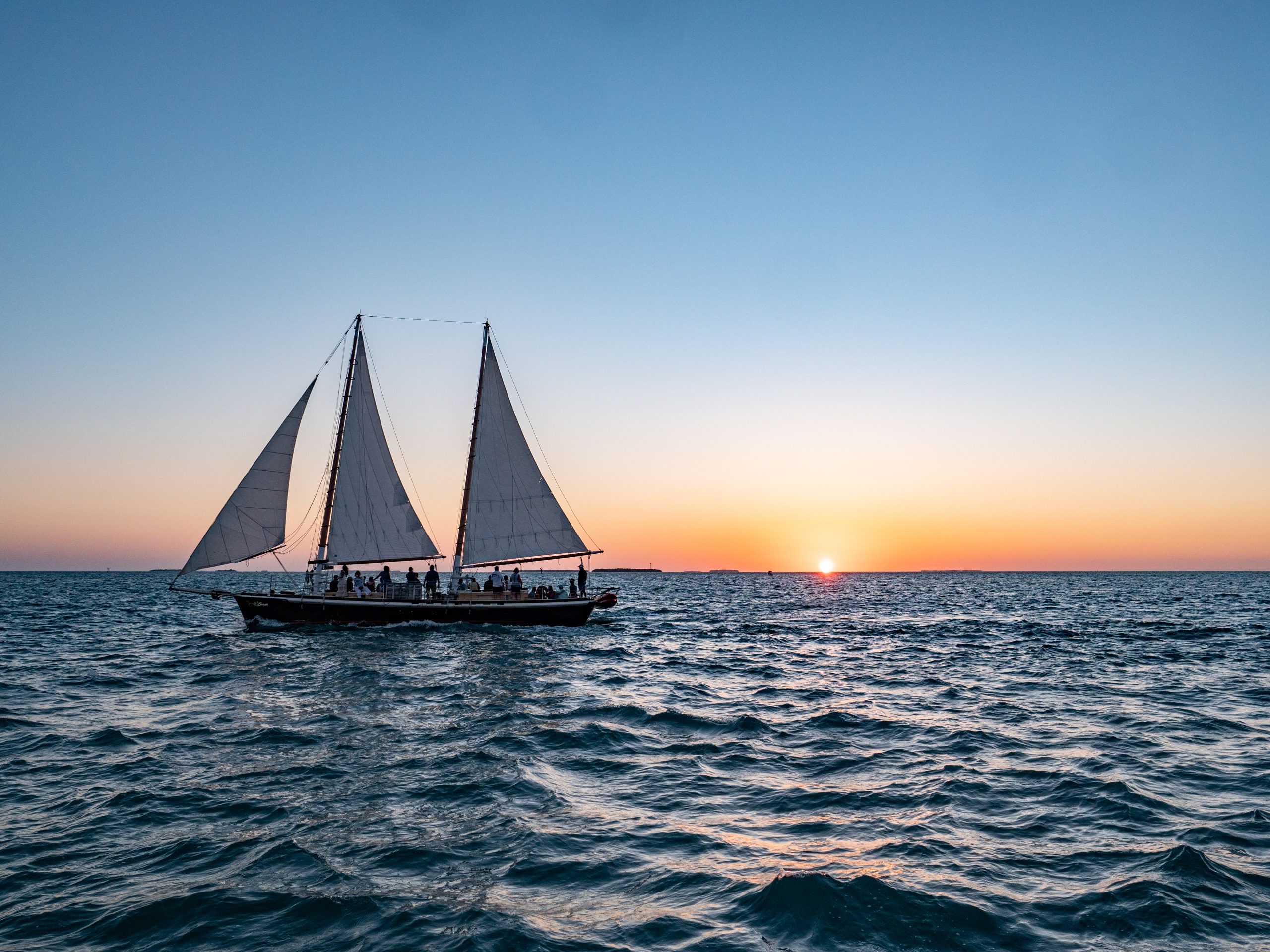 TURTLE HOSPITAL
Marathon – 2396 Overseas Hwy, Marathon, FL 33050 | $27+
The Turtle Hospital has a very large conservation effort and you can learn a lot about turtles. There are tanks with rehabilitated turtles along with turtles currently undergoing rehabilitation. The Hospital which opened in 1986, has four main goals: 1) rehab injured sea turtles and return them to their natural habitat, 2) educate the public through outreach programs and visit local schools, 3) conduct and assist with research aiding to sea turtles (in conjunction with state universities), and 4) work toward environmental legislation making the beaches and water safe and clean for sea turtles. The Hospital has successfully treated and released over 1500 sea turtles since opening its doors. On your visit, you can feed some rehabilitated turtles and you can even adopt a turtle!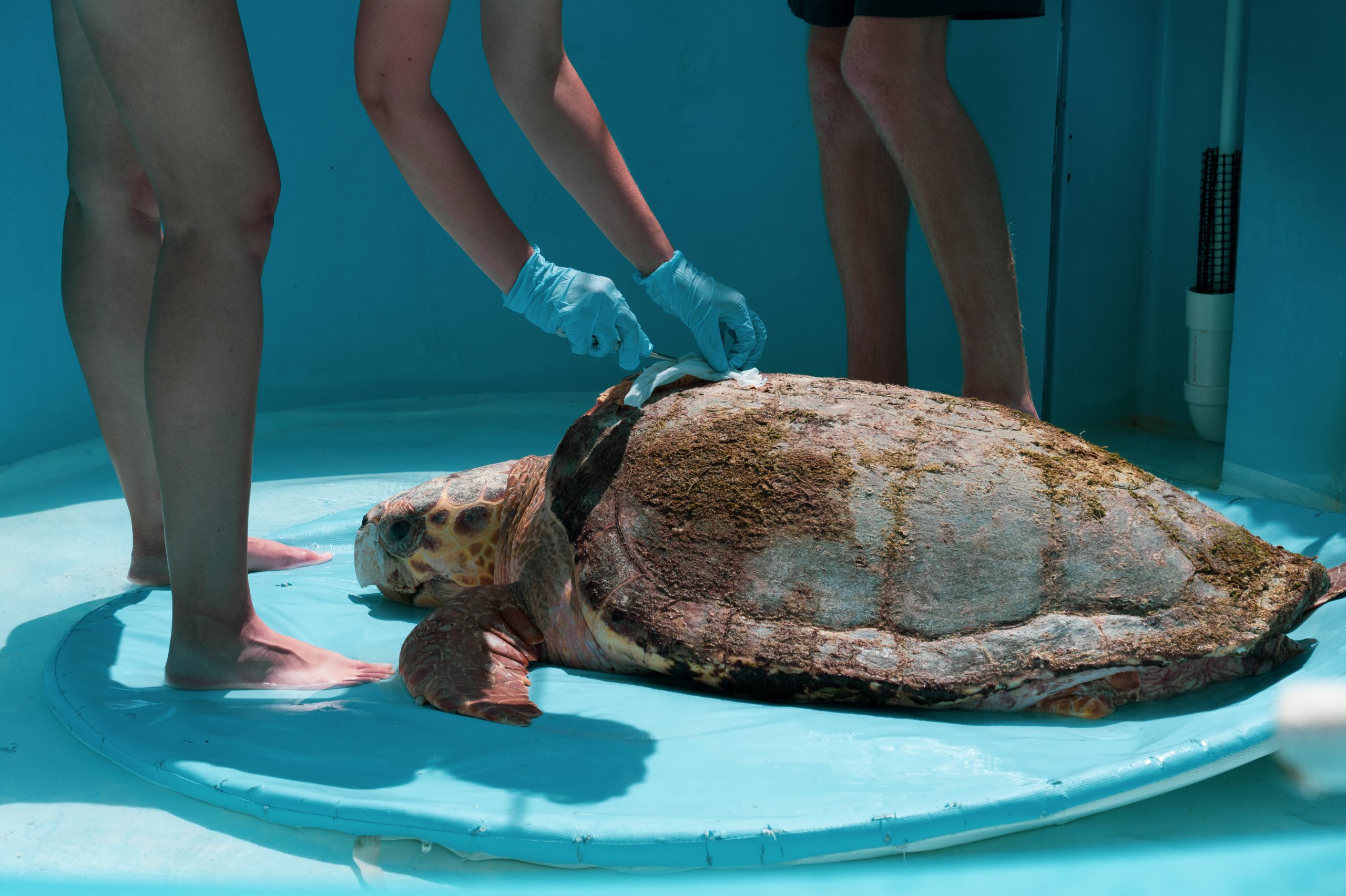 FLORIDA KEYS BREWING CO.
Islamorada – 81611 Old Hwy, Islamorada, FL 33036 | Beers $6, Flights $12
Florida Keys Brewing Co. is a local hotspot. When visiting a local brewery, a flight is the perfect way to sample a few of the different local beers. In addition to the selections for your flight, they have brewed over 150 types of beers and always have 20 on tap! The owner recommends trying the Run Aground Brown. Started in 2015, Florida Keys Brewing Co are the Upper Keys' first microbrewery. Brewery tours are available and you can enjoy your beer flight in the taproom, which is decorated with thousands of bottle caps from breweries all over North America and Europe. You can also admire the artwork from local artists, play some games in the beer garden, or relax and listen to music.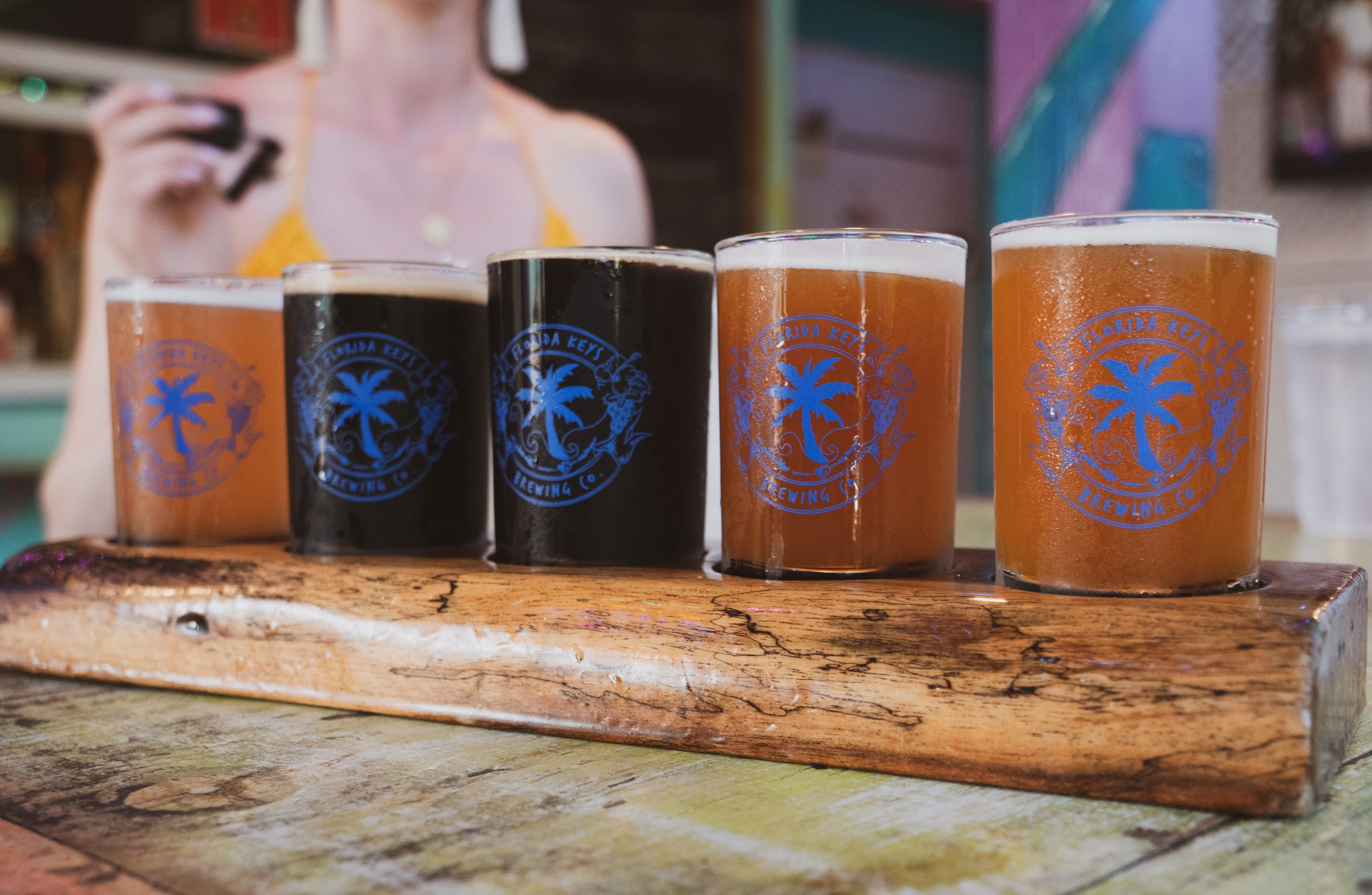 CHEF MICHAEL'S
Islamorada – 81671 Overseas Hwy, Islamorada, FL 33036 | $40+
Chef Michael's is an upscale, fine dining restaurant. If you are looking to try hogfish that is cooked to perfection, then look no further! They also serve prime steaks and "dock-to-dish" seafood. Chef Michael's offers indoor and outdoor seating and is the perfect place to celebrate your first or last night of vacation, a special occasion, or have a romantic date night!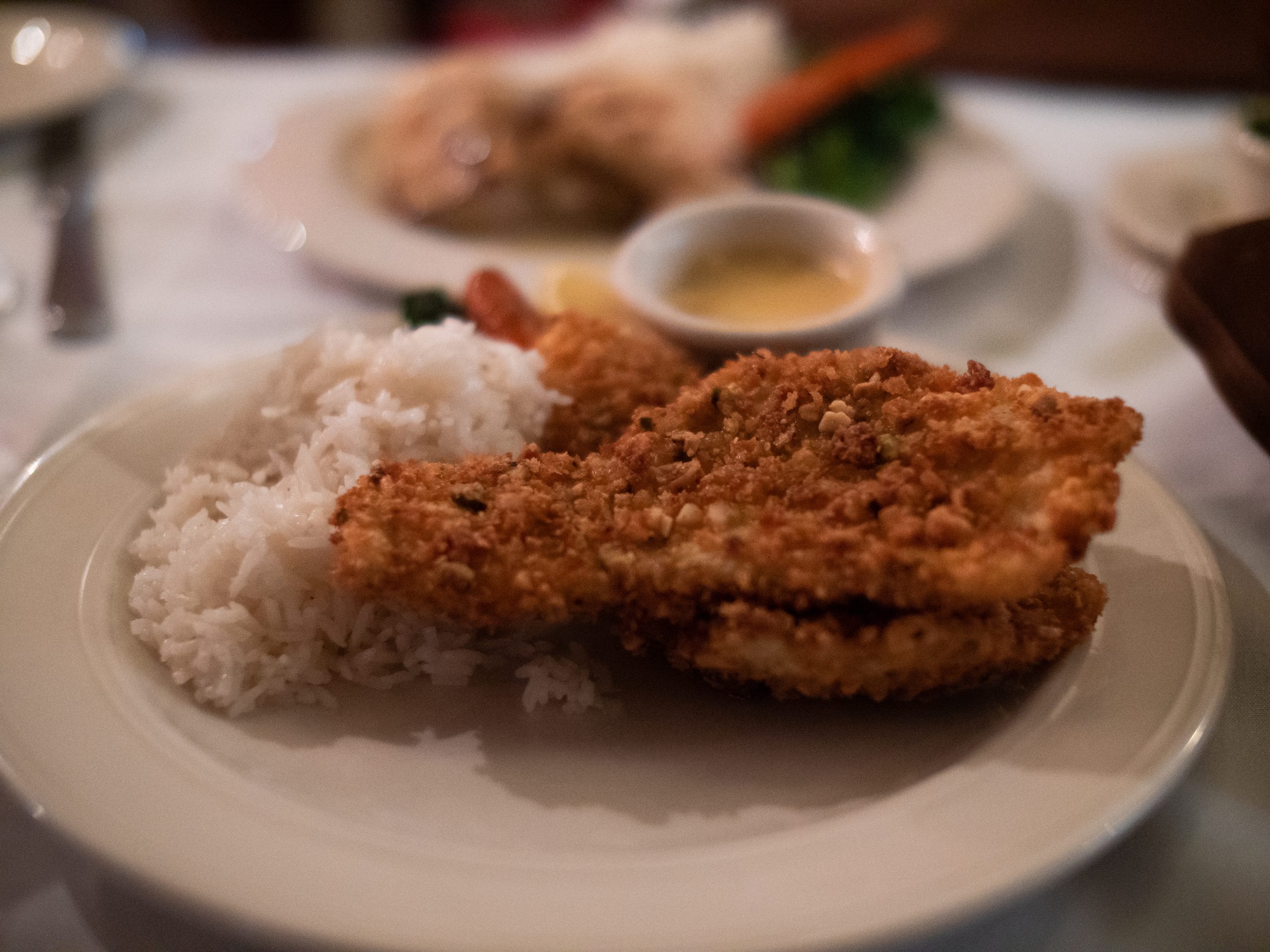 KIMPTON WINSLOW'S BUNGALOWS
Key West – 725 Truman Ave, Key West, FL 33040 | $327/night
Kimpton Winslow's Bungalows are situated on lush and beautiful grounds. The hotel is comprised of multiple, gorgeous historic homes, making no guest room designed the same. The bungalows are named after landscape painter Winslow Homer. He spent winters in Key West around the turn of the 19th century. You can wander down brick walkways and through vibrant greenery where you can stop and play a game of corn hole. Then, you can snap a photo at their "Instagram Tree"—all on grounds that were once covered in fruit groves. And, one of the best amenities is that there are 3 outdoor pools!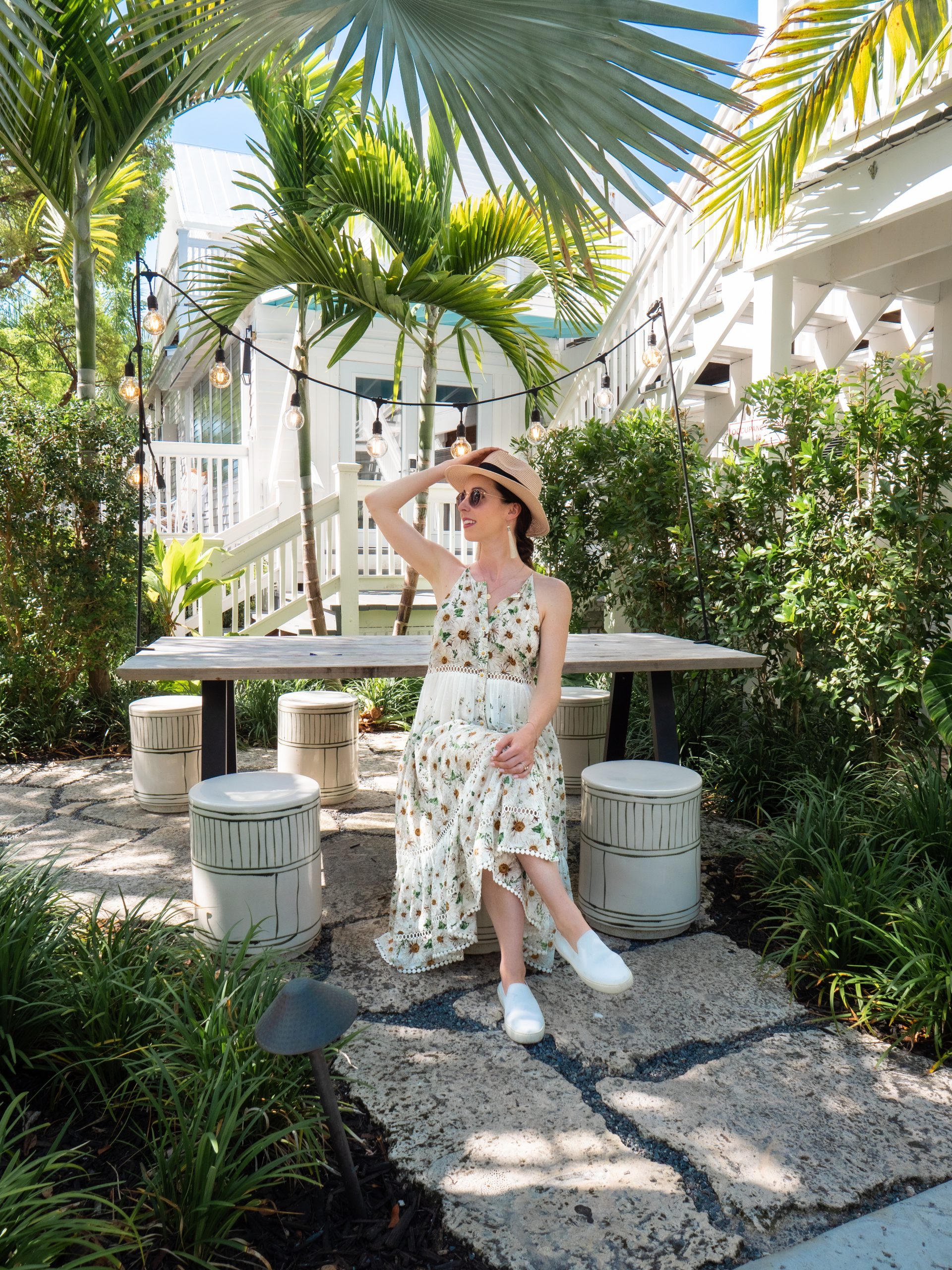 ISLANDER RESORT
Islamorada – 82100 Overseas Hwy, Islamorada, FL 33036 | Oceanside Rooms $526/night
Islander Resort is an Islamorada icon and is absolutely picturesque and beautiful! Situated on 24 acres of beach and bay property, you will have the most stunning views. There are 2 saltwater pools, water-sports right from the dock, and plenty of other activities for all ages! There are beautiful oceanside rooms and suites that overlook Islamorada's largest beachfront and their Bayside Villas are townhome-style accommodations that are perfect for long vacations and group getaways. You can also enjoy fresh seafood and island fare at one of two restaurants on the property.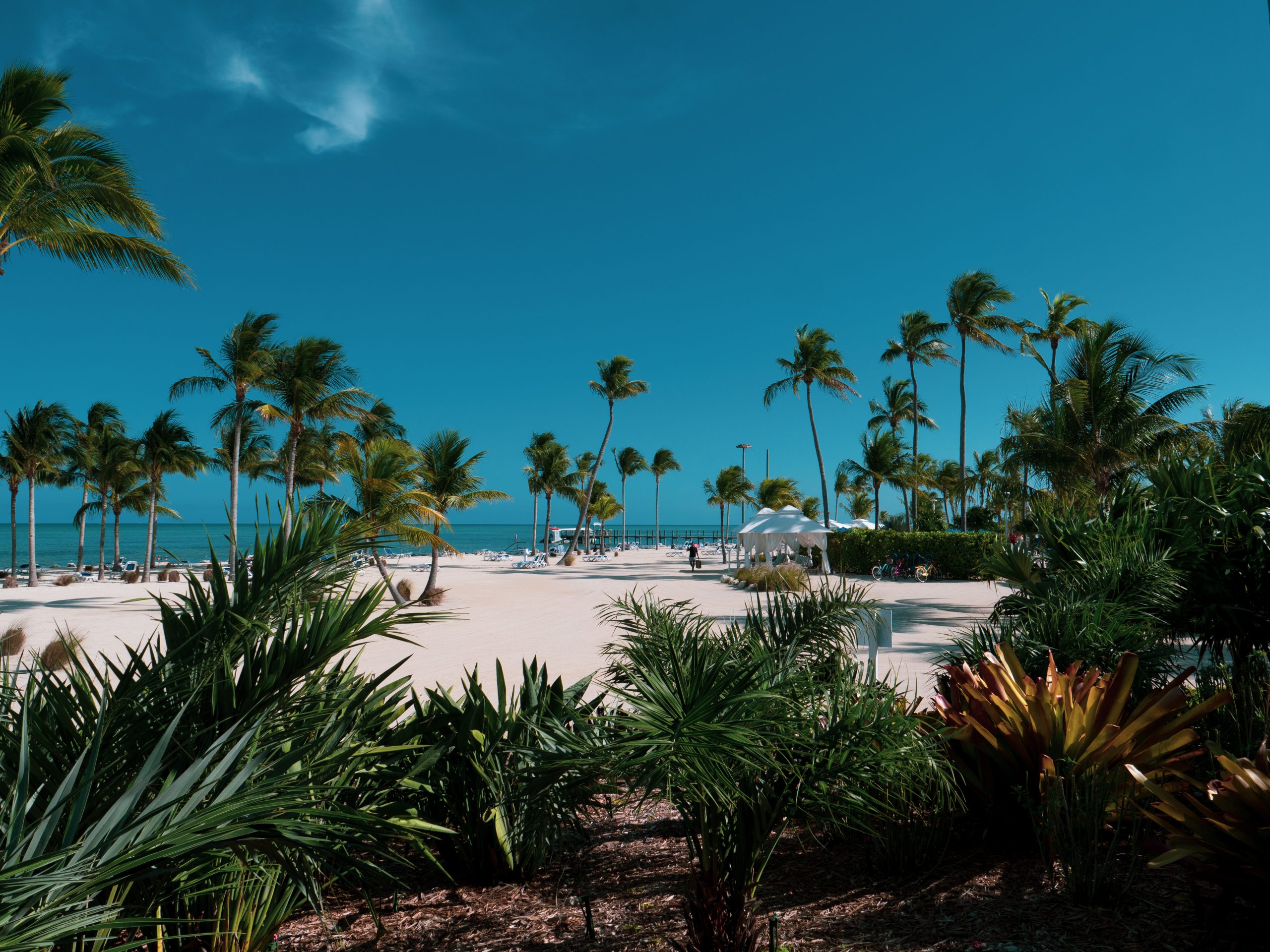 In conclusion, these are the best attractions, places to stay, places to dine, and things to do and experience in the Florida Keys. So, if you've been looking for the perfect place to vacation post-pandemic, look no further than the Florida Keys! I hope this guide gets you ready for some serious fun in the sun! Safe travels!
For even more visitor tips and things to do in the Florida Keys, visit fla-keys.com
Visiting Tampa, Florida too? Check out my travel guide on it!