(Islenski Barinn)
FACTS
What: Icelandic Bar – Local cuisine & drinks in Iceland
Price: $30 per person average
Time: Lunch or Dinner spot – Sun-Thurs 11:30am-1:00am, Fri – Sat 11:30am-3:00am
Directions: Ingólfsstræti 1a 101 Reykjavík, Iceland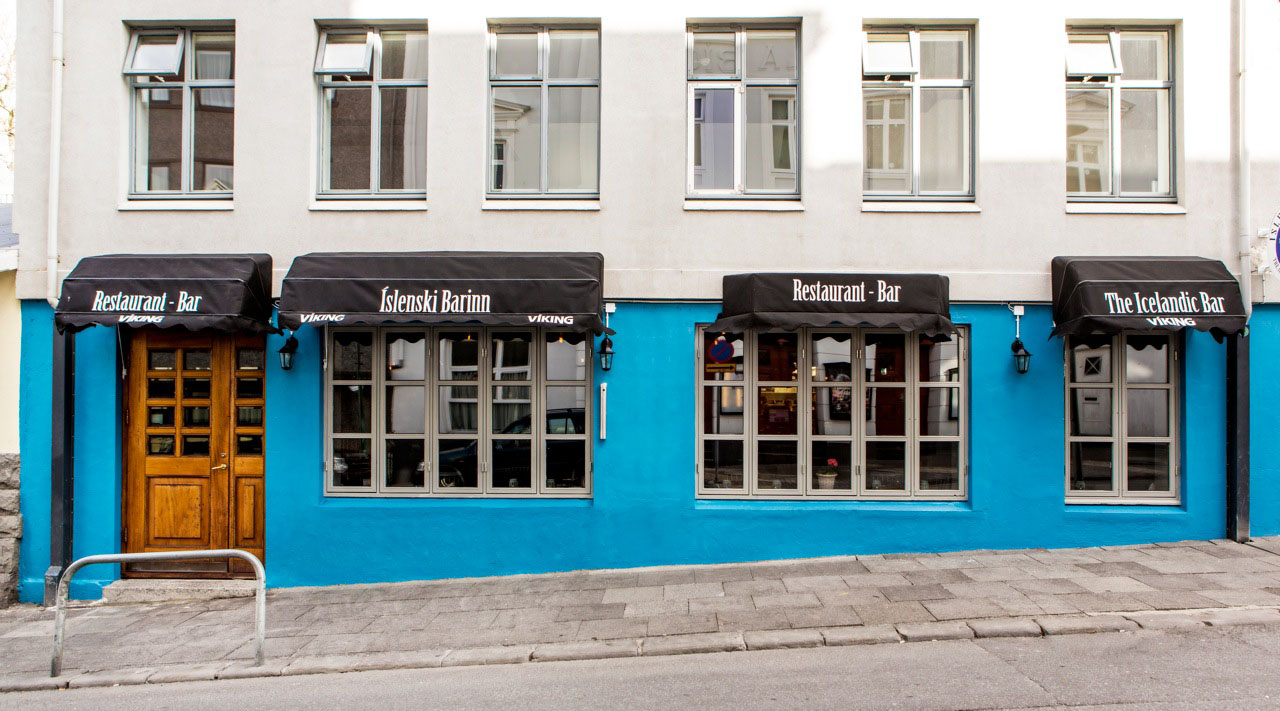 OUR EXPERIENCE
Icelandic Bar- doesn't sound so unique does it? Sounds like a generic bar with your standard sub par bar fair (I just came up with that, I'm really proud of myself. I'll need to trademark that. I'll speak with my manager later.)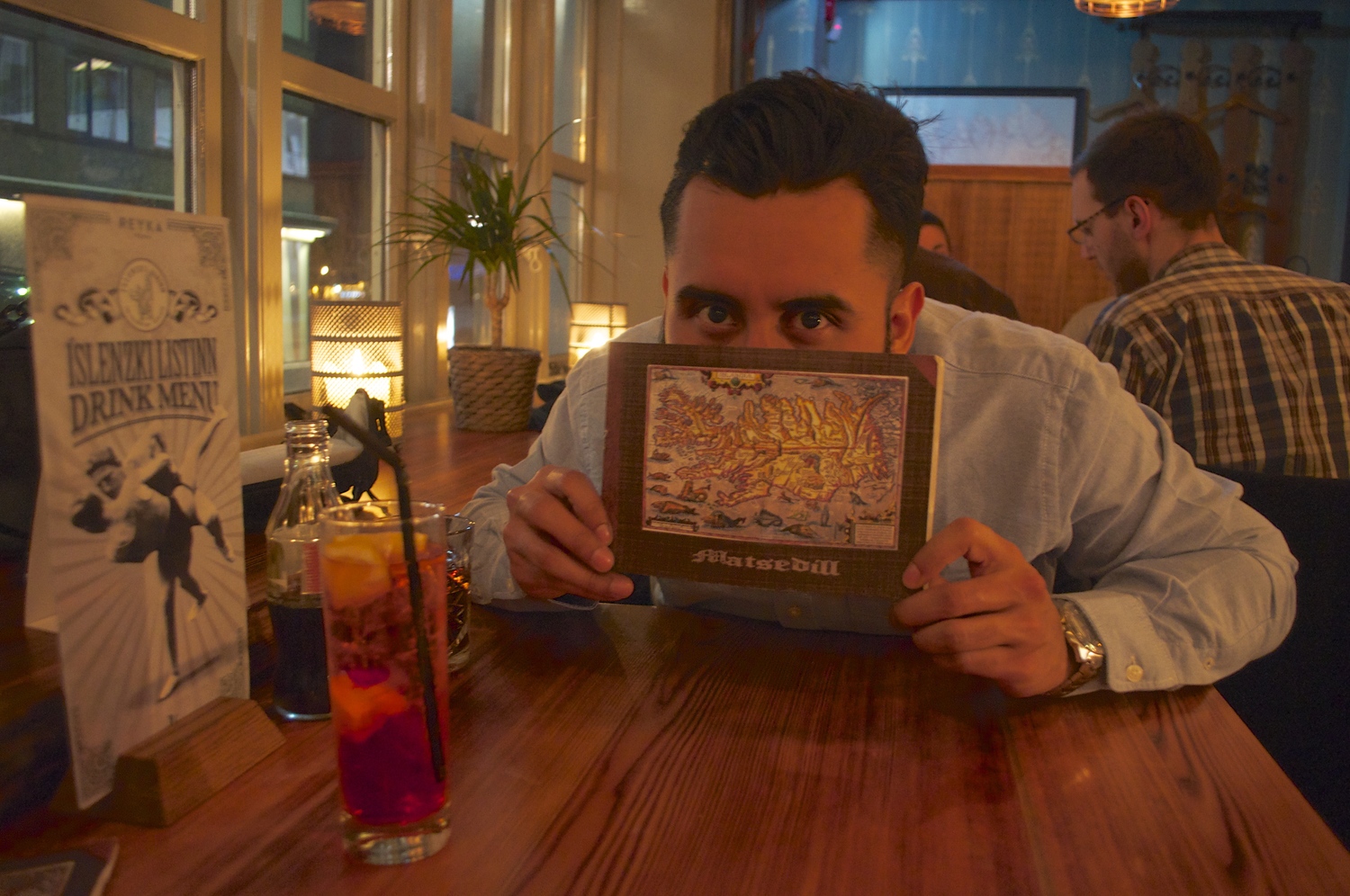 Perhaps you can spend your time trying to come up with a few better names, but as for me, the name of the bar is not a simple reflection of what they actually had to offer. The Islenski Barinn has to offer plenty of local brews, no not the caffeinated kind, but the one that makes you feel like a Viking inside, a variety of pick and match dishes, and only the freshest ingredients. I could tell you that our experience there was definitely unique and well worth the time.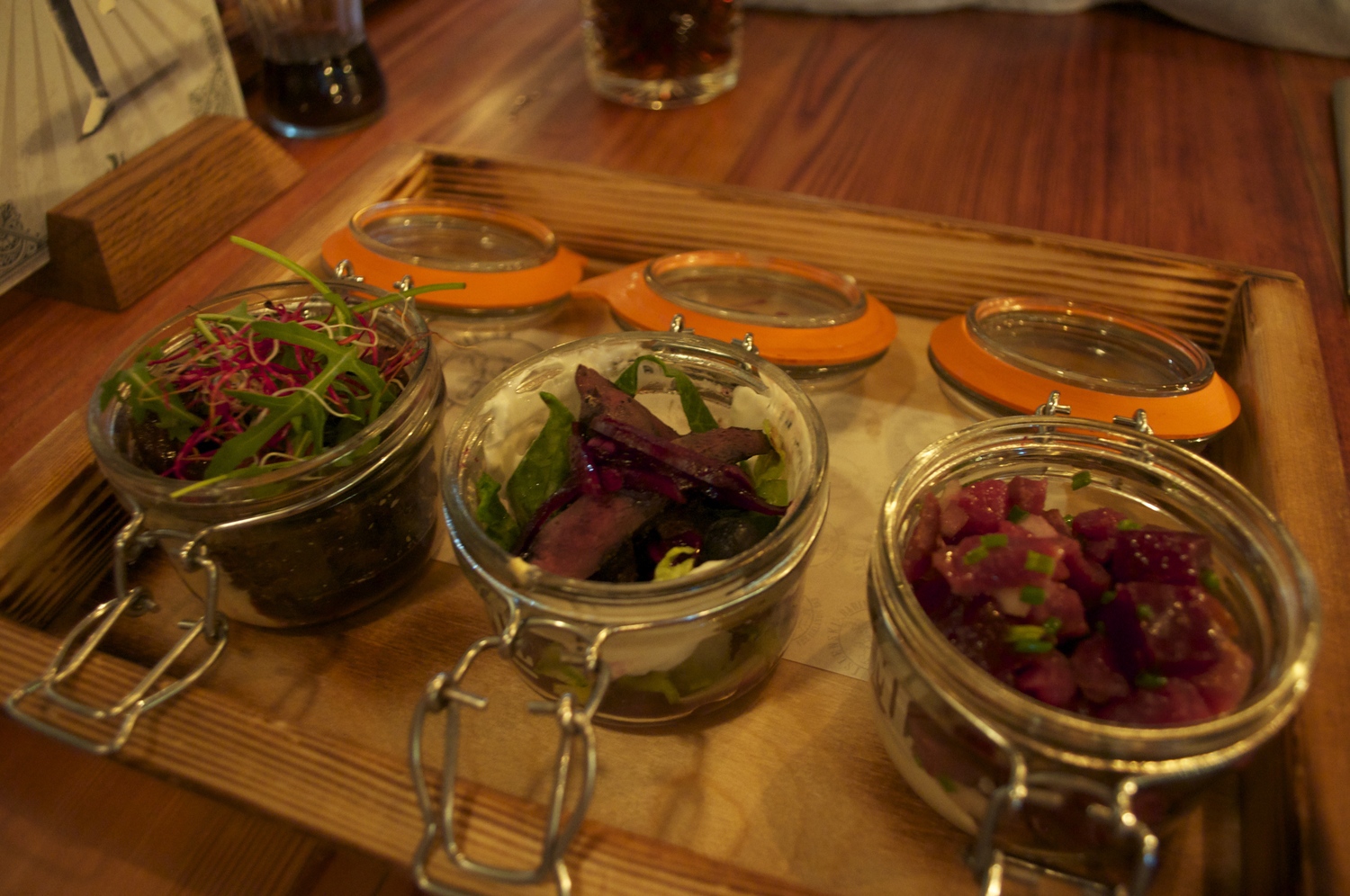 Some of you may not know this, but I have this strange kept in obsession with hot dogs. Any kinds of hotdogs are delicious, even the ones that they sell on the corner by Bryant Park and run you about $5 for a hot dog and a crusty bun. But I digest, (see what I did there?) if you love hotdogs as much as me and just happen to be in Reykjavik, then sit yourself down and get this "Not Dog" and beer pairing.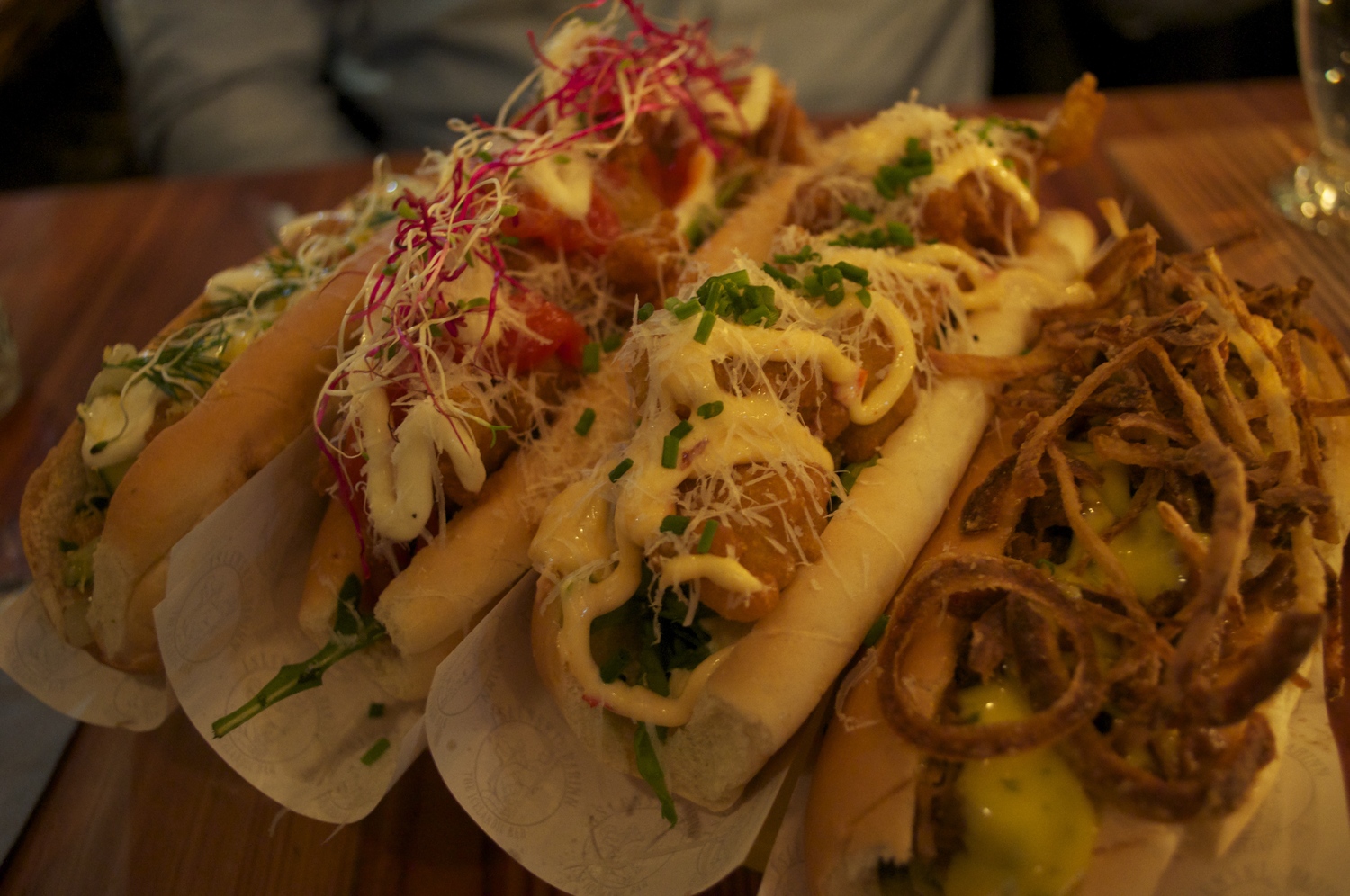 The first dog was the Salmon tartar with capers, cucumber, onion, lemon & horseradish. Now, expect a lot of items that are the menus to come from the sea. Salmon in a bun with its accompaniments really made this a unique kind of 'dog.' Tartar was delicate and fresh, and the capers paired well since they added a nice pickled taste to the salmon. Great texture came also from the cucumber and onion, while the lemon and horseradish provided that kick that took this dish up a level.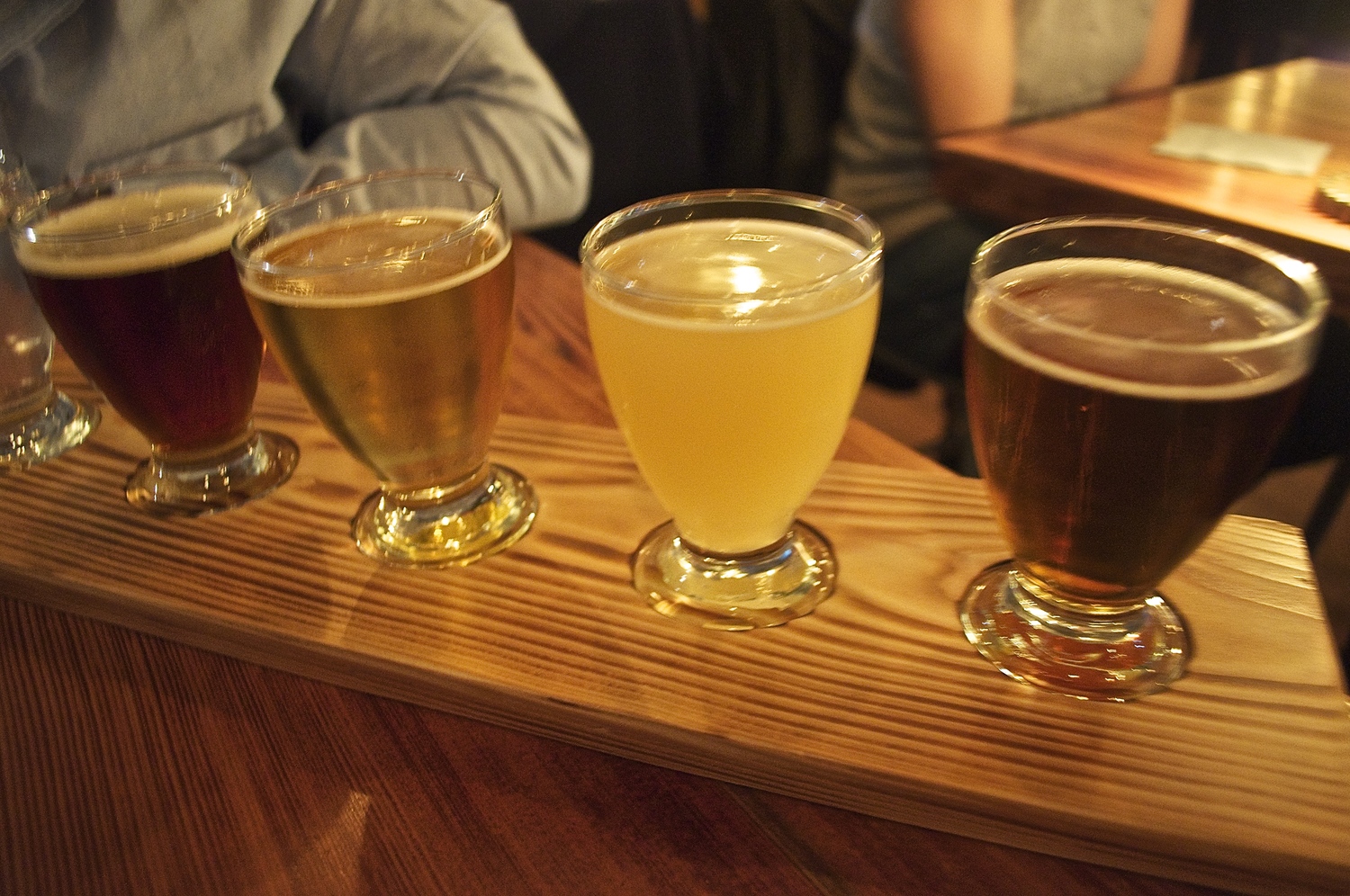 The next dog was the deep fried shrimps and spicy mayonnaise. Garnished very simply, this dish had a great balance of texture with the crispy and soft shrimp, and the mayonnaise added a bit of heat without being so overwhelming. The following "dog" was Addi's Icelandic lobster (friend langoustine), which had a strong seafood flavor but at the same time was sweeter than your typical lobster (after all, the langoustine is a smaller version of a lobster!)
Next, the lamb & béarnaise "dog" with pickled cucumber & crispy onion was fantastic. The béarnaise sauce is rich (a lot like hollandaise), but aromatic since it has shallots and tarragon in it. The crispiness of the pickled cucumber and the crispy onion (let your mouth water now) were also one of my favorite textures that went with this meal.
Overall Icelandic Bar has a great atmosphere, friendly waitstaff, and delicious food. It's a local hot spot that you don't want to miss if you're in Iceland. In addition, we contacted our friends at Íslenski Barinn and they informed us that the following beer pairings are suggested:
Salmon tartar with capers, cucumber, onion, lemon & horseradish
Beer: Viking lager
Deep fried shrimps with spicy mayonnaise
Beer: Pils Organic
Addi's Icelandic lobster "dog" – deep fried langoustine
Beer: Einstök Pale ale
Lamba- og Bernes pylsa með súrum gúrkum og stökkum lauk
Beer: Viking stout