By: Stefanie DiMartino
Are you looking to move? Is your dream to live in NYC? New York City is the second most expensive city with San Francisco being the first. NYC may not be the best budget-friendly location, but as someone who has lived in 4 out of the 5 boroughs, and in Westchester, I have learned tips and tricks to help you save money. Want to see my apartment tour? Click here.
WATCH MY VIDEO BELOW FOR MY STRATEGIES ON BUDGETING AND GETTING THAT NYC APARTMENT.
Want to learn my experience of getting an apartment here? Then watch my YouTube series where I bring you behind the scenes with real estate agent Phillip Salem.
TIPS:
MOVE DURING WINTER
Most people move during the summer, so rent prices are higher. If you plan to move during the winter months, prices can be slightly lower and can save you money throughout the year.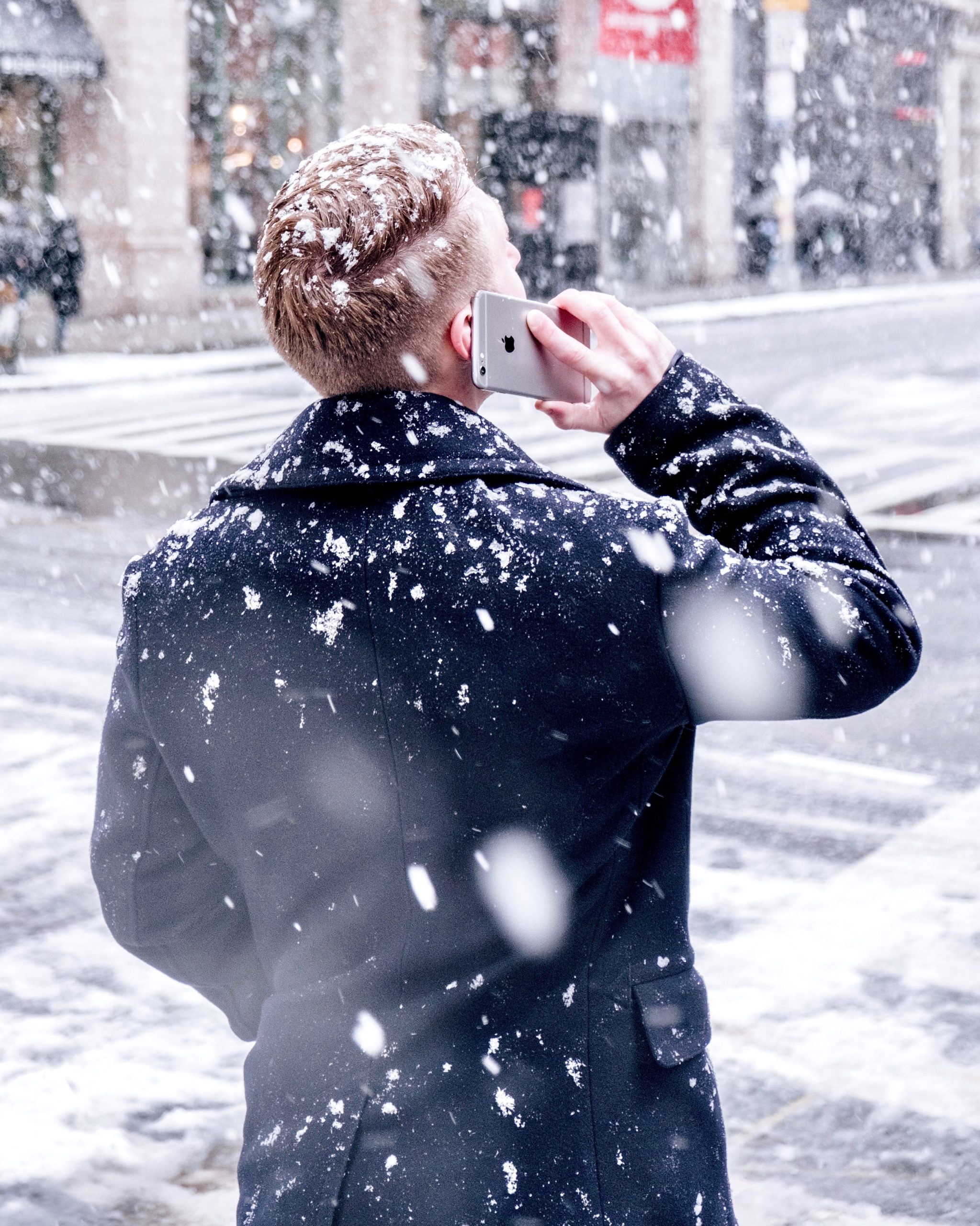 USE OUTPOST CLUB
Having patience is very important during your apartment search, especially if you are moving from another place and plan on living in NYC long-term. One solution is to rent a temporary housing situation while you are apartment hunting in the city. Finding an apartment online without looking at it in person is the worst thing you can do! So I highly recommend using OutPost Club.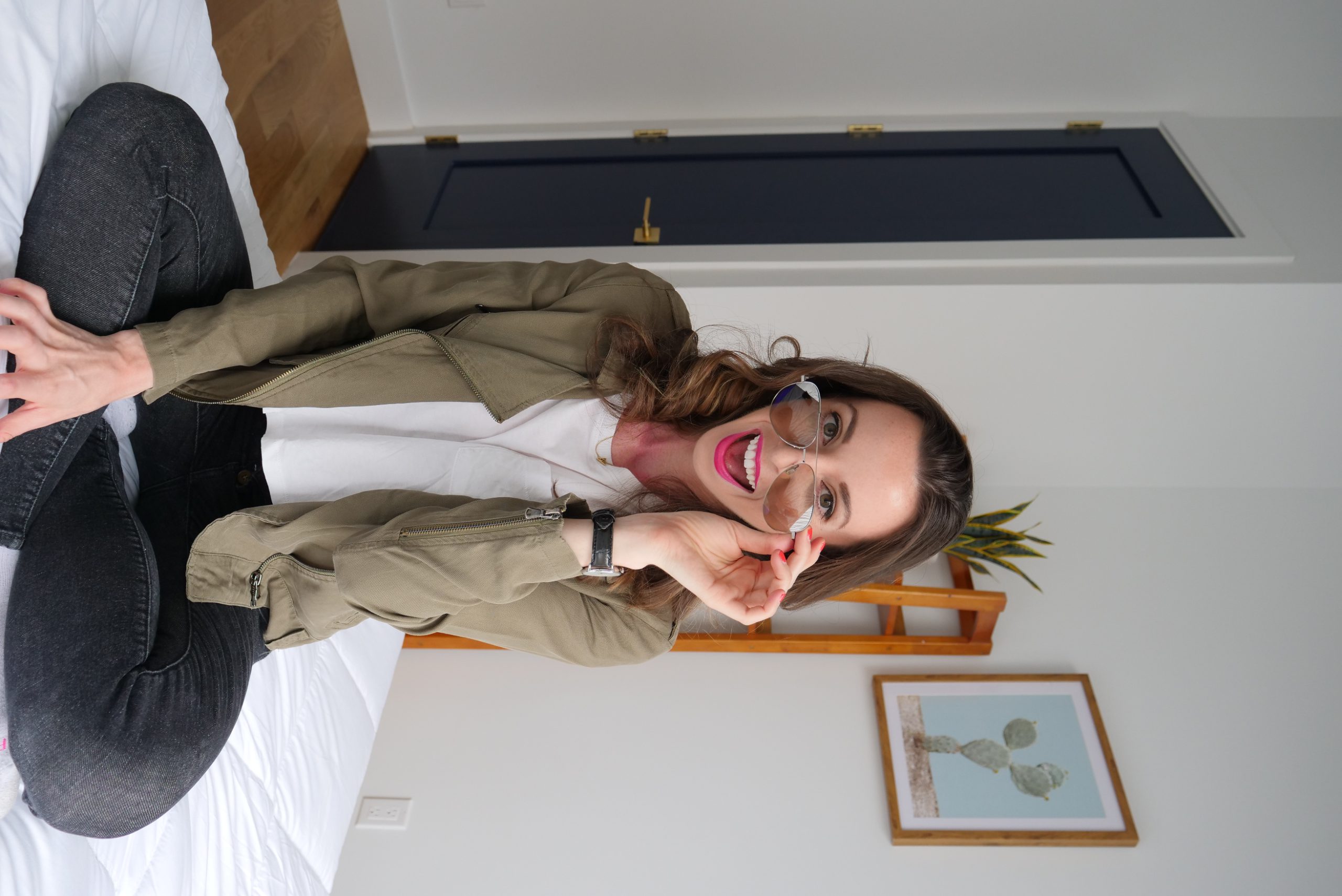 OutPost Club is a co-living situation, perfect for if you do not have somewhere to stay short-term. The entire apartment building is rented to anyone who needs short-term housing. They offer private rooms and shared rooms. We used OutPost Club located in South Williamsburg (Brooklyn), and the price for a one bedroom, private room was $1,920, an $830 savings in comparison to the $2,750 average one bedroom cost in NYC.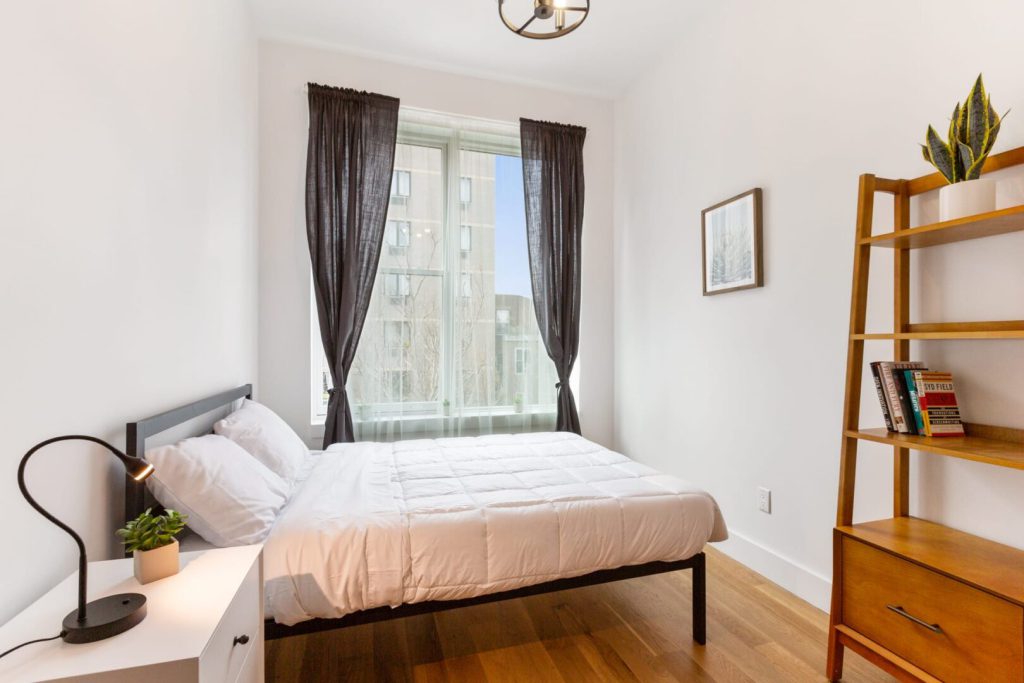 What I love the most about OutPost Club is that there is a sense of community right away. This is especially important if you are moving here and don't know anyone. The South Williamsburg location has an outdoor space, rooftop, and backyard terrace with a bonfire. They offer events and social meetings and another plus is that everything is ready for you at move-in. You get a super comfortable memory foam bed, memory foam pillows, and sheets.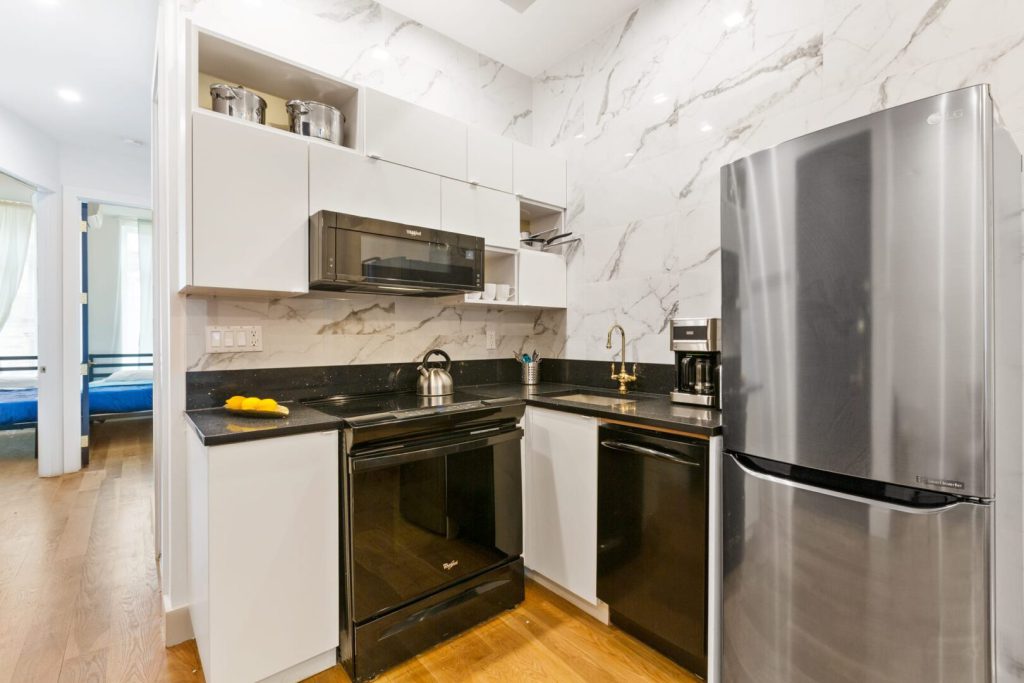 There is also a fully stocked kitchen, washer and dryer, laundry detergent, television, Chromecast, Internet, and a co-working space. The building is also very safe with security 24/7 in all common areas. A maid also comes weekly. This really is a perfect situation if you are just settling in and planning to stay in New York, are a student, or if you are moving for a job and need an apartment. They offer several locations throughout Manhattan, Brooklyn, and Queens.
Use code "SARAHFUNKY" to get $100 off your stay of 2 months or more!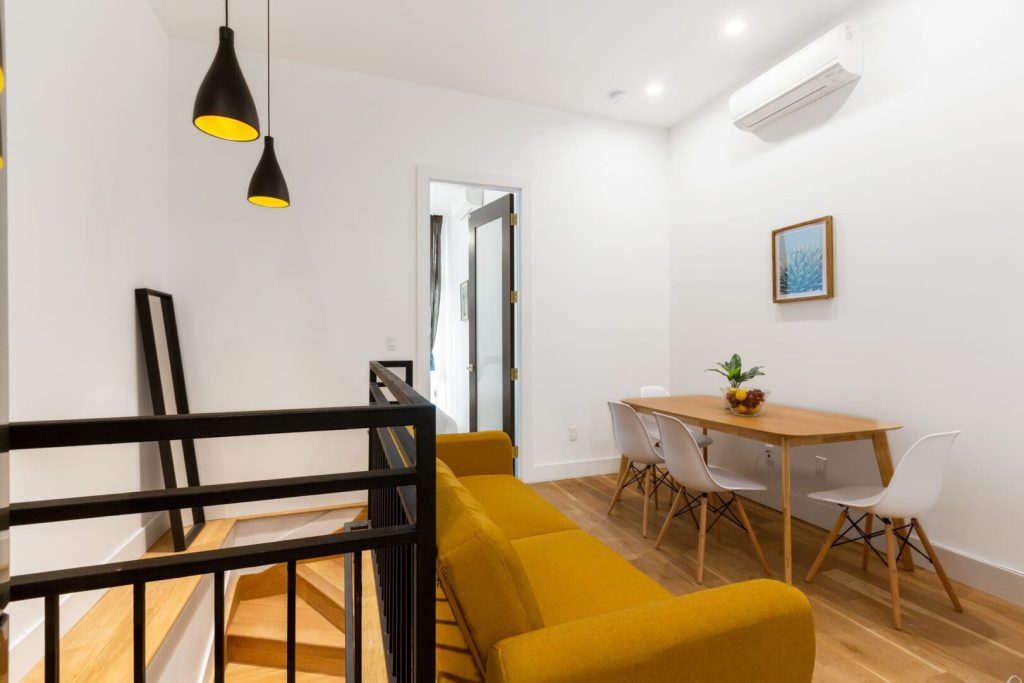 LIVE OUTSIDE OF MANHATTAN
If you are on a budget, living in Manhattan is not the best option unless you are okay living in a small space with lots of people. It is fine to want to live in Manhattan, but make sure to budget for that and know that living outside of the city, you get more space at a cheaper price. Manhattan you will end up with a smaller space and a higher rent price.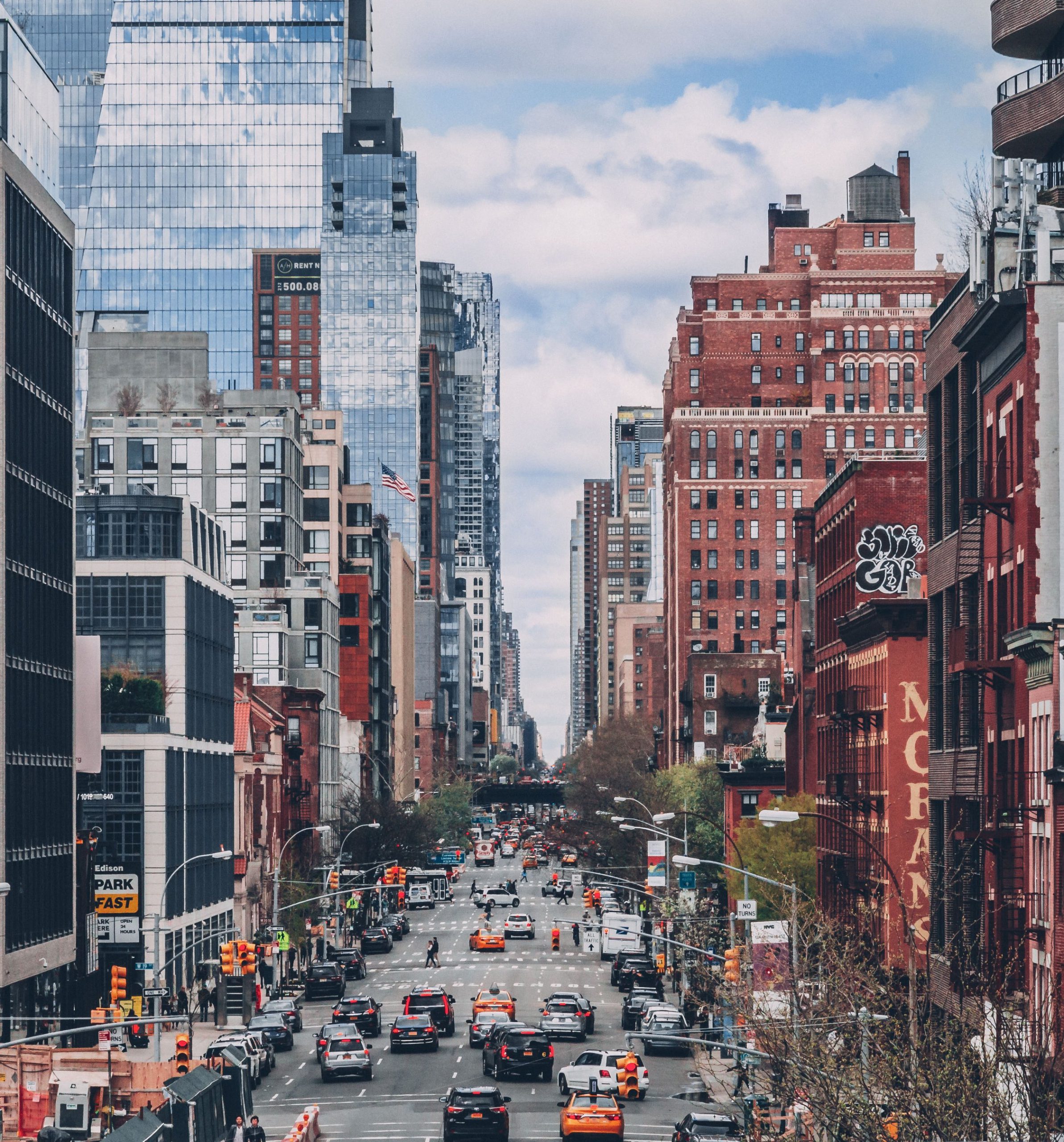 The two areas with the lowest rent prices in Manhattan are the East Village and the Upper East Side. The lowest price for a one bedroom is around $2,750. The most expensive areas in Manhattan are Tribeca, Chelsea, and the West Village. The lowest price for a one bedroom in one of those areas is around $3,700, which is definitely on the expensive side.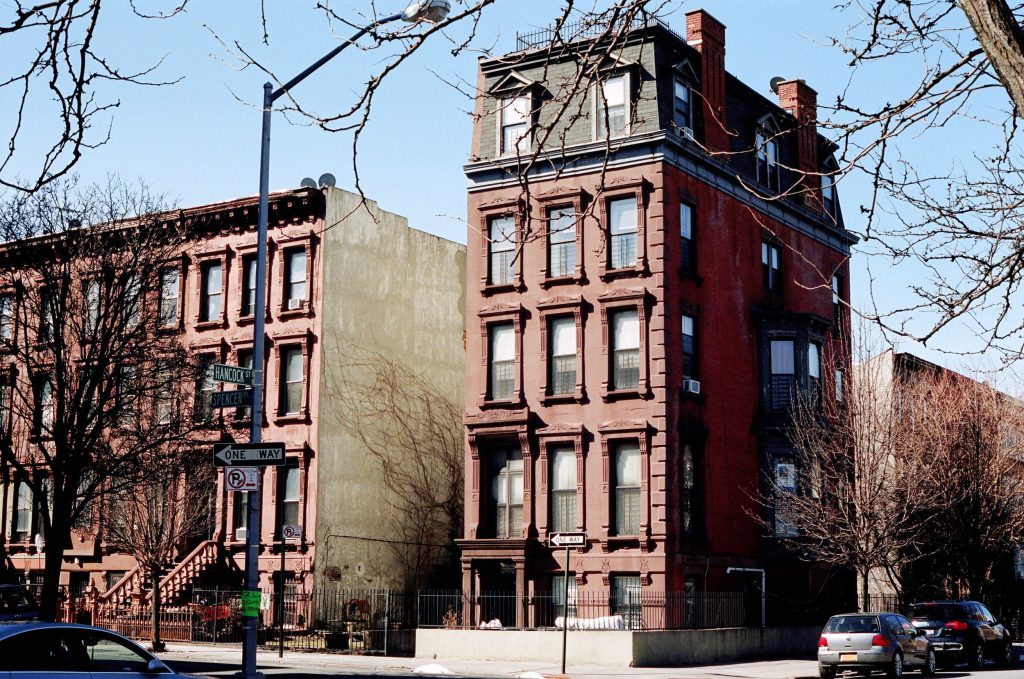 I like to use a site called Zumper. It features maps of Brooklyn and Manhattan areas, divided in sections by average rent price. This helps determine areas to look in for certain price points. I recommend using the Brooklyn and Manhattan map, which also shows two areas of Queens that I've lived in – Astoria and Long Island City. Astoria has a great international restaurant scene and the biggest Greek population, which means amazing Greek cuisine! Astoria is a diverse area filled with people from all over the world.
AVOID BROKERS
Brokers typically charge a fee of 12-15% which equals the cost of annual rent. Avoid paying an extra fee by searching for "no fee, no broker" apartments. You can save money by searching for apartments on the following search engines: Craigslist, Zumper, StreetEasy, and Renthop. There is a lot of competition in the NYC apartment market, so if you find a place you love on one of these sites, make sure you put your name down right away.
GET A STUDIO
Another way to save money is by getting a studio. This is perfect for a single person, someone living with a significant other, or someone open to sharing a space. A studio is $500 cheaper per month than a one bedroom on average, which is an easy way to save.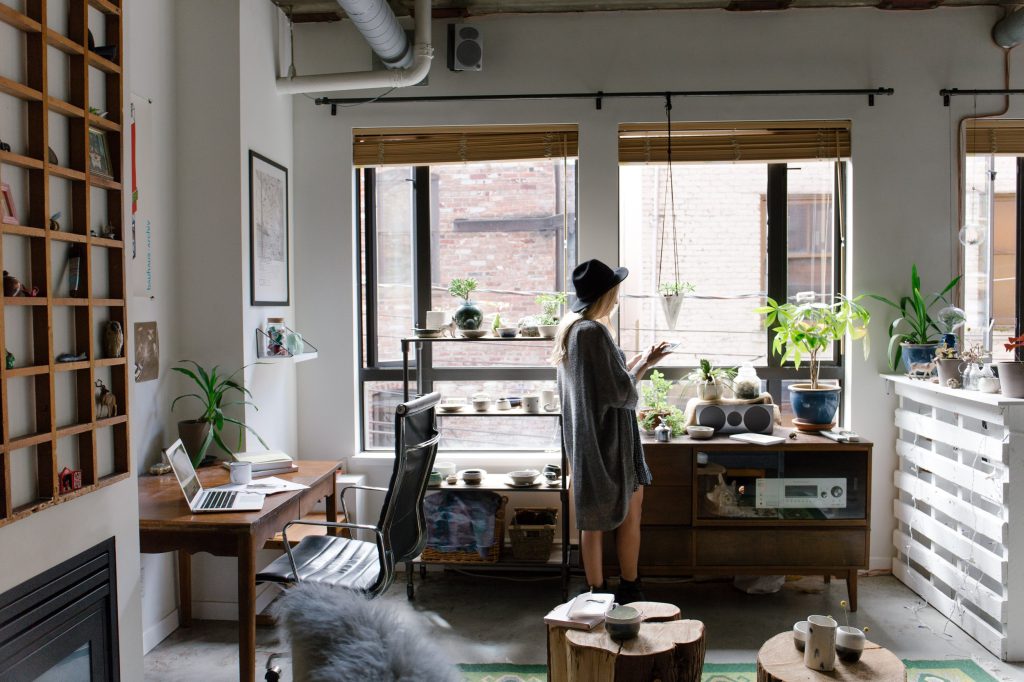 A studio is an apartment that is completely open with no door on the bedroom. The bedroom, living room, and kitchen area are all in one space. The only room with a door is the bathroom. I personally opt for a one bedroom because Luis likes to cook a lot, and the smells from cooking can get on clothes and the bed, so I prefer to keep it separated. If that doesn't bother you, then a studio is a great option.
HOW TO BUDGET:
If you are a single person, I recommend budgeting around $5-10K per person just to get an apartment. This amount does not include moving costs.
The initial upfront costs include application fees and credit check fees, which are anywhere from $50-$150. You also need enough to cover the first and last month's rent, along with a security deposit, which is equal to the apartment's monthly rent amount.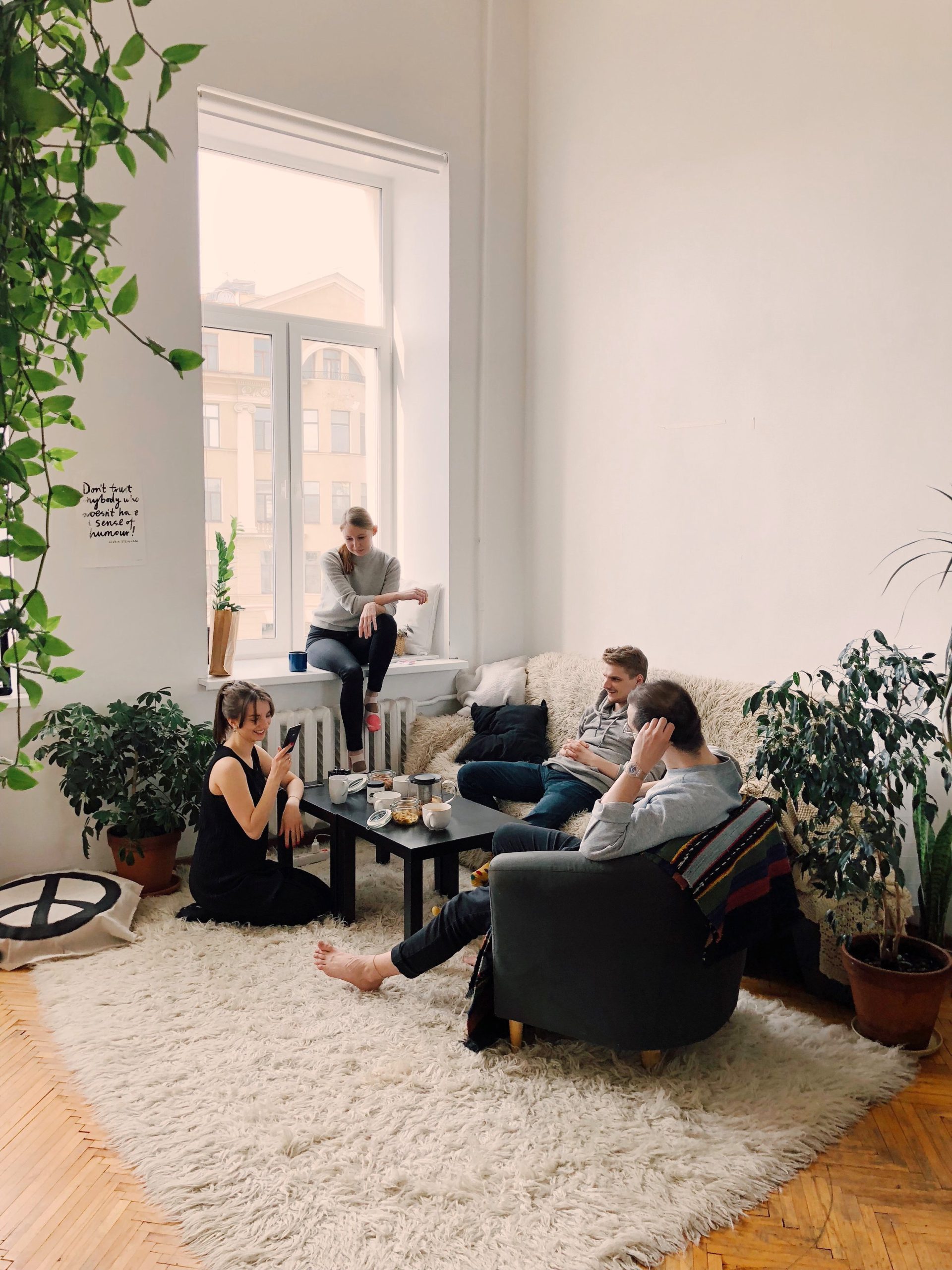 If you find a $2,000 apartment, you will need $2K for the first month, $2K for the last month, and $2K for the security deposit, already bringing your total amount to $6K, not including the application/credit check fees. If you do decide to use a broker, you will also have to pay the broker fee, which is 12-15% of the annual rent, which can add an additional several thousand dollars to your upfront costs. Using the my example, on a $2K apartment with the 15% broker fee, is another $3,600, bringing your total upfront costs to just under $10K to move in.
WHAT YOU WILL NEED:
Once you find an apartment that you like and you have enough money saved, this is when you need to gather all necessary information and documents to prove to the landlord that you can pay the rent. You will need:
A salary that is 40x the rent. For example, if the apartment costs $2,000 per month, you will need to be making $80K per year. If there are two people renting, it is a combined salary of $80K.
Recent paystubs proving that you make the amount of money required. If you are new in your role and do not have a paystub, you can provide a letter from your employer stating your salary.
Recent bank statements, showing at least $5-$10K in savings.
Personal and/or business references. They are not always required but it is important to have them prepared.
If you do not make enough money to cover 40x the rent, there are ways to still get the apartment. You would need a guarantor, someone that will sign the lease saying that since you do not make 40x the rent, they will pay the rent if you are unable to. Parents can be guarantors, but be mindful that an international guarantor may not always be accepted. For a fee, you can use programs such as Rhino, Jetty, or Insurent that can provide a guarantor, as well as security deposits or excess money.
BONUS ADVICE:
If paying a broker fee is within your budget and you are looking for convenience, I recommend using Triplemint. You are able to tell them what you want in an apartment and they will take a list of the things you want, do searches, and work around your schedule to show you the apartments.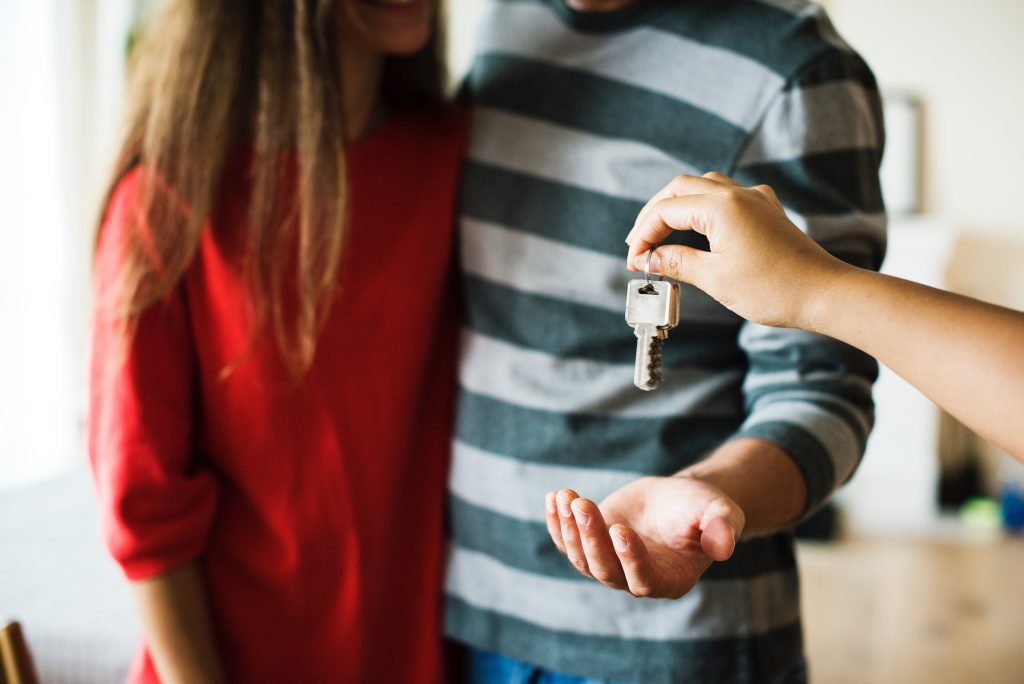 Not using a broker, and finding apartments on StreetEasy and other sites doesn't give you the flexibility of working around your own schedule. Instead, you need to work around the landlord's schedule. Triplemint helps streamline the whole apartment hunting process, saving you a headache! Keep in mind that it is a broker service, and you will need to pay a 15% fee of annual rent.
Moving to and living in NYC can be a process, but it is an exciting place to live. I hope these strategies help make your apartment search and budgeting easier.