New York City is in full bloom and spring is in the air! In this guide, I share the best things to do, eat, see, and drink when visiting New York City in spring. You'll see where to stay, the best places to view flowers, and all the tips you'd need to make your trip memorable.
WHERE TO STAY
THE PENINSULA HOTEL
700 5th Avenue, New York, NY 10019
There are so many great places to stay in New York City that it can be hard choosing the perfect place. For spring, I love The Peninsula Hotel because they have fun spring activities like an Easter brunch and beautiful flowers and scenery. Plus, The Peninsula is centrally located in the most prestigious shopping, entertainment, and cultural district, right on 5th Avenue and 55th Street. It is within walking distance of Central Park, where you can see all the spring flowers in full bloom, Rockefeller Center, and Broadway theaters. Another special feature at The Peninsula that you won't find in many other NYC hotels is a pool on the 22nd floor with a wraparound terrace for sunbathing! And the best part? The pool has views of Central Park.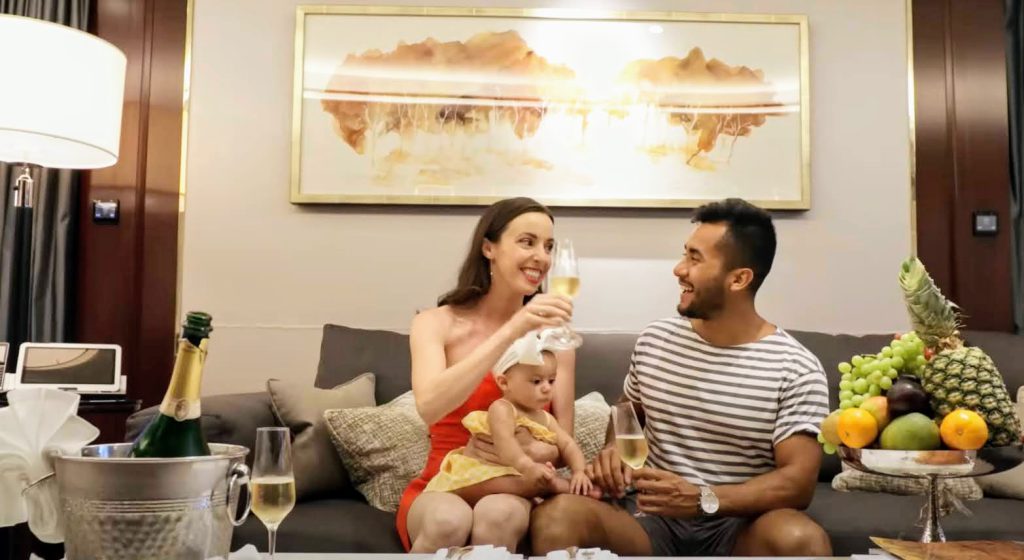 BEST OUTDOOR THINGS TO DO
THE ORCHID SHOW AT NYBG
New York Botanical Garden, 2900 Southern Boulevard, Bronx, NY 10458
The New York Botanical Garden hosts The Orchid Show takes place every year, from late February until early May. There are thousands of beautiful orchids of all colors on display. It is the main event of spring and well worth a visit!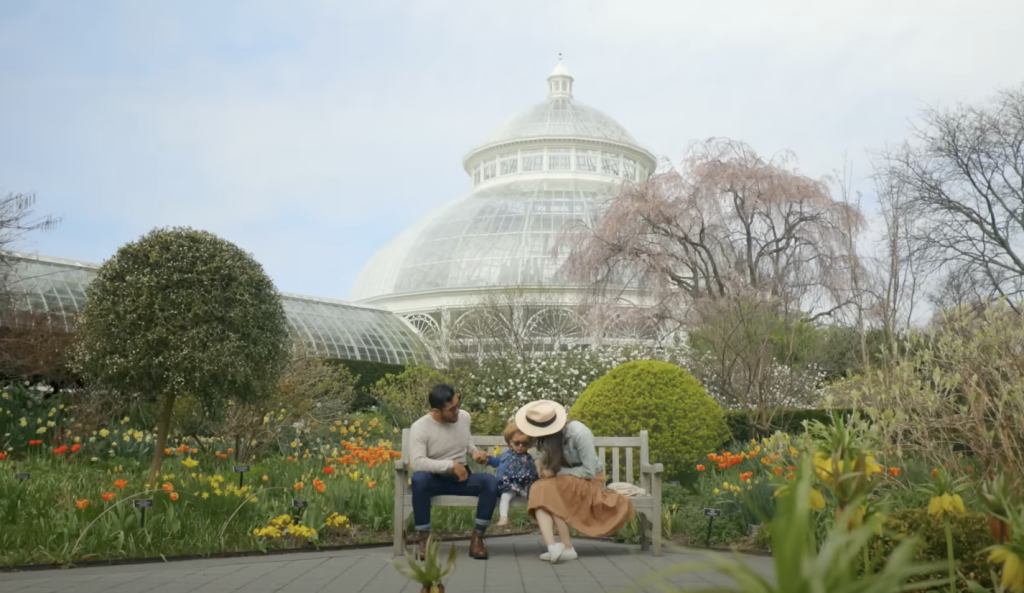 THE HIGH LINE
Gansevoort Street To West 30th Street, between Washington Street and 11th Avenue
The High Line is a public urban park located on a historic freight rail line elevated above the streets on Manhattan's West Side. Saved from demolition by neighborhood residents and the City of New York, the High Line opened in 2009 as a hybrid public space where visitors experience nature, art, and design. During the springtime, there are countless blossoming trees and flowers making it a beautiful spot to soak in spring.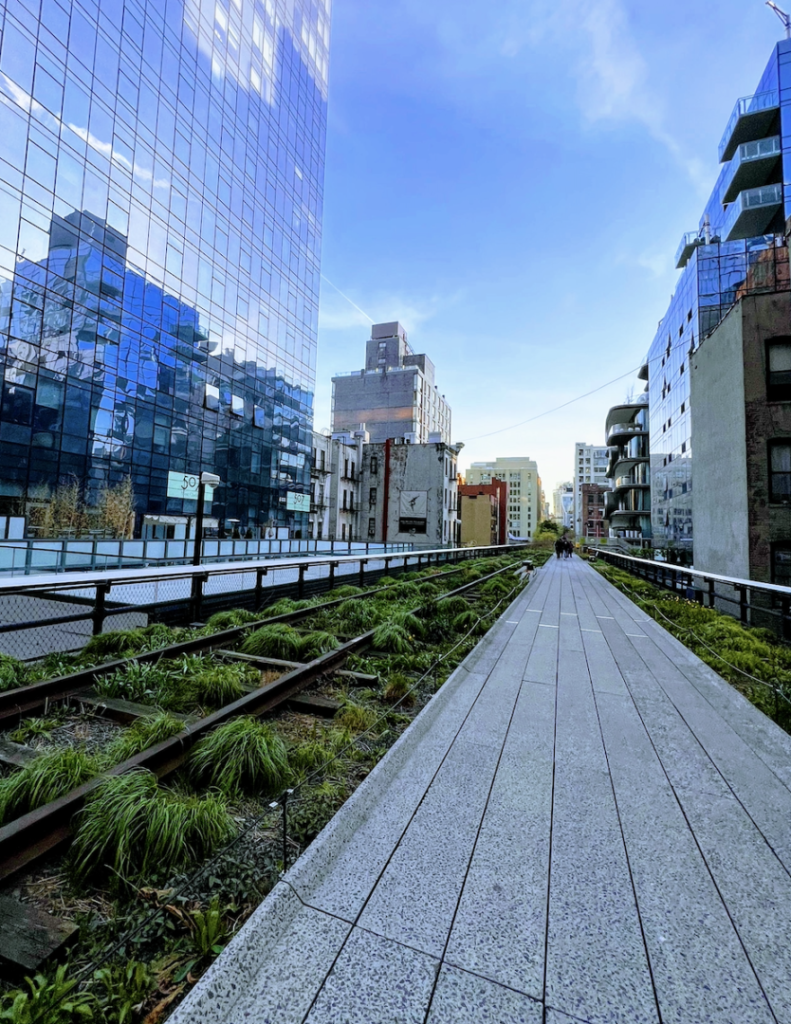 SOCRATES SCULPTURE PARK
32-01 Vernon Blvd, Queens, NY 11106
In Astoria, Queens, you'll find Socrates Sculpture Park. It's an outdoor museum showcasing large scale contemporary art and performances. The exhibits are always changing and always free. Socrate Sculpture Park is committed to serving artists – from early-career to international renown – by providing an open platform for public art and encouraging unfettered ambition in scale and subject matter. The vast majority of artworks exhibited at Socrates are built on-site in the outdoor artist studio space. This gives Park visitors the unique opportunity to witness the often labor-intensive art-making process. The Park also remains open to the public during exhibition installation and de-installation. The Park typically presents four major visual arts initiatives each year: The Spring/Summer Exhibition; 'The Socrates Annual' fellowship & exhibition; Folly/Function, a design-build competition in partnership with The Architectural League of New York; & The Broadway Billboard series.
CENTRAL PARK
North 110th Street to Central Park South (59th Street), and from Central Park West (8th Avenue) to 5th Ave
There is nothing like spring in Central Park. It is one of the best spots to see the cherry blossoms blooming in all their glory. Cherry Hill is a great spot to see the blossoms and so is 72nd Street and 5th Avenue, which is also a great location for a picnic. Another perfect spring activity in Central Park is renting a boat at Loeb Boathouse and rowing on Central Park Lake. The boats are $20/hour (cash only) with a $20 deposit.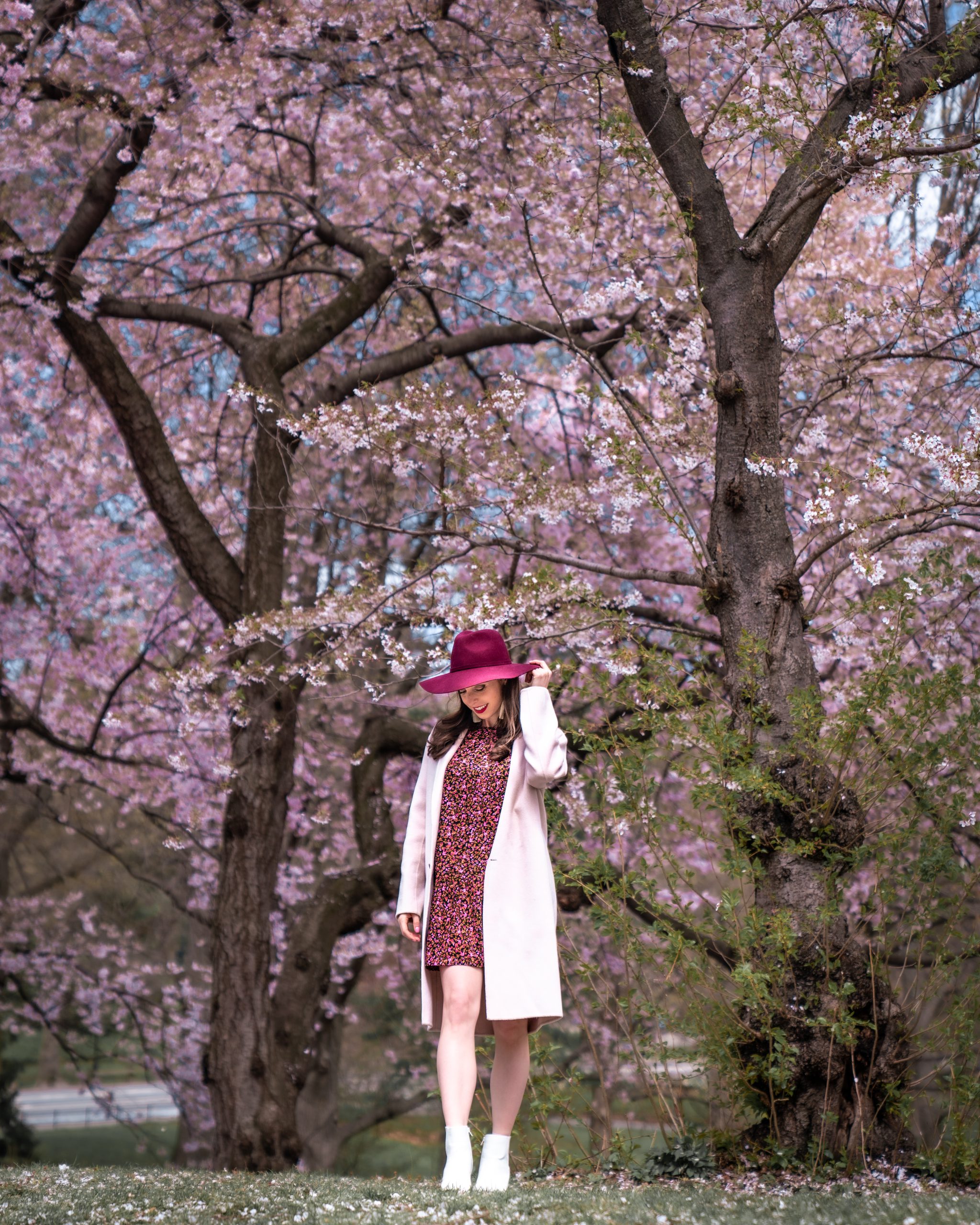 GOVERNORS ISLAND
10 South Street, Slip 7, New York, NY 10004
One of the forgotten islands of New York City is Governors Island. There is a lot to do year round, and in spring, it's extra beautiful. You can take a bike ride, see a lavender field, enjoy QC spa, and even visit their orchard! It's perfect in the spring!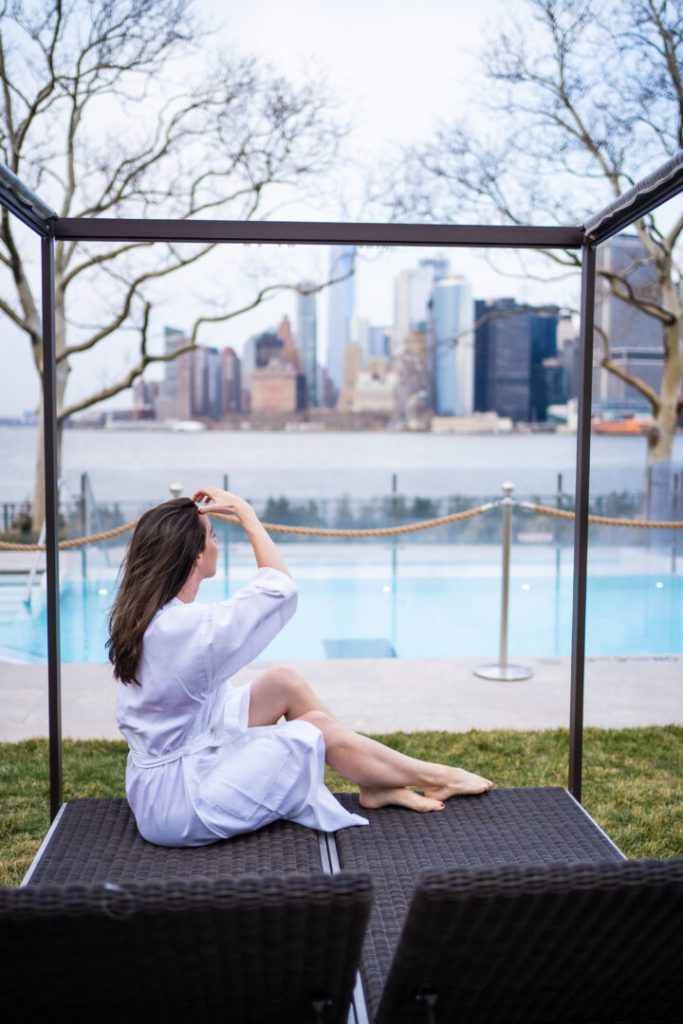 LITTLE ISLAND
Pier 55 at Hudson River Park Hudson River Greenway, NY 10014
Little Island is NYC's newest and only floating park on the Hudson River. It's beautiful in spring because of its gardens. The park features a lush, seasonal, landscape with rolling hills, winding pathways and dazzling views coupled with programming that includes music, dance, theater, poetry, comedy and arts workshops for all ages.
SAIL ON THE HUDSON
Spring is a great time to be on the water and you know I love Classic Harbor Line! Take a sail through the Hudson, along the East River on a proper sailboat. It is absolutely beautiful and includes a glass of champagne or a drink of your choice. It's a wonderful way to see the city, especially in the spring when the weather is getting warmer.
BEST SPRING DINING
LA GRANDE BOUCHERIE
145 West 53rd Street, New York, NY 10019
La Grande Boucherie offers French dining in a Parisian courtyard, complete with cherry blossom trees. They are known for their steak, so I highly recommend getting that, and trying their great cocktails.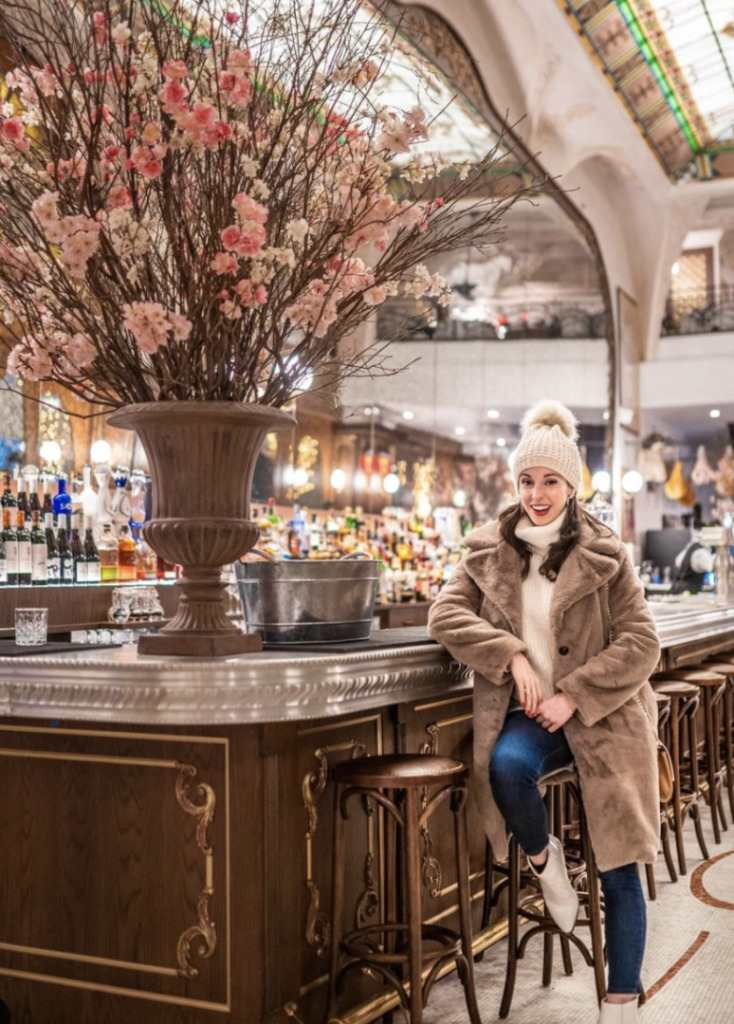 GRAND BANKS
Pier 25 Hudson River, New York, NY 10013
Grand Banks offers the best waterfront dining in New York City, directly on the water! Grand Banks is an oyster and cocktail bar located on a historic wooden schooner docked in the Hudson River. Their menu features sustainably harvested oysters and offers nautically inspired cocktails. There are stunning views of both the Statue of Liberty and One World. Also, Grand Banks is docked on Pier 25 which has mini golf, a volleyball court, a playground, and many beautiful gardens, making it a great spring time spot!
SERRA BY BIRRERIA
200 5th Avenue, New York, NY 10010
Serra by Birreria is the ultimate spring dining destination. They've bloomed into their iconic rooftop oasis featuring rustic dishes, vibrant handcrafted cocktails, an immersive floral look, and more. Meaning "greenhouse" in Italian, Serra always changes with the seasons, offering a unique dining experience reflective of the Italian countryside.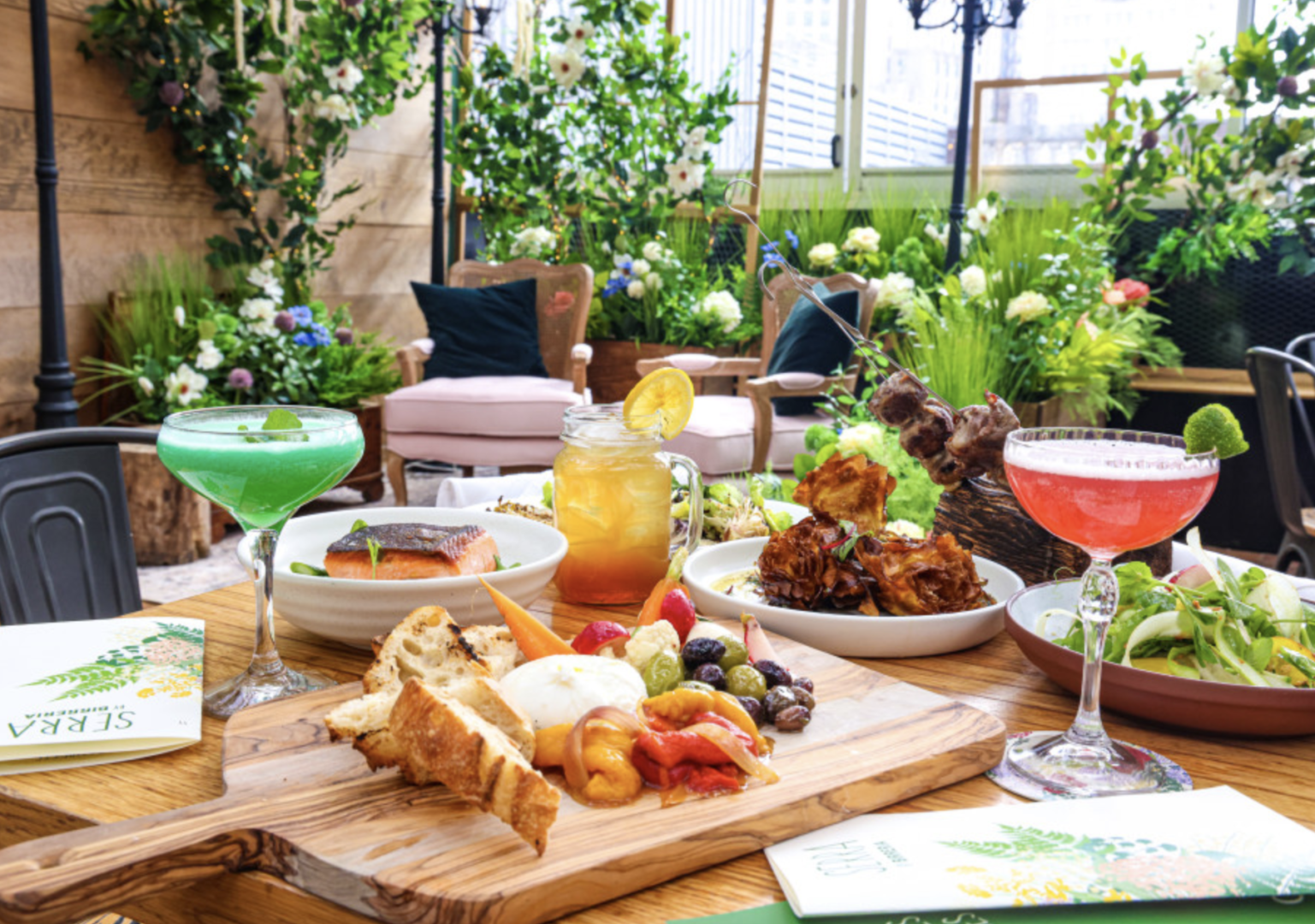 THE LOEB BOATHOUSE
Park Drive North, East 72nd St, New York, NY 10021
The Loeb Boathouse is one of NYC's most iconic restaurants. It is the only restaurant in Manhattan that's located on a lake! They are known for their seafood, so I definitely recommend trying a seafood dish like their tuna, salmon, or octopus.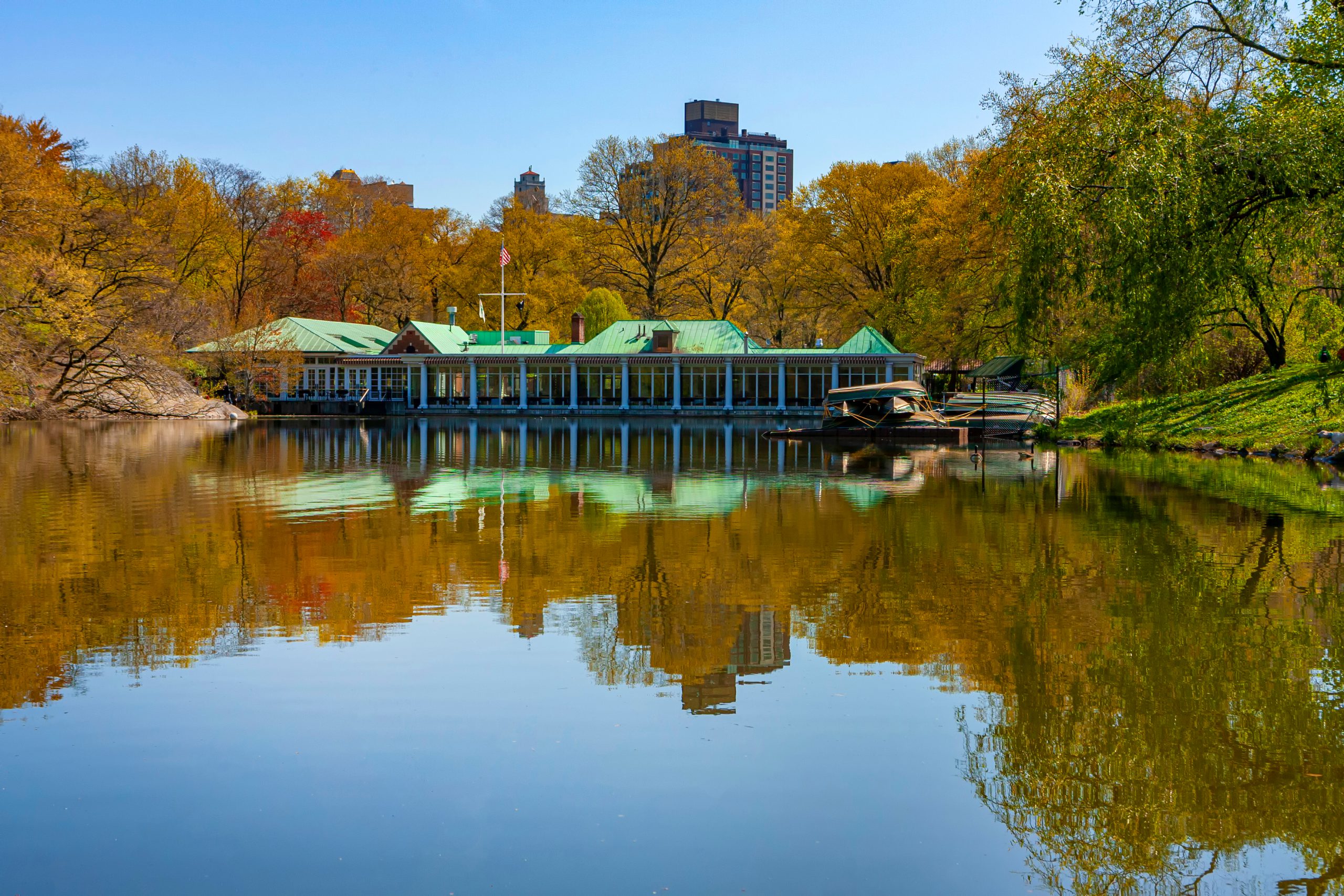 In conclusion, these are some of the best things to do, eat, see, and drink when visiting New York City in spring.