Traditional German Food in Astoria
4702 30th Ave. Astoria, NY 11103
Walking into Max Bratwurst, we felt like we had stepped into Germany. This hidden gem in Astoria is so authentic that some items on the menu have more than 20 letters ("Klapperschlangenbratwurst")!
Initially, we were attracted to this place because of the unique food, specifically the Rattle Snack Bratswurst. However, immediately after entering we felt welcomed by the wait staff who treated us like family. One waitress even discussed how the mac and cheese dish reminds her of her hometown in Germany. Also, for the incredible quality of the food, this place is a steal. Dinner for two with drinks came to $60, and the meals were hearty!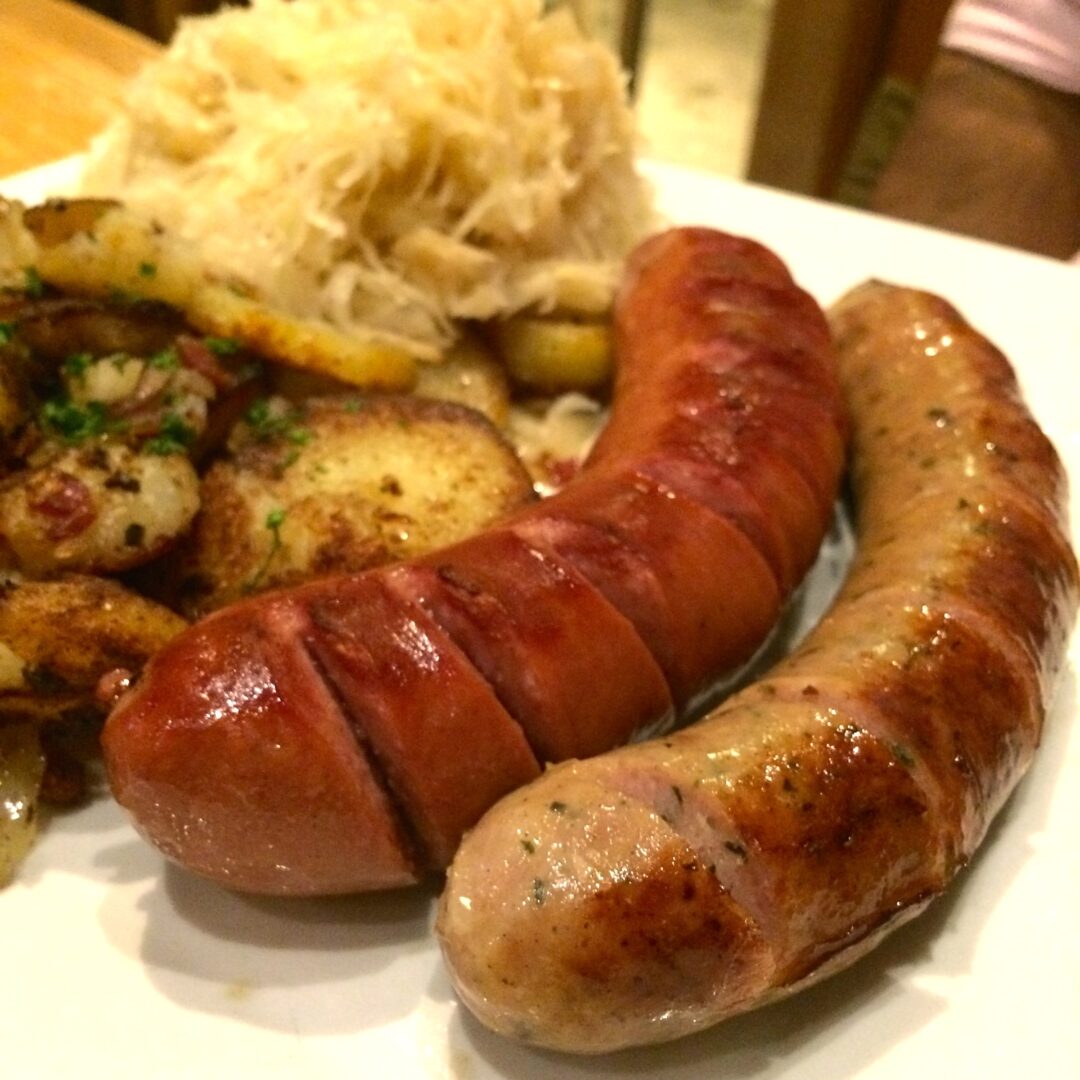 We ordered the Chicken Schnitzel with a side of mac & cheese and cucumber salad, and the Rattle Snake & Pork Bratwurst, and beef smoked bratwurst with a side of German sauerkraut and home fries. Every part of our meal was amazing, however, a must try would be the beef smoked bratwurst and the mac and cheese!
The Rattle Snake & Pork bratwurst tasted like pork but with a subtle taste of something different. Since snake is a lean meat, the pork provided the right amount of juiciness to make the dish fantastic. Adventurous eaters should give it a try! Even those that are hesitant to try new foods should be fine trying the rattlesnake because it isn't an unusual taste. You'll be surprised at how delicious it is!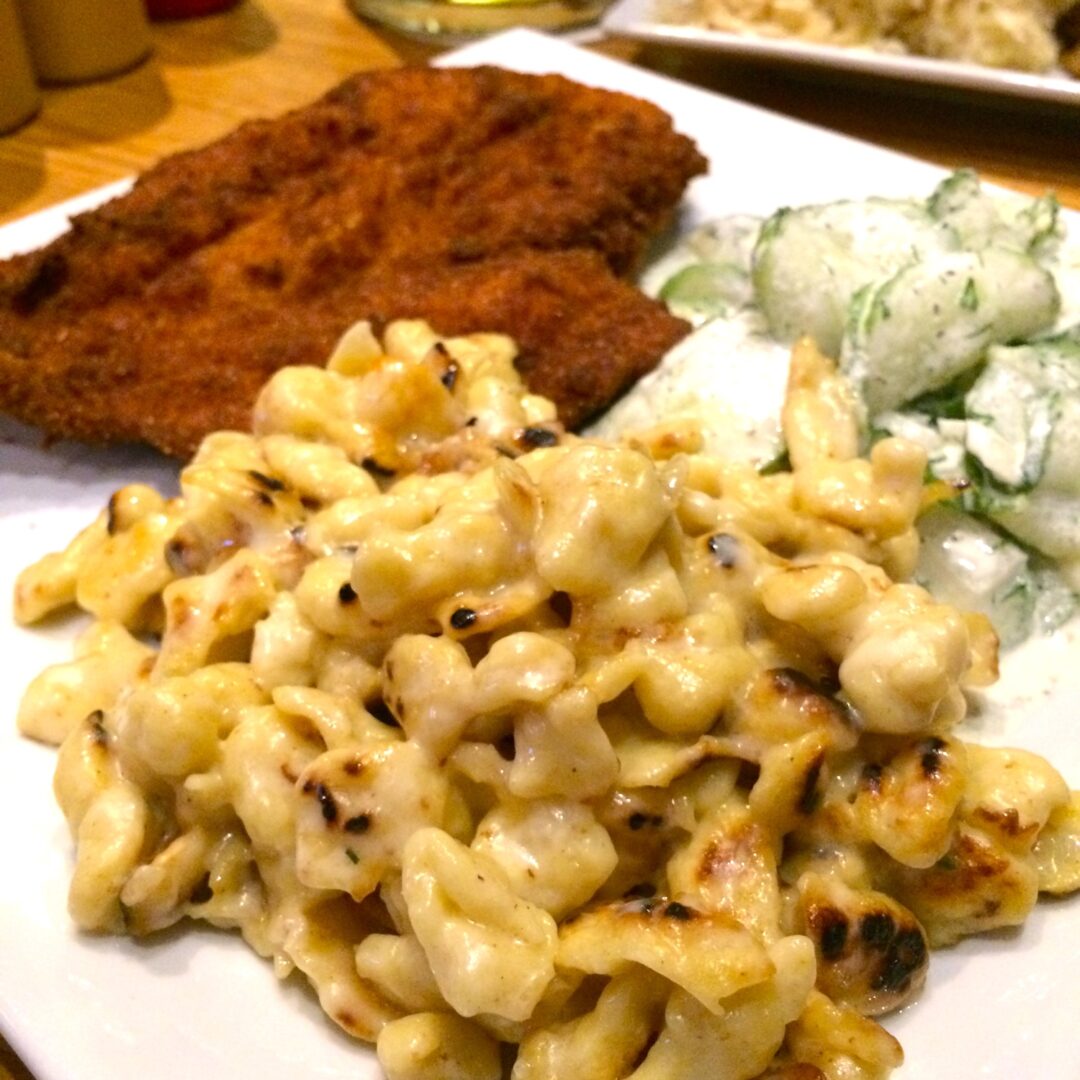 In addition to great food, Max Bratwurst has an authentic German beer selection and various traditional drinks. I ordered Gluwein (photo below), and loved it. Gluwein is a warm German wine traditionally served around the holidays.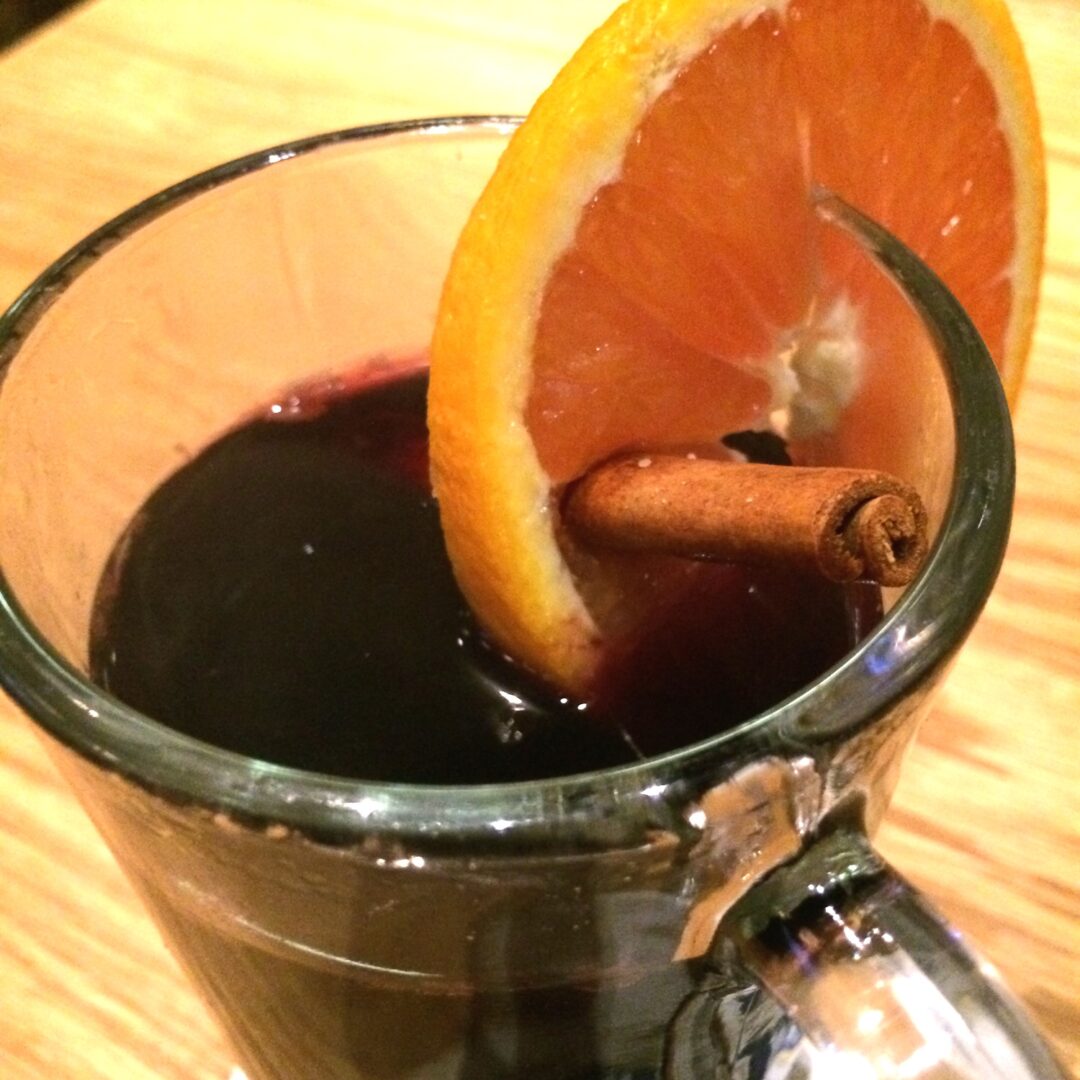 Definitely check out Max Bratwurst Und Beir in Astoria. It's the perfect winter restaurant and bar. This place is great to hang out with friends on a cold night!