WHAT IS IT?
Snuba is a combination between snorkeling and scuba, and it's amazing!

The ocean surrounding Maui is filled with gorgeous coral reefs and brightly colored tropical fish. When visiting all travelers should have snorkeling on the top of their list! However, for visitors that have snorkeled before and are interested in taking the next step towards scuba diving, snuba is an amazing experience.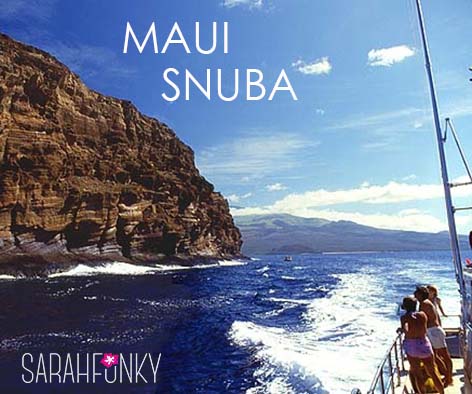 n the Four Winds II, you can try snuba at a dormant volcanic crater, Molokini, about 30 minutes off of the Maalaea Bay shore. This fun yacht with its memorable Captain takes visitors out to the crater twice a day and provides a grilled lunch with drinks to visitors.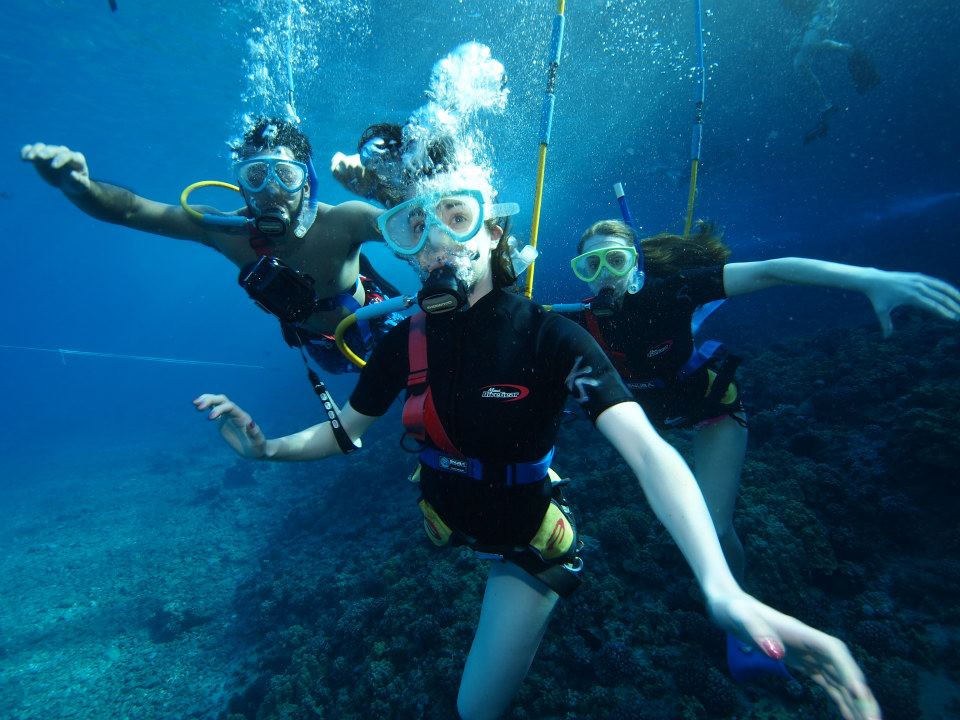 Snuba divers breathe underwater by means of a long air tube that is connected to a standard scuba tank floating on a raft above the water. It is easy to get used to for most, and enhances the Molokini experience. It gives the feeling of being part of the aquatic life that snorkeling cannot achieve. While snorkeling is observing the ocean from the top of the water, snuba allows users to dive up to 15 feet deep and experience life under the sea first hand. There is nothing quite like feeling like a fish!
TIPS
The water is colder than expected 10 feet under the sea so make sure to bring or rent a dry suit (they ship offers them for free). When I went, I only needed the shirt portion but some prefer a full suit.
The crew on this ship is charismatic and memorable! I highly recommend using the Four Winds II over other companies.
Take the morning trip for a higher chance of seeing whales, turtles and other wild life.