In this new series, I'm going to take you into New York's most unique apartments. Our first location is an adorable 300 sq. ft. West Village Studio in a landmarked building. It may be small, but it is mighty!
Watch the video tour!
The reason I included this studio in New York's most unique apartments series is because of how innovative the owner was with space. Although it is only 300 sq ft (27 sq m), she managed to fit everything you need in it.
Where is it located?
This adorable studio is located in the West Village, Meatpacking, and Chelsea. The area is known for great dining, boutique shopping, and fun attractions; such as The High Line, Hudson River Park, The Whitney Museum, and Chelsea Market. It is also near Bleecker Street Pizza, which is my favorite pizza place in New York.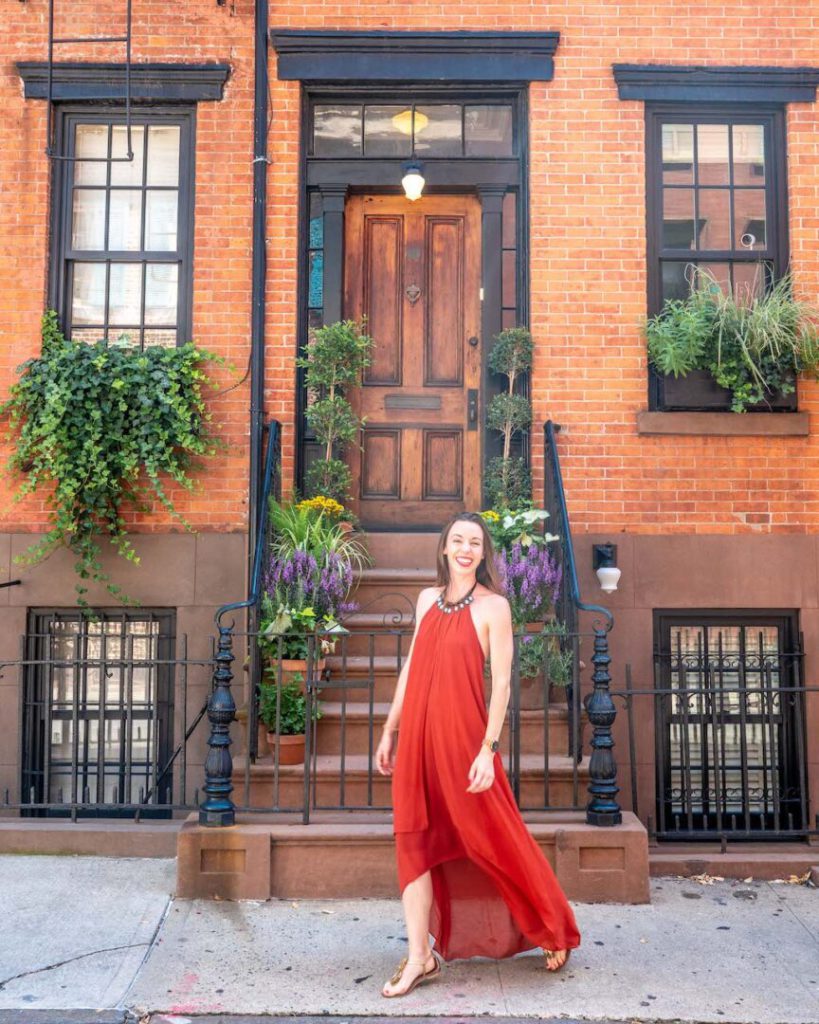 Watch my West Village Video Guide (and subscribe)!
New York's Most Unique Apartments tour
The Adorable Living Room/Bedroom
The landmarked building was completed in 1878 and is located on one of the West Village's most picturesque tree-lined blocks. The first-floor parlor level apartment has 9.5 ft high ceilings and an exposed brick wall that has a fireplace (not working but cute nonetheless). On the floor, there is beautiful hardwood oak wood.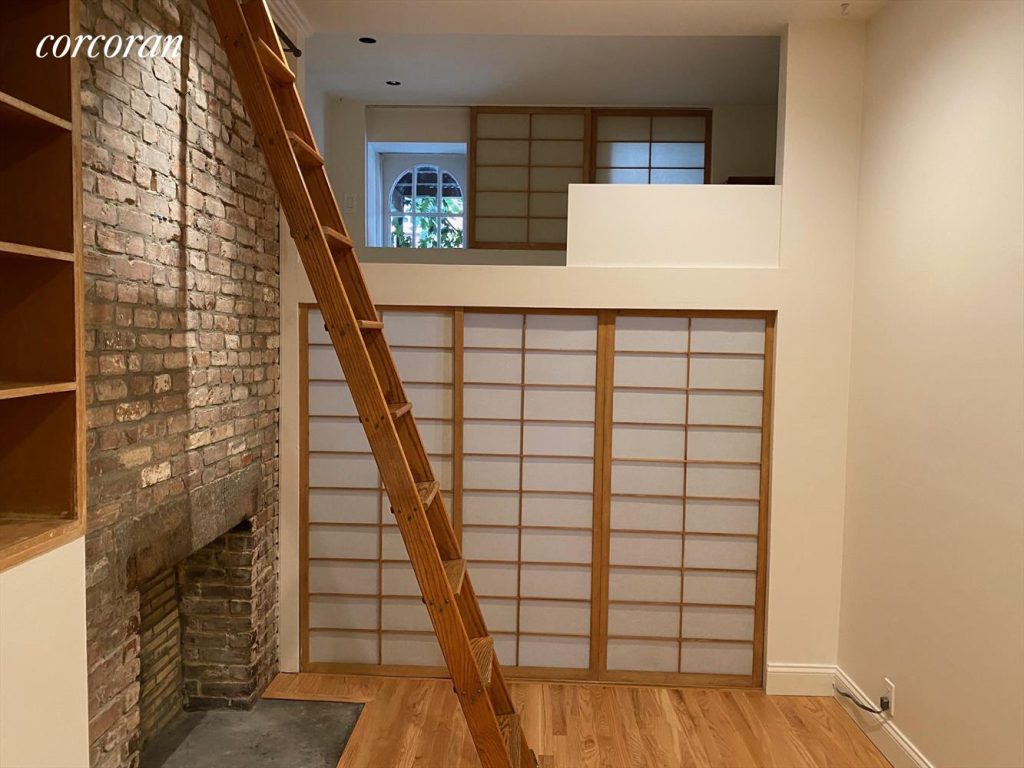 The bed is elevated above a 4'8″ x 8'8″ space that can be used as an office, walk-in closet, or something else. There is a rolling ladder that stretches from the bed to the edge of the living room. This makes it easy to climb into bed or reach one of the ample storage shelves in the unit.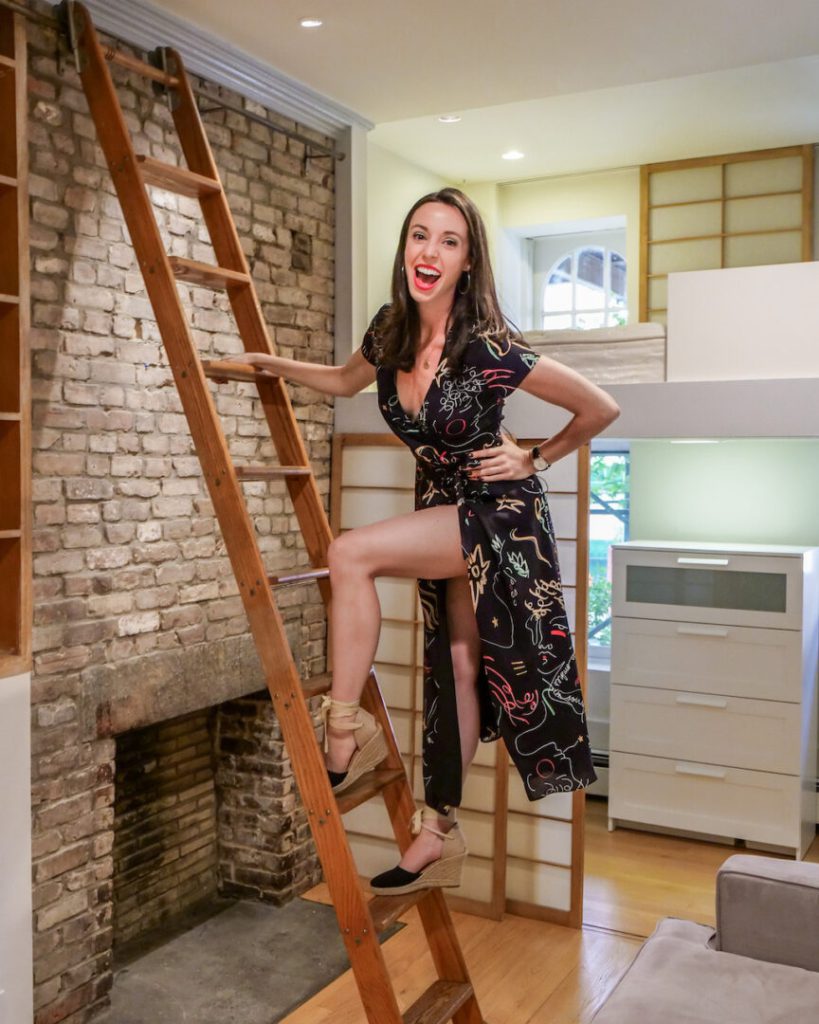 An open and renovated Kitchen
The open kitchen was recently renovated with blonde Silestone countertops and a backsplash, new stainless appliances (refrigerator, microwave, and dishwasher), and gorgeous hardwood custom cabinetry.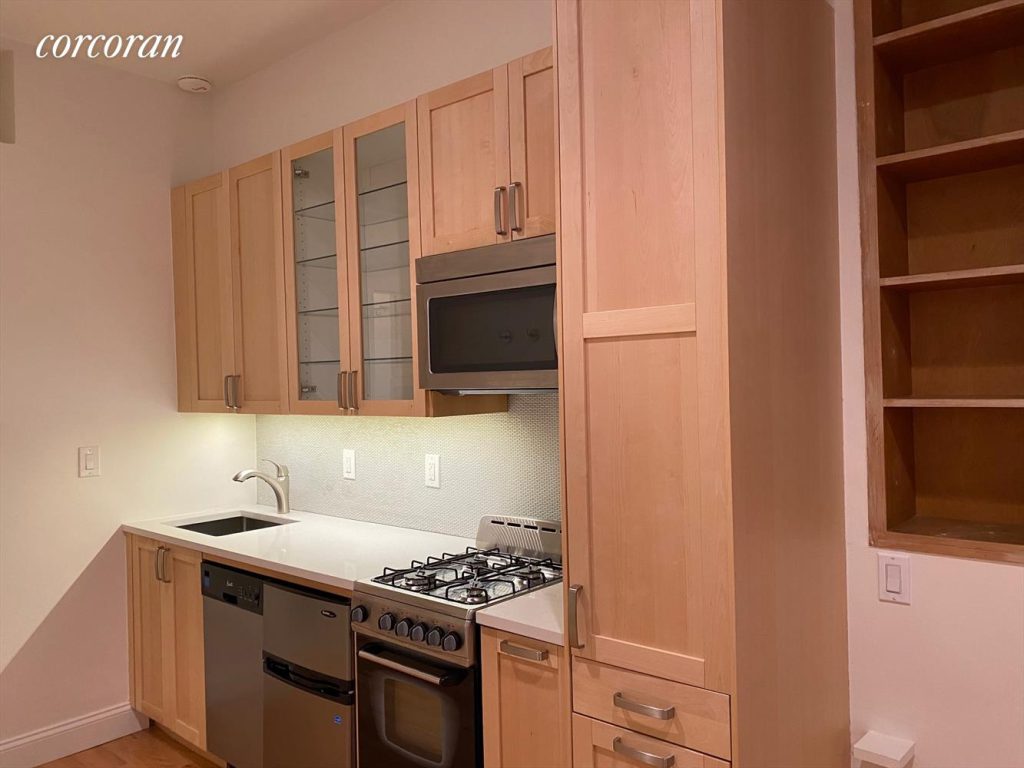 A chic bathroom
This apartment has a washer and dryer in the bathroom! In addition, the bathroom was recently renovated with white subway tiles, a Kohler pedestal sink, and glass tub enclosure. There is a massive mirror stretching across one wall that makes the room feel more spacious and is handy for dressing your New York best!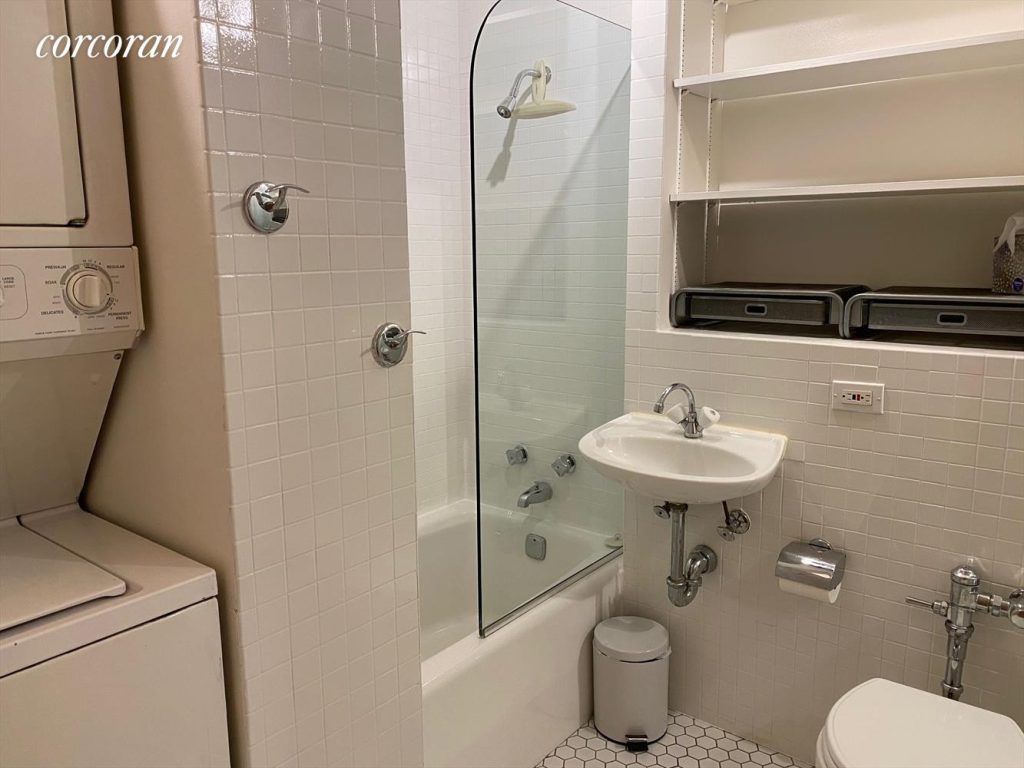 A Secret Garden
Finally, if you head to the back of the apartment, you'll find a beautifully landscaped garden. There is ample seating to have dinner parties or afternoon tea. Consider it your private haven from the busy city life!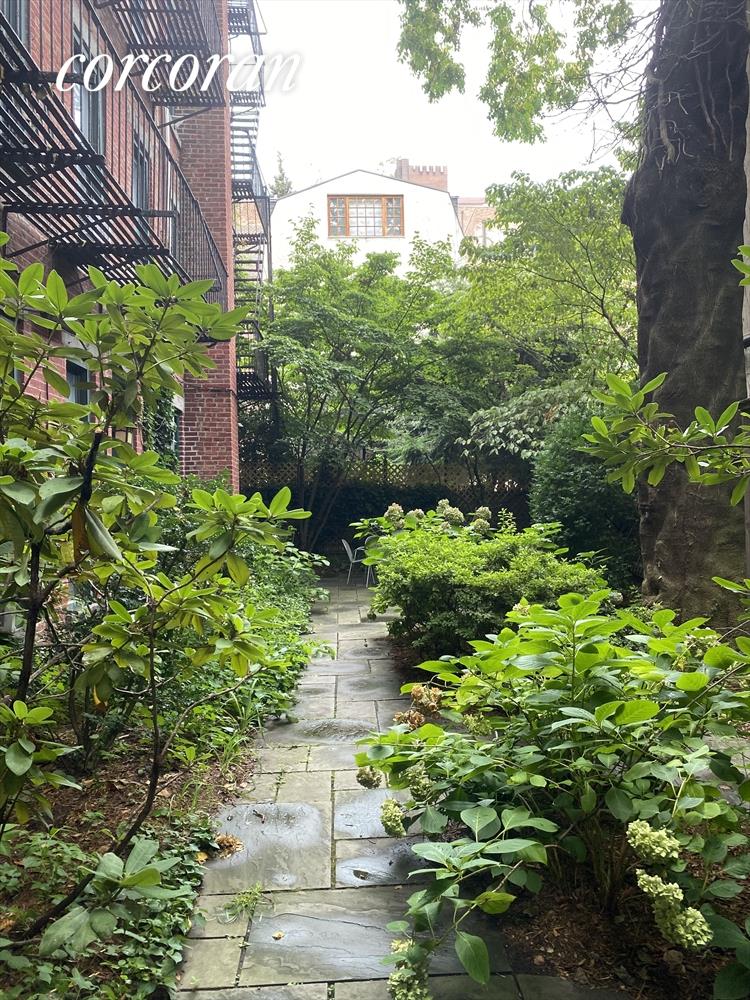 In conclusion, this landmarked West Village apartment is a gem in Manhattan. If you want to tour the space, please email Maura at mdg@corcoran.com. In addition, if you'd like more information on the price and space, please visit the listing on Corcoran.
Above all, if you are moving to New York then read my guide on how to get an apartment here. You may also enjoy my apartment series on YouTube or my apartment tour article for interior design inspiration. Happy Moving!
NYC Apartment Resources