EAT HERE FOR DELICIOUS CUISINE & A SURPRISINGLY UNIQUE EXPERIENCE
BANK & BOURBON
Sundays have always been reserved for a knock-your-socks off brunch. It's a way to sweetly close the weekend. On a chilly autumn Sunday after a weekend of exploring Philadelphia, we visited Bank & Bourbon, one of the finest restaurants in the entire city. They are known for serving creative, seasonal interpretations of classic dishes. They have also been rated one of Uber's top brunch destinations so we were eager to check it out.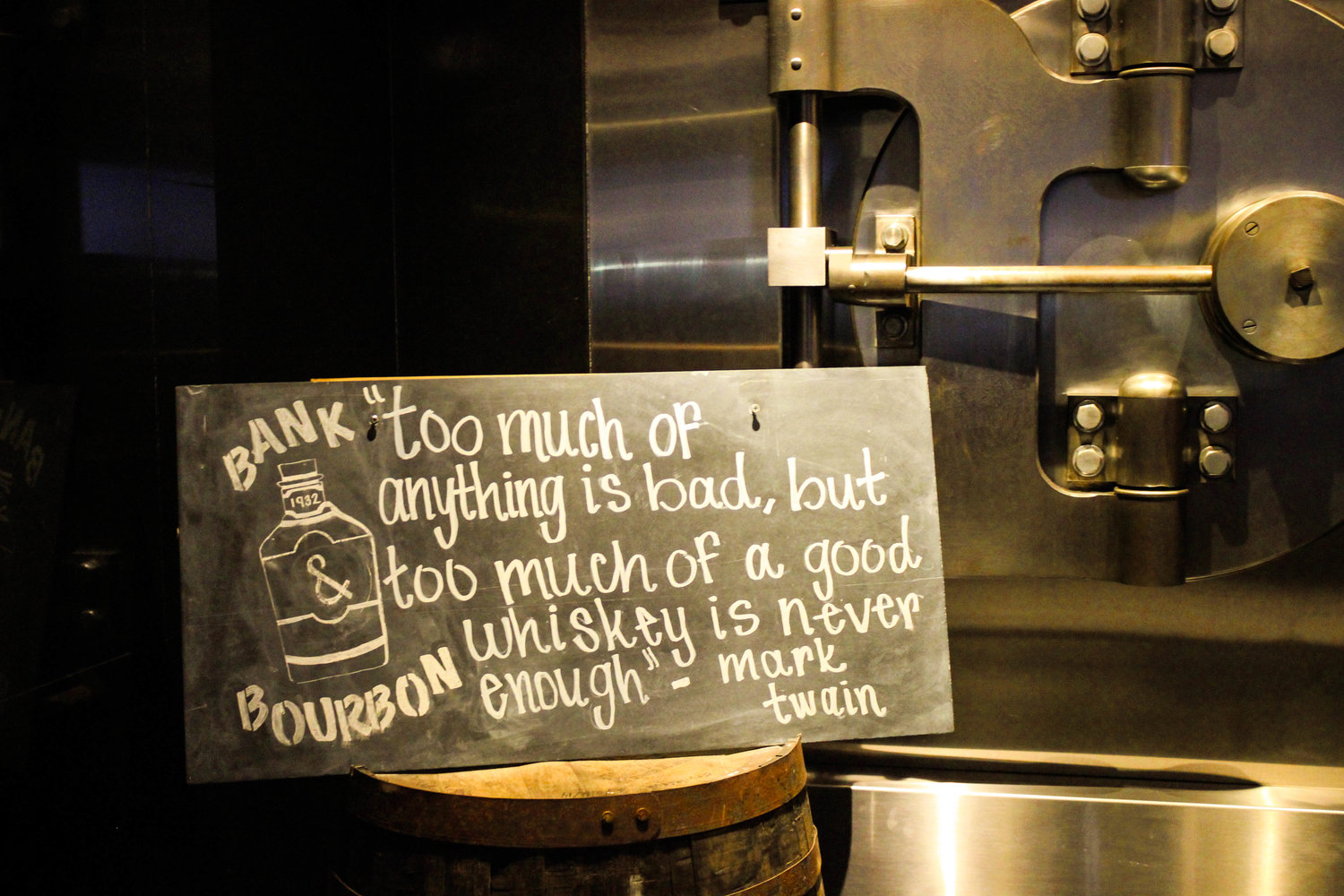 Bank & Bourbon is located on the ground floor of the iconic Philadelphia Savings Fund Society (PSFS) building. It was the United States' first modern skyscraper, and one of the most important buildings constructed in the country in the first half of the 20th century because it revolutionized the urban landscape.
Upon stepping inside we felt a sense of coziness. The interior is rustic yet stylish with exposed pipes, wooden beams, and comfortable tufted leather banquettes. It reminded us of a modern version of a log cabin, yet set in a modern city. It was exactly what we needed after walking in the chilly autumn weather.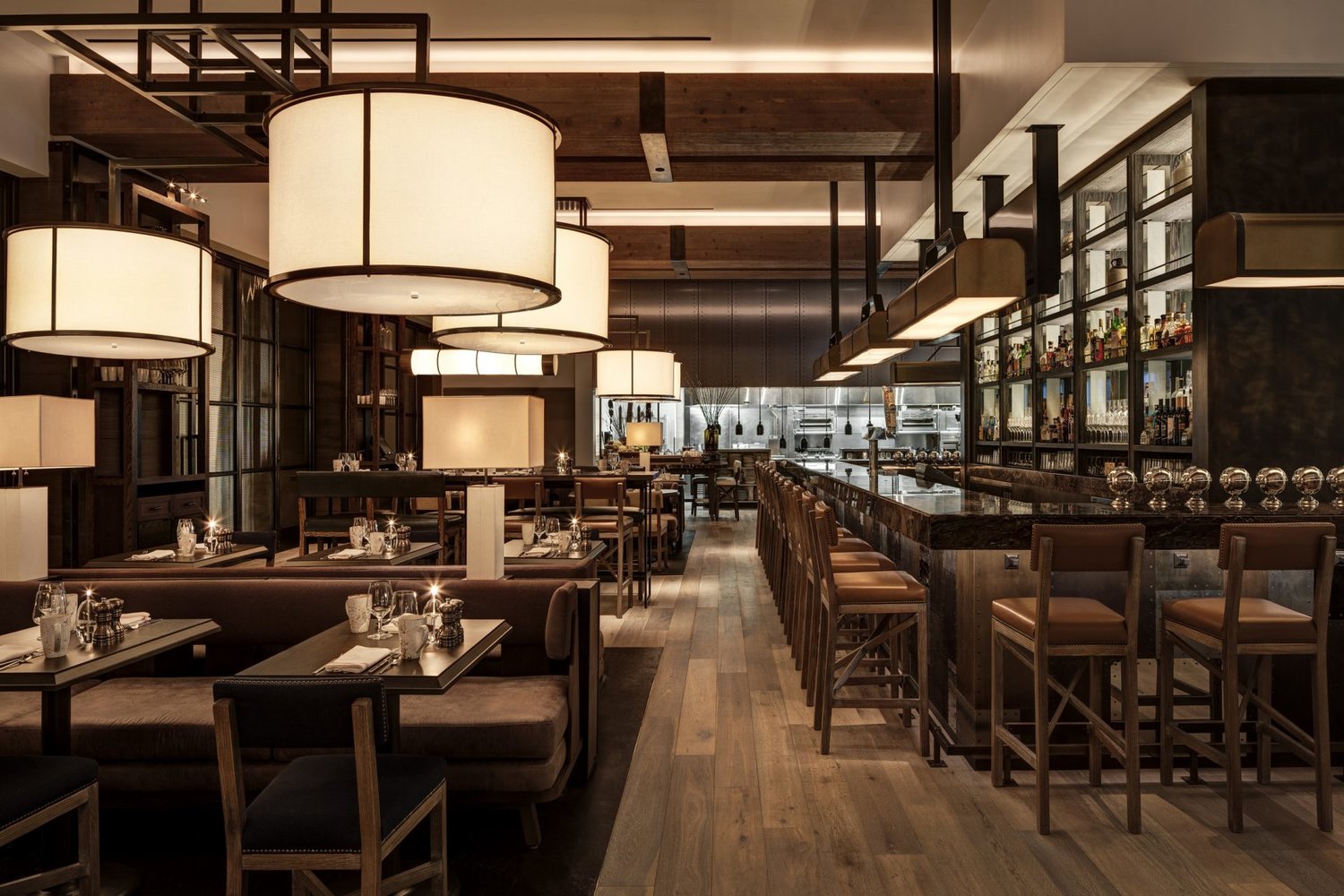 Bank & Bourbon offers a unique experience that cannot be found anywhere else, a barrel-aging program under the guidance of experienced Bourbon Master Paul Zuber. Aged in charred American oak wood barrels, guests have the opportunity to experience bourbon throughout the aging process. The restaurant has a diverse collection of inherently American bourbon and whiskey, showcasing its uniqueness based on how it is aged, where it is made, what it is made from, as well as how it is barreled. Whiskey and bourbon lovers will be in heaven here!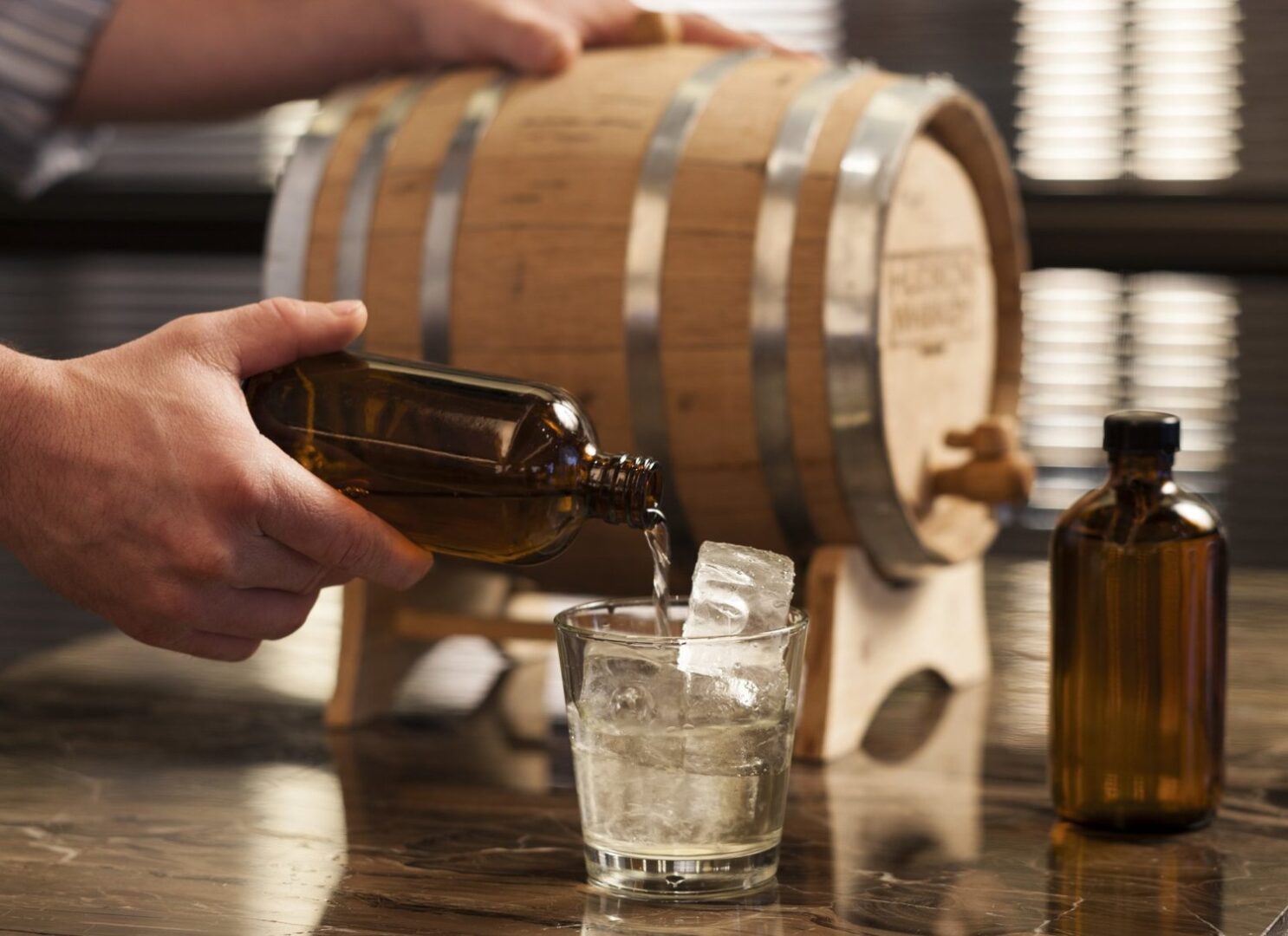 For brunch, we were seated overlooking Market Street. A busy street in the heart of Center City that leads to Philadelphia City Hall, the seat of government for the city of Philadelphia. After taking a seat, the waiter asked if we would like drinks. "Of course!" we cheered. Mimosas and Bloody Mary's were ordered and we were well on our way to a satisfying brunch.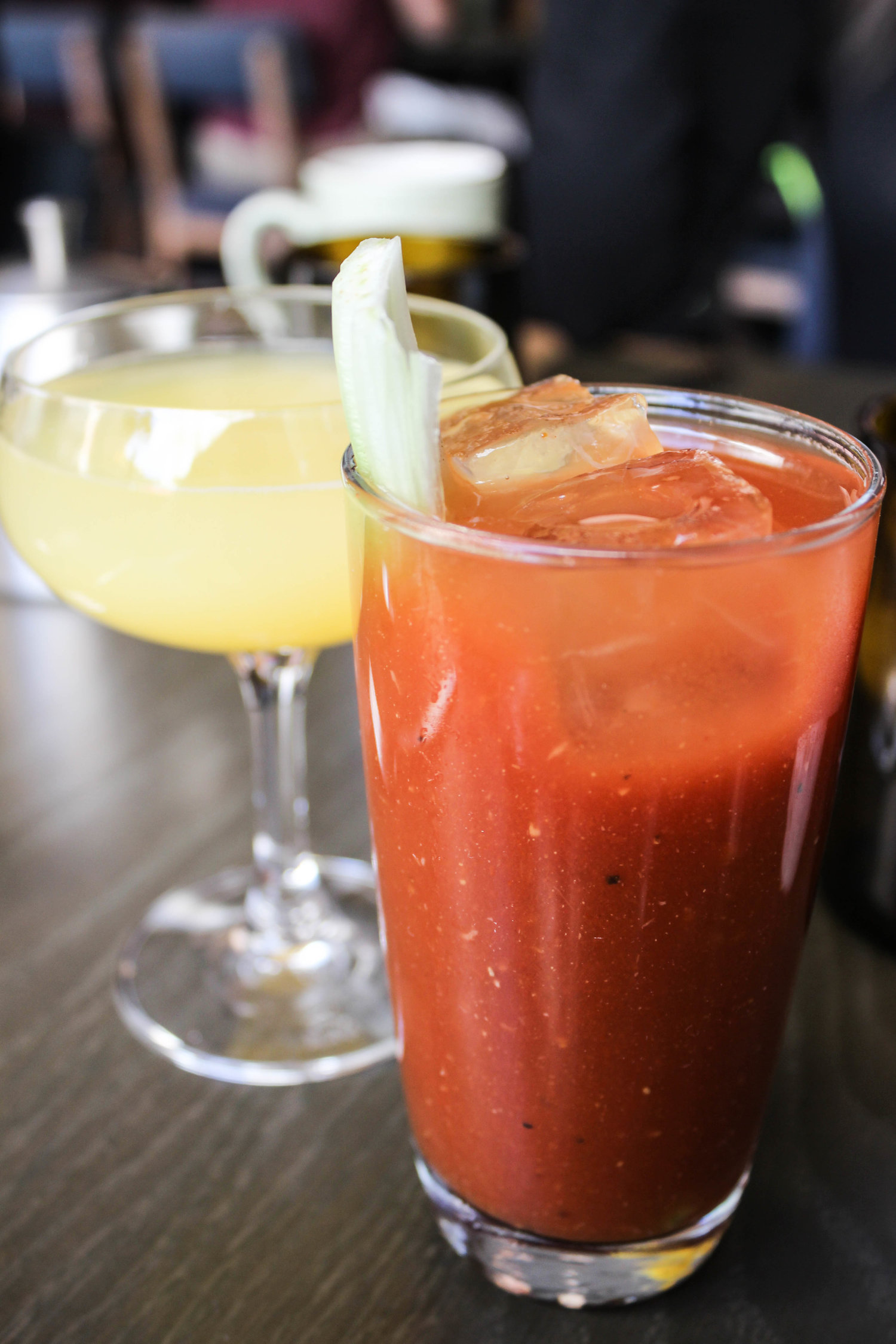 Their brunch menu was a wonderful combination of classic dishes with a modern twist. In the starters sections, our eyes widened when we came to the "Bourbon Doughnuts" covered in cinnamon sugar with a fruit jam creme center. We instantly ordered them when our drinks arrived.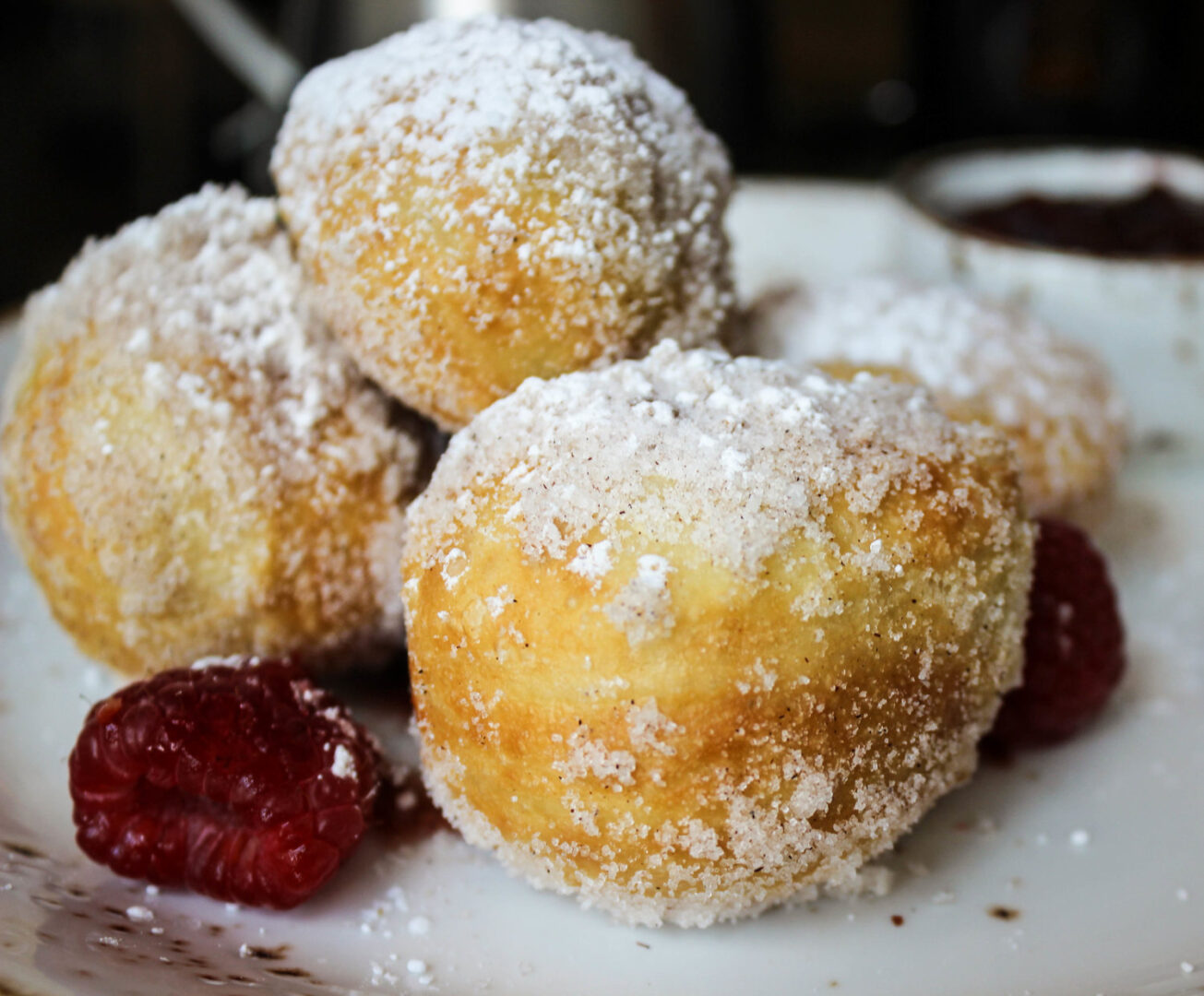 The doughnuts were lightly fried, deliciously fluffy and packed with sugary flavor. If we weren't going to have our main course right after we could have eaten them all easily. Each bite was complemented by the donuts cream filled interior. This was truly a stand out dish!
Next came the main course. I ordered the "Flat Iron Steak & Eggs" with spinach, potatoes and sunny side up eggs. The steak was cooked medium rare as I requested. The dish paired well together and all in all I was pleased.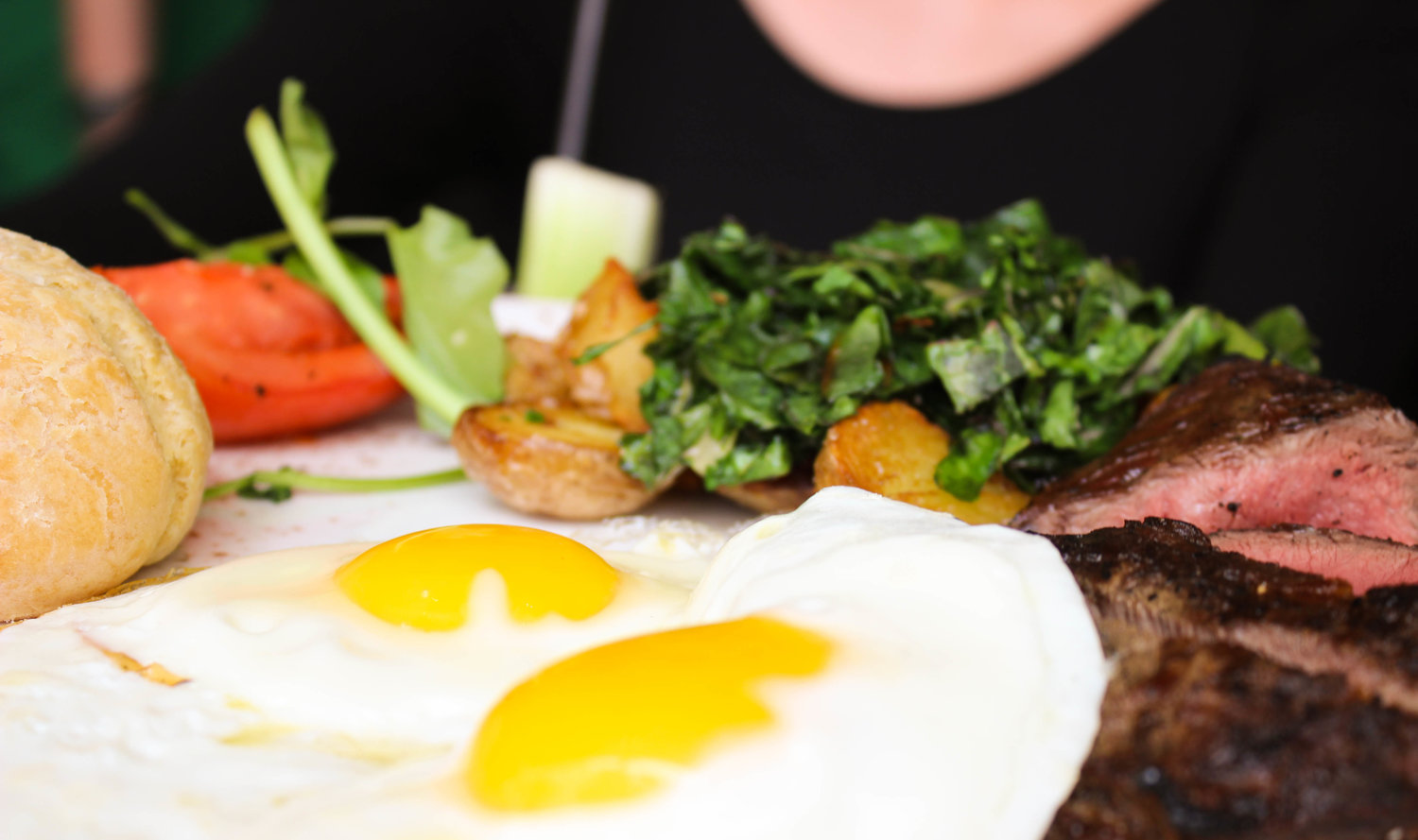 Kayla ordered the "Sharp Cheddar Cheese Omelet" with local cage free eggs, bacon, peas and scallions. It came with a side of roasted potatoes & a sourdough roll. Together with the mimosa, it was a classic brunch meal.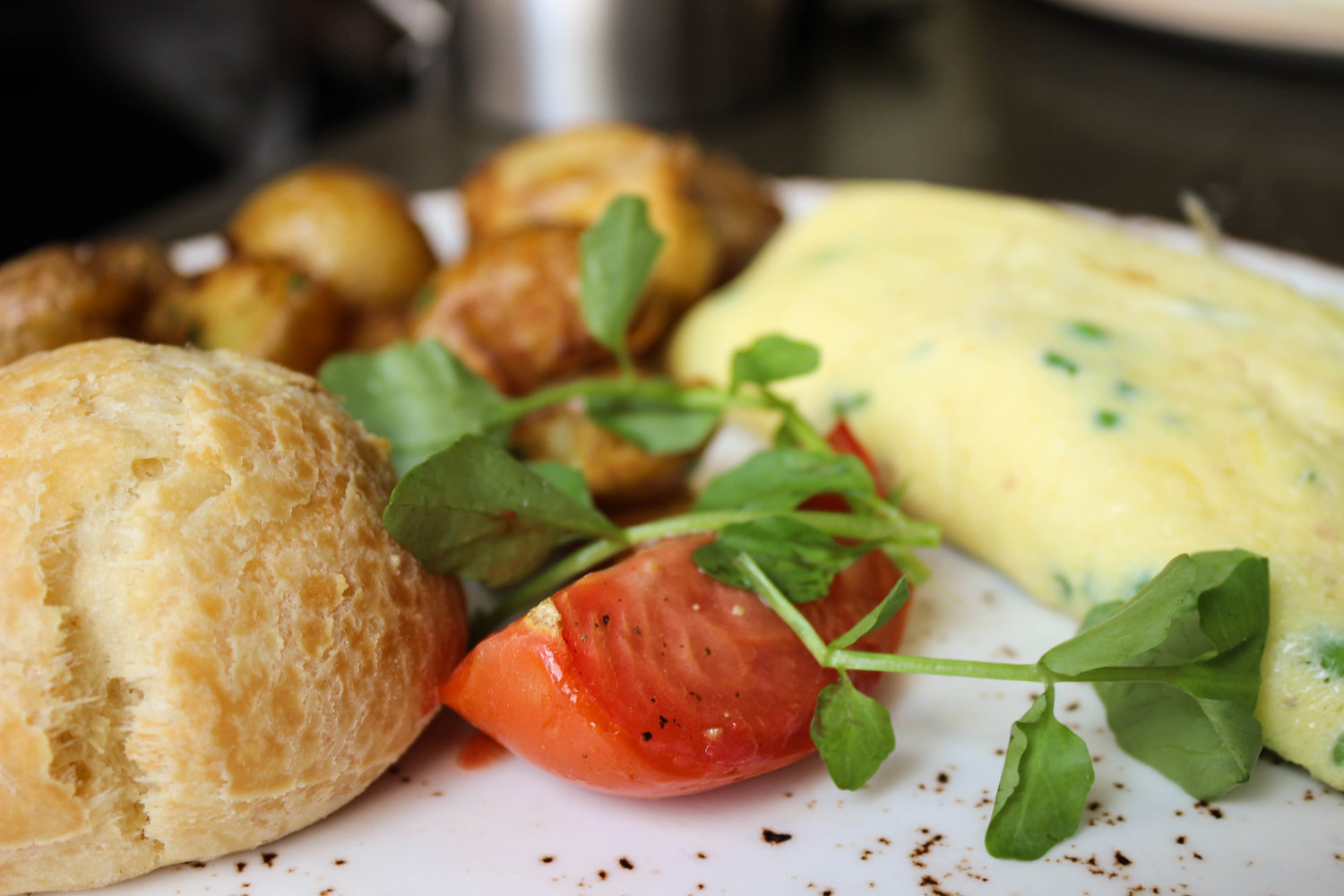 We both agreed that we would love to try their dinner menu in the future. It has interesting dishes such as "Hamachi" (grapefruit, jicama and brown butter), and an incredible 32 oz. dry-aged cowboy steak for two with crispy fingerling potatoes. For dessert they have classic dishes with a Bourbon twist such as their "Bourbon-Maple Pie" with apple, walnut crumble and cinnamon ice cream. My mouth is watering just thinking about a bite of that pie!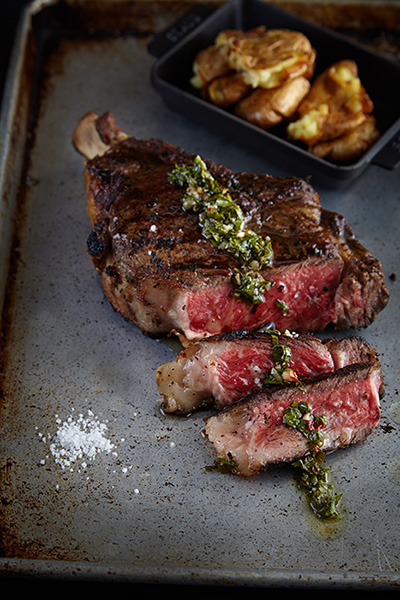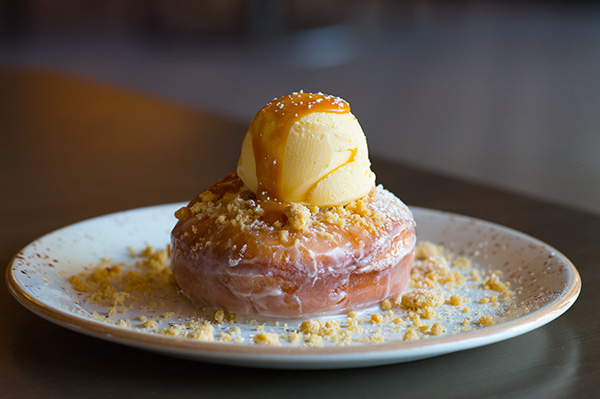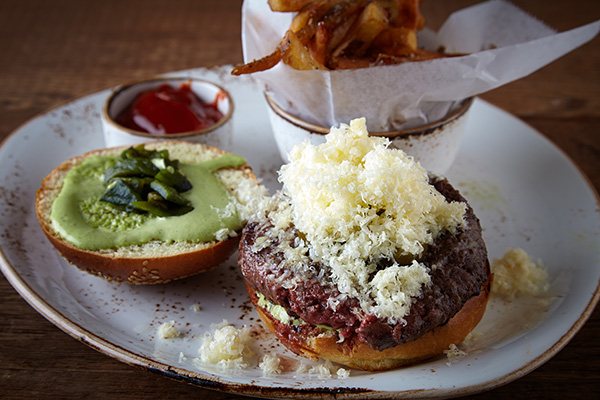 If you're visiting Philadelphia soon, be sure to check out our Philadelphia guide for the best things to do, places to stay, and dining in the area. Enjoy!