There is nothing more exciting than heading out into the wild with only a few belongings and those you love. It is an exhilarating experience to travel around the country and see new things, but if you want to get the most from your trip, there are some things that you must consider. In this post, you will learn fantastic tips that will help you get ready for the journey of a lifetime!
Choose Your Vehicle Wisely
Choosing the right vehicle is essential if you want to enjoy your driving experience while driving on the road. Take a responsible approach to renting a car: know what you need, how much you can pay, etc. If you mainly buy Ethereum and travel with crypto, check what renting services accept crypto in advance. The car you drive can make or break your experience while driving on the road. If it's too big, it might cause problems while operating in tight spaces or narrow streets.
On the other hand, if you drive a smaller car, you might not have enough space to take back roads or travel at higher speeds. The vehicle that often comes to mind when thinking about road trips is a Cadillac. If this sounds like the vehicle you want to use for your trip, this Cadillac dealer recommends browsing their inventory to discover a broad range of new and used options. Nonetheless, if you already have a car, you should ensure that it has enough power to make the trip effortless but is fuel-efficient enough to save you time and money at the pump! It is also a good idea to check the following things before heading off:
Tires: Check that they have enough tread and are free of any damage that could cause an accident.
Battery: Ensure your battery is in good working order and there are no leaks or corrosion.
Fluids: Ensure all the necessary fluids are topped up, such as brake fluid, windscreen washer, and so on.
Oil: Oil is the lubricant that makes your vehicle work correctly. Ignore this point at your peril.
Lights: Ensure that all of the lights are in good working order and bright enough for those times when you will inevitably have to drive at night.
Map Your Route
When you are on a road trip, the excitement of exploring the world is coupled with the constant worry of getting lost. This can be especially true if you don't have a clear plan in mind before starting your journey. Planning your route is an essential element to any successful road trip as it will make sure that you can explore what interests you most without any disruptions.
There are many benefits to mapping your route first. For one, you can see how long it will take and how many miles you will need to drive, which helps with estimating the fuel cost and time of arrival. You can also calculate the distance between locations to ensure that they are close enough together for convenience. Luckily, you can often accomplish this using a smartphone or tablet and save the route for offline use.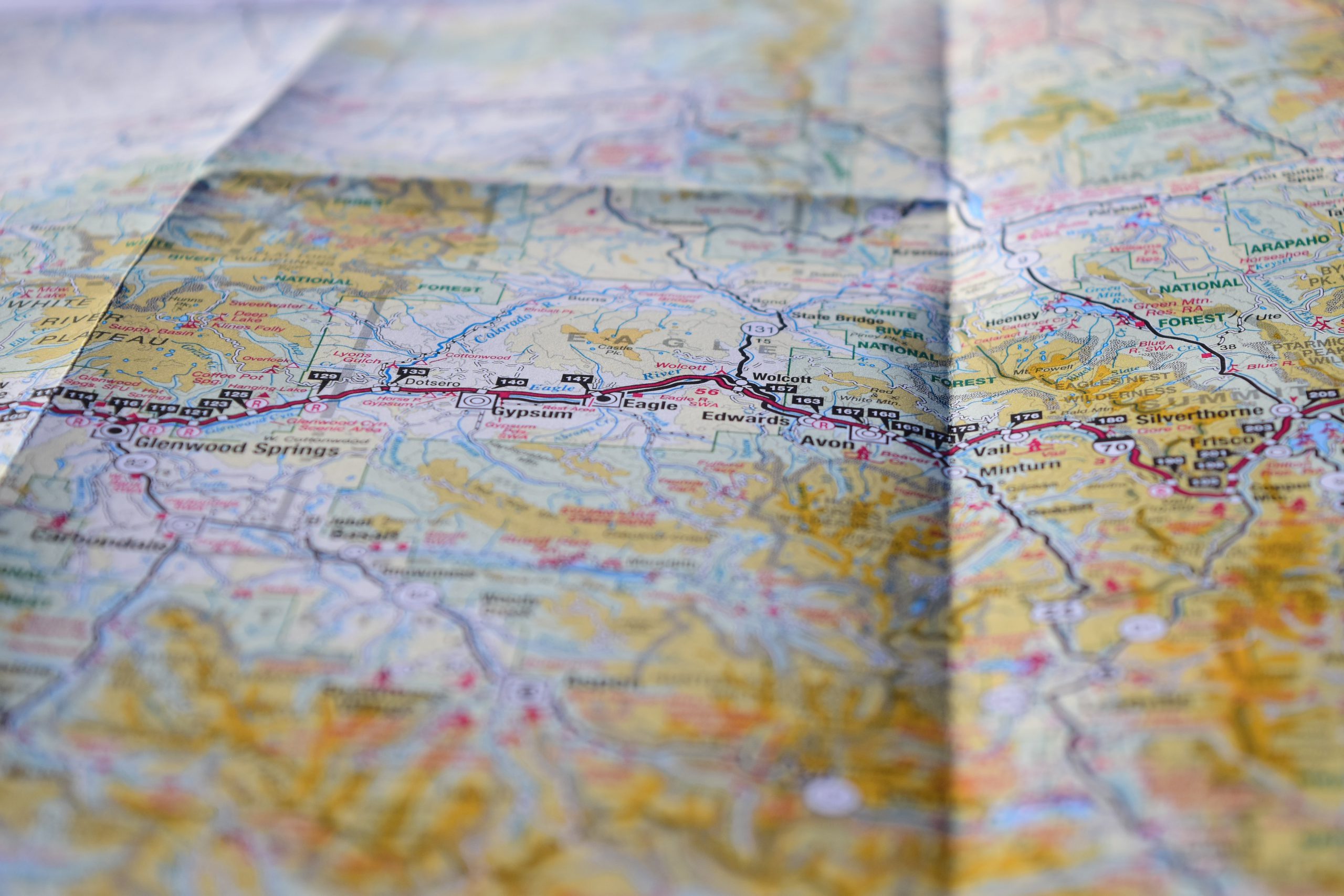 Think About How You Will Sleep Along The Way
As far as road trips are concerned, you have two options:
Camping
Guesthouse/ Motel/ Hotel
If you opt for camping, you must ensure that you have all the relevant materials required to make it an enjoyable experience. This means:
Tent
Pillows
Blankets
Cooking equipment
Flashlight
Camping tables and chairs
Enough food to last you
That list will obviously vary depending on which part of the country you are traveling in. On the other hand, if you opt for the accommodation route, you should bring enough money to pay your way. Furthermore, it is probably a good idea to engage in some planning and make reservations ahead of time, just in case they don't have any room. In reality, the best option is to use a mixture of the two: look for places to stay when possible, but if not, have all of your camping equipment ready.
Bring Emergency Equipment
You never know where or when you will break down or become involved in an accident. Therefore, it is prudent to bring along some emergency gear. This will include:
First aid kit
Spare car parts
Extra cash (hidden)
Spare fuel
Jumper cables
Multi-Tool
Spare batteries
Portable Phone Chargers
Flashlight
Flares or reflective emergency warning triangle
Rope
Food and water
Prepare Your Driving Documents
It is a good idea to prepare your driving documents before going on a road trip, including your driving license, passport, and insurance policy. You never know when you might get pulled over by the police or in a situation where you need to present these documents. Therefore, you should gather everything together and keep them safely inside your glove box.
The road trip is the embodiment of freedom. If you're reading this, you've probably already made your reservations, but hopefully, this post has helped you think about the big picture and gives you some ideas for using your time wisely on the open road.