Another month is already almost over, but as always, there are so many different things to do and see around New York City. Below are my top picks of the best food, parties, events, museum exhibitions, and entertainment to check out for January 25– 31.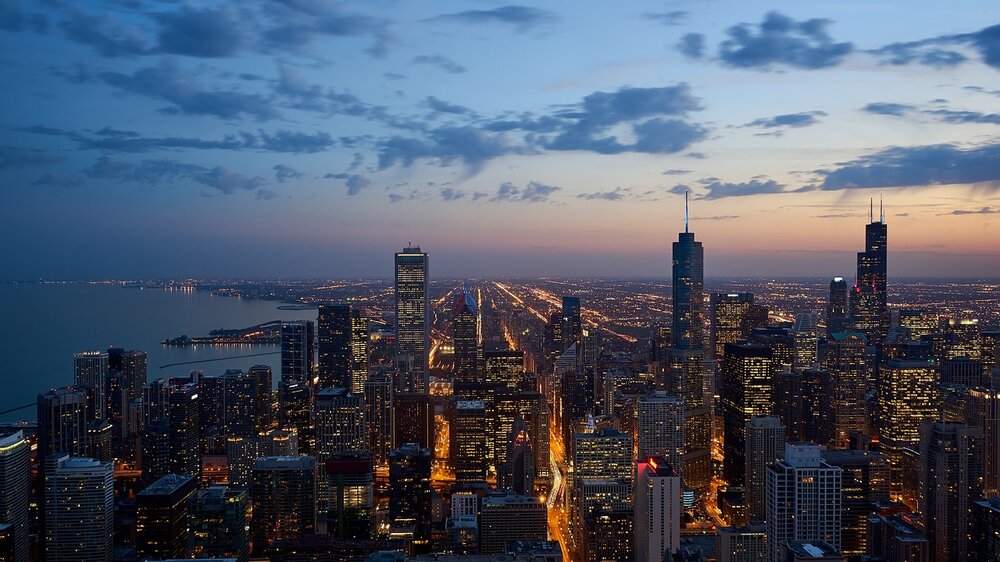 FOOD
SANPOUTEI GYOZA & RAMEN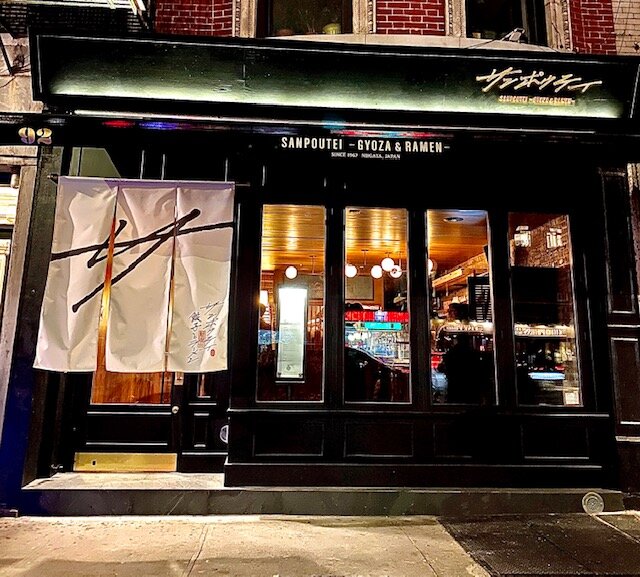 92 2nd Ave, NY, NY 10003 | 646-964-4357 | $10+
Officially opened January 23, 2020, Sanpoutei immerses you into an authentic Japanese ramen dining experience. With a sleek and eye-catching exterior, and a warm, brick and wood interior with soft, dim lighting, Sanpoutei is the perfect spot for a romantic date night or dinner with family or friends. The décor and dining bowls and dishes are beautiful, and add to the overall ambiance of the restaurant. They offer a diverse and reasonably priced menu, with delicious options even for the pickiest eaters (me, I'm that picky eater who doesn't eat any seafood!).
The staff is wonderful, efficient, and very attentive. Per the recommendation of our wonderful server, I did try the prawn and fruits spring roll (black tiger prawn, honeydew melon, creamy mayonnaise). As someone who does not eat seafood, ever, I actually really liked this appetizer. The spring roll had the perfect amount of crunch and the honeydew melon and mayonnaise added a really nice sweet and creamy flavor that masked any "fishy" taste from the prawn. To start, try the maguro and uni kasane sushi (uni, hon maguro bluefin tuna, sushi rice, soy sauce, wasabi). My boyfriend loves sushi and described it as really good, "melt-in-your-mouth" sushi, with great presentation.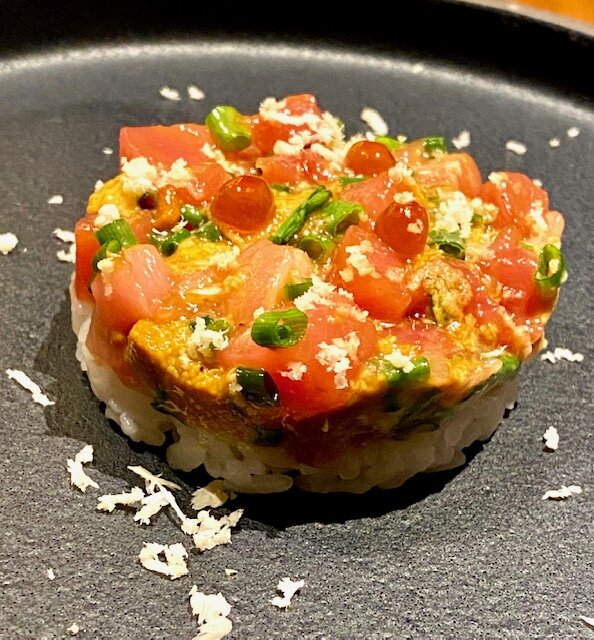 Sanpoutei is known for their authentic ramen, as well as their gyoza. The gyoza is a must try dish! I had the signature Sanpoutei gyoza (pan-fried pork gyoza, pork shoulder loin, cabbage, vinegar soy sauce) and my date had the prawn & edamame crispy gyoza (deep fried crispy gyoza, black tiger prawn, edamame, Chinese Long cabbage, oroshi ponzu, Japanese radish). The pork gyoza, along with its dipping sauce, was cooked to perfection – crispy, yet soft, and full of flavor. The prawn gyoza was crispy and creamy with a sweet taste.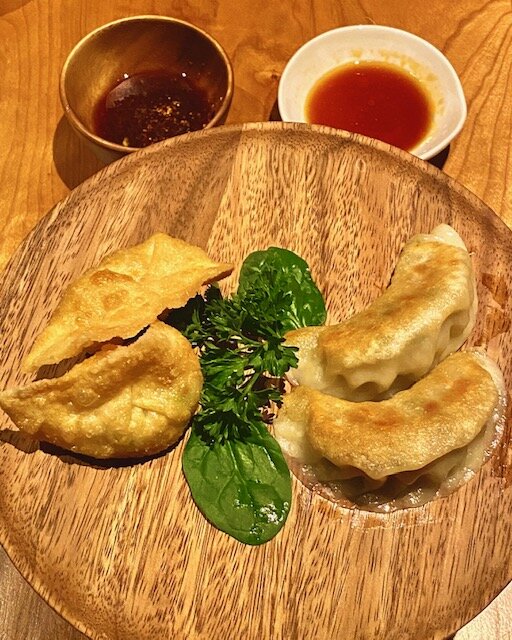 And of course, a visit to Sanpoutei would be incomplete without trying one of the seven ramen dishes offered! All soup and ramen noodles are made fresh and in-house. I had the chicken paitan ramen (homemade noodle, chicken paitan broth, cha-shu pork belly, cherry tomato, asparagus, onion, wood ear mushrooms, seasoned egg). The broth had a really delicious chicken flavor and was nice and creamy, and the noodles tasted incredible (left picture below). Easily the best ramen noodles I've ever had. My boyfriend had the signature Sanpoutei niboshi shoyu ramen (homemade noodle, niboshi soup, cha-shu pork belly, roasted pork, green beans, seasoned egg, onion, bamboo shoot). The broth had a unique flavor and the noodles really put it over the top (right picture below).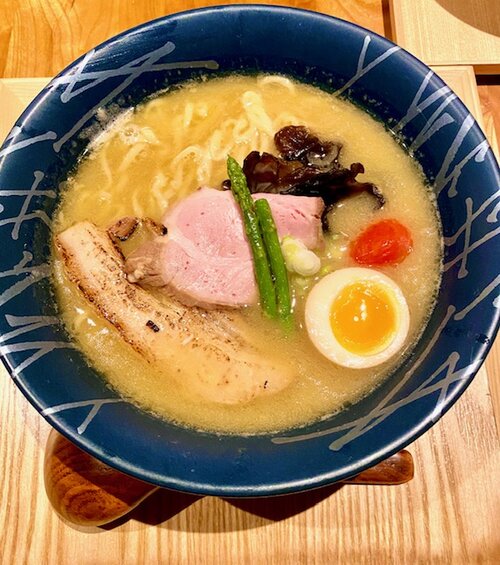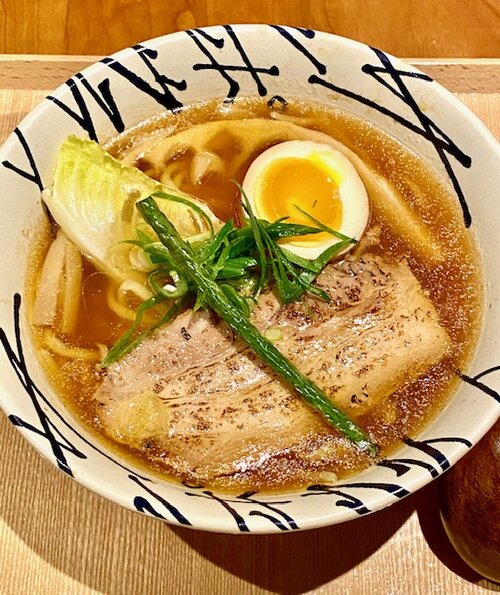 Sanpoutei is a great dining experience and a must visit when in NYC.
Learn more here | Follow on Instagram
PARTIES
SHANGHAI EXPRESS: CASABLANCA
January 29 | 8:30pm-12:30am | $29+
The Jane Hotel Ballroom, 113 Jane Street, NY, NY 10014
"You are invited to our smaller party series. Inspired by the classic 1932 film shanghai express, about an eccentric cast of characters traveling from Peking to Shanghai. Each soirée takes place at a different stop along the imagined route of that train.  Join us, as our adventure continues to a clandestine club known for its glamour, romance, and political intrigue.  This time we'll be stopping in the exotic port city of Casablanca, Morocco, sometime in the 1930s. Enjoy music by the amazing Brooklyn Nomads will be playing traditional north African and middle eastern music, with belly dancing divas Amanda Mottur, Cassandra Rosebeetle, and Renata." – Shanghai Mermaid
Note: Dress code is enforced. No casual attire admitted (no tennis shoes, t-shirts, baseball caps, jeans, etc). Attire is dressy vintage, dressy cocktail, 1930's evening wear, international attire, turbans, top hats, traditional Moroccan attire, or however you'd have dressed for a seductive and scandalous evening in pre-war French Morocco. Your fellow guests might include a British archeologist, an American film star, or a traveling geisha.
https://www.instagram.com/shanghaimermaid/?utm_source=ig_embed
EVENTS
NEW YORK CITY WINE FEST
January 25 | 1pm-4:30pm or 6pm-9:30pm | $15+ | Age 21+
The Tunnel Building, 269 11th Ave, NY, NY 10011
"Wine Fest is your all access pass to hundreds of new wines from around the world. Travel the world of wine at the The Tunnel in New York City. Guests will enjoy wine samples for their entire session paired with live entertainment, food and interactive games." – NYC Wine Fest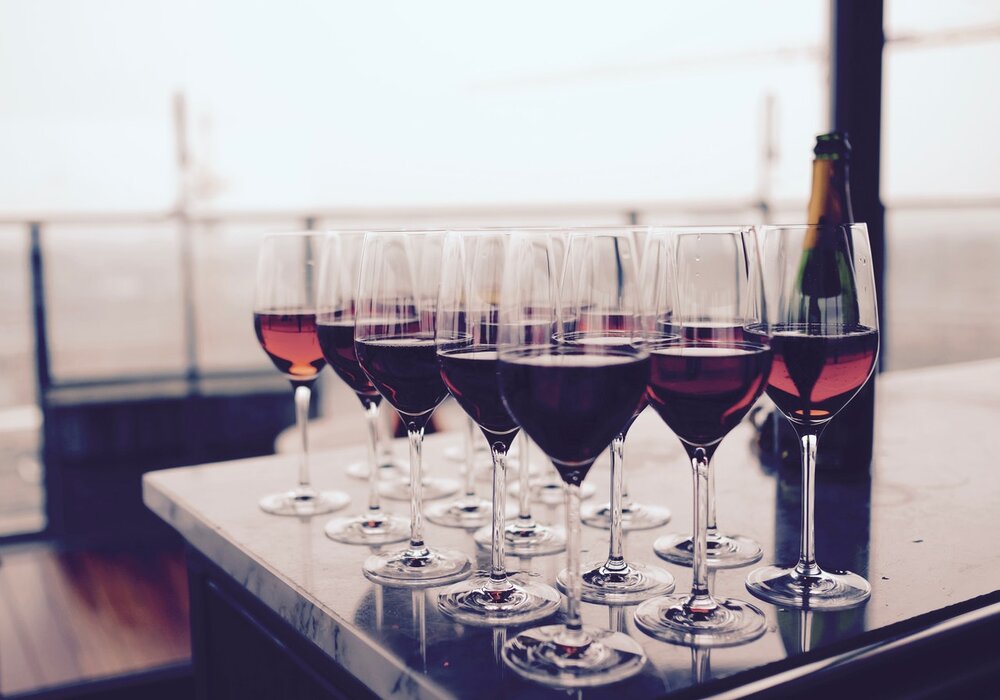 2020 AKC MEET THE BREEDS
January 25 & 26 | 10am-5pm | $32+
Javits Center, 429 11th Ave, NY, NY 10001
If you are a dog or cat lover, this is the event for you! "More than 100 dog breeds and two full days of puppy-petting at the Javits Center in New York City on Jan. 25 and 26. Does it sound like the perfect weekend? The annual AKC Meet the Breeds is a true melting pot of nearly every purebred dog you can think of. From the newly recognized Barbet to the ancient, playful Pug, you can meet more than 100 different dog breeds at the 11th Annual AKC Meet the Breeds. And for those who prefer felines, there will be plenty of cats at Meet the Breeds as well. In fact, for the seventh time since 2011, The International Cat Association (TICA) will showcase many of its 73 recognized cat breeds." – American Kennel Club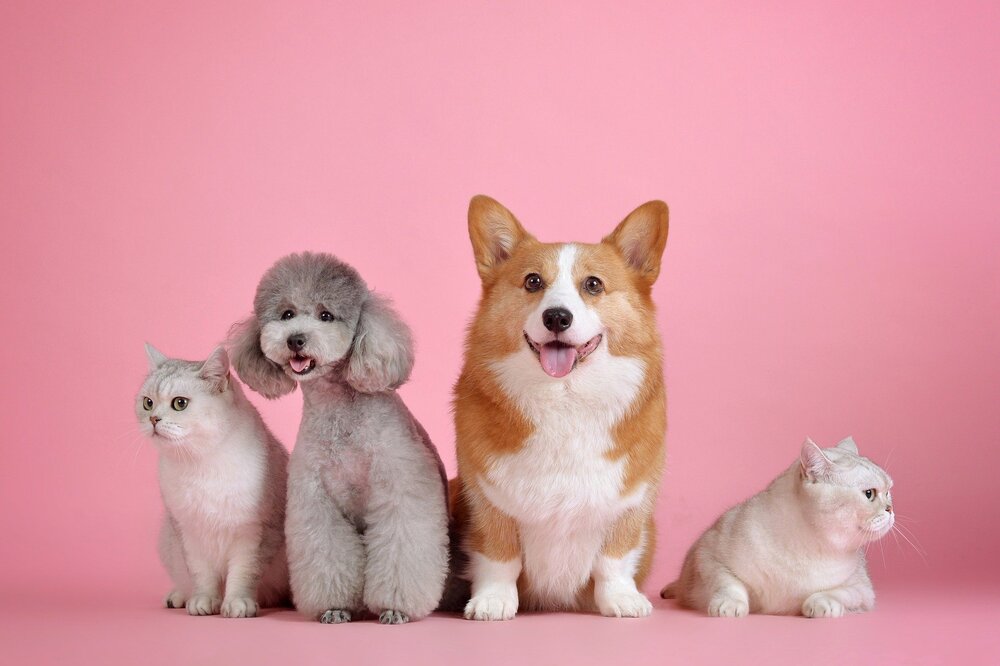 CRAVEFEST
January 27 – February 7
Multiple locations in New York City
"Crave Fest 2020 is kicking off from Monday, January 27th to Friday, February 7th, with over 50 restaurants in Manhattan giving away more than 500 free meals and beverages daily! Some participating restaurants include The Shakespeare, Tara Rose, Ono Bowls, Yaso Noodle Bar, Headless Widow, Juice Therapy, Mexican Festival, Som Bo, Chirp and much more! Think free burgers, fish & chips, açaí bowls, burritos, sandwiches, smoothies, noodles, coffees and more! During Crave Fest, new and existing Crave users will have access to the exclusive "free" deals as well as the daily uploaded last minute deals at partnering restaurants." – Crave
To grab a free meal or beverage, you must:
1) Download and open the Crave app.
2) Search for the promoted participating restaurants on Crave's map or list-view.
3) Be one of the first people to redeem a 'Free item' deal (or pre-book it for a later pick up).
4) Send your booking details through
5) Head down to the select restaurant and show the voucher to receive your delicious and free meal or drink!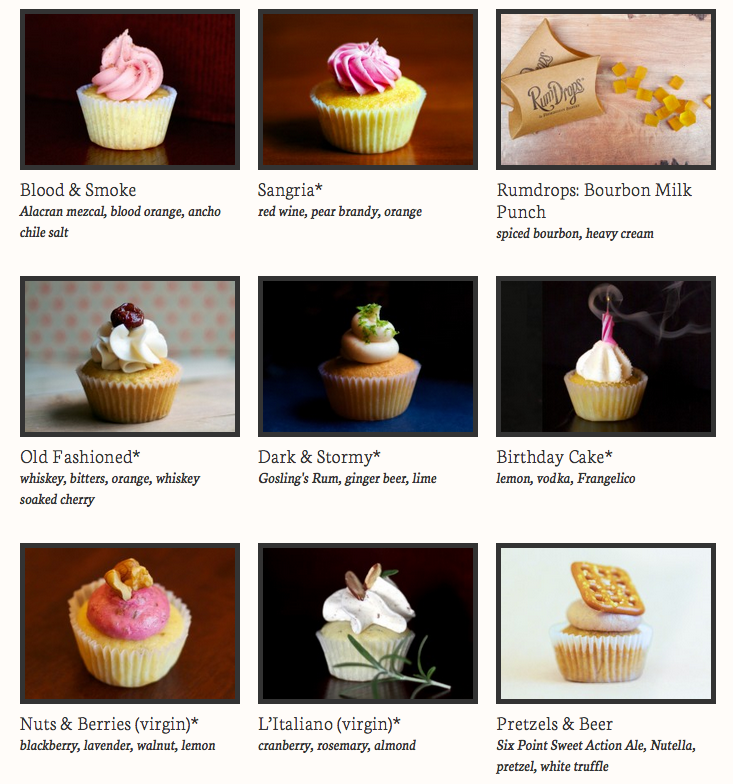 NYC RESTAURANT WEEK
Now – February 9 | 2-course lunch $26, 3-course dinner $42
Various locations across New York City
"NYC Restaurant Week is a celebration of NYC's most fabulous pastime: dining out. With hundreds of restaurants throughout the City rolling out special prix-fixe menus for a limited time, this is your chance to revel without a cause."
Find participating restaurants here
SECRETS OF NEW YORK TOUR
Saturdays | 11am-2pm | $49
Financial District & Battery Park City in Manhattan
Join the 5-star rated Secrets of New York tour. Learn secrets of the city that have never been revealed in Sarah's videos. It is the perfect way to spend a Saturday and discover more about the city you live in, or are visiting. You'll travel through hidden passageways, hear fascinating true stories of the area, and learn secrets from the city's origins. You'll see a WWII biplane parked on a skyscraper roof, pieces of the Berlin Wall, a hidden elevated park with an epic city view, and where the largest concentration of gold in human history is kept, plus much more! You do not want to miss this one-of-a-kind experience.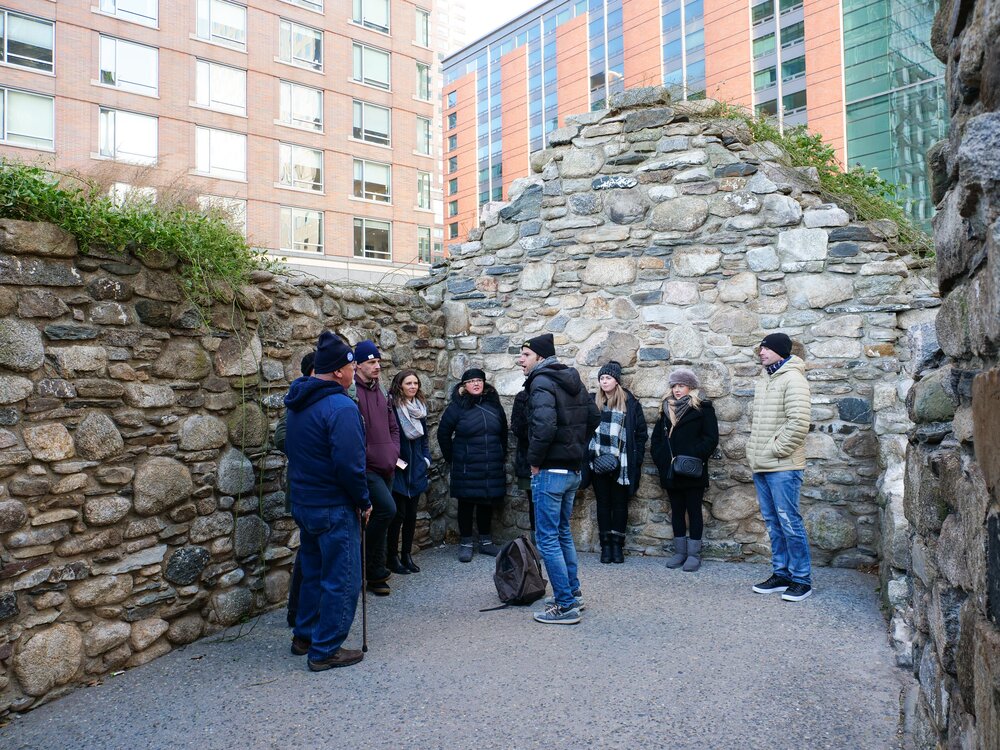 JERSEY CITY WHISKEY FEST
January 31 | 7:30pm-10:30pm | $65+ | Age 21+
Harborside Atrium, 153 Exchange Place, Jersey City, NJ 07302
Head right across the river to Jersey City for Whiskey Fest! "Jersey City Whiskey Fest features over 100 styles of whiskey and spirits. Ticket holders are able to try their favorite as well as new spirits. All while getting to know more about the whiskies from experts that will take them on the ultimate tour of whiskey. Taste an outstanding selection of whiskies and even a variety of craft spirits ranging from the all American Kentucky bourbons to the Mexican Tequila, Russian Vodka and more. Not sure Whiskey is your drink of choice? We also feature a variety of spirits including Vodka, Gin, Tequila and many more. Tickets include .5 ounce samples of whiskey, great music and access to delicious food, vendors & merchandise. Plus the magnificent NYC skyline!" – Jersey City Whiskey Fest
Learn More Here | Buy Tickets Here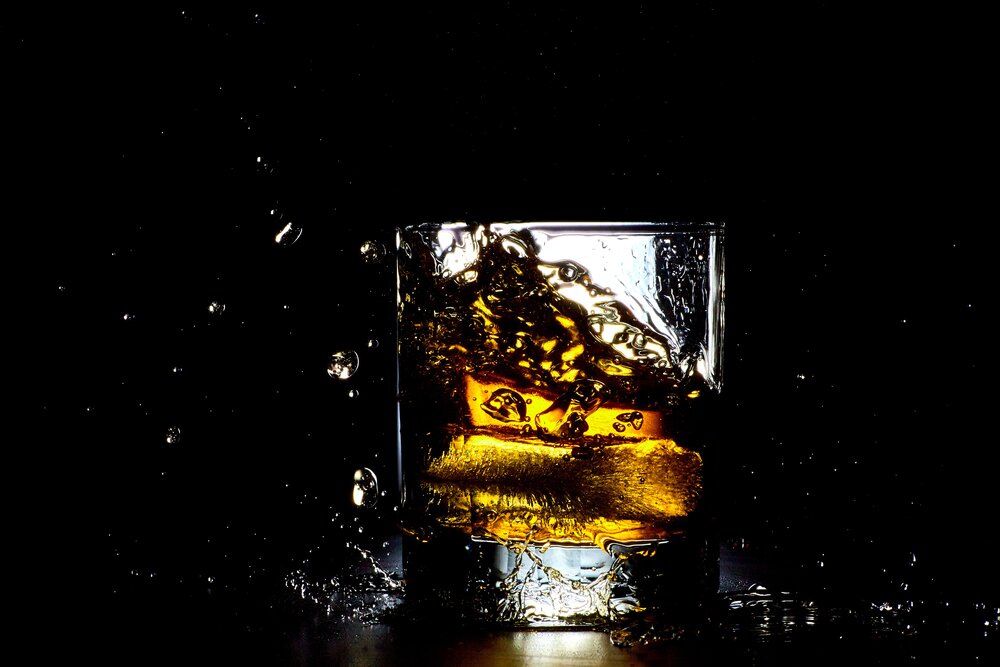 MUSEUM/ART EXHIBITIONS
2020 VISION: PHOTOGRAPHS, 1840S – 1860S
Now – May 10 | $16
The Metropolitan Museum of Art, 1000 5th Avenue, NY, NY 10028
"When The Met first opened its doors in 1870, photography was still relatively new. Yet over the preceding three decades it had already developed into a complex pictorial language of documentation, social and scientific inquiry, self-expression, and artistic endeavor. These initial years of photography's history are the focus of this exhibition, which features new and recent gifts to the Museum, many offered in celebration of The Met's 150th anniversary and presented here for the first time. The works on view, from examples of candid portraiture and picturesque landscape to pioneering travel photography and photojournalism, chart the varied interests and innovations of early practitioners. The exhibition, which reveals photography as a dynamic medium through which to view the world, is the first of a two-part presentation that plays on the association of "2020" with clarity of vision while at the same time honoring farsighted and generous collectors and patrons." – The Met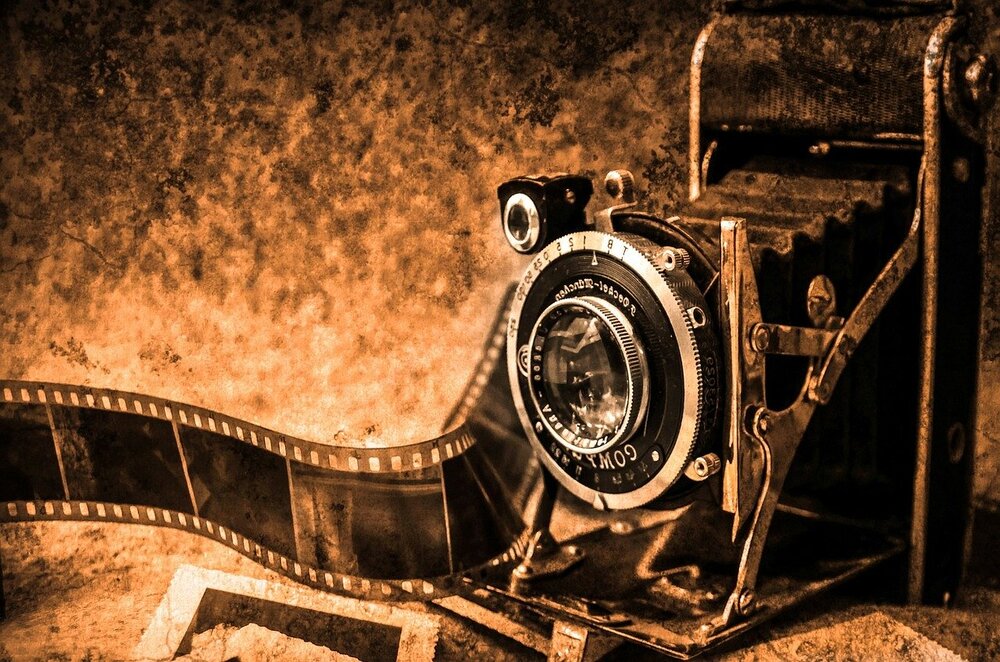 AGNES DENES: ABSOLUTES AND INTERMEDIATES
Now – March 22 | $10+
The Shed, 545 West 30th Street, NY, NY 10001
"Agnes Denes rose to international attention in the 1960s and 1970s as a leading figure in conceptual, environmental, and ecological art. A pioneer of several art movements, she creates work in a broad range of mediums, utilizing various disciplines—science, philosophy, linguistics, ecology, psychology—to analyze, document, and ultimately aid humanity. Denes turns her analysis into beautiful, sensual visual forms, poetry, and a philosophy that she has developed over the course of her career." – The Shed
THEATRE/ENTERTAINMENT
WEST SIDE STORY
Now in previews, opens February 20 | $39+
Broadway Theatre, 1681 Broadway, (between West 52nd & 53rd Streets) NY, NY 10019
"West Side Story, the most exciting musical theater masterpiece of the 20th century. When four theatrical giants — Jerome Robbins, Leonard Bernstein, Arthur Laurents and Stephen Sondheim — created West Side Story, it was immediately hailed as an "indisputable, boundary-busting masterpiece" (The New York Times) that "explodes every imaginable idea of what a musical can be" (New York Magazine). Now, three of the most daring theater-makers of our time — director Ivo van Hove (A View From the Bridge and The Crucible), choreographer Anne Teresa de Keersmaeker, and designer and frequent Van Hove collaborator Jan Versweyveld — offer a radical, thrilling new interpretation of this iconic work, with extraordinary dancing, breathtaking vision, and 33 young, brilliantly gifted performers all making their Broadway debuts. Don't miss this opportunity to see a landmark in musical theater history as if for the very first time." – West Side Story
https://www.instagram.com/westsidestorybway/?utm_source=ig_embed
PIPPIN
January 25 – June 13 | $15+
Tato Laviera Theatre, 240 East 123rd Street, NY, NY 10035
"HRT's production of the Tony Award-Winning Musical, Pippin, is the story of a young prince on his search for meaning and significance. The ensemble cast tells the story of Pippin, a young prince who longs to find passion and adventure in his life. To prove his loyalty to his distracted father, King Charles, Pippin goes to war. On the darker side, PIPPIN could quite possibly be the millennial experience. Pippin, although born privileged, struggles to find a calling that matches his ambition and expectations of what his life should be. However, his place in life will not be as well-off or grandiose as his father, the King. Prodded by the Lead Player, Pippin refuses to accept the poor and mundane life he eventually finds himself living (trapped in) as the Lead Player (social media, society) tries to convince him into one major final act." – HRT Pippin