Summer is here, which means it is hot and sunny in New York! I love this time of year because there are many fun parties and events happening on a daily basis. Part of attending these fabulous events is dressing the part!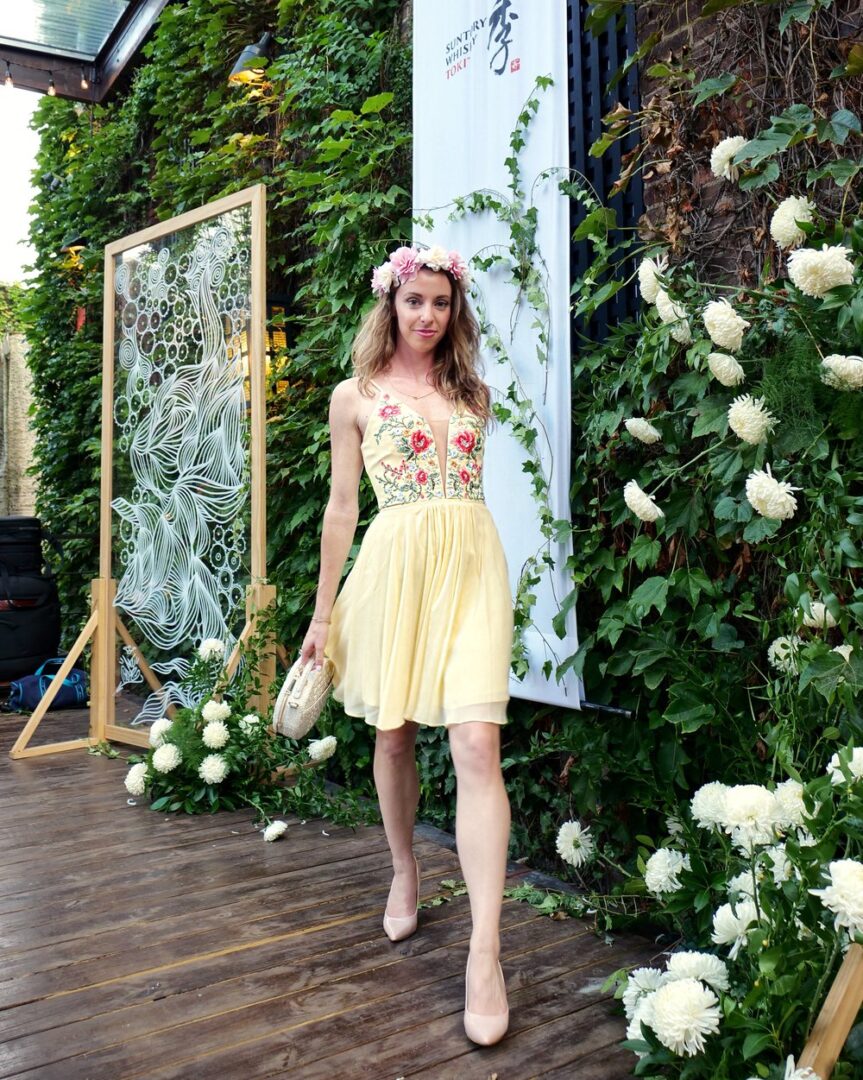 For example, diner en blanc and Pinknic are both happening this week. For diner en blanc all guests need to wear elegant white clothing, and for Pinknic all festival attendees need to wear pink. I'm ready with my looks for both and can't wait to wear them! Tip: If you don't want to feel uncomfortable in your new shoes, check out some of the best heel cups.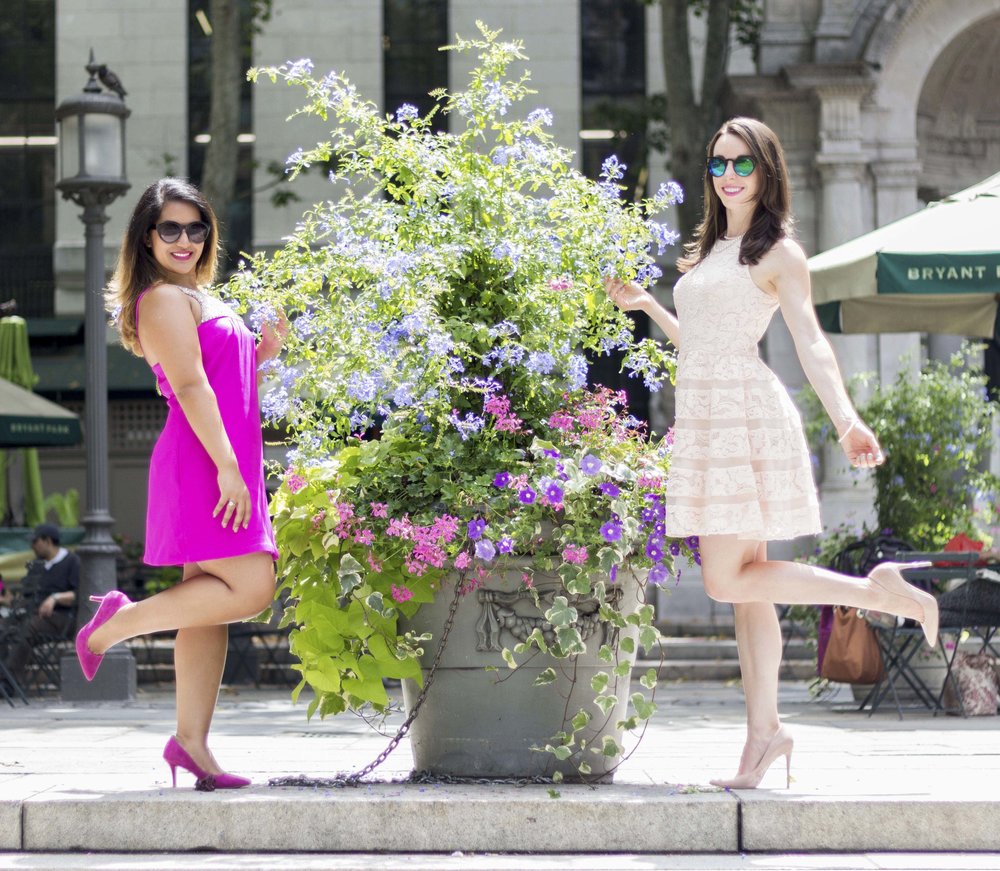 However, no matter what you are doing in the city there are a few summer fashion staples that you'll need. Click the button below to see my list of NYC summer fashion for under $100.
CLICK HERE TO SHOP MY SUMMER FASHION LIST ON AMAZON
THE SUMMER ESSENTIALS…
To see a curated list of my top suggestions on dresses, skirts, bottoms, tops, purses, jewelry, and shoes, click on the button above to see my Amazon store! However, to get a general idea of the basics, scroll down. 🙂
A FLOWY DRESS OR SKIRT
This is what you'll find me wearing most days. I love flowy dresses! The one I'm wearing below is no longer produced but you can find many similar ones on my Amazon store. Flowy dresses are great because they are classy and keep you cool. Plus they are very photogenic!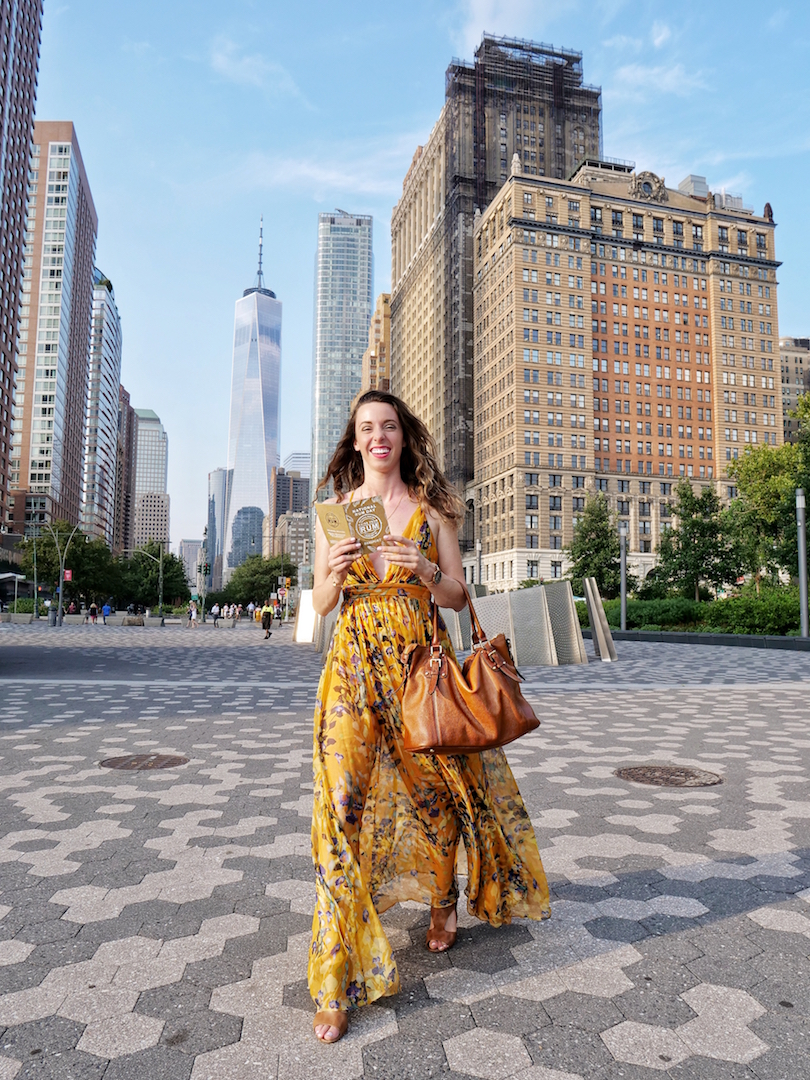 LAYERED JEWELRY
Layering your jewelry is very in right now. I think it is feminine and elegant. In this shot I'm wearing my friend Alice's jewelry brand. The company is called Aura Bijoux, and all of their items are fabulous!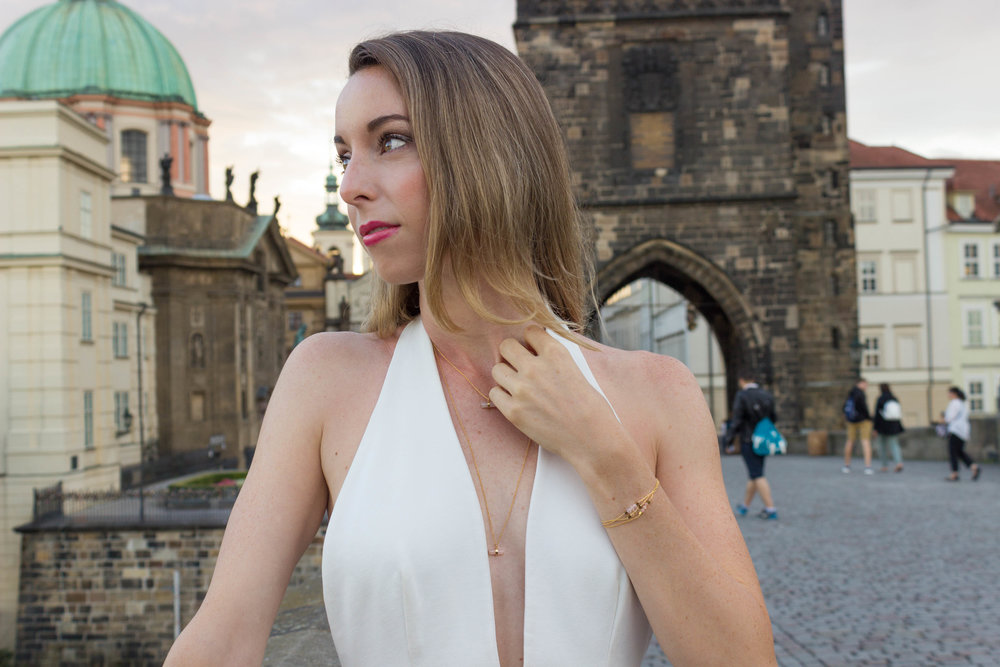 CHIC SUNGLASSES
Sunglasses can make or break your look. My go to brand is Bolon Sunglasses (which are not under $100). However, I found a bunch of adorable similar options on Amazon that are well reviewed!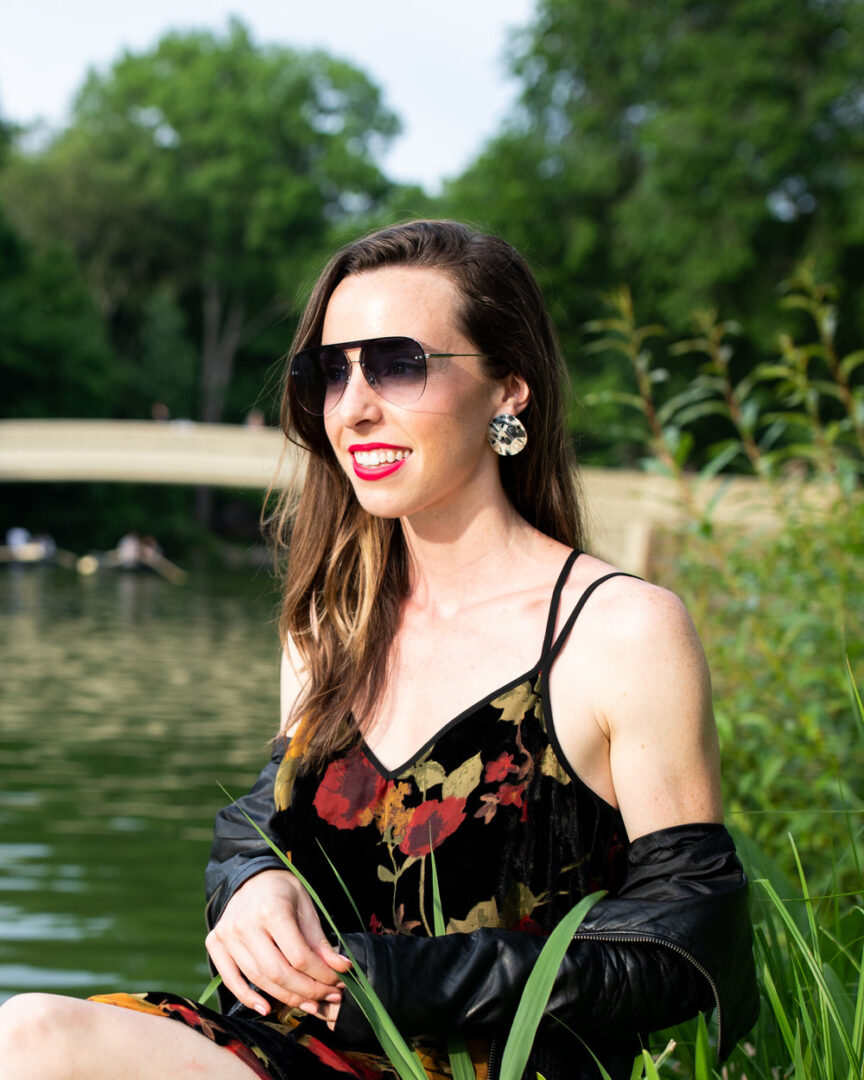 A CUTE BATHING SUIT
My friend Tina is always killing it with her multicolored bathings suits of all different styles (and with this amazing photo where she duplicated herself three times)! There are many rooftop pool parties in New York so it is important to have at least one chic bathing suit ready to go. Don't forget sunscreen, sunglasses, and a summer hat! You'll find my recommendations on those on my Amazon store page.
A COLORFUL PURSE
My pink purse from Angela Roi is perfect for summer because it is pale pink. It reminds me of the beautiful flowers that bloom this time of year!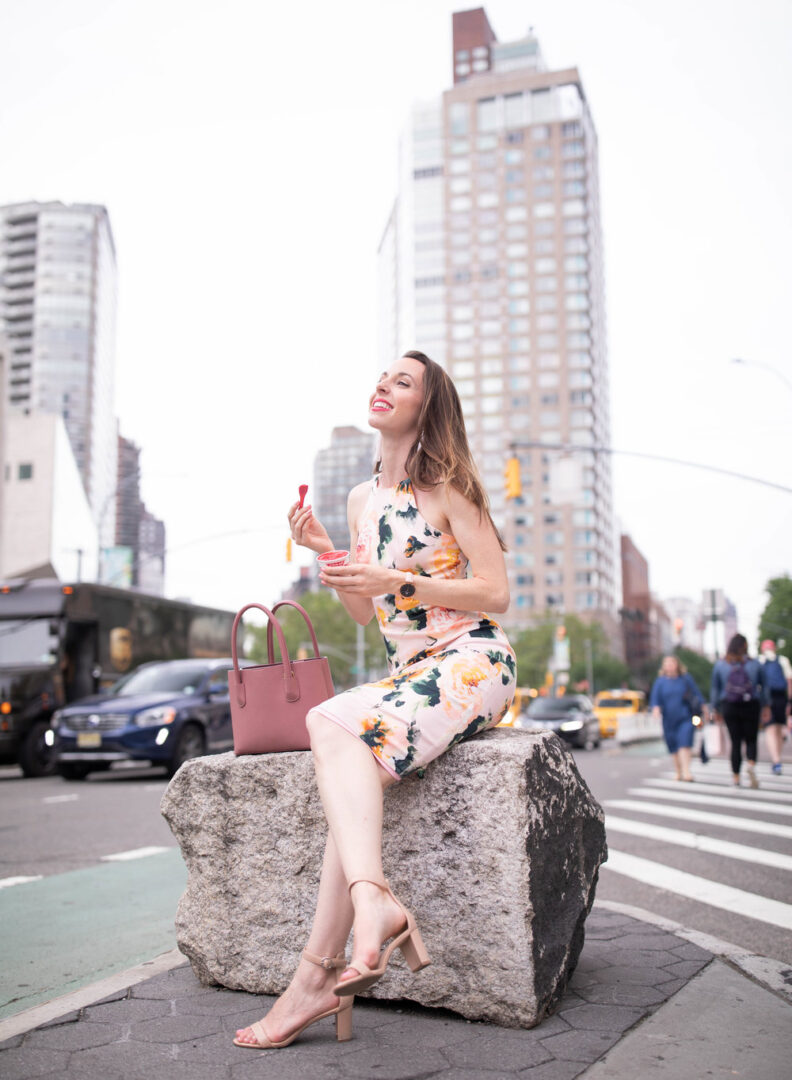 A GIRLY TOP
There is nothing like a statement top. I think Tina does a great job pairing this one with the rest of her look. It is always a good idea to have a few different colorful, floral, or patterned tops ready for the summer season. They can be dressed in so many different ways.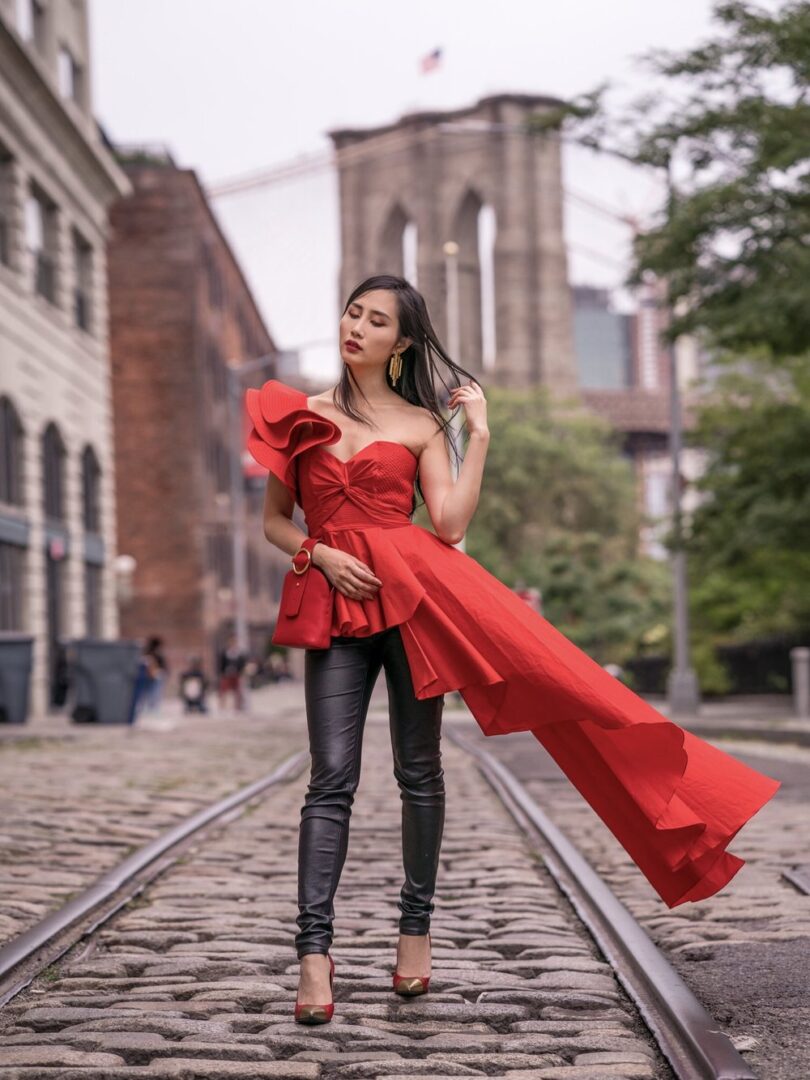 COMFORTABLE, YET FASHIONABLE, SHOES
In New York there is a lot of walking so it is important to have comfortable shoes. But please, don't be that person that wears running sneakers! There are many great options for fashionable shoes that are also comfortable. Believe it or not, I've done three mile tours in these heels from Nine West (below). I love them and they are very comfortable.
To see a full list of all of my summer fashion recommendations head to my Amazon store. You'll not only find fashion there but also, all of my filming and photography equipment that I use to make content. Happy shopping and summer!