It's another new week and the start of a new month, which means that there are so many things to do and see around New York City. Below are my top picks of the best events, museum exhibitions, and entertainment to check out for February 24 – March 1.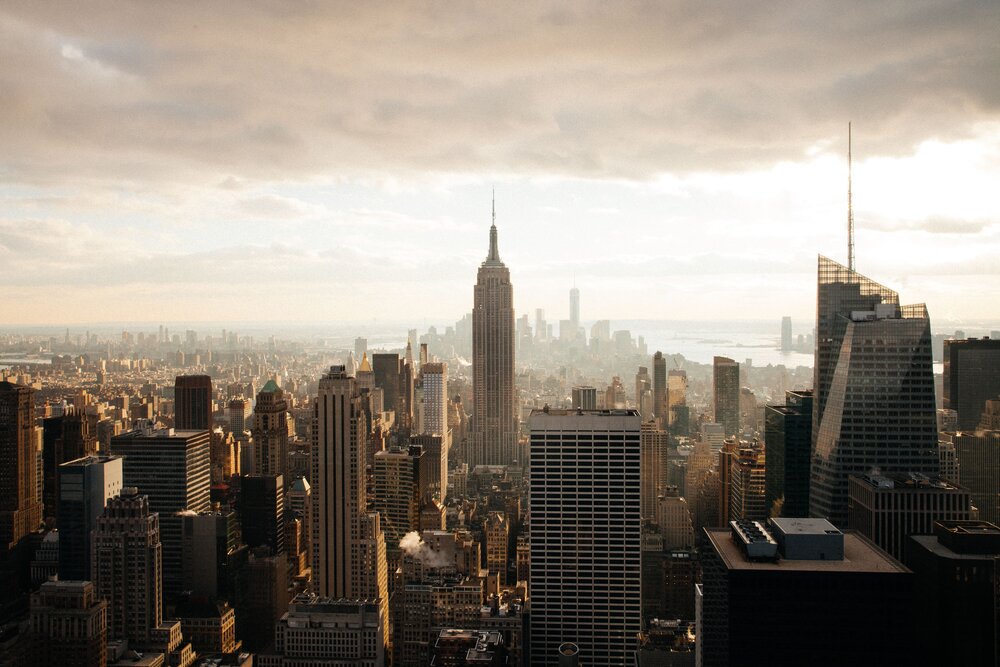 EVENTS
NEW YORK DANCE FESTIVAL
February 27 – March 1 | $25+
The Roosevelt Hotel, 45 East 45th Street, NY, NY 10017
"Enjoy world-class dancing with competitors from all over the world. Experience The Roosevelt Hotel, which impresses with its grand architecture and spectacular interiors beautifully restored to their original brilliance. The "Grand Dame of Madison Avenue" is the pinnacle of classic New York City glamour and an iconic Manhattan landmark." – New York Dance Festival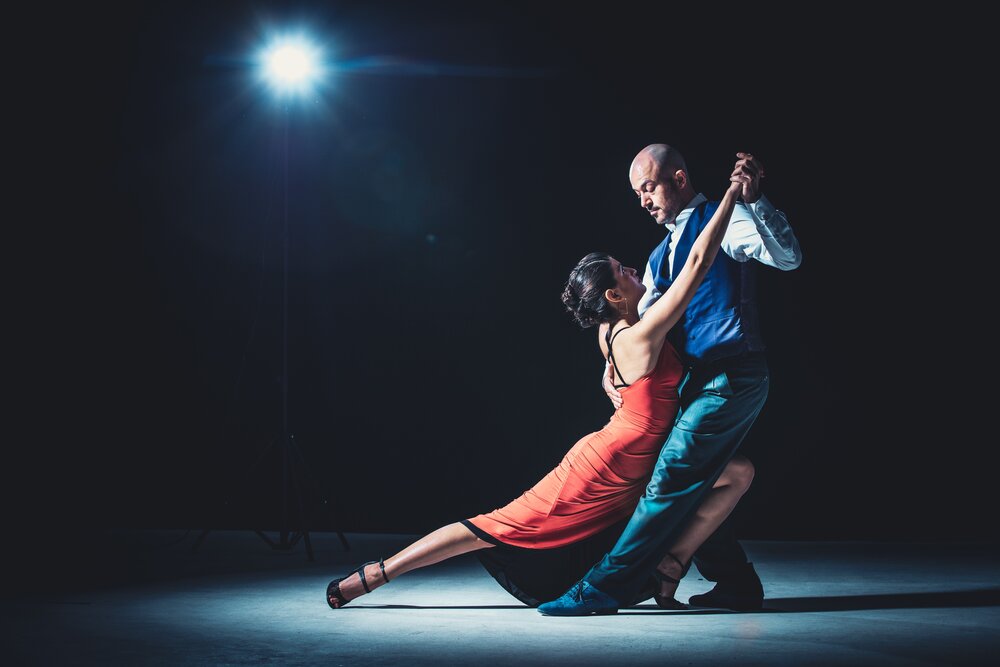 HISTORYTALKS
February 29 | 10am – 5pm | $287.50+
Carnegie Hall, 881 7th Avenue, NY, NY 10019
"HISTORYTalks is a traveling speaker series that explores newsworthy topics and historical events, inviting audiences to experience first-hand conversations with trailblazers, global leaders, witnesses, authors and filmmakers. Join us as we explore our shared history through these exclusive day-long events, with candid recollections and unique perspectives that will help us better understand the present and inform the future." – HISTORYTalks
Some special guests include Matthew McConaughey, Trevor Noah, Gloria Steinem, President Bill Clinton, President George W. Bush, Padma Lakshmi, Tom Brokaw, and many more!
Learn more here | Buy Tickets Here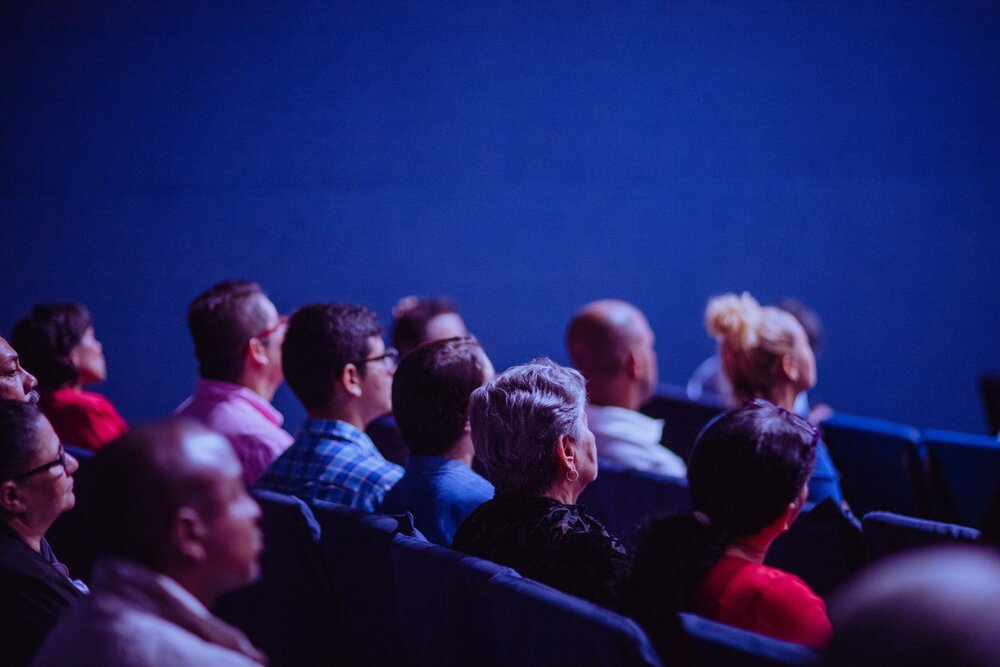 SECRETS OF NEW YORK TOUR
Saturdays | 11am-2pm | $49
Financial District & Battery Park City in Manhattan
Join the 5-star rated Secrets of New York tour. Learn secrets of the city that have never been revealed in Sarah's videos. It is the perfect way to spend a Saturday and discover more about the city you live in, or are visiting. You'll travel through hidden passageways, hear fascinating true stories of the area, and learn secrets from the city's origins. You'll see a WWII biplane parked on a skyscraper roof, pieces of the Berlin Wall, a hidden elevated park with an epic city view, and where the largest concentration of gold in human history is kept, plus much more! You do not want to miss this one-of-a-kind experience.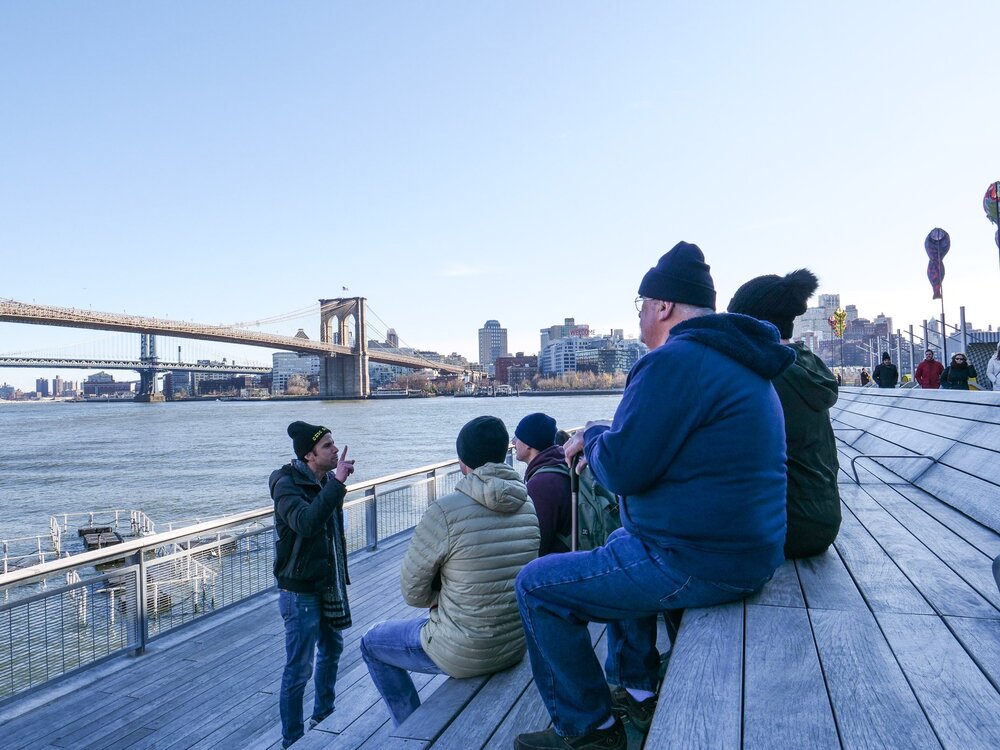 MUSEUM/ART EXHIBITIONS
COUNTRYSIDE, THE FUTURE
Now – August 14 | $25
Solomon R. Guggenheim Museum, 1071 5th Avenue, NY, NY 10128
"Countryside, The Future is an exhibition addressing urgent environmental, political, and socioeconomic issues through the lens of architect and urbanist Rem Koolhaas and Samir Bantal, Director of AMO, the think tank of the Office for Metropolitan Architecture (OMA). A unique exhibition for the Guggenheim Museum, Countryside, The Future will explore radical changes in the rural, remote, and wild territories collectively identified here as "countryside," or the 98% of the Earth's surface not occupied by cities, with a full rotunda installation premised on original research." – The Guggenheim Museum
CAULEEN SMITH: MUTUALITIES
Now – May 17, 2020 | $25
Whitney Museum of American Art, 99 Gansevoort Street, NY, NY 10014
"Cauleen Smith (b. 1967) draws on experimental film, non-Western cosmologies, poetry, and science fiction to create works that reflect on memory and Afro-diasporic histories. Mutualities, the artist's first solo show in New York, presents two of Smith's films, Sojourner and Pilgrim—each in a newly created installation environment—along with a new group of drawings collectively titled Firespitters. The films unfold across several important sites in Black spiritual and cultural history, weaving together writings by women from different eras." – Whitney Museum
ENTERTAINMENT
INTIMATE APPAREL
Previews begin February 27 | $82+
Lincoln Center Theater, 150 West 65th Street, NY, NY 10023
"Set in 1905 in turn of the century New York, Intimate Apparel tells the story of Esther, a lonely, single African-American woman who makes her living sewing beautiful corsets and ladies' undergarments. There is warm affection between her and the Orthodox Jewish man who sells fabrics to her, but any relationship between them, even a touch, is completely forbidden. Seeking love and romance, Esther eventually embarks on a letter writing relationship with a mysterious suitor laboring on the Panama Canal. When he moves to New York they embark on an unhappy marriage, leading Esther to realize that only her self-reliance and certainty of her own worth will see her through life's challenges." – Intimate Apparel
CLASSIC SOUL & MOTOWN REVUE BRUNCH: A DECADE OF SOUL
February 29 | 12:30pm | $25+
Blue Note, 131 West 3rd Street, NY, NY 10012
"A musical journey taking you back in time! Back to when Berry Gordy's Motown label and his studio band the Funk Brothers and Stax record's Booker T and the MG's were the proponents of what came to be known as a historical style of music. "Soul Music" A trip back to when King and Smash records gave us "The Godfather of Soul" while the Columbia and Atlantic label brought us "The Queen of Soul". Bruce "Big Daddy" Wayne and Lady Jae Jones lead this classic soul review with their unmatched energy and breath taking showmanship. A Decade of Soul is a passion driven classic soul tribute where it's difficult to stay in your seat!" – Blue Note
Note: Brunch not included in ticket price