NYC is the one of the top food capitals of the world. Truly a melting pot, NYC has so much diversity that translates into countless different restaurants that are sure to please so many different appetites. NYC Restaurant week is a way to celebrate NYC's love for food, restaurants, and dining out. Below are the top 10 NYC restaurant week dining spots you must check out. You have until February 9 to experience restaurant week and take advantage of special deals, such as 2-course lunches for $26 and 3-course dinners for $42. Don't miss out on NYC Restaurant week. Happy Eating!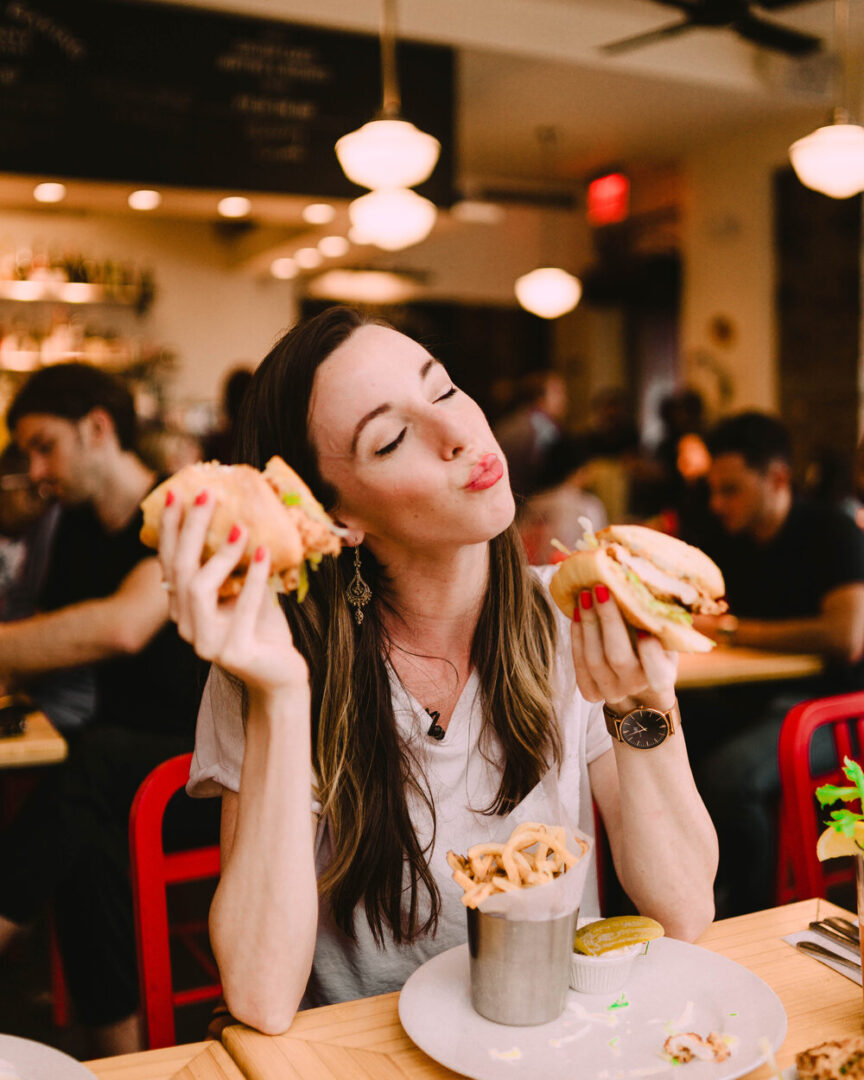 ARETSKY'S PATROON
Midtown East – 160 East 46th Street, NY, NY 10017 | (212) 883-7373 | M-F, Dinner, $42
At Patroon, you'll find impeccable service, a familial staff and an inviting menu of seasonal American favorites. This three-floor townhouse has a classic New York charm with a rich and upscale menu – foie gras, quail, etc. The quality of Aretsky's Patroon makes the Restaurant Week priced ticket to this New York establishment well worth it.
BARBETTA
Theater District – 321 West 46th Street, NY, NY 10036 | (212) 246-9171 | M-F, Lunch $26, Dinner $42
Built in a 1906 carriage house, Barbetta still retains the design and look of the early to mid 1900's, as well as being owned by the same family for more than a century. With ornate décor, candelabras, and crystal chandeliers, Barbetta is one of the most romantic Italian restaurants around. Add a menu with specialties hailing from the Piedmont region of Italy, such as bue al barolo and risotto, this is the perfect date spot.
BUTTERMILK CHANNEL
Carroll Gardens – 524 Court Street, Brooklyn, NY 11231 | (718) 852-8490 | M-F, Lunch $26, Dinner $42; Sun, Dinner $42
Celebrity hot spot and neighborhood favorite, Buttermilk Channel is an American bistro well known for its duck meatloaf and their famous buttermilk fried chicken with cheddar waffles. They also have signature and classic cocktails, as well as a wine list focused on French and American wineries. This spot is worth traveling the distance just for the famous Buttermilk Chicken & Waffles alone. The waffles are featured on the restaurant week dinner menu, and you do not want to miss out!
ESCA
Hell's Kitchen – 402 West 43rd Street, NY, NY 10036 | (212) 564-7272 | M-F, Lunch, $26
Esca is an upscale and modern restaurant, serving fresh and contemporary Italian inspired cuisine by fisherman turned chef- David Pasternack. The dishes are rooted in Italian flavors and traditions while also celebrating local and seasonal ingredients from the tri-state region. Esca's beverage and wine program focus on artisanal spirits and cocktails and a carefully curated wine list. Esca's philosophy will always let the highest quality ingredients shine.
INDOCHINE
Astor Place – 430 Lafayette Street, NY, NY 10003 | (212) 505-5111 | M-F, Dinner $42; Sun, Dinner $42
Indochine is a timeless classic that combines stylish ambience, tropical décor and exotic French-Vietnamese fusion with fun vibes and a delicious menu. It is the perfect spot for celebrating and for intimate date night dinners or large groups.
NOREETUH
East Village – 128 First Avenue, NY, NY 10009 | (646) 892-3050 | M-F, Dinner $42; Sun, Dinner $42
Noreetuh is a Hawaiian restaurant that has a rare combination of vibrant creativity and quality of menu. The menu is complemented by a carefully curated wine list of approximately 200 selections with a strong representation from France. In addition to the wines, there are a number of craft beers and specialty sakes on the list as well. The restaurant's goal is to create an atmosphere where guests can enjoy artfully crafted food paired with a wine list in a casual, enjoyable environment, thus reflecting the place's name, which translates as "playground." The Imperial Wagyu and Pineapple Upside Down Cake for two are something your friends will thank you for telling them about.
PIG & KHAO
Lower East Side – 68 Clinton Street, NY, NY 10002 | (212) 920-4485 | M-F, Dinner $42; Sun, Brunch/Lunch $26, Dinner $42
Pig & Khao is a combination of Southeast Asian recipes and flavors in a trendy Lower East Side atmosphere. They pay homage to the culture and sights of Southeast Asia and mixes in the vibrance of New York's Lower East Side. The Restaurant Week dinner menu has 4 courses plus a jasmine or coconut rice, allowing you to try an array of dishes that are worth more than the price.
WILD INK
Hudson Yards – 20 Hudson Yards, 5th fl., NY, NY 10001 | (646) 974-7305 | M-F, Lunch $26, Dinner $42
There is no better time to enjoy this incredibly upscale Asian Fusion menu and be surrounded by beautiful views than when Restaurant Week prices are in effect. Helmed by executive chef Peter Jin, Wild Ink is an Asian-inspired restaurant with an international approach. The concept is inspired by a chef's travel—the idea that every time one of their chefs visits a new country they are inspired to create a new dish using new flavors and techniques. Wild Ink strives to create a dining experience that people return for: plates of delicious food lovingly created and served by passionate people surrounded by beautiful design.
WOODPECKER BY DAVID BURKE
NoMad – 30 West 30th Street, NY, NY 10001 | (646) 398-7664 | M-F, Lunch $26, Dinner $42; Sun, Dinner $42
Woodpecker is a new wood-fired American restaurant and bar in Manhattan's NoMad neighborhood. The restaurant has a private dining room and a large chef's table in the front of the kitchen, along with a 35-foot bar. Guests can enjoy a variety of savory wood-roasted meats, fish, vegetables, and pizzas, cooked in two large wood-burning ovens—all with a bit of chef David Burke's style. Cozy yet colorful, Woodpecker has a full Restaurant Week menu with numerous options. Steamed Angry Lobster Dumplings are not to be missed.
HONORABLE MENTIONS:
Bobo, Boucherie, Maialino, Pampano