Oftentimes, packing for a trip fills us with excitement. We're busy creating itineraries and planning outfits, as well as making a last-minute purchase that will take our trip to the next level. Considerations relating to a hotel are sometimes the last thing on our mind; we book a room, then log the address to find the location when we arrive.
However, those packing for a business trip are likely already pondering the location where they'll be staying. Whether jet-setting for a quick weekend conference overseas or preparing for an extended journey, the business trip doesn't often auger the same level of excitement.
For some, it can even be an incredibly lonely time. Some struggle to sleep in unfamiliar surroundings (especially alone), while others might feel weirded out by the silence of a large hotel (especially city-dwellers). Despite being surrounded by other guests, it can be an alienating feeling.
Lucky for business travelers, there are a few handy tricks that can turn any stay into a quality getaway. Dreading your next conference in Toronto or merger in Dublin? Check out these handy tips for solo business travel.
Don't Be Afraid to Stay In
With most business trips taken solo, heading out on the town isn't a great choice for those who prefer company. However, there are plenty of options for spending time indoors. Most hotels have options for a night in, from dining to rec rooms to lounges.
There are also countless ways to relax from the comfort of a hotel room, such as in-room video purchases or gaming sites with dozens of titles in different categories, like slots or blackjack. The first will save a weary traveler a trip to the cinema, while the latter is an on-the-go option that can be played from a smartphone (in most cases).
Regardless, don't be afraid to stay in for the first night or two. In fact, many travelers recommend doing so in order to get used to any time changes. It's also helpful for making friends or 'temporary colleagues'. Remember, you're not the only one staying at the hotel for business reasons, and others in your shoes are likely looking for a good conversation over a drink.
Always Accessorize
In keeping with the theme above, it's important to treat your hotel like a home. The recreational and entertainment features are like neighborhood spots, while the hotel room is an imitation of your bedroom back home. Following a few handy tricks from savvy travelers, here's what the experts have to say: hide all of the promotional and boring brochures that many hotels leave in the room. Without constant reminders that you're away from home, you'll stop registering the fact (to some degree).
Ask for robes and slippers—even if they're not in the room, they're likely a free amenity that workers are happy to bring you. Save the extra space in your luggage to pack lighter amenities, and spare no expense. Top items include small candles that get rid of the sterile hotel smell and pillow sprays that are designed to help travelers sleep.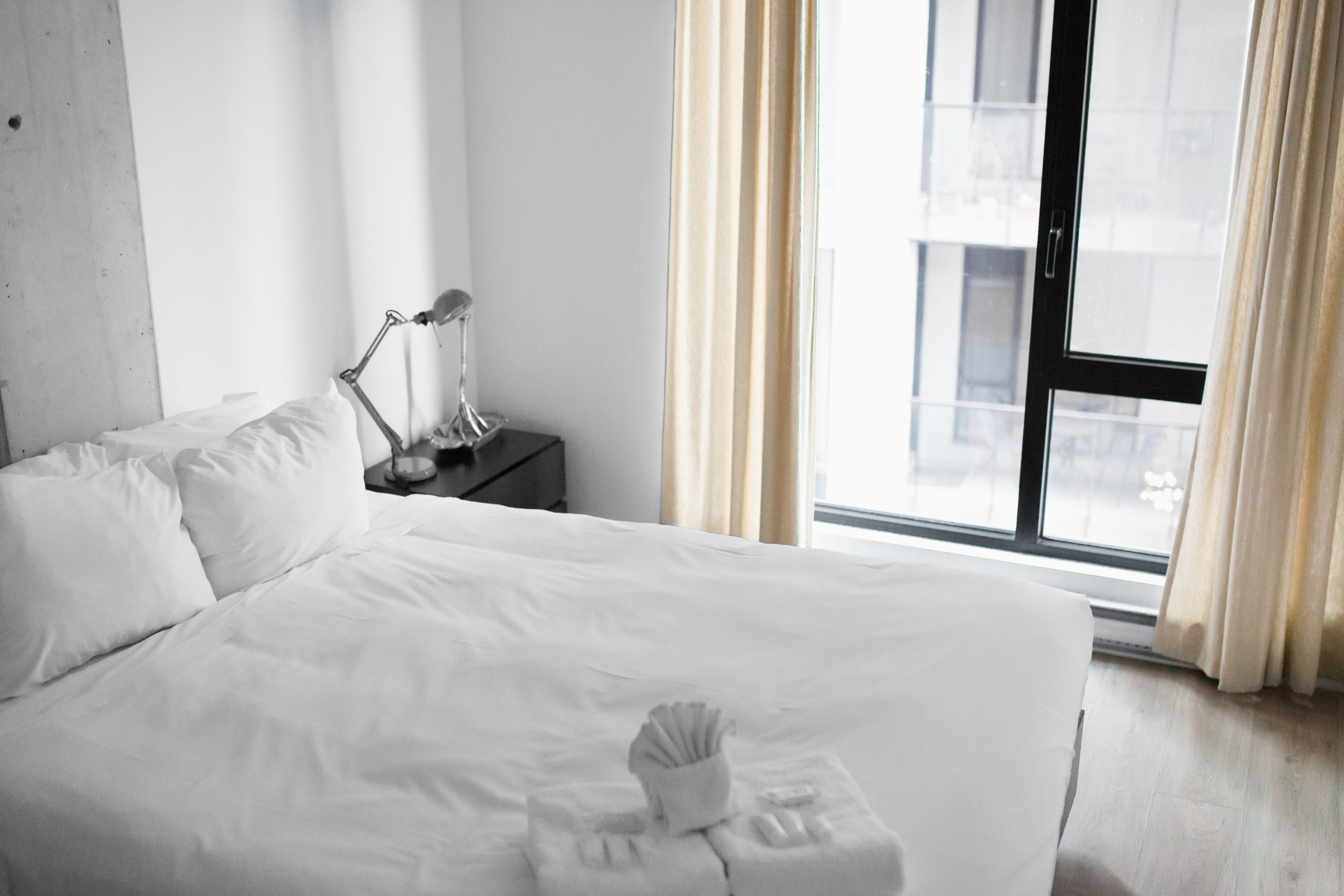 Research Beforehand
As mentioned above, business travelers may not have a choice in where they stay. Oftentimes, businesses put employees up at quality, basic hotels. However, there are a few tricks that business travelers can use to make their stay a bit nicer.
First, there's a Trip Advisor forum called 'Room Tips', where other travelers share insights about their stay in a particular area or hotel. They recommend rooms and floors based on their experience, which can help travelers find something that suits their needs.
Another pro tip is to always ask for an upgrade upon arrival. Though it may not be available, hotel employees are happy to make your day if it's possible. Additionally, one longtime business traveler recommended sharing special occasions with the front desk.
If your trip ends with a successful deal, be sure to let the concierge know. They're more than likely to drop off a special gift to the room or go above and beyond in helping you celebrate… just like your friends back home would.